Mexico is an amazing country filled with many places worth visiting. Cancun, Mexico City, and Puerto Vallarta being some of the top tourist destinations bringing in millions of travelers every year.
Sponsored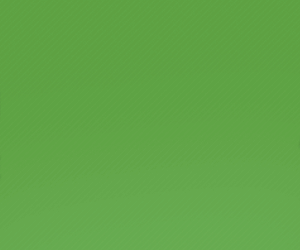 However, many people have been asking me lately; is Cabo San Lucas worth visiting? I've spent hours researching everything I can about this wonderful destination, here is what I found out.
Is Cabo San Lucas Worth Visiting
Cabo San Lucas is undoubtably worth visiting. Hosting picturesque beaches, the stunning Sea of Cortez, and year-round dry weather, this resort city located only a 2 hour flight away from San Diego, is one of the nearest beach destinations to the U.S. welcoming more than 3 million people per year.
Cabo San Lucas rests on the southern tip of the Baja California Peninsula. The proximity of Cabo to the Pacific Ocean and Sea of Cortez makes it a paradise for any beach lover.
Out of any place in Mexico, Cabo has the densest concentration of blue flag beaches (world's most recognized beach award for accessibility, cleanliness, and safety). There are about 6 of these within the resort city that follow tourism operations which preserve wildlife and the environment at the same time.
Sponsored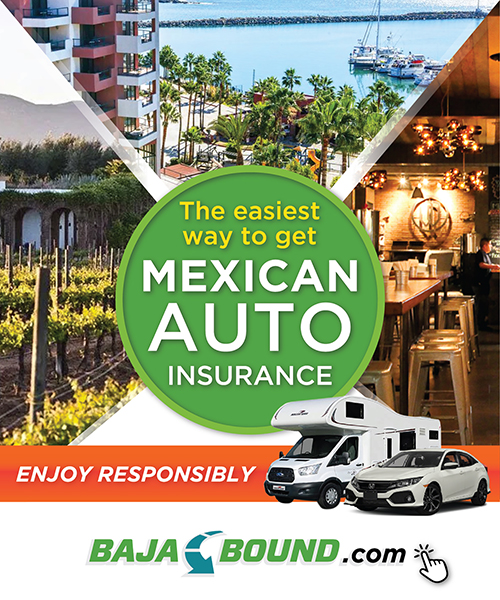 Aside from the beach, the climate is another reason why you should visit. The climate in Cabo is mostly dry all year round. Raining only occurs for a brief period and is most common in August and September. And don't let rain wash away your plans, here are six fun things you could still do. As for the rest of the months, expect a vacation accompanied by perfectly golden sunlight and a relaxing sea breeze.
The fauna in Cabo makes your trip even more exilerating. Ring-tailed cats, iguanas, hummingbirds, orioles, rose flinches, ospreys, chipmunks, and desert falcons thrive despite arid and dry landscape. The sea is even more lively. Those who scuba dive on the beaches of Cabo – on the Sea of Cortez side – can see whales, dolphins, Humboldt squid, barracudas, guitarfish, stingrays, sharks, the list goes on.
Just as much as the beaches and marine life are so diverse, this holds true for the culture of the locals living in Cabo. Cabins never forget to uphold fun festivals for commemorating their patron saints. Commonly, these festivals are accompanied with a lot of music, food, beverages, and a large group of friendly people.
Cabo San Lucas is the pride of Baja California Sur and is a very popular destination amongst natives and foreign travelers alike. It ranks as the 5th best travel destination in all of Mexico, as well as 5th for the best spring break destination in the entire world by U.S. News and World Report.
Even legendary icons take notice and appreciate the beauty Cabo offers. George Clooney, Cindy Crawford, and even Kim Kardashian are just some of the elite people who consider Cabo their home away from home.
Is Cabo San Lucas A Good Vacation Spot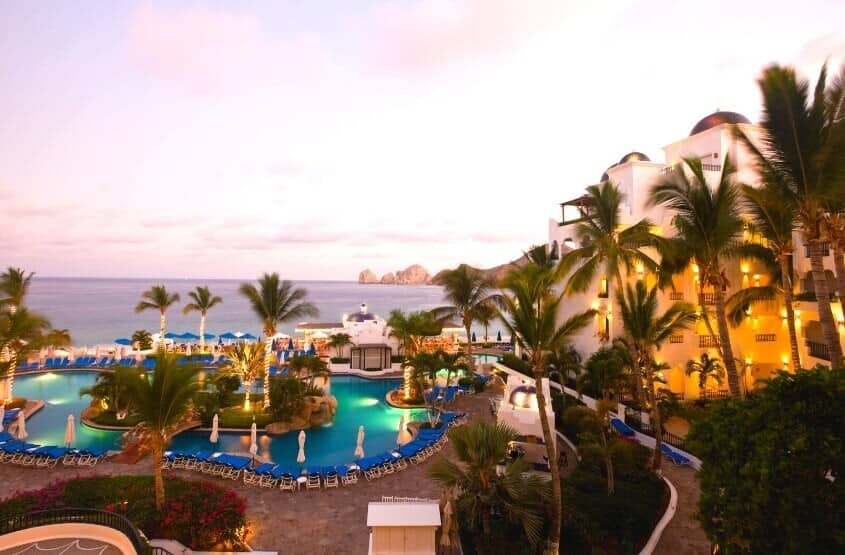 Cabo San Lucas is the perfect vacation spot for just about anyone. Most everyone in Cabo speaks English so there's no fear of a language barrier; making communication stress free. Moreover, Cabo is great for experiencing local marine life as well as thrilling beach activities.
Raining occurs rarely in Cabo ensuring that you won't waste your trip sitting in your hotel room watching the clouds roll by. No matter which month you decide to visit, you'll have many opportunities to receive a good tan and partake in a multitude of outdoor recreational activities. The perfect climate and dominant sunny weather makes Cabo San Lucas a no brainer when deciding between vacation spots.
The beaches don't only allow for swimming and sunbathing, but also offer other services that add to the fun factor. For example, most beaches have scuba diving equipment for a more dynamic swimming experience. They also provide watercraft such as SUP board, kayaks, jet skis, parasailing boards, and a whole lot of other exhilarating experiences.
Some beaches even feature a private designated area for horseback riding and birdwatching if you're looking for a more romantic or relaxing option while visiting Cabo.
Where To Stay In Cabo San Lucas
Finding an enjoyable place to stay in Cabo is easy. Luxury hotels are available, but far from necessary. If it doesn't fit your budget or you just prefer something more simple, why choose a luxury resort when there are places that offer an equally positive service at a more reasonable price?
A stay in Cabo may be better if you book at a local inn. The environment won't be as classy however, set your luxury need aside and appreciate the early morning sounds of guitar, or an afternoon chat with locals who are always ready to share an interesting story.
Eating In Cabo San Lucas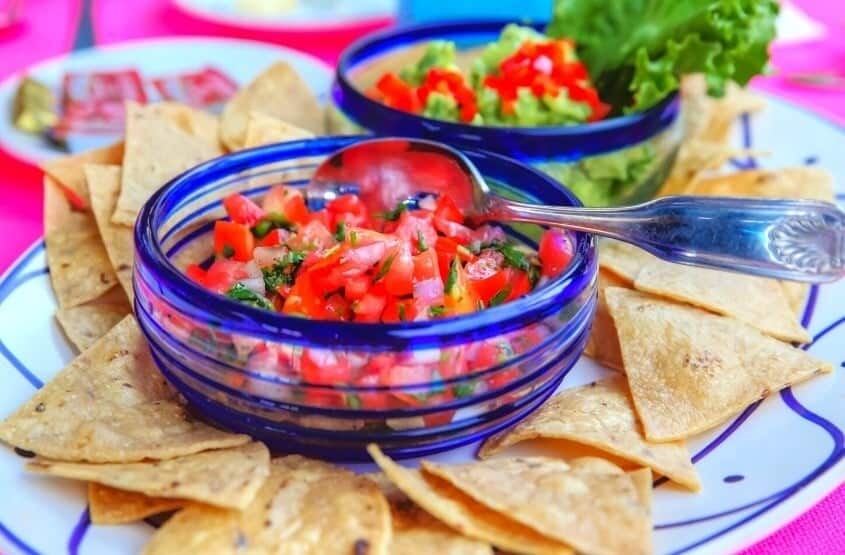 Cabo offers inexpensive restaurants that sell tasty Mexican dishes, fresh seafood, as well as European and North American inspired cuisines. The seafood dishes are very notable because the main ingredients come fresh from the sea and straight to your plate for the ultimate dining experience.
If you desire a more authentic and inexpensive dining option, try exploring the downtown area or along the hotel corridor for more authentic hole-in-the-wall joints.
Things To Do In Cabo San Lucas
There's a reason Cabo San Lucas is one of the most sought after Mexican destinations in the country. Between all the beach and aquatic activities, eye-catching scenery, exciting nightlife, and diverse food choices, there is plenty that will keep you busy and stimulate all of your senses.
Here's some of the top attractions you will enjoy when visiting Cabo San Lucas:
Land's End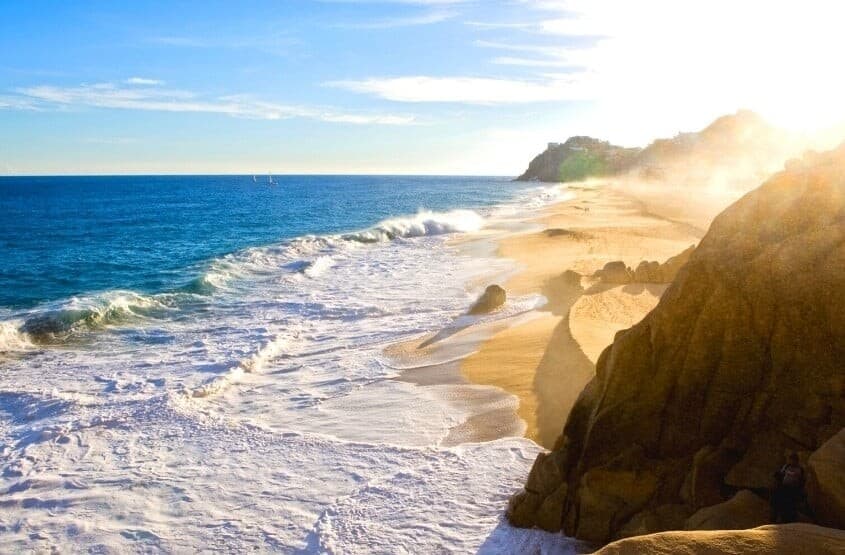 Land's End lies on the south of Cabo city and is the very tip of the Baja Peninsula. Surrounding the fine golden sand are gargantuan rock formations that provide excellent shade for bathing in the afternoon.
Your vacation photos will be wonderful with the surrounding rocks as the background. There spots that you can climb. However, be careful not to slip as their surfaces are rough and sharp. Ensure that your feet are dry or wear a pair of slip-resistant shoes before climbing.
The best spot for taking pictures is El Arco. You can stand underneath it and try different optical illusions for making your vacation photo more mesmerizing. You can also treat it as a subject of a landscape photo for a souvenir. Sunset is the best time to do so because it's the time when El Arco greatly stands out on its own.
Excursion opportunities are also nearby. Try out a paddle-board, kayak, or a canoe for reaching the rock formations on the far side of Land's End.
Playa Del Amor (Lover's Beach)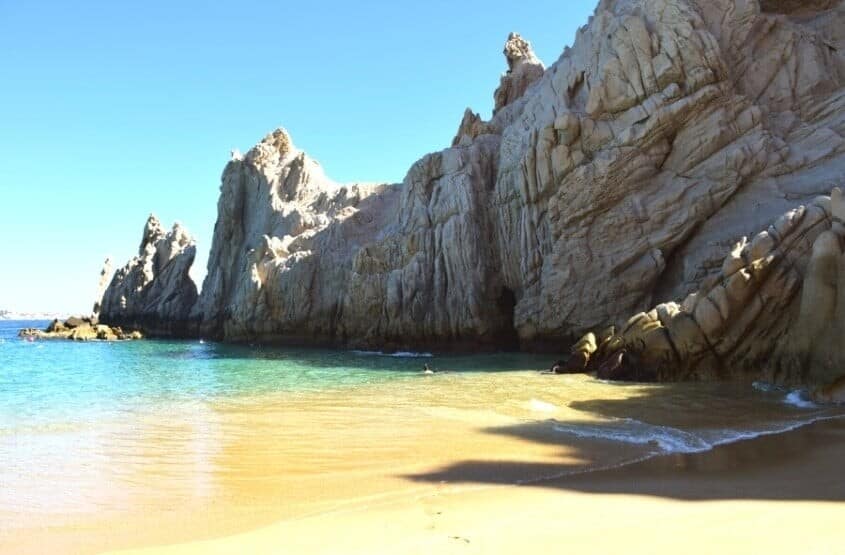 Playa Del Amor is also found on the southern portion of Cabo. You'll pass by this beach if you're heading to Land's End. But don't let it pass! Before proceeding, I strongly recommend that you spend an hour or two here.
The sands of Playa del Amor is sandwiched between two short rock cliffs. As a result, it's very secluded and pristine. The rock cliffs don't allow the construction of buildings or stores, so be sure to bring your own food, water, and other necessary goods. There are locals around who have equipment that you can rent. What you may avail are parasols, diving gear, and snorkeling gear.
During the high tide, the waves of Playa del Amor are quite turbulent. This is a perfect time for you to hop on the paddle-board or try something new like surfing. Again, be very mindful of where you're going so that you don't get buried beneath the waves by kayaks, canoes, or other similar watercraft.
Get your camera ready because the rocks on each side of Playa Del Amor's sand is astonishing. Wear shoes and slowly make your way upward. The accessible portion at the top of each rock provides a wonderful view of nearby Divorce Beach and the foamy waters in front of El Arco.
Playa Del Divorcio (Divorce Beach)
Head west from the El Arco and you'll reach Playa Del Divorcio. This one has a longer area than the Playa del Amor Beach. Behind it is a large and wide rock cliff. Aside from it, there are beautifully carved rock formations here featuring oval, pyramidal, and rectangular shapes.
Swimming is quite dangerous for kids but manageable for adults. The waves can be very strong and might reach up to 2-3 feet. Bring a surfboard because they can be quite challenging. You may also do a little snorkeling because a few colorful fishes swim near the shore.
Playa del Divorcio is quite far from Cabo mainland. So it's a good idea to bring food and a lot of water along with you. You don't need to worry about renting a parasol because there are small coves that can act as a shade. How convenient!
Medano Beach
Medano Beach is situated in front of the Marina Cabo Plaza, which stands at Cabo San Lucas Harbor. It's the best place to go swimming because the water remains calm despite the tide. Medano Beach also has good exposure to the sun and a lengthy coastline which is perfect for a beach day and getting a nice tan.
Cabo San Lucas Harbor is nearby if you're on Medano Beach. Take a taxi or any other public transit to get there. In Cabo San Lucas harbors are yachts and boats that you can rent. There are also cruising services that will let you see all of the beachside sights of Cabo San Lucas. If nothing else, you get to see some pretty awesome vessels up close.
Enjoy An Endless Night of Partying
Around Cabo San Lucas Harbor are clubs that stay open until late at night. Some of the best ones are the Mandala Los Cabos, Crush Nightspot, and Jungle Bar. These three are relatively close to one another and offer excellent cocktails and snacks.
If you're looking for more personalized partying, the Cabo Party Fun is waving. This isn't an establishment but an all in one cruising service. Perks include a pre-made booking to a hotel or inn, pre-made transport accommodation, and prepared party yacht.
The Cabo Party Fun allows you to plan how the party will go. Of course, the staff will help you come up with the best ideas. You can rent the yacht for the whole day, or for a single night.
Between 8 p.m to 10 p.m think about going to Monkey Crave Bar. This is a locally owned establishment that specializes in serving margaritas. Tourist commend the mango margarita not only for its hefty proportion, but also for its well-balanced taste. Additionally, notice peoples ear's perk up with live musical performances of bossa nova and acoustic musicians.
Indulge Yourself With Cabo's Gastronomic Wonders
The beaches and nightlife are certainly fun things. However, the joy that Cabo's gourmet scene brings is on another level. That's why you should also prioritize vacation budget for eating so that you won't miss the wonders that only your tongue will appreciate.
So where do you find the best tacos? A humble place that you might want to visit is Taqueria Humadera. Taqueria Humadera is a simple food stand on the street between Zaragoza and Ocampo. Many opt to stop by because of the Taqueria tacos that defeat those served in hotels and inns.
Burgers aren't really a specialty in Cabo, and as a result you'll rarely find a good burger place in Cabo San Lucas. Even so, there's a place that breaks all prejudice. This is the WTF Burger Bar. What you may want to order here is the nutty mushroom burger – an all-time favorite. The fries are also equally good and have a very unique crunchy texture. The drinks are equally superb such as the margaritas made of guava, mango, hibiscus, and kiwi. YUM. . .
Enjoy The Outdoor Recreational Activities
Cabo San Lucas has spots that you can go ziplining, outback riding, and hiking. For the best hiking experience, try the Mount Solmar hiking tour. This will take you along difficult trails on the surface of Mount Solmar that provide a wonderful view of the Playa Divorcio, Playa del Amor, Land's End, El Arco, and Medano beach.
For ziplining, you should go to the Cabo Adventures. This is a recreational establishment on the heart of a wildlife protected area that's 1 hour and 30 minutes away from Cabo San Lucas City. The zipline of Cabo Adventures spans 1200 meters and cruises at 100 kilometers per hour. Be sure to prepare a selfie stick because the view is very astounding.
Cabo Adventures also allow for outback riding. Ride a horse by yourself or with a tour guide and explore the arid surrounding area which features hills, cactuses, and hedges. Bring a binocular because ospreys and desert eagles might loom overhead.
Is Cabo San Lucas Safe For Tourists?
Overall, Cabo San Lucas is generally safe for tourists. There are a many friendly locals. Nevertheless, petty crimes such as theft and pickpocketing are common. More serious crime shouldn't be as much a concern because the streets near the tourist attractions are well lit and guarded.
In terms of the beaches, be very vigilant. Riptides are a common cause of drowning accidents that happen in Cabo. These usually happen during the changing of the tides. And the most susceptible victims are children and inexperienced swimmers who can't stand their ground against the waves.
If you're worried about crime in Cabo San Lucas, don't be. Just stay aware and be cautious just as if you were in any foreign or large city. The only reason your should be concerned is if you are involved in something you shouldn't be involved in such as; associating yourself with the wrong crowd, or causing an uproar of any kind.
You don't have to travel far to experience the magic wonders of tropical Mexican beaches. Cabo San Lucas is only a couple hours away. It's a budget destination that offers a very lavish vacation experience, and so many adventurous activities and things to see.
There's a reason Cabo is so popular, maybe it's time you discover why for yourself.
Looking For More Mexico Travel Tips?
Looking For A Specific Destination?