If you've never heard of Punta Baja, you're not alone. This remote fishing village is practically off the map when it comes to Baja tourism, but those who are lucky enough to visit are in store for a vacation they'll never forget. With camping right at the oceanside, this is also an expat paradise and seasonal surfing destination for traveling groms. 
Sponsored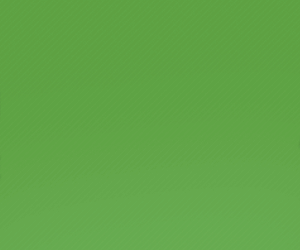 If you're ready for the wild camping experience of your dreams, Punta Baja needs to be on your Mexico bucket list. This complete guide breaks down all the road trip logistics and covers all the fun experiences you'll have in town, so get ready to dive right in! 
Table of Contents
When to Visit
Winter is the best time for surfing the Punta Baja reef break, which falls in line with the recommendation to visit Baja Norte between the months of November and March. You will, however, need a wetsuit if you're hopping in the water at this time of year. 
This is peak tourist season, which may impact your experience and travel costs along the route to Punta Baja, but you'll find that this remote camp feels a world away from Mexico's tourist scene and operates fairly independently of local tourism trends. 
Getting There
Tijuana is your best starting point when traveling to Punta Baja, with a final stop in El Rosario before carrying on. You could fly into the Tijuana International Airport or cross the land border, and then drive about 5 hours and 15 minutes south. The Tecate land border is also a reasonable alternative. 
Sponsored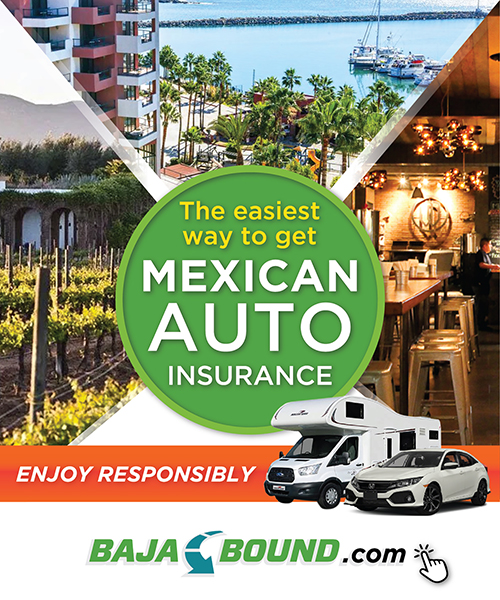 Once you've reached El Rosario, you can take one of the two routes detailed below. But first…
Since there's a lot of driving involved in reaching Punta Baja no matter which way you slice it, you're going to want to ensure you're well-prepared for a road trip. To make sure you have all the knowledge you need to make your Punta Baja excursion a success, here are a few other articles we consider required reading: 
🛣️ El ROSARIO TO PUNTA BAJA- ROUTE ONE
The first route from El Rosario To Punta Baja is the most straightforward. It takes about 35 minutes on a good day, and there's only one direction to follow.
From El Rosario's town center, you will hop on Carr. Transpeninsular/Guerrero Negro – La Nueva Odisea/Guerrero Negro – Lázaro Cárdenas/México 1 (also known as Federal Highway One) and stick with it all the way to your destination. 
There are a few twists and turns along the way and a bridge that crosses over the water, but as long as you follow the signs to stay on the highway you'll be as good as gold. 
🛣️ El ROSARIO TO PUNTA BAJA-ROUTE TWO
Alternatively, you can hop on Federal Highway One heading in the opposite direction (toward the coast) to avoid a little bit of backtracking. You'll loop in the other direction before crossing the bridge and will link up with the original route on the other side. 
This route takes about an extra ten minutes, and there's no real benefit to taking it versus the first one, except for a change of scenery and perhaps the closest highway on-ramp from your starting point. 
Top Things to Do in Punta Baja Mexico
This camping weekend will mostly be a come-as-you-are feeling and go-where-the-wind-blows-you kind of itinerary. Enjoying your own company and living the slow life will take up most of your day in Punta Baja, but there are two main pastimes around here that are sure to make their way into your plans: 
Surfing
Chances are, if you've found yourself heading to the shores of Punta Baja with your eye on some waves, you're not a total newbie to surfing. Though this isn't the largest break around, it's definitely not well-suited to beginners because there are some tricky reef/rocky areas near the break that requirse an experienced navigator. You know, safety first! 
This long point break benefits from both west and southwest swells, with reliable left and rights to suit every surfer. The surf here is quite consistent so you can easily make your whole trip revolve around catching waves if you want to. 
Fishing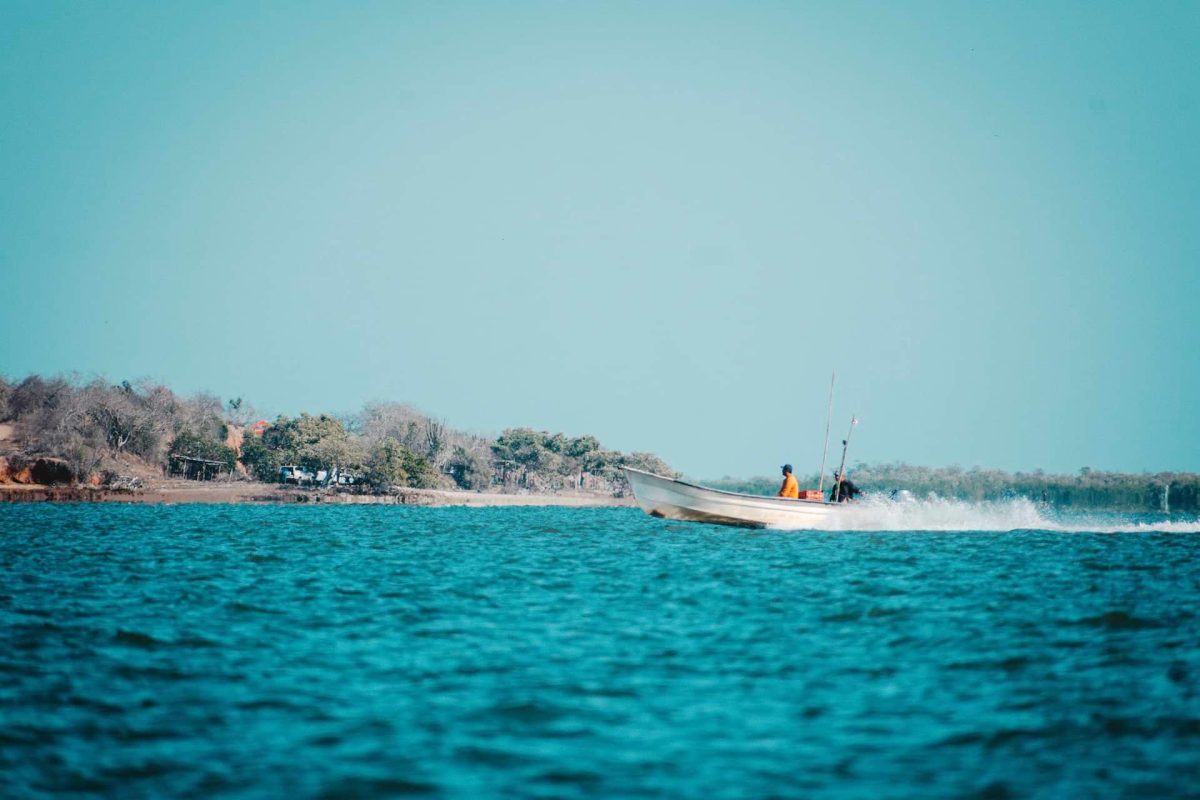 As a fishing village, this is not just one of the top things to do in Punta Baja, but a way of living. As such, it's only natural that you'll want to do a little fishing for yourself during your stay. This can be done from shore, or you can find someone willing to take you out on a private panga charter.
More likely than not, though, you'll find a local fisherman willing to let you tag along, and perhaps share some of the catch. 
So what can you expect to find nibbling at the end of your line? Well, it depends on the water depth and season, but some popular catches off Punta Baja include sculpin, whitefish, calico bass, rockfish, and yellowtail. 
Where to Eat in Punta Baja 
You're going to be largely on your own when it comes to dining in Punta Baja: you are camping after all. But not to worry, I'll give you the DL on what to expect and where to stop along the way to ensure you still have good eats to get you through your stay. 
Punta Baja
Now, the only restaurant within spitting distance of camp flies pretty low under the radar, and that's because it's a very informal institution. In fact, it doesn't keep regular hours and it's not open every day.
You may hear this spot referred to as just "Punta Baja" or as "Don Chuy's" but this restaurant operates more like a pop-up and is something of a local secret. Don't worry though, anyone in camp will be happy to point you in the right direction. 
As you'd imagine, this fishermen-led dining experience is known for its amazing fresh seafood with "catch of the day" dishes, crab, clams, and even some delicacies like abalone. There's not much fuss but the food here is delicious and you can easily snag a beer and a meal without having to work for it. 
Don't come expecting dinner and a show, but the atmosphere is pretty casual and friendly, and it's not uncommon for a local to grab a guitar and play. 
📍 Where to find it: Península de Baja California, Sosa Texcoco, Ecatepec de Morelos, Méx., Mexico
Mamá Espinoza Restaurante
This is close to the last restaurant before leaving El Rosario, but it's also a top attraction in its own regard, so I'd highly recommend stopping at Mamá Espinoza's on your way out of town. In fact, eating here is considered one of the top things to do in El Rosario. 
This restaurant is an official Baja 1000 checkpoint, and it's a hip spot for racing fans year-round because it's dripping in memorabilia. Plenty of racers have been known to prep their vehicles and bikes in the lot so you can watch them at work while you eat, and you might even be able to grab an autograph or two. 
If you want some advice on what to order, you should definitely go for the Lobster burrito, which is Mamá Espinoza's signature dish. 
📍 Where to find it: Carretera Transpeninsular Km 56, Poblado del Rosario, 22960 El Rosario de Arriba, B.C., Mexico
Abd Supermercados
There are a couple of options along the way but here's an El Rosario Grocery Store you can target before heading out. Let's face it, even if you plan to catch the majority of your meals, you'll need to stock up on some basic supplies and dietary staples in order to keep yourself well-fed.
Don't forget the big jugs of filtered water! 
📍 Where to find it: 3737+RX El Rosario de Arriba, Baja California, Mexico
Where to Stay: Punta Baja Hotels
Please note that camping is the only accommodation option in Punta Baja. There are no traditional hotels around, so come prepared for a rustic experience.
For those thinking of a shorter day trip in favor of a comfier bed to sleep in, the closest home base with proper accommodations is approximately 40 minutes away in El Rosario where you'll have a handful of options. 
Punta Baja Camping- Campo Pescadores fe Langosta
If you've ever wanted to feel the power of the ocean and camp right on its rocky shores, Punta Baja is the remote destination you've been searching for. Whether you're pitching a tent or parking a campervan, you'll love joining this network of seasonal fishermen and surfers on a pilgrimage to the tip of the peninsula.
There aren't many amenities or modern comforts (in fact, there are almost none) but it is an experience you will never forget. I'd go as far as to say it should be on every outdoor enthusiast's bucket list. 
❤️ Why We Love It
True wild-camping experience
Friendly camping community and locals
New bathrooms
Easy access to surf breaks
Lighthouse views 
What to Pack for Punta Baja
In addition to following general packing guidelines for Baja, you'll want to pack some extra goodies, particularly outdoor gear, before setting off to Punta Baja.
Here are my top recommendations for pre-trip purchases and ole faithful suitcase additions: 
A good sweater: I get it, Baja is warm, but chilly evenings by the campfires will call for some extra layers and so will trips out on the ocean. The wind can get wild out there. 
Sturdy shoes: Because you don't want rolled ankles when walking along the shoreline or the cliffs. 
Filet knife: If you're planning to do any fishing at all during your visit, you're going to need the tools to prep it for dinner. 
Headlamp or flashlight: Trust me when I say you don't want to be venturing out to a pit toilet in total darkness
Camp chairs: A lot of time at Punta Baja will be spent watching the waves or chilling by a fire if you're not out on the ocean so you'll want to invest in somewhere comfy to sit. 
Fishing Gear and Surf Accessories: Listen, you're not going to find anywhere to buy tackle or rent a surfboard around here so if you're planning to participate in one of the two most popular activities in Punta Baja, pack all the poles, lines, hooks, leashes, wax and fins you think you could need. Depending on the time of year, this might also mean a wetsuit. 
Cooking utensils and sishware: You're probably going to cook most of your own food, so don't forget to pack your pots and pans, camp silverware, and plates unless you plan to eat with your bare hands. 
First aid kit: Camping can come with some minor bumps, bruises, and scrapes, and it would be wise to prepare for minor injuries and illnesses ahead of time. The closest hospital is a bit of a jaunt and the last thing you want is an infected cut or a lack of equipment to help tide you over until you can get to a treatment facility. 
Life straw or water purification tablets: You'll need to pack in your bottled water, but it doesn't hurt to have these around in case you run out. Tap water is not recommended to drink, but these are a quick fix. 
Some entertainment: Your camping experience is going to be totally disconnected from technology, and if you're anything like me, you might be wondering what you'll do with all that spare time. Bring an instrument along if you have one, a book you've been meaning to read, a journal, a camera, or heck, even a summer-camp-style craft kit. 
Biodegradable soap and reef-safe sunscreen: These are pretty self-explanatory, but you'll want to keep yourself clean and sunburn-free without threatening the local environment. 
On-the-go coffee maker: Listen, I'm a morning coffee girl, and the last thing I want while camping is a caffeine withdrawal headache. A little travel French press or a pot for brewing over the fire can go a long way in keeping spirits high. Instant coffee will also work in a pinch, but true coffee lovers know it just won't hit the spot. 
Garbage bags: This facility is pack-in/pack-out so you'll need to bring all your trash with you when you go. Making sure you have bags on hand will help keep your site tidy and make cleaning up to leave as easy as pie. 
Cash: This is probably unsurprising but there's no ATM here and the camp store/restaurant doesn't accept credit cards. You won't need a ton, but be sure to have cash on hand in case you need anything or want to treat yourself. 
Punta Baja Travel Guide FAQ
Do I need to pay for camping at Punta Baja?
Nope, camping at Punta Baja is completely free! You'll want to make sure you have enough cash on hand to last you through the week as a trip into the bank is no easy feat, but this trip should be fairly easy on the budget, especially if you plan to catch the majority of your dinners!
Is there cell service in Punta Baja?
No, and there won't be for quite a stretch of road in either direction. The same goes for wifi. If you're worried about connectivity and safety, it might be worth investing in a satellite emergency communication device. Otherwise, El Rosario will be your lifeline (which is still spotty at best).
Where is the last fuel station on the way to Punta Baja?
You might be tired of hearing this by now, but stock up on EVERYTHING you need before departing El Rosario: This includes fueling up. Unfortunately, you won't find any gas stations along the road.
Is it safe to swim at Punta Baja?
Punta baja is safe for surfers so you might be wondering if it's also safe for swimming. Generally speaking, no, it's not advisable. The waves here can be quite large and the tide is quite powerful. There aren't really any wave-protected spots, so this isn't the ideal location for an afternoon dip. 
Is Punta Baja safe for kids?
It might be safe for kids, but I would say this destination is highly geared towards adults. Keep in mind that this is a really modest settlement in the middle of nowhere.
The lack of amenities and modern comforts can certainly cause some issues for littles, and you'll also find that the surfer/fisherman vibe is laidback but also less-than-kid-friendly by many parents' standards. 
Do I need a fishing License in Punta Baja?
Yes, even though Punta Baja is remote, you'll still want to ensure you're compliant with Mexican fishing regulations. Everyone fishing from a boat needs a license (even if you're technically spectating). That said, this does not apply to shore fishing so feel free to cast off from dry land if you have a pole. 
You may also want to check in on keep vs. catch-and-release stimulations for various species depending on the success of your trip. Of course, taking a fishing trip with a local fisherman or guide is a great way to ensure you're following the rules without needing to spend hours on research.