Whether you're an ocean lover or a history buff, San Ignacio is the hidden gem destination you've been looking for. With world-class whale-watching opportunities, ancient cave paintings, and a vast array of landscapes to admire, this town deserves way more attention than it gets.
Sponsored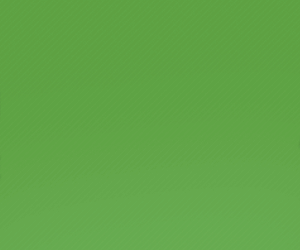 If you're not afraid of heading off into the remote areas of Baja, the trek to San Ignacio comes with a GIANT payoff. This comprehensive guide will introduce you to some of the top attractions in the area, all the top places to eat, and of course all the logistical details so there's no guesswork involved.
So what are you waiting for? Start planning your San Ignacio vacation today. 
Table of Contents
When to Visit
Baja's peak tourist season runs from November to April. This time comes with moderate temperatures and whale-watching opportunities, but there are a few reasons you may want to consider an alternative timeline. 
For starters, traveling during the "off-season" can help you to take advantage of better prices on airfare and snag hotel deals. You'll also find things less busy, though, in a smaller destination like San Ignacio, this is never a huge problem. 
Sponsored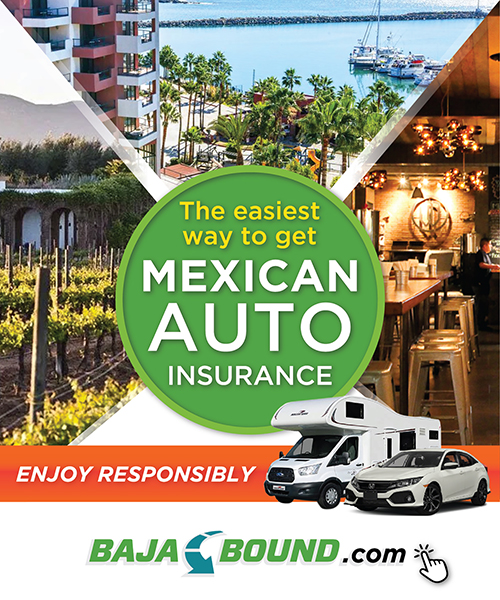 Getting There
The Loreto International Airport (LTO) is the closest to San Ignacio, and you can reach your destination in about 3 and a half minutes if you rent a car. But, if you're looking for something a little simpler, you may want to consider flying into San José del Cabo and taking the ABC bus directly to San Ignacio. 
This trip runs twice daily, and you can always rent a car in town if you need one. It is a 10-hour trip, but this is a great way to see more of the country and save yourself the stress of driving on foreign roads. 
Still need some convincing to embark on a road trip across Baja? Our guides to driving through Mexico and Mexican travel insurance will put your mind at ease and have you packing your bags lickity split. 
Top Things to Do in San Ignacio Mexico
With the perfect blend of significant architecture and dreamy landscapes, San Ignacio is a top destination for history buffs and outdoor enthusiasts alike. To help you imagine what a week-long stay could look like, I've pulled together seven of the "non-negotiable" things that you have to see/do while you're in town: 
Mission San Ignacio
No visit to the city is complete without a trip to the San Ignacio Mission. This Spanish Jesuit mission was constructed over 300 years ago and is still a marvel of colonial architecture today. Not only will you learn about the history and cultural context of 1700s Mexico, but you'll enjoy a leisurely stroll throughout the grounds, adorned with citrus trees and grape vines. 
Admire the Peaks of the Vizcaino Biosphere Reserve
Are you an outdoor enthusiast? The Vizcaino Biosphere Reserve is home to many impressive mountain ridges, including the Sierra San Francisco and the Tres Virgenes Volcano. Experienced backpackers may wish you brave one of these treks, whereas creative souls may just want to stand and take in their great beauty from afar. 
This is a great photography subject or even a landscape painting spot; no one will stop you from setting up a lap easel and busting out the watercolors. Talk about a cool souvenir to bring home- even if you consider yourself someone of below-average artistic talent. 
Whale Watching
The San Ignacio Lagoon is a Grey Whale breeding and nursing ground, with around 300 migratory whales passing through each winter.
Not only will a whale-watching tour provide you with quite the spectacle, but when traveling with a certified eco-tourism company in compliance with local guidelines, you can actually have a hands-on wildlife encounter because these beauties are known to approach smaller boats and request pets and scratches from tourists. 
Trust me when I say this is a once-in-a-lifetime opportunity, even if you've been whale watching before. 
Cave Paintings
One of the best things to do in Baja is visit the ancient cave paintings and one of the largest collections is right here in San Ignacio. How lucky is that? This area is home to some 200 artworks dating back as far as 7,400 years ago. 
This isn't just a top attraction for anthropology nerds- this is an incredible sight for every tourist- but it is worth keeping in mind that these hikes are very physically demanding and will require a base level of fitness. In some cases, multi-day trips may involve animal packing to alleviate some of the challenges. 
Pro Tip: This collection of paintings must be visited with a guide by Mexican law, both for your safety and for the preservation of these precious historical landmarks. When it comes time to book, Kuyima Ecotourism is the most popular company, but there are several other options, and you may be able to organize a tour through your hotel.
Take a Dip in the River
The ocean is the only great place to splash around in Baja! The Rio San Ignacio is a freshwater oasis that is perfect for all your favorite water-bound activities. Throw on a bathing suit, dive right in, and engage in some cheeky playtime on the rope swings hanging from palms.
What a great way to cool off! Or you could hop on a SUP and explore further down the channel if you want to get to know the ecosystem a little bit better. 
Hike the Boca de Laguna de San Ignacio Loop
There are plenty of good hiking trails around San Ignacio, but in my opinion, this is the best of 'em. This hike is the perfect length sitting at an average of 3 hours and 15 minutes and spanning just over 17 kms.
Though it's on the longer side, this is considered a relatively easy trail, making it a good choice for the average tourist without much hiking experience. 
During the hike, you'll traverse across a dusty desert and wind up with panoramic ocean views for the best of both worlds. What more could you ask for? 
Where to Eat in San Ignacio Baja California
While most of the restaurants in town cater to either an American or Mexican palate, you'll find there's actually a fairly wide range of options. Whether you're looking for a cup of coffee, tacos, a pub burger, an ice cream cone, or fresh seafood, you'll have no trouble finding it in San Ignacio. 
Restaurant Bar Rancho Grande
Restaurant Bar Rancho Grande is your typical bar and grill, serving a range of options from Mexican dishes to standard pub food. While the food is quite good, the best thing this restaurant has to offer is the atmosphere.
Sitting kitty-corner to the historic mission, it certainly offers dinner with a view.  Plus, the patio is a beautifully curated space of rustic wooden tables, brick walls, terracotta-potted plants, and swaying Edison string lights. All together, these little details create the perfect space to kick back and relax. 
📍 Where to find it: 23930 San Ignacio, Baja California Sur, Mexico
Hotel y Restaurant Rice&Beans Oasis
Popular with sports fans and bikers for its funky decor, the bar is a mosaic of racing stickers and Baja 1000 memorabilia.
Hotel y Restaurant Rice&Beans Oasis makes a mean burrito, but it's also open all day (which many local restaurants are not) so you could also sneak in a quick breakfast of hotcakes and eggs before sightseeing.
Animal lovers also tend to like this quaint diner because there's a resident cat that often comes for cuddles after your meal. 
Pro Tip: Whether you're a digital nomad who needs to meet a deadline or a regular tourist who just wants to catch up on the goings-on back home, Hotel y Restaurant Rice&Beans Oasis offers diners fantastic free wifi that's both fast and reliable. 
📍 Where to find it: Av. Deborah Wayne Carretera Transpeninsular, San lino, 23930 San Ignacio, B.C.S., Mexico
Muralla Campestre Restaurante
Okay so hear me out. This restaurant is located in a local R.V. park, but I promise you that you've never seen camp food this fancy. Serving city-worthy presentations targeting seafood lovers, the menu is a marvel of grilled fish, octopus, oysters, and signature aguachiles.
Foodie who takes your vacation meal planning seriously, you won't want to look this one over.
📍 Where to find it: 23930 San Lino, 23930 San Ignacio, B.C.S., Mexico
Hot-Dogs Framir
Especially during a busy day of sightseeing, checking out the local street food scene is always a must, no matter which Mexican destination you find yourself in. When it comes to San Ignacio, the Hot-Dogs Framir cart outside of the mission is the best of the best when searching for a quick bite.
Here, you'll find a selection of cheap eats, with hot dogs, tortas, and tostadas packed full of flavor. 
📍 Where to find it: 23930 San Ignacio, Baja California Sur, Mexico
Artesanías J & J
Start your day off the right way with a visit to Artesanías J & J. This vendor looks like an artisan shop (because it is) but they have the best cup of coffee in San Ignacio AND the best pie. There's a gorgeous little sunroom if you want to sit and admire some of the handicrafts as you sip your java, but they can also set you up to go. 
📍 Where to find it: Morelos 2 Oriente, Esquina Hidalgo, C. Jose Maria Morelos, Centro, 23930 San Ignacio, B.C.S., Mexico
Edson Ice Cream Shop
When that mid-day sun hits, you'll want to head towards the bubblegum pink building for a sweet treat before siesta time. This bright and cheerful cafe is also a must-see for racing fans, as it's all decked out with Baja 1000 stickers and memorabilia. Go ahead, and order the extra scoop; it's the perfect pick-me-up! 
📍 Where to find it: 23930 San Ignacio, Baja California Sur, Mexico
Where to Stay: San Ignacio Mexico Hotels
Hotel La Huerta
Hotel La Huerta is fairly basic but they truly believe that comfort is key and on that, they certainly deliver. Centrally located by the town plaza, the top hits of San Ignacio will be right at your doorstep, and there's both a grocery store and bar onsite for added convenience. 
You'll know you're in the right place when you set your eyes on the hotel's bright coral facade against a desert backdrop, surrounded by giant palm trees swaying in the breeze. Don't forget to spend some downtime in the courtyard space with dining tables and a historic fountain, because Hotel La Huerta's outdoor spaces are utterly serene. 
❤️ Why We Love It
Pet-friendly
High-powered air conditioning to beat the heat
Resident peacocks and dogs to greet you 
Ignacio Springs Bed & Breakfast
Nature lovers listen up! Ignacio Springs Bed & Breakfast is located a little further out of town but it's totally worth it. This community of fully outfitted yurts is nestled into a palm grove at the edge of the river, creating a truly magical atmosphere that feels straight out of a fairytale. 
This accommodation isn't just for the outdoorsy, but if you've always been someone who enjoys a day by the lake then the glamping spot is the perfect fit for you. Rio San Ignacio is perfect for swimming all day long, and there are plenty of kayaks available for exploring.
Not feeling so active? There are dockside sunbeds too for reading and dipping your toes in from time to time. 
❤️ Why We Love It
Bicycles included for getting to/around town 
Surprisingly reliable wifi
Guest access to a stocked refrigerator of beer, wine, and soda
Family-style meals included: Each morning and evening you'll gather at a communal table, make new friends, and chow down on dishes made from fresh local ingredients and homemade bread. They're even vegetarian and vegan-friendly! 
San Ignacio BCS Travel Guide- FAQ
How close is San Ignacio to the San Ignacio Lagoon?
We get it, the naming can cause some confusion. The San Ignacio Lagoon is located about one hour and fifteen minutes from San Ignacio city, due southwest.
Now, it's no secret that people typically travel to these destinations in tandem and you'll find many San Ignacio hotels have coordinated their own whale-watching excursions and transportation.
This is a great home base for spending a longer stretch of time while also visiting the lagoon on a day trip (or two).
What is San Ignacio known for?
San Ignacio (the city) is most easily identifiable in photographs by the Mission of San Ignacio de Kadakaamán. It's also considered the "sister" of the San Ignacio Lagoon, which is a breeding ground for endangered grey whales and one of the most incredible whale-watching destinations in the world. 
Can I drink the water in San Ignacio?
This is a pretty good travel practice anyway, but if you want to avoid any tummy troubles, we'd recommend staying away from the tap water.
Bottled water is easy to come by and will help you to avoid any waterborne illness, or gastrointestinal discomfort due to local differences in bacteria vs. back home.
Remember that ice and produce washed in tap water can also pose a risk.
Is there cell phone reception in San Ignacio?
Unfortunately, there's no straightforward answer. Travelling through Baja can be hit-and-miss when it comes to cell phone service and the same is true for San Ignacio in particular.
It's best to assume that you may have some, but it will be unreliable. You'll also have the best luck with  T-Mobile or AT&T as your service provider, as they have the widest range of services in Baja (and Mexico in general). 
Some hotels and restaurants, however, do have reliable wifi so you won't be totally disconnected.