Looking for a trendy Baja vacation that won't break the bank? Pescadero is packed full of artsy shops, top restaurants, and good vibes, not to mention serene beach landscapes and wildlife encounters. If you love Tulum, you're going to adore Pescadero. 
Sponsored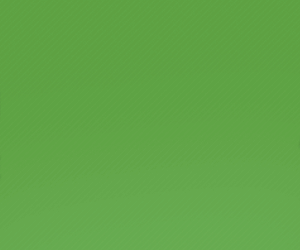 Ready to uncover this underrated seaside town? This travel guide full of restaurants, attractions, and beautiful boutique hotels will have you flocking to Pescadero on your next holiday break. 
Table of Contents
When to Visit
The general recommendation for travel to Baja is to visit between November and April. This is the peak tourist season with moderate temperatures and extra spikes surrounding holidays (new years, easter, festivals, etc.). This window also overlaps with peak whale-watching season, which might be an important consideration as you plan to visit this oceanfront destination. 
Now, that being said, plenty of Pescadero tourists come for the beaches and the watersports and if that sounds like you, you may not want to go with the status quo. Switching things up and traveling during early summer or early fall months will give you warmer water temperatures and fewer giant wave breaks, which makes leisurely water activities possible. 
Getting There
Getting to Pescadero is actually pretty easy thanks to it's proximity to international airports. It's located just over an hour from Los Cabos International Airport (SJD) and about an hour and 20 minutes from La Paz Airport (LAP). You can even take buses/shuttles from the airport if you don't want to rent your own set of wheels. 
Sponsored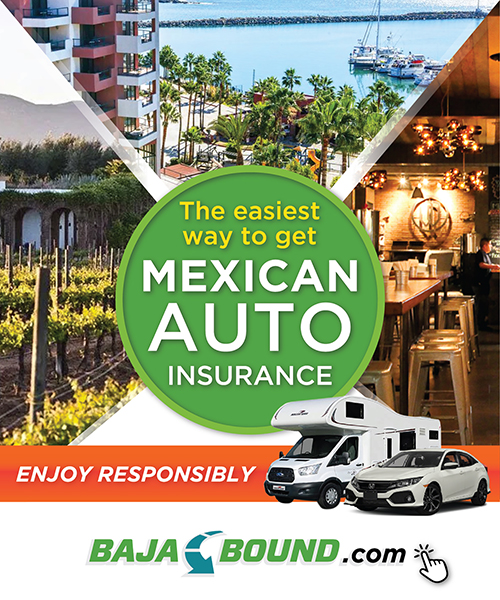 Especially if your visit to Pescadero is part of a greater road trip through Baja, there are a few things you'll need to know. Our guides to driving through Mexico and Mexican travel insurance should be your new best friends, equipping you with all the insider tips and local knowledge you need to navigate Baja like a pro. 
Top Things to Do in Pescadero Mexico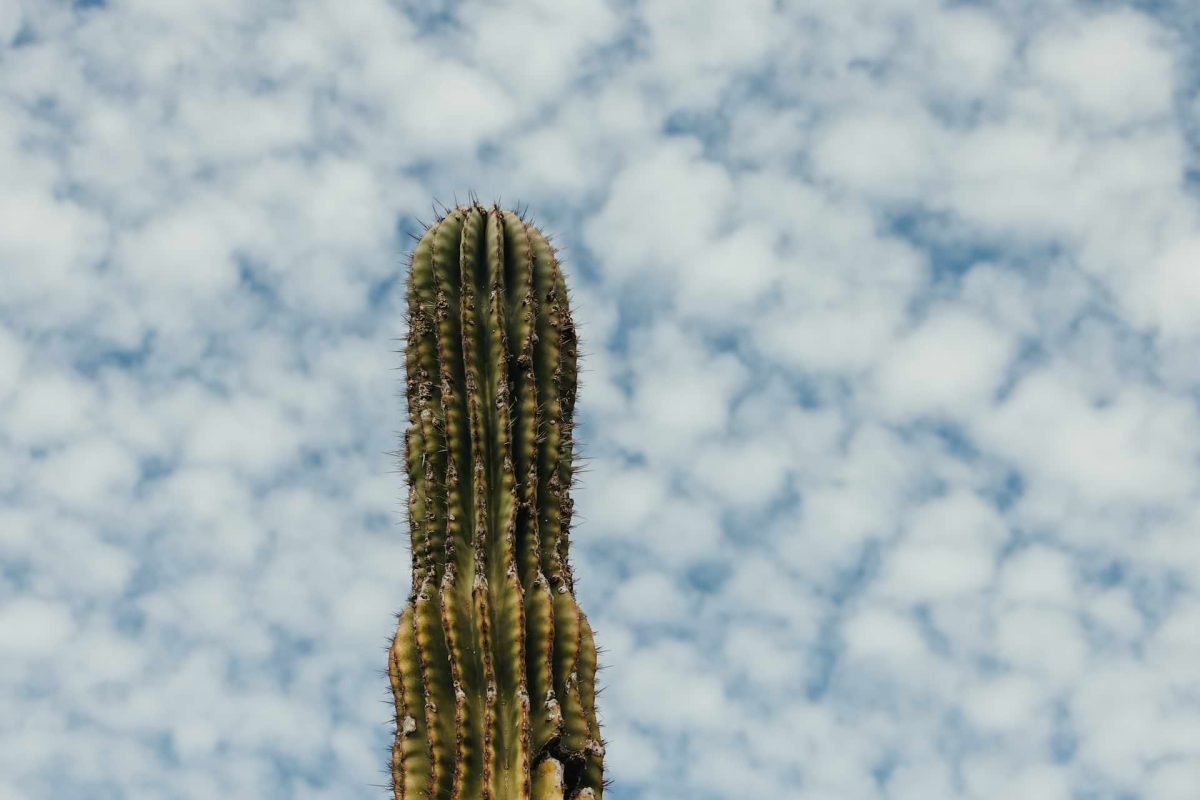 Crafting a fun-filled itinerary in Pescadero is as easy as can be. The only trouble you might run into is trying to find the time to do and see everything on your wishlist. This is a great destination for beach bums and amateur naturalists, and we've rounded up some of the best things to do in Pescadero with that in mind: 
Surfing
Cerritos Beach has a break that's perfect for beginners so if you're someone who cannot sit still at the beach, why not enroll in a surf lesson? Mario's Surf School offers 1-2 hour lessons in a private or group setting, and the enrollment fee includes everything you need from boards to rash guards. They even offer a photography service if you want to capture the memory of catching your first wave. 
Already have some experience? This beach break has a NW swell that's a favorite amongst longboard riders and you can rent a board from the Pescadero Surf Shop for as little as $20 a day. 
Sea Turtles
Tortugueros Las Playitas is a sea turtle sanctuary at San Pedrito Beach. You may want to sneak a peek at the hatching ground either way, but I'd recommend calling ahead to get a sense of the day's schedule. Twice a day, hatchlings are released into the ocean and if you happen to be there, you can help escort these gorgeous Olive Ridley babies to the ocean. If holding/releasing sea turtles has always been on your travel bucket list, Pescadero is the place to check it off. 
Wild Horses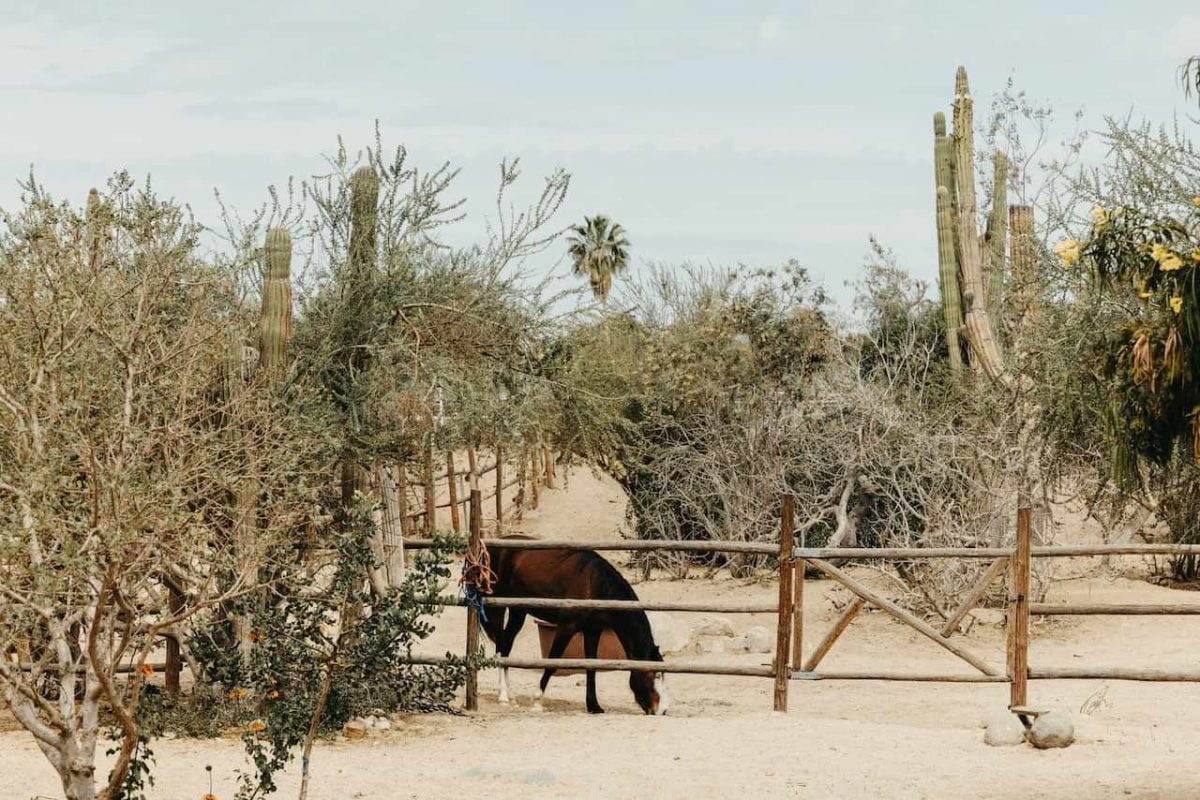 This might just be the coolest thing to do in Pescadero.  Playa Las Palmas is a private beach (although the public can get in) that's totally hidden. After a peaceful walk through a palm grove, you'll find a freshwater river adjoined to the shore of the Pacific, culminating in one of the prettiest landscapes around. 
And above all… there are wild horses! Yep, there's a herd of wild horses that live here and you'll often spot them wandering over for a drink. They aren't the friendliest so you'll need to give them some distance, but my oh my, are they ever beautiful to observe from a few paces back.  
Can't get enough of your equine friends? Los Sagrados Horse Sanctuary is also nearby and you can visit the ranch and feed the herd by appointment. What a great way to support local animal welfare initiatives! 
Beach Day
There are oodles of top beaches surrounding Pescadero, so at least one day of beach-hopping needs to be on your radar. Playa Los Cerritos is the most popular and built-up beach with lots of activities and amenities (including lifeguards). There are even vendors who will bring margaritas to your beach chair! 
If you prefer something a little more off the beaten path, Punta Colorada is well-loved for its striking red cliffs and quiet shorelines. 
Farmers Market
Looking for a souvenir that's guaranteed to support small local businesses? Head to the Sunday farmers market; a weekly event hosted by Baja Beans. While you can snag some fresh produce here to whip up fresh snacks, this is also a place where artisans gather to sell their wares. From artwork and jewelry to handwoven textiles and ethically produced clothing, you're sure to leave with something special. 
Fishing Charter
Did you know that El Pescadero translates to "the fish merchant"? With that being the case, it's only fitting that you give deep-sea sportfishing a try while you're in town. You'll find several tour providers around who would be happy to get you out on the ocean, but Punta Lobos Fishing Charters is one of the best if you want a recommendation. 
They have 30 years experience of casting lines off the Baja coast and promise small boats and group sizes for a personalized, "hands-on" experience. The catch possibilities will vary from season to season but among the prize species, you may find Yellowtail, Mahi-Mahi, Red Snapper, Triggerfish, Grouper, and Dorado. The best part? You can keep what you catch. 
Chili and Strawberry Festival
If you happen to be traveling to Pescadero through the month of March (and sometimes April) be sure to keep your eyes peeled for the annual Chili and Strawberry Festival. This agricultural fair is a fun event with various vendors and entertainment, but it's also a total foodie experience with the season's best produce on show and lots of local dishes to sample. 
Pop On Over to Todos Santos
Did you know there's a Pueblo Magico less than 15 minutes away? El Pescadero's next-door neighbor is Todos Santos, which is a big hit amongst the upscale bohemian crowd. This magic town is a marvel of colonial architecture, boutique shops, and modern art galleries, so it's the perfect place to wander around and just take the day as it comes. 
Where to Eat in Pescadero Baja 
Do you LOVE to eat? Me too. Luckily for all of us passionate foodies, Pescadero is not a destination where you'll have to compromise on flavor. With everything from bold and authentic street food to farm-to-table fine dining, there's a restaurant in town that caters to every craving and budget. 
KATA
Craving some Japanese fusion cuisine? Head to KATA sushi bar; well-loved by the tourist crowd for its exquisite raw fish, craft cocktail menu, and fluent English servers. I'd recommend experimenting with your order and trying a bit of everything, but whatever you do, ensure you get a "Pescadero roll", paying homage to your new favorite destination. 
KATA would make a great date night option, but they are also dog-friendly if you'd rather grab dinner with your poochie pal.  
📍 Where to find it: C. Ravel, 23310 El Pescadero, B.C.S., Mexico
Sugar Shack
Slinging cheap drinks and good times, Sugar Shack is your go-to dive bar in Pescadero. They've got a billiards table and even some tabletop games like Jenga to keep your hands busy as you sip. Plus, it exudes total beach bar vibes. A sandy floor and live music give this place a chill atmosphere that's perfect for letting loose. 
Sugar Shack offers an eclectic pub menu too, but this is the primo spot for an after-dinner drink and a round of fries for the table. 
📍 Where to find it: Cabo San Lucas – Todos los Santos 46, 23310 El Pescadero, B.C.S., Mexico
Punto Pescadero
Looking for a brunch restaurant to visit on repeat throughout your vacation? Look no further than Punto Pescadero. Everything here has a little twist and aesthetic plating, marking its place as a foodie paradise. The menu is made up of yummy American and Mexican options from huevos rancheros and chilaquiles (with peanut sauce) to salmon avocado toast and gourmet smoothies. 
All this on a thatched-roof terrace where you can rest in the breeze? Yes, please! 
📍 Where to find it: México 19 61, 23310 El Pescadero, B.C.S., Mexico
Baja Beans Cafe
When it comes to getting your morning fix of rich Mexican coffee, it's worth the trek out to Baja Beans Cafe. Backing onto a farm, the gorgeous garden courtyard boasts mis-matched bohemian furniture and a tranquil atmosphere among the trees. 
Not only will the visit earn you some peace and quiet, but you'll also have access to a full menu of espresso and cold brew beverages made from beans roasted in-house, and goodies to satisfy your sweet tooth. Brownies, cinnamon pancakes, and scones…Baja Beans has the "sweet treat" down to perfection. 
Pro Tip: On Sundays, there is a small artisan market (mentioned above) and live music. Oh, and don't forget to grab a bag of beans to bring the taste of vacation home with you while you have your wallet handy. 
📍 Where to find it: Degollado KM , 63, 23310 El Pescadero, B.C.S., Mexico
Fish Taco
I've got a secret: Fish Taco is pouring the best margarita around, among all their other strong suits. As the name suggests, they specialize in fish and shrimp tacos, but that's not all you'll want to wrap up in a fresh tortilla. The veggie tacos are a fan favorite among plant-based eaters and omnivores alike. Don't forget to ask for the homemade salsa wheel with several options for dressing up your eats! 
📍 Where to find it: 23361 El Pescadero, Baja California Sur, Mexico
Dragon Burger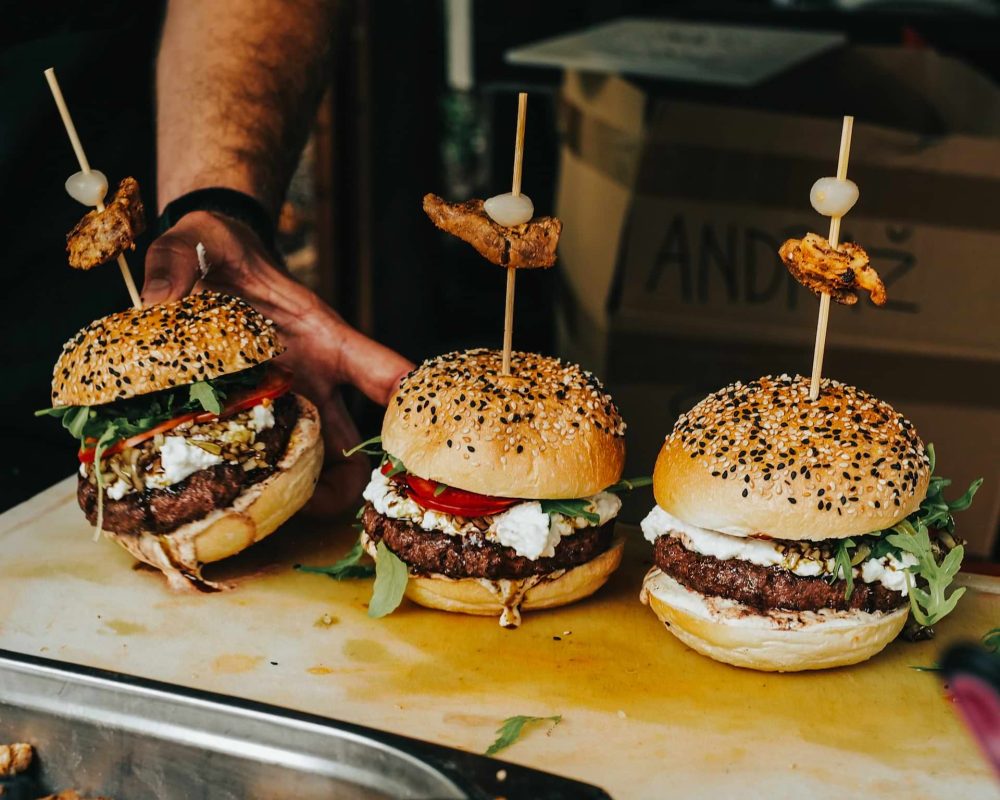 Sometimes you just want the good ole taste of a traditional BBQ, and Dragon Burger has the American cuisine market cornered in Pescadero. They've got the best burger around and that's all you really need to know. When it comes to getting your burgers and 'dogs all dressed up, the possibilities are endless. Slaws, sauces, and crunchy pickles; you name it, they've got it
📍 Where to find it: Entronque a Pescadero FTE Romex, 23310 El Pescadero, B.C.S., Mexico
Garden Restaurant
Garden Restaurant may be located on the grounds of Rancho Pescadero, but it's a must for every tourist, not just guests of the hotel. Here, the traditional palapa gets a makeover with this upscale terrace, chandeliers, and fine dining. The ocean-view terrace backs onto a garden where produce is grown on-site.  
The menu is a mix of cuisines but heavily leans Italian, with wood-fired pizzas and organic meats cooked outside in a traditional Mayan underground oven, for the perfect fusion experience. 
📍 Where to find it: Camino a la playa S/N Lote 545, 23310 El Pescadero, B.C.S., Mexico
Where to Stay: Pescadero Hotels
Good news for boutique hotel lovers and those who crave a luxurious lifestyle. Pescadero is a haven of top-notch accommodations, and it's also right at the doorstep of the 5-star hotel scene in neighboring Todos Santos. Whether you want to stay within the town lines or hop next door for a multi-destination vacation, you're sure to be pleased with the comfort of an overnight stay in Pescadero. 
Rancho Pescadero
This one's for the resort-lover. Rancho Pescadero is full of sleek lines, spacious and airy rooms, ocean views, and of course, oodles of luxurious amenities. 
Every room has an upgraded spa bathroom with soaking tubs, exquisite tile, and rainfall showers (with floor-to-ceiling windows backing onto a private cactus garden) that are sure to wow you. And as if that's not enough, you'll have a private plunge pool too. 
❤️ Why We Love It
Short walk to the beach
A full-service spa and wellness center: In addition to nature-inspired treatments you can take meditation, pilates, and HIIT classes. 
Live out your Pinterest dreams with craft classes including candlemaking, wine and paint nights, flower arranging, and cocktail creation 
Excellent dining options with three farm/ocean-to-table restaurants, a coffee shop, and premium room service 
Tribu Pescadero
Without a doubt, Tribu Pescadero was designed with the modern bohemian in mind. Where surf camp meets luxury, this community of teepees and open-air casitas will take you straight from your bed into the sand. 
The dining scene at Tribu is dripping with personality, with a handful of quirky converted vehicles serving as the hotel's bars and restaurants. In addition to the Range Rover Bar, you'll also find a rustic camper van (known as "The Bus") serving coffee, pressed juices, and brunch, and The Connection Lounge with pillow-flanked floor tables and a woodfire pizza oven. 
❤️ Why We Love It
Temezcal Sweat Lodge and Massage Dome
Natural beach-entry pool and sunbathing area
Dedicated Rooftop stargazing lounge with cozy bean bags and equally impressive sunset views 
Hotel So Far So Good
Do you value modern decor and a home-away-from-home vibe above all else? Hotel So Far So Good is a picture-perfect blend of minimalist decor that remains "lived-in" thanks to its warm touches and textiles. 
One of the best things about this hotel is its dedication to sustainability. They've taken a whole slew of measures to protect the environment from the impacts of tourism including 100% solar-powered energy, greywater irrigation systems and rainwater collection, comprehensive recycling and compost programs, and a hotel-wide ban on single-use plastics. Long story short, this is a business you can feel good about supporting. 
❤️ Why We Love It
On-site restaurant and coffee shop.
Every guest suite has a private rooftop for sunrise yoga, stargazing, or a meal with a view
Profits support a number of community initiatives and organizations
El Perdido Desert Dream
El Perdido Desert Dream promises all the privacy and freedom of a vacation home with the luxury and service of a hotel. The focus on indoor/outdoor living is apparent in every single detail. With a rustic color scheme, and tons of rattan and woven textiles, they're bringing the outside in. Speaking of the outside, a landscape of stone, desert flowers, and other local fauna totally fulfills the name "desert dream". 
If you consider yourself a foodie, this is definitely the hotel for you- there are so many ways to experience good food around here! The outdoor (and barefoot) fine dining restaurant amidst the local elements is frequently raved about, but you can also arrange private bonfire dinners and pre–packed beach picnics. Love to cook? Each bungalow has a full kitchen and access to an in-house garden and market where you'll find only the freshest local ingredients. 
❤️ Why We Love It
In-suite record player get your groove on
Breakfast included
Private outdoor soaking spa tub and shower
Plenty of ways to relax including a labyrinth meditation garden and sound baths 
Lap pool
Pescadero Mexico Travel Guide FAQ
Can I camp in Pescadero?
Heck, yeah! Whether you are looking for a simple place to stay along the route of a longer road trip or you just really love roughing it, camping in Pescadero is a way to explore this somewhat luxurious destination on a budget. Not to mention, it's fun! 
Clay Cactus Campground is a great option that's close to the beach, and Casa Caravan is an upscale RV park with lots of amenities including a plunge pool. Please note that "boondocking" or free camping isn't really an option in Pescadero.
Can you walk to Cerritos Beach from El Pescadero Town Center?
Technically yes, but I wouldn't recommend it. The walk takes approximately an hour, which may not sound like much to a fit, avid hiker, but under the Mexican sun, this can be quite daunting. If you do decide to take on the trek, be sure you have plenty of water and snacks to keep you going. 
A better option might be to explore renting bikes. This will significantly cut down travel time, scratch that exercise itch, and earn you a refreshing breeze blowing through your hair.
Is there public transportation in Pescadero Baja?
Yes. It's not the most impressive transportation network, but there are buses that run through Pescadero and the surrounding areas with stops near some of the most popular attractions, like Cerritos Beach. Taxis are also widely available to take you from Point A to Point B. 
Depending on your plans, you may want to negotiate a trip rate before getting into a cab or sort out an all-day touring rate to help save money. 
Is there a bus from Pescadero to Todos Santos?
If you're planning to spend a day exploring Pescadero's next-door neighbor, you might be wondering what the cheapest and easiest way to get there is. Whether you don't have your own vehicle to drive over, or you're trying to plan for a DD, the cheapest option is to take the bus. A trip with Autobuses Águila will cost you approximately $20 USD and they have hourly service so you won't end up stranded. 
Of course, you could also hire a taxi for added convenience but it will cost a fair bit more. This will run you somewhere between $50-$75, which is steep for a 10-minute drive.
Is Pescadero a safe destination for solo female travelers?
While Mexico can get a bit of a bad rap, Pescadero and Todos Santos are considered highly safe destinations, which should provide some peace of mind for solo female travelers. You'll want to follow basic travel safety advice (you can find our Baja-specific guide here), but I'd say this is a great option if you want to venture into Baja on your own.