Alex White-Gomez – The Founder of MexicoTravelBuddy.com
Mexico Travel Buddy's sole purpose is to help anyone that wants to travel to Mexico.

Whether it's your first time and you're in need of some guidance, or even if you frequently visit Mexico—Mexico Travel Buddy provides the information you need to have a safe and happy trip.

Thank you for visiting the site, and please make yourself at home – Mi casa es su casa.

ALEX WHITE-GOMEZ, Founder of Mexico Travel Buddy
Hey there, I'm Alex White-Gomez. I'm the creator and writer behind Mexico Travel Buddy. I also run several other websites, including a local Idaho blog and a tech-based site.
My writing has been published on ONE37pm.com, Yahoo, and Yahoo Entertainment.
I'm an Idaho native, and I have spent practically my whole life in Boise, Idaho. My expertise is mainly focused on all things related to travel, specifically traveling to Mexico. Let me explain how my passion for travel all began…
My wife Lucina had previously traveled to Mexico many times before we met each other at our old job. I remember she traveled to Mazatlan, Mexico our first year of dating and would send me pictures of all the awesome things she got to experience while visiting Mexico. I remember thinking: "Wow, I NEED to experience Mexico too!"
When Lucy arrived back home, she would share with me these amazing stories of all the cool things she got to do while in Mexico, and all the delicious food she tried.
I got a little taste of the Hispanic culture, not only from her stories but also from her family, who of course I have spent a lot of time with. It didn't take long for me to fall in love with not only my beautiful wife, but also all the tradition and culture her family shares with anyone who comes in contact.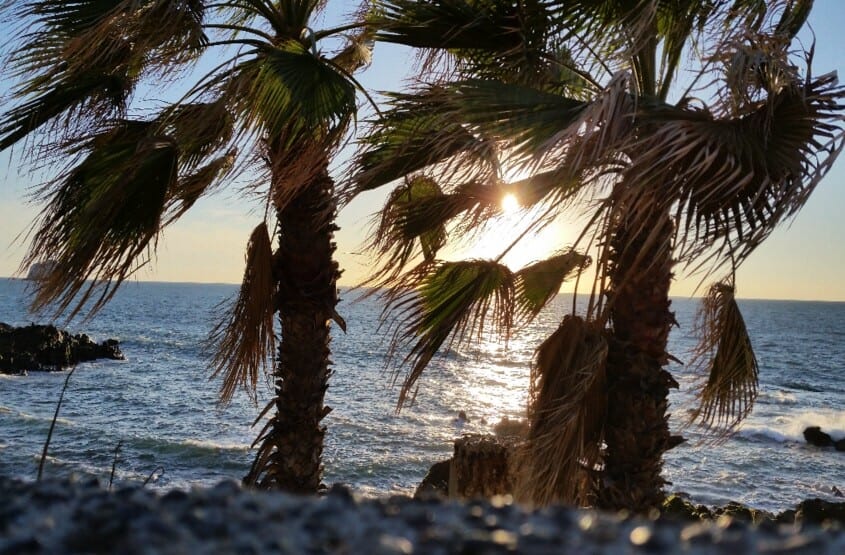 Her parents were born and raised in Mexico and eventually traveled to the U.S., which they now call home, thankfully bringing all that tradition and culture with them.
I am so blessed to be a part of their family and to be able to learn all about their traditions, and of course, I've learned a tremendous amount about Mexico as a country and all the culture that is still present to this very day.
My first time traveling to Mexico was in 2017 when Lucy and I visited Puerto Vallarta. My first experience visiting Mexico was nothing less than spectacular, and although every time I visit Mexico, it's amazing, nothing quite compares to your first time.
I have to admit it was a bit easier being with someone who had traveled to Mexico a few times before. Otherwise, I would have had no idea what I was doing. In fact, I didn't even know how to go about getting a passport if it weren't for my wife.
That was the moment I realized that there are a bunch of other people who are just like me, probably in the same situation I was in…

Not knowing where to start, or what is needed in order to travel abroad to Mexico.
From that moment on, I made it my mission to learn as much as I possibly could about Mexico and even more so about traveling to Mexico. With the assistance of my wonderful and supportive family, I have been able to help my friends and co-workers travel to Mexico safely and efficiently, plus give them some helpful tips and tricks that I have personally learned along the way.
My dad also moved to Puerto Vallarta, Mexico, so I am fortunate enough to live there a couple of months out of the year, which has helped me experience Mexican culture to the max!
My wife and I fully immerse ourselves in the experience whenever we travel to Mexico. That way, we can continue to learn and share everything we go through with you.
Continuing the Journey
While Alex White-Gomez, the original founder of Mexico Travel Buddy, has moved on to focus on his other tech-based ventures, his passion for Mexico and commitment to sharing authentic travel experiences continue to inspire us.
We're a team of dedicated travel writers committed to carrying on Alex's vision. We continue to explore Mexico, immerse ourselves in its vibrant culture, and share our firsthand experiences with you. Our goal remains the same: to provide high-quality, reliable information to help you travel to Mexico safely and authentically.
We're excited to continue this journey with you, sharing the best of Mexico and helping you travel like a local. Thank you for being a part of our community. As always, mi casa es su casa.
Our Writers