Regardless of your travel style, Mulege should be the next Baja destination on your calendar. Not only does it make the perfect road trip stop, but it also has a vibrant culinary scene, diverse wildlife, and striking historical architecture. This town is just starting to get the hype it deserves, so you're going to want to visit before it becomes super popular. 
Sponsored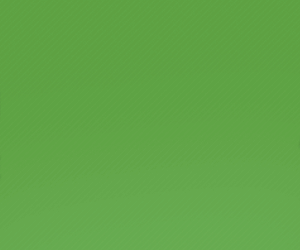 Ready for this desert oasis to steal your heart? Prepare for the trip of a lifetime with this complete travel guide to Baja's up-and-coming destination: Mulege. 
Table of Contents
When to Visit
The best (and most popular) time to visit Baja is between November and April. This peak tourist season may come with more tourists and higher prices, but it's the top choice for a reason.
Temperatures at this time of year are much more comfortable, and you'll find that more attractions/shops are open. In remote, high-tourist areas of Baja, you'll sometimes notice that things close up during the off-season. 
Planning to head to the coast at the edge of Mulege for a beach day? Or spend time swimming in the freshwater channels? It might seem silly to plan your trip's timing around a single activity but if you're a waterbug, a summer trip might be more suitable. If cooler water temperatures don't bother you, or you prefer lazing around in the sand, then by all means, stick with the peak season.  
Sponsored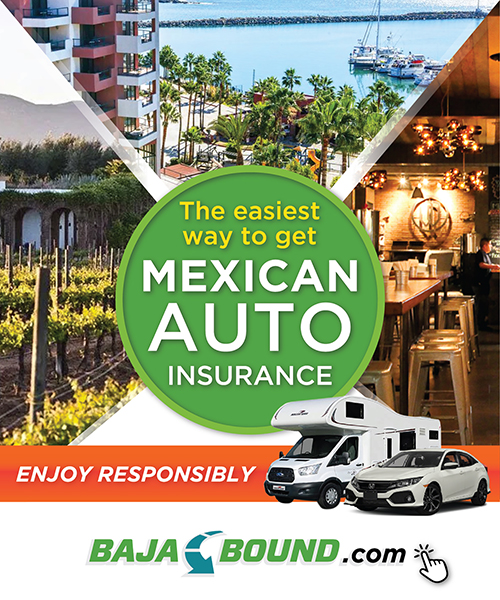 Getting There
Mulege is located just shy of two hours north of the Loreto International Airport. This is the quickest and easiest way to get there. If you're coming through the States with your own vehicle, target the Mexicali land border crossing and it will take you about ten hours to make your way down to Mulege. I'd recommend splitting this up into two or three days of driving and exploring a few of the destinations along the way. 
Thinking about extending your stay and using Mulege as a starting point for a Baja road trip? Our guide to driving through Mexico and Mexican travel insurance are essential planning tools that will help the drive go smoothly. 
Top Things to Do in Mulege Mexico
Need help dreaming up things to do? This oasis is chalked full of landmarks, nature excursions, and impromptu history lessons, and I've rounded up the best of the best to help you draft your first Mulege itinerary. 
Misión Santa Rosalía de Mulegé
This 1766 historical landmark was one of the more famous Jesuit Missions throughout Baja, even though it had a short occupancy of just 100 years. Not only is the mission's architecture simply spectacular, but this property is also home to the best aerial view of Mulege. If you've ever seen a striking birds-eye view of the river lined by lush palms, this is probably the vantage point it was taken from. 
Take a "Welcome to Mulege" Postcard Photo
We all love taking cheesy vacation photos; you know it's true. Start your stay off on the right foot by visiting the Mulege letter block letters- a Mexican vacation staple. Alternatively, you could take a photo passing under the  Heroica Mulege Arch at the town's entrance. 
Museo de Mulege and Prison Site
If you feel like dipping your toe into the local history, the Mulege Museum should be your next stop. Perched over the town, this hilltop attraction was once a prison with a super unique dynamic. This "jail" operated on the honor code, and allowed prisoners to both work and spend time with their families. That's right, no stuffy cells around here! 
Mulege Lighthouse
Also known as Faro de Mulege, this lighthouse is a beautiful landmark that will pull you towards Mulege's oceanside. You can no longer access the lighthouse directly for preservation purposes, but you can take a long walk (about 3km) along the boardwalk and take it all in. Be sure to bring your camera along because this is a view you'll never want to forget. 
Vinedo Heroica Mulege
Did you know Mulege has its own winery? On the outskirts of town, this sprawling vineyard is perhaps one of the town's most underrated attractions. Though it doesn't have the fanfare of the Mission or the coastline, this is the perfect place to spend a leisurely afternoon, sipping on a little something to make your vacation sweeter. The tasting room offers several local varietals and bottles that are sure to satisfy both red and white lovers. 
Bahia Concepcion Beach Day
With one of Baja's top beaches around, you simply MUST fit one into your holiday. Bahia Concepcion is well-loved for its powdered sand, milky sandbars, and aqua-toned water. It feels like stepping into a painting, especially at low tide! Whether you want to work on your tan, go snorkeling, or simply squeeze in a photo op, Bahia Concepcion is the place to be. 
La Trinidad Cave Paintings
Did you know Mulege is home to a collection of Baja's famous cave paintings and petroglyphs? As is pretty standard, these paintings are located remotely in a desert canyon and you'll need to hire a guide to take you there. The hike itself is fairly short and easy though, which can not be said for some of the over cave paintings around Baja. 
If you need a tour guide recommend Salvador Castro Drew (the owner of Mulege Tours) is frequently raved about for his depth of local and anthropological knowledge. 
Mulege Brewing Company
Prefer a nice cold beer over a glass of vin? Don't fret, Mulege has something for you too. Mulege Brewing Company is a surprisingly proficient craft bevy establishment (considering the size of the town) with a wide range of beer styles on tap. Pull up a seat at the bar and treat yourself to a pint for happy hour. 
Where to Eat in Mulege Baja 
There are so many good dining options in Mulege that choosing a place to eat can be HARD. You may want to just wander the streets and go where your heart leads you, but here are a few restaurant names you'll want to keep your eyes peeled for along the way because these foodie outlets will not let you down. 
Restaurant Bar Los Equipales
Restaurant Bar Los Equipales is a rustic beauty with exposed brick antique tools, wicker egg chairs, and an original wood oven. The shrimp omelet and the seafood stew get TONS of attention in restaurant reviews, but fear not- this menu is well-balanced for meat lovers too. 
Outside the windows of this second-story restaurant are a handful of hummingbird feeders, creating a new take on dinner and a show with this avian display. 
📍 Where to find it: Moctezuma 70, Centro, 23900 Heroica Mulegé, B.C.S., Mexico
Las Casitas Restaurant
If you'd rather immerse yourself in a lush garden oasis, Las Casitas Restaurant's beautiful patio leaves you feeling like you're dining in the jungle. The most raved-about dishes are from their breakfast menu (I'm looking at you french toast), so it might be worth timing your visit for the first meal of the day.
Better yet, this historic stone building with a brick arch entry is located on a quiet street of local businesses with plenty to explore before/after your meal. 
📍 Where to find it: Francisco I. Madero 50, Centro, 23920 Heroica Mulegé, B.C.S., Mexico
Restaurant La Huerta
Restaurant La Huerta is situated a little further out of the town center, but it's worth it for the relaxing atmosphere. Perched right at the edge of the Heroica River, this restaurant promises dinner with a view.
The Palapa patio is super small, which allows for a private family-dinner feel, and it's dog friendly so you won't need to leave any family members behind. Don't forget to go for a walk along the river after dinner- it's the perfect dessert and totally free. 
Ordering Tip: The quesadillas are a huge hit, so if you can't decide, go with them. 
📍 Where to find it: Unnamed Road, Las Huertas, Heroica Mulegé, B.C.S., Mexico
Mr. Ceviche
Looking for a quick street food snack to get you through the afternoon? Mr. Ceviche is exactly what it sounds like, serving up fresh Ceviche in goblet glasses from an easily identifiable cart.
Not only are you guaranteed fast and friendly service, but your dinner will be packed with fresh flavor that satisfies seafood lovers and street food snobs alike. The pickled clams are something of a local legend, so don't forget to try them before skipping town. 
📍 Where to find it: V3M2+FP, 23900 Heroica Mulegé, B.C.S., Mexico
Cazuela Molcajete Restaurante
For a fun and flirty atmosphere, head to Cazuela Molcajete Restaurante. Packed to the gills with Mexican pride and bold color, a patio of prayer flags, rainbow-hued chairs, and mini murals give this restaurant an undeniable artsy vibe. They also have lots of vegetarian options, with star dishes like vegan enchiladas, chiles rellenos, and a mean breakfast spread. 
Pro tip: There are two establishments in town with the same name, one with a more street food vibe and the other with a sit-down restaurant vibe. Both promise the same great flavor but if you're looking for a more exciting experience vs. a quick bite, be sure to target the address below. 
📍 Where to find it: Moctezuma, La Palma, 23900 Heroica Mulegé, B.C.S., Mexico
Where to Stay at Mulege Hotels
Histórico Las Casitas
Histórico Las Casitas is popular with road-trippers passing through who frequently fall in love with its terracotta brick archway, colorful prayer flags, and lush courtyards. The rooms have a vintage (and slightly religious vibe) that's actually quite charming. In fact, it gives the illusion of staying at the historic mission itself! 
❤️ Why We Love It
Garden Courtyard is the perfect place to settle down with a good book or sip a little something to beat the afternoon heat
Serene hammocks for siesta time
 Onsite restaurant with amazing brunch featuring both American and Mexican dishes. 
Hotel Serenidad
With a slightly Victorian feel, the old stone facade of Hotel Serenidad is undeniably beautiful. The cathedral-ceilinged restaurant with iron chandeliers and antique furniture is a marvel and the outdoor spaces are equally as impressive. The property boasts gorgeous landscaping across the board from terrace courtyard lounge spaces flanked by palms to blooming trees and cactus gardens across the lawn. 
❤️ Why We Love It
Great food including famous pig roast dinners
Outdoor pool and swim-up bar
In-house chapel
Hotel Hacienda Mulegé
Looking for a stay that's simple but effective? Hotel Hacienda Mulegé offers lots of great amenities and it won't break the bank. This 2-floor colonial building is accented by bright pops of color and scattered alfresco dining spaces, to create a fun atmosphere for guests. That said, the best feature of this hotel is its central location, with quick and easy access to the best of Mulege. 
❤️ Why We Love It
Morning coffee is complimentary (not super common in these small-town hotels)
Outdoor pool and poolside loungers for soaking in the sun
Walkable to all the local attractions including museums and missions
Mulege Baja California Travel Guide FAQ
Is the Rio Mulege freshwater?  
The Rio Mulege, also sometimes referred to as the Heroica River is a saltwater tidal estuary, but there are smaller freshwater lagoons in the area. Both are considered hotspots for fishing and water activities, providing a wide range of experiences and wildlife-spotting opportunities. 
Does Mulege have a weekly farmer/artisan market? 
There's no formal market on the schedule (at least not on any regular basis) but you'll find plenty of produce stands and top-notch artisan shops scattered throughout town. 
What wildlife can I see in Mulege?
Mulege is a haven for thousands of local flora and fauna species, but it's an especially hot destination for avian enthusiasts. Bird watchers should keep their eyes peeled for big birds like Herons, Ospreys, and Egrets, plus rare species like the Cook's Petrel, California Condor, and Belding's Yellow Throat amongst the mangroves and palms. 
Are there beaches in Mulege?
There aren't any beaches right in Mulege, but Bahia Concepcion (also known as one of the best beaches in Baja) is just a short drive away. With swirling sandbanks and the sparkling Sea of Cortez, this might even be one of the best things to do in Mulege despite being outside the town lines. 
There are also a handful of other bright blue ocean paradises within driving distance if you want to make a day of beach-hopping. 
What is wireless connectivity like in Mulege?
Good news for those needing to sneak in a bit of digital nomad work! Unlike many of Baja's more remote destinations, there's no shortage of internet available. Namely, 4G wireless internet service is both ample and speedy, and satellite internet is available in many locations as a backup. Since there's so much to see and do here, you may not want to time your visit for a big project deadline, but you'll definitely be covered for sending an email here and there.