One of the best ways to visit Baja California is by taking a road trip. The peninsula of Baja, California, consists of the desert and sea and is a popular tourist destination year-round. Baja California stretches over seven hundred miles and gives a stunning view of the Pacific Ocean waves and the west side of the Gulf of California.
Due to the extensive coastline of Baja California, it comes as no surprise that it boasts some of the most stunning beaches in the world. Beaches aren't the only thing you'll find that is beautiful in this vacation hot spot. Baja California has plenty of wildlife opportunities, snorkeling, whale watching, fishing, and more!
As you continue reading below, we've put together the ultimate road trip guide to Baja, California, to help you with your trip along the way. From crossing the border to required documents, and popular destinations, you'll have everything you need to be well-prepared for your trip.
Table of Contents
The Best Time to Take a Baja California Road Trip
If you've been planning a trip to Baja, California, the best time to travel is between the months of November and March. With temperatures staying in between the seventies and eighties, you'll have the perfect ocean breeze and comfort. April is when you'll see an increase in temperatures, so for a more comfortable experience, taking a road trip during this time is highly recommended.
Between the months of November and March are also the prime season for whale watching in Baja, California. Each winter, these whales migrate along the peninsula and make their way down to the Sea of Cortez.
While it sounds tempting, you'll want to avoid driving to Baja, California, during the summer months. Not only is this because of the unbearable heat, but because of humidity, tropical storms, and prime vacationing time for travelers.
Crossing the US and Mexico Border
When taking a drive to Baja, California, there are two border crossings that travelers handle when taking their trip. These two borders are the San Ysidro border and Calexico/Mexicali border.
When crossing the San Ysidro border, you'll travel through Tijuana and Ensenada, right along the Pacific coast, before traveling inland. When crossing the Calexico/Mexicali border, you'll cross into Mexicali, right along the Sea of Cortez. For a more scenic route, you may prefer taking the Calexico/Mexicali border option.
When crossing the border, you'll either get asked to move along or to pull over for an inspection. Crossing the border into Mexico typically isn't a long process; however, on the way back to entering the US, it may take a bit longer.
Documents You'll Need When Taking a Road Trip to Baja California
Passport
One of the most essential questions when driving to Baja, California, is, "Do you need a passport to drive to Mexico?"
The answer is yes. To enter Mexico through the border, you'll need a passport or valid green card to show. Since Mexico gives travelers six months on their tourist visa, your passport should be good for six months after your border crossing travel date.
To get a United States passport, you go to a post office, library, or clerks of court. Passports can take two months to process, but you can pay more to have it expedited.
Auto Insurance
Another question travelers ask is, "Does my insurance from the US work in Mexico?" The answer is no. When driving to Mexico, your insurance from the US is not valid.
This means you'll need a Mexican auto insurance policy to cross the border into Mexico from the United States. To buy Mexican auto insurance, you can visit Baja Bound. Baja Bound is one of the most trusted insurance names and has the best ratings for an insurance company. 
Check out my guide on everything you need to know about Mexican Car Insurance.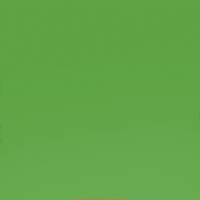 It's important to note that you can't buy Mexican auto insurance at the border, and if you don't present your paperwork, you won't be allowed to drive to Baja, California.
U.S. Driver's License
If you have a legal driver's license for any state in the United States, as a traveler, you can legally drive in Baja, California.
Vehicle Registration
When you cross the border into Mexico, you must show your vehicle registration documents. If you forget to bring your vehicle registration documents, you won't be allowed to drive in Mexico.
TVIP Car Permit
When traveling, you can get your temporary vehicle importation permit card when you get to the México border or before taking your trip to Mexico. To save you time when crossing the México border, it's best to get a TVIP car permit in advance. You may apply for a TVIP Mexican car permit sixty days before beginning your trip.
FMM Tourist Visa
Your FMM Tourist Visa is your México travel visa. When traveling, every traveler in Mexico is required to 
have one to show proof that they are legal in Mexico. During your trip, make sure you have your FMM tourist visa on you at all times.
In some circumstances, you can get your FMM visa here before your trip while also being able to get one at the México border. An FKM visa costs 595 Mexican pesos, which is $30 in US dollars.
Pet Vaccine Records
If you're planning to bring any pets along on your drive to Baja, California, you'll need to bring your pet vaccination records. If you've talked to any pet owners who have completed this road trip, they'll tell you that they've never been asked for these documents. However, just to be on the safe side, you should have them on hand for anything unexpected when entering a different country. 
What You Shouldn't Pack for Your Baja California Road Trip
There are certain items that you're not allowed to take when crossing the border into Mexico. Some of the things you'll want to avoid packing are:
Product – Any fruits, vegetables, meat, or cheese. If you need any of these items, you can visit a grocery store in Baja, California.
Guns & Ammunition
Tips When Driving to Baja California
1. Avoid Driving at Night
An essential tip for driving to Baja, California, is to not go at night. Not driving at night is not recommended in Baja California for several reasons.
One of the reasons is poorly lit roads. Roads that aren't well-lit make it challenging to locate hazards like animals, other pedestrians, speed bumps, or unexpected curves. It's also prevalent to see livestock roaming around these roads, which can make night driving dangerous.
In addition, services are limited at night if you happen to break down or have an emergency, so driving during the day is highly recommended. Therefore, plan your itinerary for day driving and to reach your destinations before sunset. 
2. Stay Alert for Topes
Topes are just another word for speed bumps that you'll find while taking a drive to Baja, California. Speed bumps are put into place to slow down traffic. Hitting a top at high speeds can damage your car tires or under your car, depending on what type you're driving. 
3. Fuel Up Your Gas Tank
Before taking a Baja California road trip, Gas stations don't come by too often, especially when traveling through more remote areas. This is true when traveling along the peninsula of Baja California.
Before starting your trip, have your gas filled up ahead of time and research the locations of gas stations to avoid any unexpected problems. It's always best to be over-prepared than not. 
4. Be Aware of Narrow Roads
In Baja, California, narrow roads are very widespread. Narrow roads, in addition to traffic and bad drivers, can make driving in Baja, California difficult. When traveling on narrow roads, be extra cautious and keep a safe distance away from other cars.
When making your traveling plans, always plan for extra time when navigating narrow roads. 
5. Be Aware of Winding Roads
In addition to narrow roads, you'll also need to be aware of winding roads. Baja California is a very ace drive, with some areas having winding roads. If you plan to stop and check out the scenery, make sure you pull over. 
6. Be Alert of Military Checkpoints
When taking a drive to Baja California along the main highways, it's very common to come across military checkpoints. Military checkpoints are typically put into place to check for drug and arms trafficking.
When you come across a military checkpoint, follow any instructions given by officers. As a precaution, always keep your documents on hand, such as your license, registration, and proof of insurance. 
7. Have Supplies and Essentials
Taking a Baja California road trip can be an amazing experience, but you should always make sure you're well-prepared. For a safe and smooth road trip, you should make sure you have the following supplies and essentials:
Passport and identification
Registration and Insurance
Water and food
First aid kit
Tore deflator
Portable air compressor
Dash camera
Downloaded maps
Cellphone charger
Emergency contacts
8. Have Cash on Hand in Pesos
Although you can still use your debit and credit cards in Baja, California, it's always a good idea to keep cash on hand in pesos. When visiting a small town, they sometimes have limited access to machines, so having pesos on hand can help you pay for food and gas when needed.
9. Download Maps Offline
One of the challenges you'll face when taking a drive to Baja, California, is not having internet access. Before beginning your trip, you should make sure you download any maps you need so you can have them offline.
Having maps offline can ensure that you won't get lost along the way. When using your offline maps, you can access your GPS and other navigation features.
10. Avoid Parking on Painted Roads
If you see painted roads and are unsure if you're allowed to park in these areas, don't worry, we have you covered.
Red curbs = no parking zones
Yellow curbs = for taxis
Blue curbs = disabled parking
White = anyone may park
Where to Go When Taking a Road Trip to Baja California
1. Tijuana
📍 Where to stay: Hampton Inn by Hilton Tijuana 
When traveling to Tijuana, you may have heard that it's one of the most dangerous cities, but if you talk to locals, this isn't true. Tijuana is filled with some of the best things to do, many of them including eating and drinking. This city also has a unique cultural history, as you'll see when you visit their museums.
So what are some things you can do while you're there? First, we'd highly recommend checking out as many breweries as you can during your short visit. Three favorites among travelers for breweries are Norte Brewing Co, Mamut, and Insurgente.
Since Tijuana is located only a short few miles from the shire, you can visit the beaches at Playa de Tijuana. If you're looking for a way to spend the afternoon, basking in the sun is always a great idea. 
2. Tecate
📍 Where to stay: Rancho La Puerta
If you ask any traveler about Tecate, they'll tell you it's one of the most magical towns in Baja California. When stopping through Tecate, you'll see beautiful landscapes and a town with much to offer.
Surrounded by mountains and luscious green countryside, Tecate also has many wineries. At the Tecate Brewery, which is owned by Heineken, you can go on a tour to view how their beer is produced. You also may receive a free beer along the way. 
In addition, when stopping through Tecate, you'll notice this town has a more relaxed atmosphere. After driving for hours, it's a great place to stop and rest along the way.
Many travelers who visit Tecate like to experience its abundance of outdoor activities, such as hiking, camping, and shopping.
3. Ensenada
📍 Where to stay: Estero Beach Hotel & Resort 
Known as the wine capital of Mexico, Ensenada is surrounded by the Sea of Cortez and has a lot of natural bluffs where travelers may enjoy the outdoors. In Ensenada, you'll find two national parks: The Constitucion de 1857 and the Sierra San Pedro Martir.
Ensenada also produces around ninety percent of its wine and is one of the most visited seaports on the Pacific Coast. If you're a nature and adventure lover, Ensenada is the perfect stop to enjoy the outdoors. During your stop, you can go hiking, fishing, surfing, camping, zip-lining, and more!
Ensenada is the perfect spot for hot days, so if you need a place to cook off, Ensenada is the ideal place to make a pit stop!
4. Valle de Guadalupe
📍 Where to stay: Meson Del Vino
While staying in Valle de Guadalupe, you'll quickly find out that it's the center for restaurants, boutique wineries, and hotels. This rustic and relaxed atmosphere is sophisticated and filled with miles of dirt roads, with opportunities for endless exploring.
At the beginning of August each year, the fun, but crowded event, Vendimia Wine Harvest Festival, takes place. This festival occurs over a few weeks and is an exciting festival to attend.
If you're looking for something affordable to do during your stay, you can visit the Museo de la Vid y el Vino. For only a $4 fee, you can learn about the entire winemaking process, including the history of Valle de Guadalupe.
Since Valle de Guadalupe is located inland, the weather can tend to be warmer, with temperatures reaching up to 100 degrees in the summer and 70 degrees during the day during winter. If you're visiting this area, make sure you pack according to the season. 
5. Rosarito
📍 Where to stay: Rosarito Beach Hotel
Situated just thirty-five minutes from the United States border, you'll find the city of Rosarito, so this may be one of your first stops during your Baja California road trip. Rosarito has various activities that make it an attractive location for travelers.
Rosarito is known by travelers and locals as having one of the most scenic landscapes and is popular among those who love basking in the sun because of its beautiful beaches. Rosarito is also one of the most accessible drives from the border.
From RV parks to its assortment of accommodations, Rosarito has something for everyone and every budget.
6. La Paz
📍 Where to stay: Hotel Catedral La Paz
Situated in southern Baja, California, you'll find the sunny capital of Mexico, La Paz. From sports fishing to budget-friendly boat tours, La Paz has plenty of outdoor activities to fill your itinerary while you're in town.
It's here you'll find gorgeous beaches, whale-watching adventures, and delicious seafood. La Paz is also home to the Malecon, where you can take a bike to explore around town or book a paddle boarding lesson.
This area of Mexico is genuinely considered paradise. With its hot deserts, ocean breeze, and turquoise blue waters, there's nothing like the city of La Paz. La Paz is best known for its white sandy beaches, which beat any other beach in the Caribbean.
If you're driving from the southern border of the US on Highway 1, it will take you around twenty to twenty-four hours. There is also a car ferry that crosses La Paz into Topolobambo and Mazatlan.
7. Todos Santos
📍 Where to stay: Villa Santa Cruz 
During your stop in Todos Santos, you'll be captivated by a beautiful oasis of gorgeous views that overlook sandy beaches. Todos Santos is actually considered Baja California's best-kept secret among travelers.
Todos Santos is a top favorite for nature lovers with its hikers, kayakers, snorkelers, and fishermen. While in town, you can try out fantastic restaurants, beautiful hotels, shops, and beaches.
Todos Santos is a great place to relax and enjoy the downtime of your Baja California road trip. 
8. San Jose Del Cabo
📍 Where to stay: Marquis Los Cabos
For couples who are taking a drive to Baja California, San Jose Del Cabo, this city offers a charming feel for romantics, award-winning restaurants, and plenty of outdoor adventure.
There's a diverse amount of attractions in San Jose Del Cabo, so you'll have an array of choices when spending your time here. One of the top things you'll want to do during your stay is indulge in some of the best food in San Jose Del Cabo.
One of the top restaurants in San Jose Del Cabo is La Revolucion. Here you'll be able to indulge in cocktails, appetizers, and main courses that will keep you coming back for me.
Before you leave San Jose Del Cabo, you'll want to escape to a nearby beach. There are several beaches in San Jose Del Cabo that are popular among travelers. One of the most classic beaches here is Costa Azul, a beach with a very laid-back vibe. 
9. Cabo San Lucas
📍 Where to stay: Sandos Finisterra 
With its combination of weather and scenery, Cabo San Lucas is a great Baja California destination. Cabo is filled with great beaches, restaurants, and all-inclusive hotels.
It's also known for being the home of the stone arch, one of the most famous landmarks that you'll need to add to your must-see list. One thing to remember is that unless you enjoy crowds, you'll want to avoid traveling during Spring Break.
Baja California Road Trip FAQ
Are there certain items I should avoid bringing on my Baja California road trip?
When taking a road trip to Baja, California, you should avoid packing any produce or guns and ammunition, as you're not allowed to cross the border with these items.
Where can I buy Mexican auto insurance?
Which destination is excellent for couples?
San Jose Del Cabo is the best destination for couples who are living for a romantic getaway.
When is the best time to take a road trip to Baja California?
The best time to travel to Baja, California, is between the months of November and March.
Conclusion
When planning your road trip to Baja, California, it's essential to travel during the best time, know the procedures for crossing the border, have the required documents, pack important essentials and supplies, and to travel and stay at the best destinations along the way.
From Baja California wine-tasting experiences to relaxing on the white sandy beaches, your Baja California road trip is guaranteed to be like one you've never experienced.