One of the most popular destinations in all of Mexico for avid travelers and adventure seekers is beautiful Cabo San Lucas.
Sponsored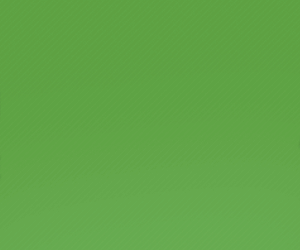 Traveling to Los Cabos with kids is a good idea. Los Cabos features many family-friendly attractions. Some attractions include whale watching, glass blowing, many beaches to visit, and more. When planned out properly, traveling to Los Cabos with kids can be an enjoyable experience. 
However, you may not know a lot about the Los Cabos area. Additionally, you may wonder what exactly you can do when traveling with your kids. Read on to discover more about Los Cabos, traveling with children, and what to do while in Los Cabos with your kids.
Also, if you're traveling to Mexico while pregnant, please check out my helpful guide.
What You Need to Know About Los Cabos
Located at the southern tip of Baja California, Los Cabos is a destination that has been very popular with vacationers from all over the world. It owes its popularity to several factors.
Sponsored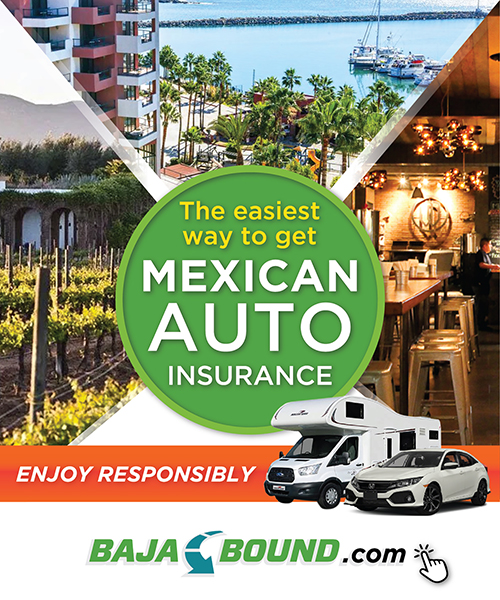 The weather: The average temperature in Los Cabos is about 78 degrees Fahrenheit. This means that the weather is pretty warm no matter which season it happens to be. Moreover, it does not get a lot of rain during the year, so when you visit you know that you are most likely going to have mostly sunny days.
The beaches: Since Los Cabos is located at the southern tip of Baja California, there are many beaches in the area, which are great locations to spend the day with your family. 
The food: There is a lot of great Mexican cuisine in Los Cabos. Many restaurants are family-friendly and offer a variety of food. 
The nightlife: Part of Los Cabos is also famous for its nightlife, which makes it a very popular destination for college students. However, it is important to note that, if you are traveling with kids, you can easily avoid these areas and save them for another time. 
The family-friendly areas: Likewise, many areas are family-friendly, and there are many attractions for the whole family to enjoy. 
Since the weather is usually sunny, there will be a lot of opportunities to spend days outside with your kids. When you travel to an area that gets a lot of rain, it can be difficult to plan your stay. You will usually have to stay inside, which can be troublesome with busy-bodied children. Luckily, this is not the case in Los Cabos. 
Additionally, Los Cabos comprises two towns. Those towns are Cabo San Lucas and San Jose del Cabo. Separating them is a strip known as the Corridor, which includes many shops and restaurants and is a big tourist area. 
Cabo San Lucas
Cabo San Lucas is located right on the tip of Baja California and is west of San Jose del Cabo. This is the section of Los Cabos that is known especially for its nightlife. When college students and couples go to Los Cabos they usually end up in Cabo San Lucas.
This does not mean there are no things to do in Cabo San Lucas with your kids, as there are several family-friendly beaches located here. Additionally, there is a natural rock formation in the waters off the coast that is a popular tourist location, including families. It is called "The Arch," and it is where the Pacific Ocean meets the Sea of Cortez. 
San Jose del Cabo
San Jose del Cabo is located just on the side of the tip of Baja California is San Jose del Cabo. The main difference is that, while Cabo San Lucas feels more like a resort town, San Jose del Cabo is more akin to an authentic Mexican town. 
There are many family-friendly activities in San Jose del Cabo. There are various beaches and many nature-related activities, such as a bird sanctuary that can be visited at any time of the year. Unlike Cano San Lucas, San Jose del Cabo is a very easygoing town and can be very quiet. 
Tips for Traveling to Los Cabos with Kids
While many folks travel to Los Cabos as part of a romantic getaway or with a spring break group, it can be a great family destination as well. There are some differences when you travel with kids, and tips for traveling with kids come in handy when traveling to Los Cabos. 
To make the most out of your trip to Los Cabos, you should consider these tips for traveling with kids. 
Choose the right hotel: Many kids like to go swimming in a pool even when they are at the beach. Choosing a hotel with a pool can go a long way in satisfying your kids when you are at the hotel. Also, make sure to choose a hotel that is near the things you plan on doing during your stay in Los Cabos. 
Do not over-plan: It is tempting to plan every single detail about your trip to Los Cabos, but try to leave some leeway for spontaneous adventures. This can keep your kids engaged and also can let them choose new things to do when you are already there. 
Do not rush: When you travel alone, it is easy to rush around and take shortcuts, but when you are traveling with kids, it is better to take things slower. This alleviates stress on both you and your kids. When your kids are not stressed or anxious they will have a much better time as will you. 
These tips, while simple, can go a long way in making your stay in Los Cabos an enjoyable one when traveling with your kids. 
Four Kid-Friendly Things to Do in Los Cabos
Now that you know how you will travel with kids to Los Cabos, it is time to look at what you can specifically do while you are there. Here are four family-friendly things to do in Los Cabos. 
Whale watching: If you are traveling to Los Cabos between December and March, you need to go whale watching. Whales migrate and they pass directly by Los Cabos. Whale watching is a very popular attraction located in Cabo San Lucas, and it is suitable for the whole family. 
Visit the beach: There are many beaches all along Los Cabos. One that you should consider visiting is located about midway between the two towns, and it is called Chileno Bay. It is a relatively quiet beach, and it is a great place to bring the kids. 
Visit El Arco (The Arch): El Arco is located off the coast of Cabo San Lucas, and it is one of the most popular tourist destinations. You can access it from land or by water. It is a great opportunity to have an adventure with your children. 
Authentic Mexican cuisine: San Jose del Cabo, which still has cobblestone streets and little shops, is also well known for its authentic Mexican cuisine. It is a great way to educate your kids on the culture of Mexico in a fun, delicious way. 
Pirate ship cruise: Docking in Cabo San Lucas, there is a pirate ship cruise that is perfect for children. Its excursions take place around the coast of Los Cabos. 
These are just a handful of travel ideas you can do with kids in Los Cabos, and there are many more. Discuss it ahead of time with your kids to see what they would like to do. You may also find that when you are there, new ideas come up on the spot. 
Conclusion
Despite its reputation as a place suitable for college students and couples, it still offers quite a lot to do for families. The nightlife areas can be easily avoidable, and numerous family attractions can be accessed without difficulty. It just takes a little bit of planning ahead of time.
It is a good idea to visit Los Cabos with kids. It can be fun and educational. Moreover, you may find that you want to keep coming back.
For more information on traveling to Mexico with kids, you could check out my more in-depth article which covers travel requirements, safety and more.