Admit it, we have all dreamt of retiring in distant lands far away from the hustle and bustle of our everyday life, Mexico being that perfect slice of paradise we envision in our mind.
The perfect warm weather, friendly people, deeply rooted culture, and the overall relaxed lifestyle that is offered in Mexico is very appealing to just about everyone.
But how realistic is retiring in Mexico? Is it only a dream, or can you make your dream a reality? How exactly do you retire in Mexico?
I've conducted a lot of research on this very question, and I have finally found out exactly what you need in order to retire in Mexico.
What Do You Need To Retire In Mexico
When considering retiring in Mexico it's a good idea to first understand what's required to retire there.
In order to retire in Mexico you will need the following items:
A Permanent Resident Visa (if you plan on retiring full-time to Mexico)
A Valid Passport
A residence where you can call home (this may be an apartment your rent, or you may purchase your own place)
If over 60 or older you should apply for a INAPAM card (senior discount card)
Obtaining Your Permanent Resident Visa
Generally when applying for a Permanent Resident Visa, you have to have lived in Mexico for 4 consecutive years with a Temporary Visa, or have family connections located in Mexico.
But since you are trying to retire in Mexico, you need to apply for retirement status and prove you have sufficient monthly income (or substantial assets) to support yourself.
You may apply for you permanent resident visa either online, or in person at your nearest Mexican Consular office.
Requirements to obtain your permanent resident visa are as follows:
Visa application form

properly filled out and signed.

Passport or valid travel and identity document, original and a photocopy of the page containing the photograph and personal data.

One photograph measuring 3.9 cm x 3.1 cm, face uncovered, no eyeglasses, frontal view, in color and with white background.

Pay the

fees

(the fees change monthly due to the conversion rate fluctuation). Fees must be covered either by cash or, alternatively, by postal/bank money order or certified cheque, payable to the Embassy of Mexico.
Retirees must also present the following documents:
Original and a photocopy of investment receipts or bank account statements showing an average monthly balance equivalent to $117,221.40 U.S. dollars during the last twelve months, or
Original and a photocopy of proof of tax-free monthly income from pensions in an amount greater than $2,930.54 U.S. dollars during the past six months.
Once you have gathered all the proper documentation, fees and information required, schedule an interview at your nearest Mexican Consular office.
IMPORTANT NOTE: Issuance of your visa is subject to the outcome of your interview.

Once issued, your visa may only be used during the period of validity, which begins on the date of issuance, and is valid for one entry into Mexico. Once you have entered Mexican territory, within the first 30 calendar days, you must go to the National Migration Institute to process the residence card that proves your legal status in the country and allows you to remain in Mexico.
SOURCE
When you receive your Permanent Resident Visa in Mexico, you are one step closer to your dream.
Obtaining Your INAPAM Senior Discount Card
To obtain your INAPAM card you must be at least 60 or older and be either Mexican, or a foreign legal resident of Mexico. It's free to apply for the card, and once you have one you are able to receive discounts (10-50%) on most goods and services you purchase.
Some of the goods and services you will receive discounts on are:
Food (eating out and groceries)
Healthcare (pharmacies, dentist and doctors)
Property taxes and water bill (vary by municipality)
Miscellaneous (travel, hotels, mechanics, and pretty much everything else)
To apply for you INAPAM card, there are three requirements, you will need:
Valid proof of your age (passport, driver's license), as well as your permanent resident card.
A bill showing proof of your Mexican residency (dated within the last 1-2 months)
Two photos taken in the last month measuring 3.9 cm x 3.1 cm, face uncovered, no eyeglasses, frontal view, in color and with white background (same as your passport photo).
When you have gathered all your documents and two photos, head down to your local government office and turn all your documents in. When your application is completed, you will receive your INAPAM senior discount card.
If you have any additional questions regarding your INAPAM card, call the government provided helpline for free at 1-800-007-3705, anytime from 8:30-2:30 PM weekdays.
Preparing To Leave Your Country And Retire To Mexico
At this point, hopefully you have a general idea of what area of Mexico you want to retire in, then you can start looking at renting a place or even purchasing your own home if your financial situation allows it.
You will also need to consider what you are doing with all your personal belongings. Will there be room for all of it in your new life in Mexico? If not, you need to determine what you are going to keep, what stuff you could sell, and if you're feeling generous; donating anything you don't absolutely is one of the best things you can do.
If you plan on bringing you vehicle to Mexico with you, you will need to register it in Mexico as well as purchase a Mexican insurance policy for your vehicle, as this is required by law. Generally, no U.S. insurance policy will cover a vehicle, especially if it is registered in another country.
If you want to know more about insuring your vehicle in Mexico, just refer to this article I wrote specifically for situations like this; Mexican Car Insurance: Everything You Need To Know.
Be aware, when registering your vehicle as a resident of Mexico, some requirements may be different as apposed to someone purchasing a temporary vehicle insurance policy.
Some of these requirements include:
An original copy of your passport and your permanent resident card
Proof of address (utility bill, title deed, or rental contract)
Your CURP (Unique Population Registry Code)
Cash payment (between $1,000-$2000 pesos, cost will be higher if you need plates)
How To Get Your Unique Population Registry Code (CURP)
Obtain your CURP card by presenting your original and a copy of your Resident Card, along with your passport to any applicable government office nearest to you. A CURP card is essential in Mexico for filing taxes, keeping record of companies, memberships for government ran health services, and other government services.
You can find a list of offices closest to you in order to acquire your CURP card here.
How Much Does It Cost To Retire In Mexico
Alright, so you know what is required to retire in Mexico, so how much does it actually cost in order to retire in Mexico.
You can retire in Mexico on as little as $500 per month in a town like Puebla (including all expenses and rent) if you are good at living extremely frugal. However, a more realistic approach is around $1500 per month. This will cover all expenses including food, utilities, and rent in a beach town such as Puerto Vallarta.
Expect to pay more if you enjoy more luxuries such as a new vehicle, eating out at fancy restaurants, or live closer to the beach.
Here's an average breakdown of what you can expect to spend each month while living in Mexico.
| Expenses Each Month | Cost US$ |
| --- | --- |
| Rent/Mortgage | $150-$900 |
| Utilities | $30 (add an additional $25 for internet) |
| Food | $150-$300 |
| Transportation | $10-$20 |
| Property Tax 0.1% of total property value (Paid Annually) | $200-$300 average |
Averages are based on multiple reports submitted on Numbeo.com
Can You Retire In Mexico On Social Security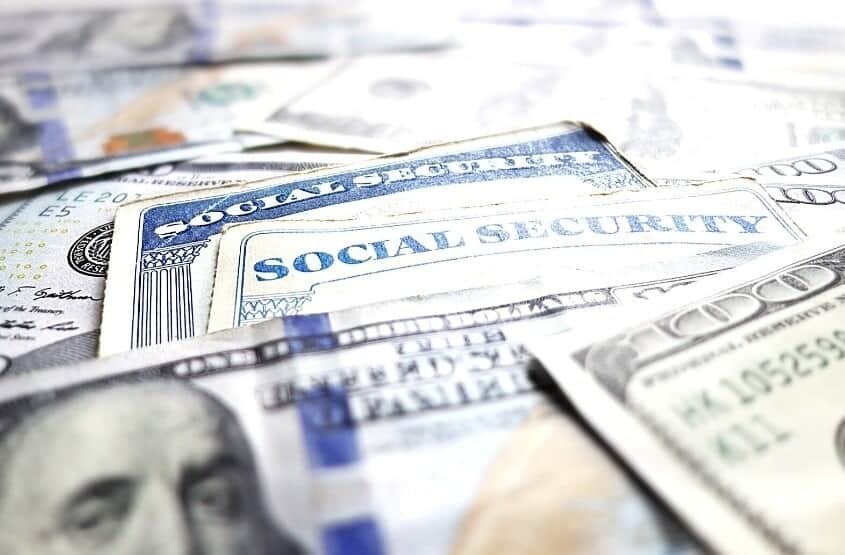 How awesome would it be if you could retire in Mexico, and still receive your social security benefits that you worked for your entire life while in the U.S. Well guess what, you can!
If you worked in the U.S. but want to retire in Mexico you still qualify to receive all your social security benefits via direct deposit into your Mexican bank account, or your U.S. bank account. Avoid receiving checks in the mail due to potential loss and/or theft.
However, even if you reside in Mexico but are still receiving income such as your social security benefits, you are still expected to pay income tax in the U.S. for up to 85% of the social security benefits you receive.
Is It Safe To Retire In Mexico
When considering where in Mexico you want to retire, you are most likely wondering is it safe to retire in Mexico?
Mexico is overall considered safe, and is about as equally safe when compared to the U.S. According to Numbeo.com; Mexico's crime index rating is a moderate level with theft, assault, and corruption being the most common crimes. Where as the U.S. crime index is also moderate with drugs and home invasions being the main concern.
The few cities in Mexico with a high crime rate index are Mexico City, Tijuana, and Guadalajara which is understandable considering the population in these areas are a lot more dense when compared to the lower crime indexed cities such as Mérida, Puerto Vallarta, and Oaxaca.
Regardless of the crime rates, most any city you choose to retire in will be considered safe. Use common sense, don't get involved with anything you shouldn't be involved in, and don't cause any scenes and you will find you are good.
Why Retire In Mexico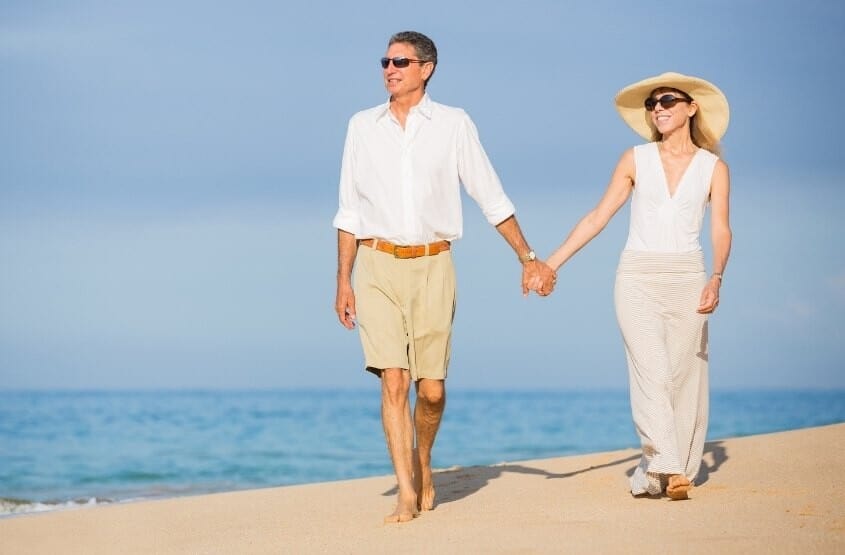 Retiring in Mexico provides a sense of well-being and positive mental attitude; due to Mexico's simple living and active lifestyle. Also, Mexico's cost of living is much cheaper compared to the U.S. or other popular countries, making it possible to retire earlier and with less money, without sacrificing your quality of life.
The lifestyle in Mexico is a bit different when compared to the U.S. or even Canada. Mexico still lags behind other countries in terms of technological advancement; which also includes educational programs and research. This doesn't stop anyone from having an excellent of quality if life in Mexico however.
In fact, many people in Mexico have very little in terms of materialistic things. They may not own the newest iPhone nor are they all driving around in Tesla's, but that only seems to improve Mexican's mental health and overall well-being.
As far as I'm concerned, Mexican's wealth is determined more so by their culture and beliefs, rather than any physical object. Not to discredit Mexico's technology, as some places are highly advanced and contain the same technological aspects found in the U.S.
Most places in Mexico now at least have basic Wifi internet and use some sort of computer in their business. Although in my opinion, the lack of technology and materialistic pleasure only benefits anyone who decides to call Mexico home.
Expect to have a more positive outlook on life and a newly found sense of gratitude when living in Mexico.
Where To Retire In Mexico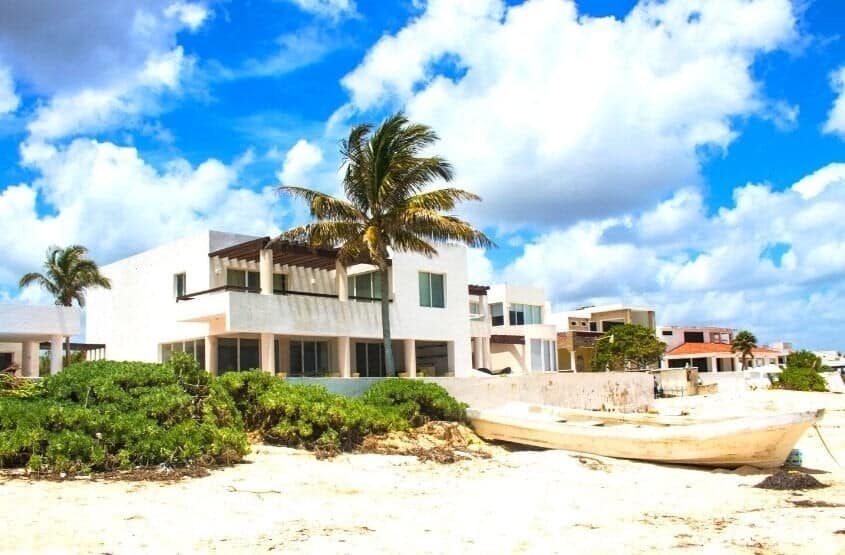 Some of the most sought after retirement destinations in Mexico are Puerto Vallarta (easy-going beach town), Guadalajara (expat's paradise), and more tranquil areas like Oaxaca or Mérida, both of which generally provide a lower cost of living as well compared to the touristy towns.
It really comes down to a few simple questions when deciding where in Mexico is right for you to retire.
What's your budget? (you need to be able to afford your retired life)

Do you prefer a costal area or inner city? (choose between beach towns like Puerto Vallarta and Mazatlan, or maybe a less frequented are like Puebla or Mérida suits you better.)

Can you see yourself living out the rest of you life there? (this is not a consideration to be treated lightly, you need to love where you live, especially as you start to settle down.)

Once you have answered these 3 questions ensuring you are completely honest and practical, only then should you be ready to choose where in Mexico you'd like to retire.
Retiring In Mexico Pros And Cons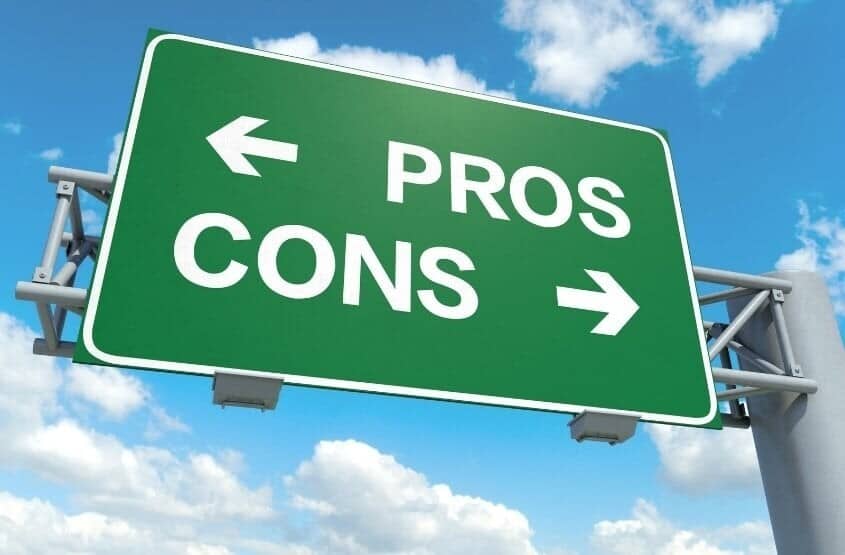 Obviously, Mexico is a fantastic place to retire. With so many people from all around the world deciding to call this great country home for the final parts of their life, this is no coincidence and I'd argue if it's even debatable.
That being said, there are pros and cons that come with living anywhere. Here are a few pros and cons about retiring in Mexico.
PROS:
Quality of life experienced is extremely high
You can still collect your Social Security Benefits
Cost of living is generally very low
Culture and food is absolutely outstanding
Atmosphere is overall relaxed and friendly
Weather is perfect practically year-round
You can always return to the U.S. whenever you want
CONS:
Your family may reside in another country
You may have to give up valuable possessions whether it be property or objects
The tap water isn't drinkable
Some amenities you are accustomed to in your native country may not be as easily available in Mexico
Federal corruption may create some initial level of concern (not that the U.S. doesn't have it's own problems with corruption)
Looking For More Mexico Travel Tips?
Looking For A Specific Category?