I'm sitting here with my sister and we are talking about my most recent trip to Mexico, that's when she asked me if traveling to Mexico is kid friendly as she is considering taking her children. I did quite a bit of research and here's what I discovered.
Mexico is a kid friendly place where your entire family can enjoy a vacation. Mexicans are friendly and warm people, moreover there are many kid friendly places including restaurants, attraction sights, as well as many resorts offering child specific pools, parks, playrooms and even children watching services are available.
Additionally, children are considered a blessing in the Mexican society and are adored and loved dearly. Mexico even has a day on their calendar where they celebrate children, it's usually on the 30th of April. This day is famously known as Día del Niño (Children's Day), where parents show appreciation and gift their children.
Mexico is a welcoming place for all people around the world. However, it's fair to highlight that children over the age of 6 are more likely to enjoy a trip to Mexico than toddlers who are younger. The main reason is the long flights tend to take a toll on the younger toddlers, especially when you are coming from distant lands.
However, I have personally seen many toddlers aboard planes when traveling to Mexico. Not only that, but these youngsters are actually very well-behaved overall.
This should not deter any aspiring parents who would love to visit Mexico with their infants. Mexico is friendly and infant children are just as much welcomed as the adults. The rich culture in Mexico may also interest the older children who are more aware of their surroundings.
How To Visit Mexico With Your Children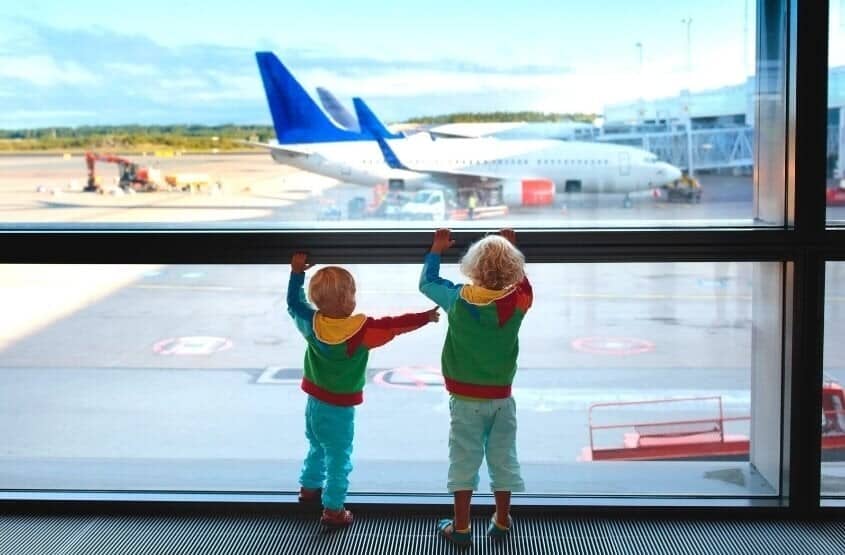 Planning a trip to Mexico is one thing, but planning a trip to Mexico with your children is a whole other ballgame. Not only do you need to consider your personal needs and wants, but obviously you need to take into consideration your child's necessities first and foremost.
So that leads into the next question. . .
What Do Your Children Need To Travel To Mexico
In order to travel to Mexico with your children, there are a few specific things they will need before crossing the border.
Here's what is required of your children to travel into Mexico:
Valid Passport Book (traveling via air) or Card (traveling via land or sea)
Entry Permit  (Forma Migratoria Multiple or FMM) You'll receive this form on your flight to Mexico or print it out in advance here.
NOTE: Mexican law requires any minor under the age of 18 not accompanied by both parents or guardians, must have a notarized letter from the other parent or signed by both parents stating something such as "I acknowledge that my son/daughter is traveling outside the country with [the name of the adult] with my permission."
Additionally, make sure to address the following in the notarized letter for you child/children:
Absent guardian's/parent's name
Child's full name (as stated on birth certificate)
Child's date of birth
Full names of anyone traveling with the child
Child's U.S. passport number
Travel dates and destinations
Name of airline or any other transportation provider
A brief summary of the purpose of your travel plan
Parent/guardian contact information
Source
Along with the notarized letter, make sure to include an original copy of your child's birth certificate, Consular Report of Birth Abroad, adoption decree, or a divorce or custody decree to provide proof of relationship to the absent parent/guardian.
If you plan to visit Mexico with your children, confirm with the Mexican Embassy or the nearest Mexican Consulate as well as your airline provider, whether they have any additional requirements, permutations or restrictions involved when planning a visit to Mexico with your kids. Border officials may require you to produce authorization in cases where there's an absent parent so that you may gain entry into the country.
What To Bring To Mexico For Your Children
Traveling abroad may be difficult for your child, especially if it's their first time ever leaving the comfort of their own home. That's why it's important to make sure you have everything your children will need before your trip.
Here's a list of things I recommend your bring along to ensure your child is safe and comfortable during their stay in Mexico;
These items are a good start to provide the maximum comfort and care for your children while in Mexico, to see more travel essentials, just checkout my Recommended Travel Gear page found on this site.
How To Prepare Your Children For A Trip To Mexico
The ideal way to prepare your children for a trip to Mexico is by simply communicating with them. Explain things such as why children work at such a young age in Mexico, why people beg on the streets, and let them know how truly blessed they are compared to the less fortunate. Also, set a good example by giving something back to the community.
In addition to a good talk with your children, make sure you have everything your child may need when traveling abroad to Mexico. Whether that means you need to bring their favorite blanky or toy, do it. If your child takes medication, don't forget that either.
Eating In Mexico With Your Children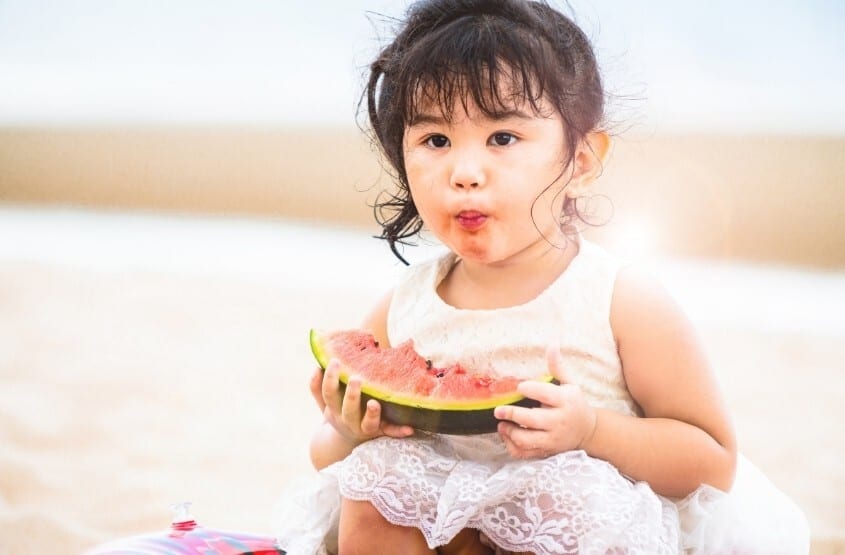 There are so many different choices when it comes to eating in Mexico with your children, and depending where you are, the food is not limited to only Mexican dishes.
Mexico offers a diverse variety of yummy food options for your children. Some common food options are quesadillas, nachos, tacos, and even favorites such as hotdogs, burgers, and of course french fries. Most established restaurants will also offer a kid's menu or section at least.
Mexico has a variety of cuisines that represent its diverse culture and heritage. Some children may lack the vigor and excitement to try some of these robust Mexican flavors, when compared to their older siblings and parents who may find their new favorite meal. However, children are set to enjoy the familiar international fare that is made available in many restaurants.
Most restaurants are accustomed to kids and they may avail items such as an extra plate that accommodates dish-sharing or are willing to prepare kid friendly meals upon request. Most eateries also provide safe areas where children can play and have fun.
Where To Travel With Your Children To Mexico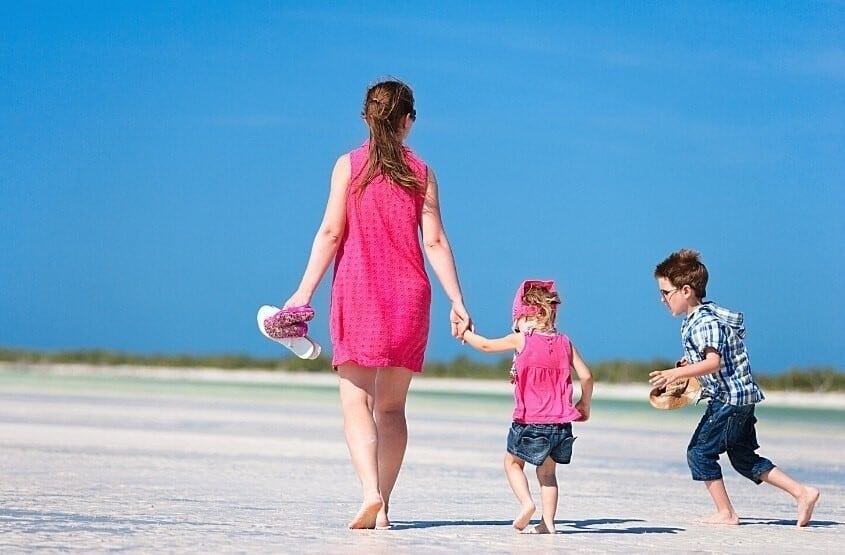 Mexico is family oriented and some of the motels and resting places are designed to accommodate tourists who travel with kids. The resting places may range from anything along the beachside to cabins that provide a sense of adventure.
There are also many beach hotels and resorts that are family oriented and offer a handful of kid's activities and accommodations. These family living spaces are usually fitted with kitchens and extra rooms to accommodate you and your kids. Most of the living spaces include wi-fi access and TVs with children friendly channels.
Mexico has many amazing destinations you and your children will absolutely love, many of which are extremely kid friendly and fun for all ages. Below are some of the best regions for you and your kids.
Central Pacific Coast (Mazatlan, Manzanillo, Puerto Vallarta, Zihuatanejo)
Your kids can get to enjoy the wonderful ocean and lagoons on the Pacific coast. You can decide to settle and take your children to Puerto Vallarta or Zihuatanejo which are amazing places to enjoy with your children.
There is so much to see and do around the Central Pacific Coast, plus you don't even need to spend a lot of money to enjoy this area of Mexico. With all the beaches, artwork, statues, and free events, you can enjoy a fun-packed vacation for very little cost.
Mexico City
Mexico City takes into account the need to keep your children happy by providing amazing world-class aquariums, a first-rate zoo, parks full of kids entertainment activities, and hands-on children's museum.
Mexico City although large, is packed full of culture and activities that are sure to keep you and your children occupied and more than happy.
Yucatan Peninsula (Cancun, Mérida)
The Yucatan Peninsula is absolutely amazing, especially for your kids. Enjoy perfectly clear water in Cancun, excellent for activities like swimming, snorkeling, fishing, and an overall thrilling experience for anyone looking for the ultimate Mexican vacation.
Even the hotels have attractions that range from baby swimming pools to jungle zip lines which are fun activities for your kids. Or enjoy exploring ancient Maya ruins and refreshing cenotes which are perfect for kids.
Want more of a relaxed vibe full of rich mayan and colonial heritage? Then visit one of the safest cities in Mexico-Mérida. Hosting beautiful cathedrals and ancient Mayan temples, Mérida is sure to keep anyone intrigued while at the same time offering you and your family one of the safest experiences available in Mexico.
Getting Around Mexico With Your Children
Getting around Mexico is actually pretty easy, you can walk, take a bus, or enjoy private transportation options such as a shuttle or even an Uber. Overall, traveling in Mexico with your children is simple and generally stress-free due to the convenience and multitude of transportation options.
Depending where you are in Mexico, walking is usually a very safe and effective form of transportation. Explore the whole city on foot for the best experience, just make sure you and your kids have comfortable walking shoes, proper clothing, and of course a drink and some snacks if you don't plan on visiting the local eateries around town.
If you decide to rely on public transport, there are many options available for you including the local bus system, cabs, and private shuttles. If you decide to take the local busses, this will save you time and money, as the busses will take you anywhere you need to go within the city for only a few pesos.
Taxis will provide a more private experience as apposed to a bus, but expect to pay more as well. A private shuttle is obviously the most secluded option, but expect to pay a premium price when using this luxury transportation service.
If you have toddlers, you may want to consider investing in these deluxe shuttles which provide adequate space and air-conditioning where the toddlers can rest comfortably. If you decide to hire a private car, most rental car providers offer safety features such as a child safety seat as well.
Is Mexico Safe For Your Children
Obviously one of the main concerns for parents is the safety factor in Mexico. We've all heard the horror stories in the media which may make you question; is Mexico a safe place to take your children?
Mexico is a safe place overall for your children, local authorities extend their services especially in tourist destinations. In fact, Mexico ranks safer than the U.S. in almost every crime rate category including; drug use, rape, gun crimes, and overall total crimes, with the U.S. doubling the amount of overall crime vs Mexico.
However, your child is prone to be affected by the extreme conditions experienced in Mexico such as heat and sun which may subject them to extreme sun burns. Heat and sunlight can be extremely harmful, especially to young skin. Ensure your children are protected under the intense rays of the Mexican sun.
Make sure your children are adequately protected by applying sunscreen with a high protection factor, as well as wearing the proper type of clothing. It's impossible to overestimate the effects of the sun, especially in places like archaeological parks or at the beach.
Even on a cloudy day, UV rays can penetrate the clouds and burn you and your children. Sunscreens and creams like aloe vera gel can be bought from a pharmacy in Mexico if you forgot to pack some.
Kids are also at risk for having disrupted sleep patterns due to change of environment and attitude. As well, don't allow your kids to drink the tap water in Mexico, even the locals don't dare drink it.
If your child is suffering from diarrhea, ensure you help them by replacing some of the lost fluids. My favorite way to combat dehydration in Mexico is by purchasing an electrolyte drink called Suero Oral. It can be found at any gas station or store and is available in a variety of fruity flavors.
In case of uncertainty, make a point to visit a doctor to avoid exacerbating the issue. Travel insurance will come in handy in such serious cases that may help you cater for private medical care.
If you are on the fence about purchasing travel insurance or if you'd like some more general information about the matter, checkout my blog: Mexico Travel Insurance: Is It Worth It?
In terms of overall safety, Mexico is friendly and safe for tourists including your children and the country experiences an influx of tourists yearly.
From what I have gathered, and more so from what I have personally seen, Mexico is an excellent destination for both you and your children. There's an unlimited amount of activities, plus so many things to do and see.
So what are you waiting for? Get out there and enjoy some family fun!

Looking For More Mexico Travel Tips?
Looking For A Specific Destination?