Many of my close colleagues and friends have asked me what is the best currency to use in Mexico, after many years of traveling to Mexico, I've come to a simple conclusion.
The Mexican peso is undoubtably the best currency to use while in Mexico. Not only is the peso Mexico's national currency, but due to constant conversion rate fluctuations, it's the most accurate way to optimize your spending potential.
If you are currently planning a trip to Mexico, one of the most important steps you will need to take is to make sure that you have the correct type of currency to use while you are visiting Mexico. It is extremely important that you have your finances planned before departing, otherwise you risk not having the proper currency to maximize your spending while in Mexico.
At the same time, being unfamiliar with the conversion rate between your native currency and the national currency of Mexico may also lead to you drastically overpaying for things. 
The national currency in Mexico is the peso, not to be confused with the peso that can be found in various other countries throughout the Americas, Philippines, and some parts of Europe. Much like many other forms of currency throughout the world, the Mexican peso appears as both coins and banknotes.
Major tourist hot spots may accept foreign currencies, such as the U.S. dollar or the euro however, the vast majority of local businesses in Mexico will only accept payment in the form of Mexican pesos. While you technically have the option to use other currencies while you are in Mexico, it is best to ensure that you have more than enough money in pesos to cover your general expenses such as food and tips, tours, and souvenir shopping.
The U.S. to MXN conversion rate generally never fluctuates more than 5-10 pesos up or down, with the average rate fluctuating between 14.69 MXN-24.20 MXN from 2015 to 2020.
If you find yourself running out of cash in the middle of your trip, you can use your foreign bank card at an ATM to withdraw money. In order to protect yourself from fraud, be sure to only use your card at secure ATM locations, such as at a bank branch. However, due to the charges that result from withdrawing money from an ATM, you can easily rack up a mountain of extra expenses if you aren't careful. To avoid this, try to take out most of the cash that you will need in as few transactions as possible. 
In areas along Mexico's borders, as well as popular tourist locations, there may be opportunities for you to use your native currency. However, when you are traveling to more remote areas of Mexico, or when you are shopping with smaller businesses, you will most likely have no choice but to use pesos. These vendors either will not accept foreign currencies, or may not be aware of the correct conversion rates. Because of this, you may find yourself being drastically overcharged for things. 
In order to protect yourself from such a situation, it is best to convert all the money that you will need before you embark on your trip.
How To Convert Your Currency To Pesos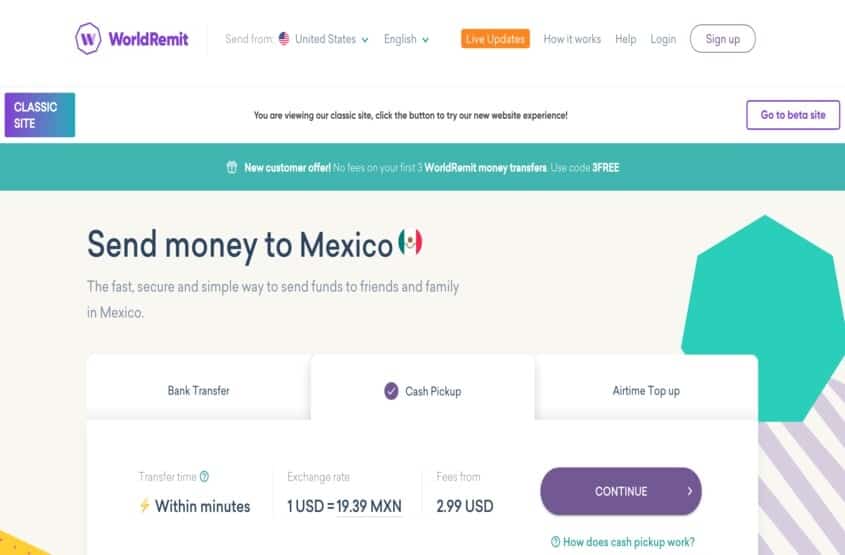 There are a variety of ways to convert your native currency to Mexican pesos such as; visiting your local bank or credit union before your trip, at an airport conversion station, in Mexico at a bank or ATM, or by using a money transfer service like WorldRemit.com.
The most common method is to do so at an international airport or a bank, although this is very doable, I advise against it. Unless you want to receive the worst conversion rate and pay the highest fees, I would only use the airport conversion booth if it is an absolute emergency situation.
Converting your money at a local bank or credit union before you depart to Mexico isn't a terrible plan, but again, you risk paying higher fees and receiving a worse rate as apposed to sending yourself the money.
That being said, if you have time before your trip, it may be worth paying your local bank a visit and seeing what they offer in terms on converting your cash to pesos, also see what kind of fees they will charge. Then you can take that information and compare it with the conversion rate and fees using your money transfer service of choice, and see which is the better option.
The easiest way that I have found to convert my money into Mexican pesos is by using a money transfer service such as WorldRemit.com. It's extremely simple, and in my opinion, one of the most secure options available for converting your money.
To see exactly how I use money transfer services to send myself converted pesos to Mexico, just checkout this article; Best Ways To Send Money To Mexico: A Complete Guide. I'm telling you, it's the easiest thing you will ever have to do.
I truly believe this is the best option for receiving and converting your money into pesos. Not to mention it's just as quick as an ATM, and the fees are usually cheaper (around $2.99 per pickup).
Benefits Of Using Pesos In Mexico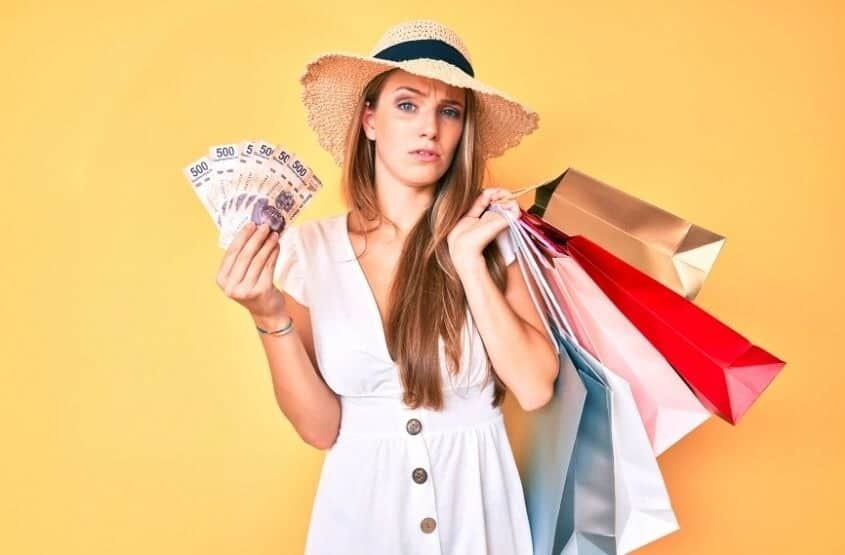 There are many benefits to using pesos over any other type of currency while visiting Mexico. Here are some pros of using pesos in order to optimize your spending while in Mexico:
Everything in Mexico is priced in pesos (MXN), using pesos guarantees you pay only what is expected, and not a cent more.
Most vendors and shops prefer pesos over any other currency. Use anything besides pesos and merchants will have to convert their earnings.
Using pesos to purchase things is much easier on both you and the retailer, there is no converting required, but rather basic counting skills are put to use.
When you are spending in pesos rather than your own native currency, it is easier to keep track of how much you are spending on a daily basis.
Just imagine is someone came to your country and tried giving you a currency that wasn't your country's native form of cash, you would be a bit hesitant to take it if you were even able to, right?
That's how we should think when purchasing things in Mexico.
Can I Still Use My Credit and Debit Card In Mexico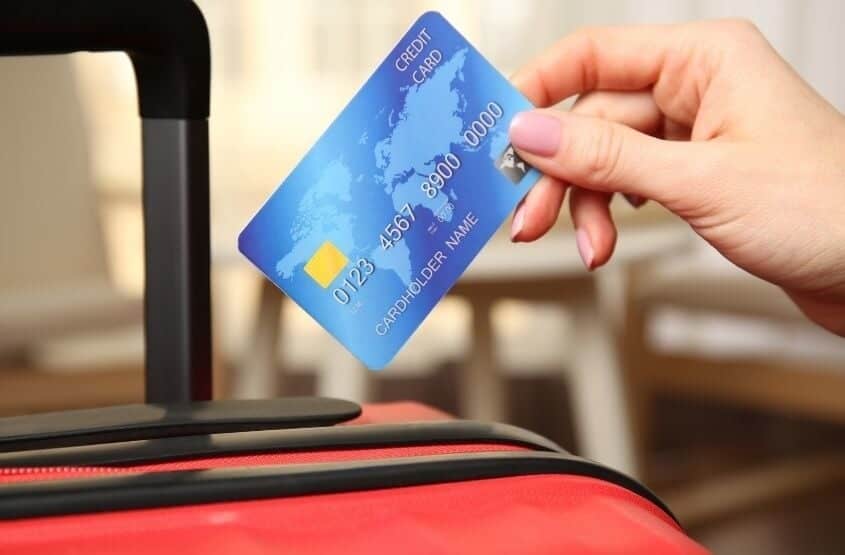 You can still use your bank cards at most larger tourist destinations, including restaurants, hotels, and for excursions. However, certain card companies will charge you more for foreign transactions, and most smaller vendors will only accept cash. 
Your bank card will not stop working just because you travelled outside of your native country. However, before you go anywhere, be sure to contact your bank to let them know where you will be going, as well as how long you plan to stay. That way, if you do end up using your card, there will be no holds placed on your account due to suspicious activity.
Whenever you use your card abroad, chances are that your bank will also charge you an additional foreign transaction fee. Not all card carriers are equal, and some will charge more than others. Many cards nowadays do not charge foreign transaction fees, so make sure to double check with your bank before leaving on your trip.
The majority of places in Mexico that accept bank cards will take most of the larger credit card issuers out there. Generally, if you have a Visa, Mastercard, Citibank, or American Express bank card, it will likely be accepted at a majority of places. 
Reach out to your card provider in order to find out what foreign transaction fees can be applied to your card. If you are worried about paying large amounts of fees, then you may want to consider finding a different way to finance your trip. While travel credit cards may seem like a good option, these only really benefit those who travel a lot and are loyal to certain airlines and hotel chains.
There are also a variety of prepaid cards that you can load up specifically for travel abroad. They are also much safer than cash, as they can be cancelled in the case of loss or theft. However, they usually come with both an application fee and monthly charges, plus most will charge you a transaction fee when paying for something in a foreign currency.
Mexico has been using chip readers for the majority of card transactions for some time, and some places may not accept magnetic strips. Make sure that no matter what card you choose to use, it has both a chip and a magnetic strip just in case. Ensure you know exactly what your pin is, as a series of incorrect pin attempts may lock you out of your account.
Additional Currency Tips and Tricks For Your Trip To Mexico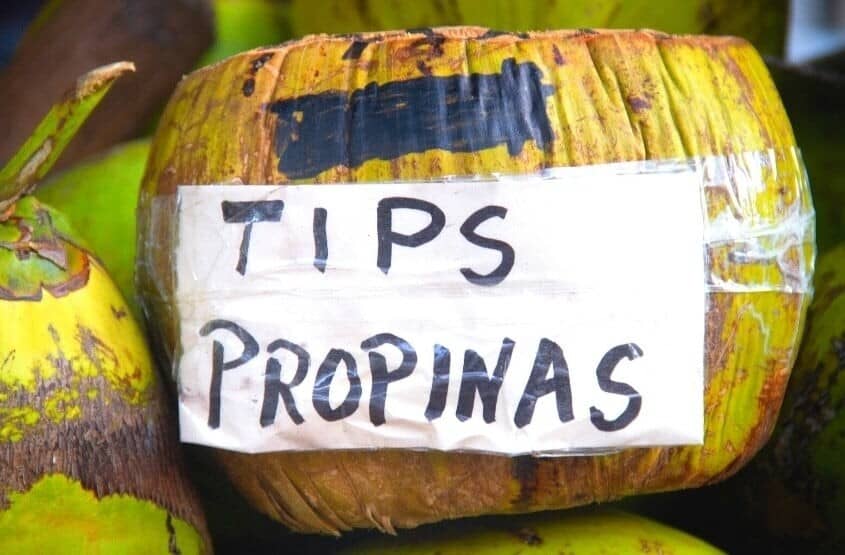 Bring an extra credit/debit card with you in case of emergency. That way, you will still have a way to pay for things even if your card is lost, stolen, or has a hold placed on it by the bank. 
Make sure you know who to contact if something happens to your card, or in case you find yourself without the funds to take care of yourself in an unfamiliar area. Tell a small group of trusted individuals where you are so that they will be able to send you money in the case of an emergency. 
Always keep your card in a safe place (like a hidden travel wallet) , and don't let anyone walk away with it.
Even if you plan on using your bank card for most transactions, be sure to have some cash on hand anyway, just in case a vendor does not accept cards. 
Never use dynamic currency conversion. This service allows you to perform transactions in your native currency instead of the currency of the area that you are visiting. While this may seem very helpful, as it can give you a better idea of how much of your money you are actually spending, it usually comes with high conversion rates. It would be cheaper for you to just convert your cash to pesos and pay the fees in order to avoid these fees.
As long as you use pesos while in Mexico, you will be in the best position to maximize your money potential, and enjoy an overall simpler spending experience.
Looking For A Specific Destination?