Should I Go To Mexico For Dental Implants
With an average cost of $3000.00 to $4500.00 for a single tooth implant in the U.S. Many Americans are looking for a cheaper alternative in places such as Mexico.
Sponsored
Thousands of people are traveling to Mexico for dental implants, with an average cost of only $950.00 to $2000.00 for a single tooth implant, you can save up to 75% on your dental implants compared to the U.S. Dentists in Mexico not only provide personalized and attentive service, but rely heavily on a good reputation to keep business flowing their way. Most reputable dentists in Mexico will provide free corrective treatment for any problems that may occur within 1 year. Also, accommodation options are available and may include a reduced hotel rate, or in some cases, a free stay.
With the popularity of traveling abroad for dental work increasing rapidly, many people are looking at alternatives for dental care in Mexico. Many dentist working in Mexico have received training at Western Universities, and have accreditations with the American Dental Association.
Any reputable clinic in Mexico will use the same sterilization techniques as we do here in the U.S. As well, many of the dentist are apart of ISO (International Organization for Standardization) or the JCI (Joint Commission International).
Some benefits of traveling to Mexico for your dental implants include saving money, clinics work around your schedule, and you get a little Mexico vacation out of it.
Sponsored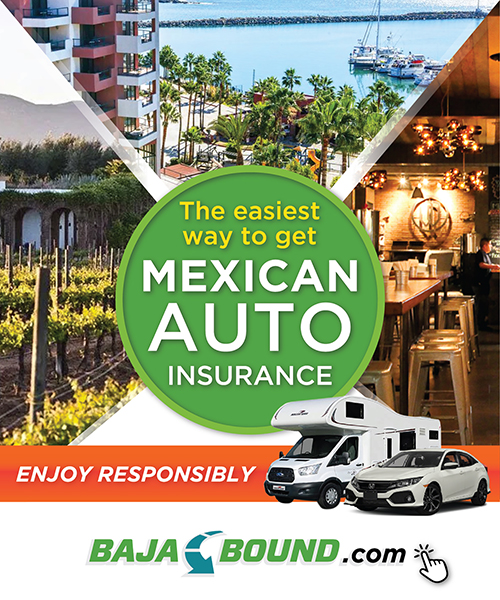 How Much Are Dental Implants In Mexico
Dental implants are very expensive in the U.S. But how expensive are they in Mexico?
Treatment

Type

Mexico Average Cost US$

U.S. Average Cost US$

Dental Implant (Per Tooth)

$750 – $2000

$3000 – $4500

All-On-4 (Cost Per Arch)

$8000 – $10,000

$15,000 – $30,000

All-on-6 (Cost Per Jaw)

$12,000 – $23,000

$24,000 – $31,000

Dental Consultation

$20 – $75

$50 – $200
Prices vary drastically depending on materials used, as well as which location your procedure is performed.
Depending on where you go for your procedure in Mexico, and what materials you choose for your implants, you can potentially save up to 75% on your implant cost. As well, many dentist offices will offer a free hotel stay, or at the very least give you a deal when you get your treatment with them.
Why Are Dental Implants Cheaper In Mexico
If you are weary of how inexpensive dental implants are in Mexico, there's a good reason why they are able to offer such a discount.
First off, the cost of labor is much cheaper due to the cost of living in Mexico being substantially cheaper than in the U.S. Moreover, schooling is less expensive in Mexico and insurance cost for the dental office is lower.
All these factors attribute to a lower cost for your dental needs. Also, if the dentist in Mexico charged the same amount as the U.S. they would lose most of their business. People from all around the world, not just the U.S. are traveling to Mexico daily for some type of dental work.
Is It Safe To Get Dental Implants In Mexico
Traveling abroad for something critical like dental implants can be nerve racking, but doing a little research to find a reputable dentist in Mexico will ensure your safety.
There are many highly educated and reputable English speaking dentist in Mexico who offer state of the art technology, brand name materials, and stay up to date with the most current industry standards.
Ensuring whichever dentist you choose is accredited and has a good reputation is an important factor when considering the safety of getting dental implants in Mexico. Using a site such DentalDepartures.com; who perform background checks on dentist as well as gathering testimonial data from patients, will help you be sure you are choosing the right dentist for your implant.
Just know, you are not alone in the quest to find an affordable option for dental implants, and many people just like you are putting their trust into dentist in Mexico.
What Do I Need To Get Dental Implants In Mexico
You may be thinking how much of a hassle it must be to get dental implants in Mexico, but it's actually quite simple.
In order to take advantage of getting dental implants in Mexico, you will need a valid passport. Additionally, you may be required to have x-rays taken locally so you can send them to your dentist in Mexico prior to your first appointment.
Remember, you will also need to find a place to stay for the duration of your treatment. Make sure you ask your dentist in Mexico if they offer any hotel discounts or accommodations when you schedule your treatment with them.
How Long Does It Take To Get Dental Implants In Mexico
So, how long does it generally take from start to finish to get dental implants in Mexico?
Generally, only two appointments scheduled 3 – 6 months apart will need to be made in order to get your dental implants all set. Your implant will be placed during your first appointment, followed by a 3 – 6 month healing period. After healing is complete, your second appointment consists of attaching your abutment to the post, and finally your permanent teeth will be attached and adjusted.
First Appointment– Your first appointment will consist of X-rays and CT scans of your jaw to assess your bone and anything else you may be hiding in there. Next, you will have an impression of your mouth done to ensure an exact fit for your implant and crown. Your teeth will be extracted, and then your implants placed, so you are ready for appointment number two.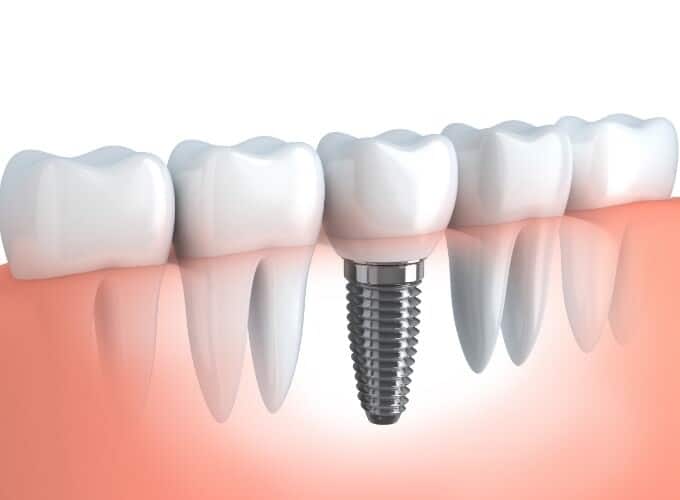 Second Appointment– After your jaw has healed (3 to 6 months), and your bone and implants are fused together (osseointegration) creating a solid base for your crown, you will head back to your dentist for a second appointment. In your second appointment, your abutment and crown are finally placed.
In general, patients will schedule their second appointment at the 3 month mark, but the healing time will vary depending upon the time it takes for your jaw bone and implants to fuse together.
Mexico Dental Implant Overview
With many Americans and Canadians traveling to Mexico for dental implants, as well as any other dental needs, it's becoming a very common and trustworthy practice known as dental tourism. It's also a great option to save A LOT of money, with very minimal risk. Plus you get to enjoy a trip to Mexico all at the same time.
Ultimately, you need to decide where in Mexico you feel comfortable traveling to, as well which city has a reputable dentist available to perform your desired implant procedure. I recommend using a reputable dentist referring agency such as DentalDepartures.com to find a good dentist who offers everything you need.
Here is a list of TOP rated dental centers in Mexico who have a great reputation on DentalDepartures.com and good reviews on Google.com:
Dental Center

Location

Smile Builders
SmileBuilders.net

Tijuana, Baja California, Mexico

Supreme Dental Clinic
SupremeDentalMX.com

Los Algodones, Baja California, Mexico

Smile MakeOver Playa


DentistInPlayaDelCarmen.com

Playa del Carmen, Quintana Roo, Mexico

Insurance Dental


DentistInAlgodonesMexico.com

Los Algodones, Baja California, Mexico



A&R Dental Care – Periodontist, Implants & General Dentistry
AandRDentalCare.com

Tecate, Baja California, Mexico



This list is provided for informational purposes only. These are some of the TOP rated dental centers on Google.com and DentalDepartures.com who perform implants in Mexico