Baja California's peak tourist season runs from December to April when temperatures are hot (but manageable) and the ocean is ideal for swimming. But the weather isn't the only thing that should go into choosing when to travel! There's also crowd size, pricing, and your itinerary to consider. 
The last thing you want is to return home from Baja with major FOMO. This guide to the best time to visit Baja California will guide you through the state's best annual events and festivals, so you won't have to miss a thing. 
Table of Contents
Baja's Best Festivals and Events By Month
January
Puerto San Carlos Gray Whale Festival (February 3rd-5th)
To celebrate the return of these gentle giants to Magdalena Bay, Puerto San Carlos joins a handful of other ports to put on an ecotourism festival. In addition to educational programming surrounding conservation, cultural activities, fireworks, and dancing, you can also take advantage of the rare opportunity to see this endangered species up close. Several certified providers will be in the area to help you locate Gray whales, who may even come right up to the boat. Talk about a one-in-a-lifetime photo op! 
February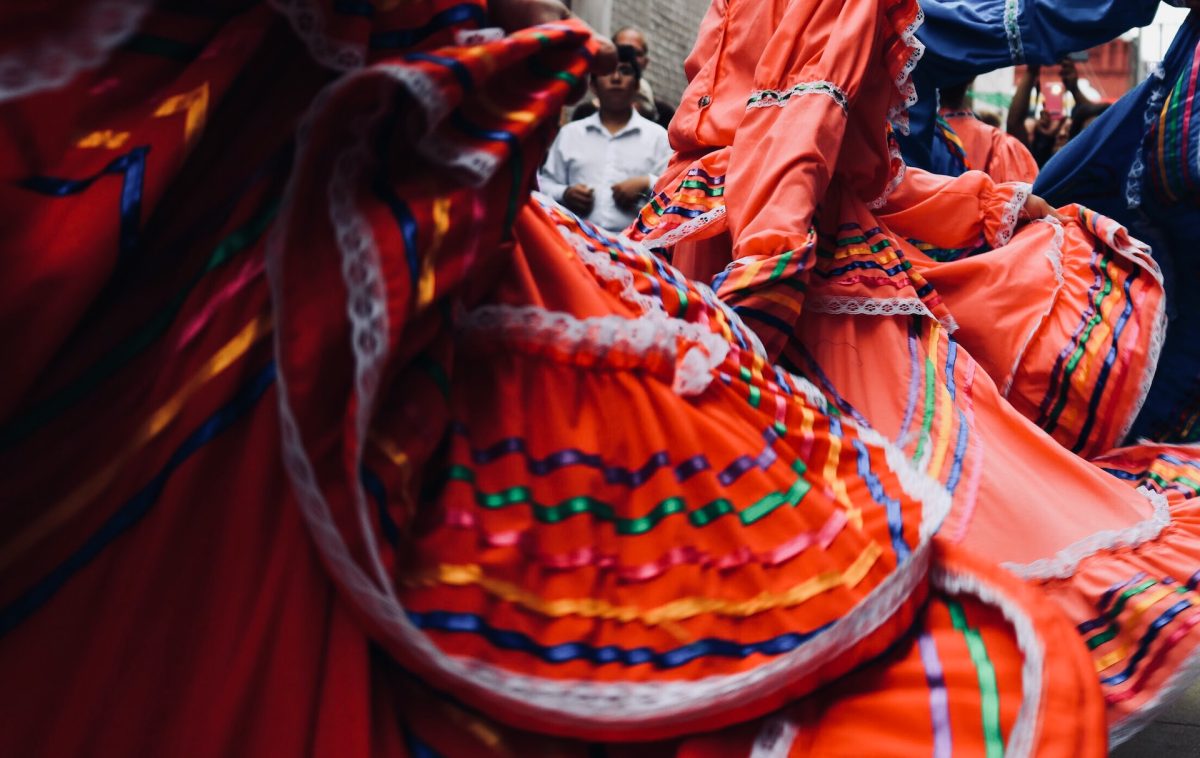 Carnival de Ensenada (February 11th-16th)
If you want a good show, you can't miss Carnival. This tradition, dating back over a hundred years, is a six-day party with 3 grande parades! During the parades, you'll find thousands of people doing street choreography in dazzling costumes and multicolor dresses on musical floats. But the celebration doesn't end there! There will also be concerts, fireworks, pyrotechnic shows, and more. 
Todos Santos Art Festival (February 15th-28th)
Art lovers should not miss this up-and-coming town's premier festival. With an artsy vibe everywhere you turn, you couldn't find a better host town for a major festival. In addition to several musical and folk dance performances, the week's itinerary will be jam-packed with pop-up galleries showcasing the finest local sculptures, paintings, and mixed-media work, plus international pieces from central and South America. This is also a great choice for shopaholics, who will find one-of-a-kind jewelry, textiles, leathercrafts, fashion, and prints to bring home. 
March 
Todos Santos Film Festival (2024 dates TBD)
Todos Santos is at it again with an international film festival hosted every March and November. This is the only film festival in Baja and showcased works have a huge focus on Latin American culture and themes, with Mexican artists at the heart of it all. Throughout the festival, you'll be able to catch screenings of indie flicks, animations, documentaries, and short films across all genres (and yes, some will be shown in English/with English subtitles). 
April
Baja Winter Wondergrass Festival (April 18th-20th)
Want to go to something a little more exclusive? The Baja Winter Wondergrass Festival is a small-scale music festival with a bohemian vibe and a focus on holistic wellness. In addition to intimate concerts with popular indie artists, you'll have access to luxurious, Tulum-inspired beachfront lounge areas to kick back and unwind. The festival itinerary is set up so you'll have plenty of free time to explore the Sea of Cortez's marine activities, hike the nearby Cardon Cacti Forest, or head to the local hot springs. There are also daily beach cleanups if you want to give back. Don't forget to make time for the farewell brunch party at the end of the weekend! 
May
May in Baja surprisingly doesn't have any events or festivals of note. That said, it is the perfect time to take a road trip through the Baja Peninsula. Be sure to check out our articles on Mexico – by car, Baja – safety, and Mexico – car insurance to plan your own perfect road-trip event. 
June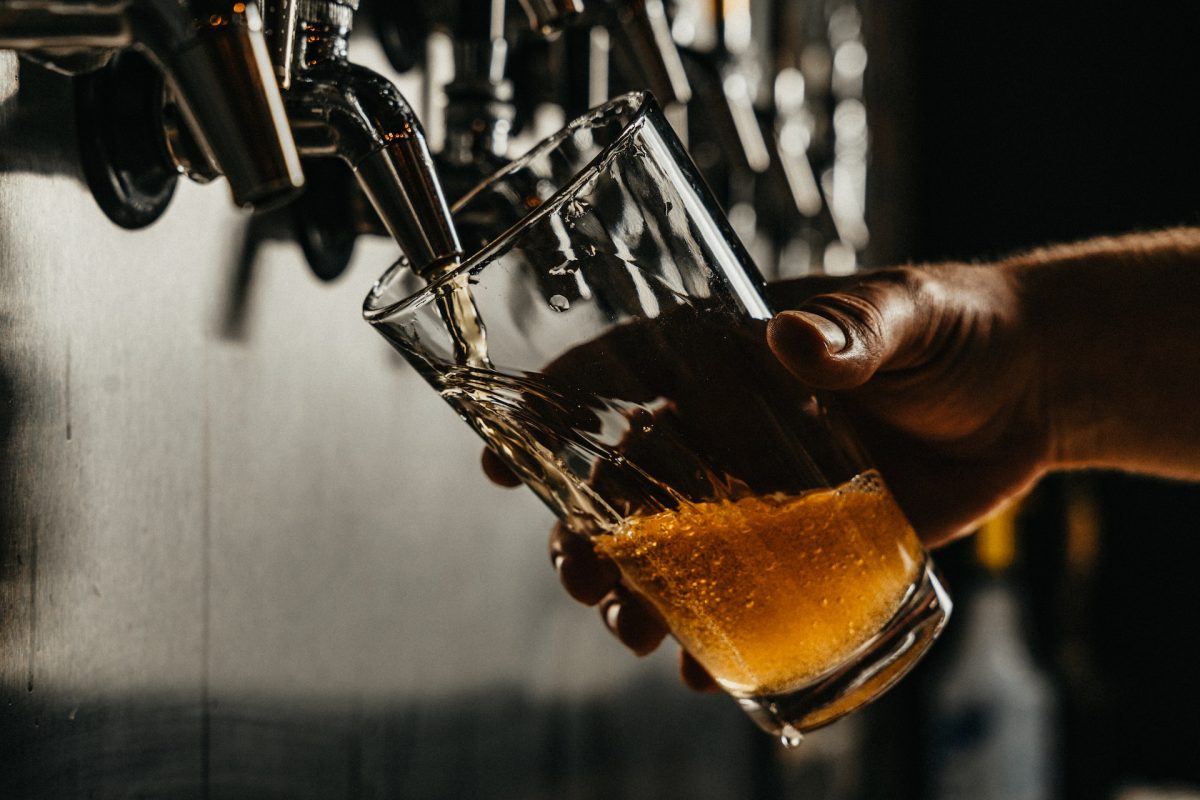 Tijuana International Beer Festival (June 22nd)
Tijuana is particularly well known for its craft beer scene, and this event is ready to show you why. Not only will you be able to taste your way through the best Baja brewer's draught lists, but San Diego award-winners will also make their way across the border, so you can try some of their best beers too!
July
CLB Seafood Festival Ensenada (July 14th-15th)
Are you a seafood lover? An annual staple of the Ensenada culinary experience, this festival is always held at one of the local, ocean front hotels (this year at Hotel Coral Y Marina) with all the ocean-to-table dining experiences you could imagine: abalone, urchin, and bluefin tuna…oh my! 
August
Fiestas de la Vendimia (July 29th-August 20th)
Celebrate the annual grape harvest just outside of Ensenada with this multi-faceted festival. Not only will you attend some local wine tastings (some from brand new wine labels!), but you can also have dinner hosted by a guest chef at the oceanside "MarineTables", judge a massive paella contest, and attend a workshop on conservation efforts in winemaking. 
Baja Beach Fest (August 11th-13th)
Come feel the beat at Baja Beach Fest. Three days of Reggae and Latin music concerts on Rosarito Beach promises laid-back summer vibes and good times. This is one of the region's trendier festivals, with afterparty raves, a pop-up salon, a rollerskating rink, a VIP beach club with bottle service, a giant ferris wheel, and tons of instagrammable moments. Want to see more of what's in store for you at Baja Beach Fest? Watch After Movie and get hyped! 
September
Fiestas del Sol in Mexicali (September 29th-Ocotber 15th)
Looking for a hot music festival where you can pump up the jam? Fiestas del Sol in Mexicali is Baja's biggest party of the year, with back-to-back pop, rock, and hip-hop concerts for 2 weeks straight. There are lots of other fun things to do like grabbing some grub from the region's best food trucks and playing carnival games in the streets, but the big stage is the main attraction at this event. 
October
Valle Food and Wine Fest (October 22nd-23rd)
If you consider yourself a foodie, this is an event you won't want to miss. In a stunning desert vineyard setting, with twinkly lights and music strumming in the background, this two-day festival is a dream. With celebrity top chefs participating alongside Mexico's top winemakers, this is sure to be the gastronomic experience of a lifetime. General admission includes dancing, concerts, tastings, and meet-and-greets but various VIP experiences can be added on, including a private food crawl across Baja with famous foodies. 
November
Dia de los Muertos (October 31st-November 2nd)
Technically, Dia de los Muertos celebrations span over three days, including Halloween, All Saints Day, and All Souls Day. Known in English as the "Day of the Dead", you'll find this holiday is celebrated all throughout the region, although not in massive festivals as in other Mexican States. The cities of Tijuana, Los Cabos, La Paz, and Todos Santos are considered the best choices if you'd like to join in the festivities.  
GastroVino Wine and Food Festival (November 10th-13th)
If the Valle Food and Wine Fest piqued your interest but an October holiday just won't work for you, the GastroVino Wine and Food Festival is just the thing you need. This brilliant showcase of regional cuisine and premier Mexican winemakers is sure to tickle your tastebuds. The whole event has a Greek god theme, so don't be surprised if you see a few people in costume. On the docket? Fine pairing dinners, blind tastings, and lively afterparties. 
Baja 1000 (November 13th-18th)
Ready to get fast and furious? Starting in La Paz with a finish line in Ensenada, this off-road motorsport race is considered one of the most challenging in the entire world. Thousands of fans are expected to turn up to cheer on the racers, and the thrum of the crowd is said to be unlike any other. Tons of famous racecar drivers make the trek down to Baja to give this challenge a go, so this might be a chance to get up close to your favorite sports celeb. 
December
December in Baja is fairly low-key without any big festivals or events (at least not annually occurring ones) on the calendar.  Want some recommendations on how to spend your winter holiday? Check out our list of the top things to do in Baja California. 
Best Time to Visit Baja California FAQ
What season has the best weather in Baja California?
If you're traveling to Baja for sand and sunshine, you'll want to plan your holiday around the weather. Year-round, this is a fairly dry desert climate which can come with overwhelming heat. For the best balance of reasonable warmth, clear skies, and refreshing water temperatures, target the end of November to April.
When is hurricane season in Baja California?
Hurricane season runs from the middle of May to the beginning of November. Now, the Baja region very rarely experiences full-blown hurricanes, and tropical storms are the most common occurrence, but being aware of this stormy period is necessary in order to make an informed decision about when to travel and what precautions to take. 
When is the most popular time to visit Baja?
Baja's peak tourism season runs from December to April. This time is popular for a reason based on its moderate temperatures and lack of rain to disrupt your itinerary, but that does come at a cost. These will also be the Baja region's most expensive and crowded, so if you're someone who prefers beyond-the-beaten path travel, or you're working with a limited budget, it might be worth exploring during another season.
When is the cheapest time to visit Baja?
Springtime brings a significant reduction in rates (and crowds) and summer is the most budget-friendly. This a reminder that these times are lower in cost because the temperatures can be stiflingly hot and there's a slight uptick in rainfall, but you will be able to take advantage of a more secluded atmosphere and (hopefully) amazing deals. 
So…When is the best time to visit Baja California? 
We hate to say it, but the peak tourist season of December to April is truly the best time to visit. You may have to fork out a little extra cash, but you'll have great temperatures, calm waters for undersea activities, and little rain to contend with when planning your onshore excursions. Not to mention, this is when some of Baja's best festivals and events take place!