A small but mighty fishing community around a third of the way down the Baja Peninsula, San Quintin is a destination with epic landscapes and a rich cultural heritage; not to mention a ton of things to do. 
With mountains, volcanoes, deserts, wetlands, and oceans teeming with life, any amateur naturalist would be thrilled to step foot in this oasis. It also makes a great home base for exploring some of Baja's more remote attractions that are nearby or a quick stop along your preexisting road trip route. 
Need help crafting an action-packed itinerary for your stay? This list of the top things to do in San Quintin has something for everyone; from outdoor enthusiasts to bonafide foodies. 
Table of Contents
Best San Quintin Things to Do
Around Town
San Quintin may not have a super large downtown core, but there's still plenty to do when roaming around town. From must-eat food to historical institutions, here are a few places you should keep an eye out for when walking around: 
San Quintin Oyster Farms
In addition to San Quintin's natural marine habitats, this town is home to plenty of aquaculture farms dappled along the shoreline. Seafood lovers shouldn't sleep on the opportunity to visit one and sample fresh oysters straight from the source. With gorgeous views and tasty bites, what more could you ask for? 
San Quintin Botanical Gardens
For a quiet afternoon activity, consider a stroll through the Jardín Botánico. Though small, this sanctuary is home to over 80 local species! You're sure to leave with a new appreciation for desert flowers, scrub plants, cacti, and succulents, plus, you can stop at the cafe for a quick lunch or a java boost before heading on your way.
Visit the Old Mill
The Old Mill is an iconic institution in town, making a stay (or at least a meal) here a right of passage. This historic hotel is one of San Quintin's best, dating back to the 1920s. It's nestled on the water's edge and has plenty of outdoor lounge spaces for dining, reading, or soaking in the sunsets. Oh, and the restaurant is known for making use of exciting local ingredients, including a plethora of exotic fruits. Yum!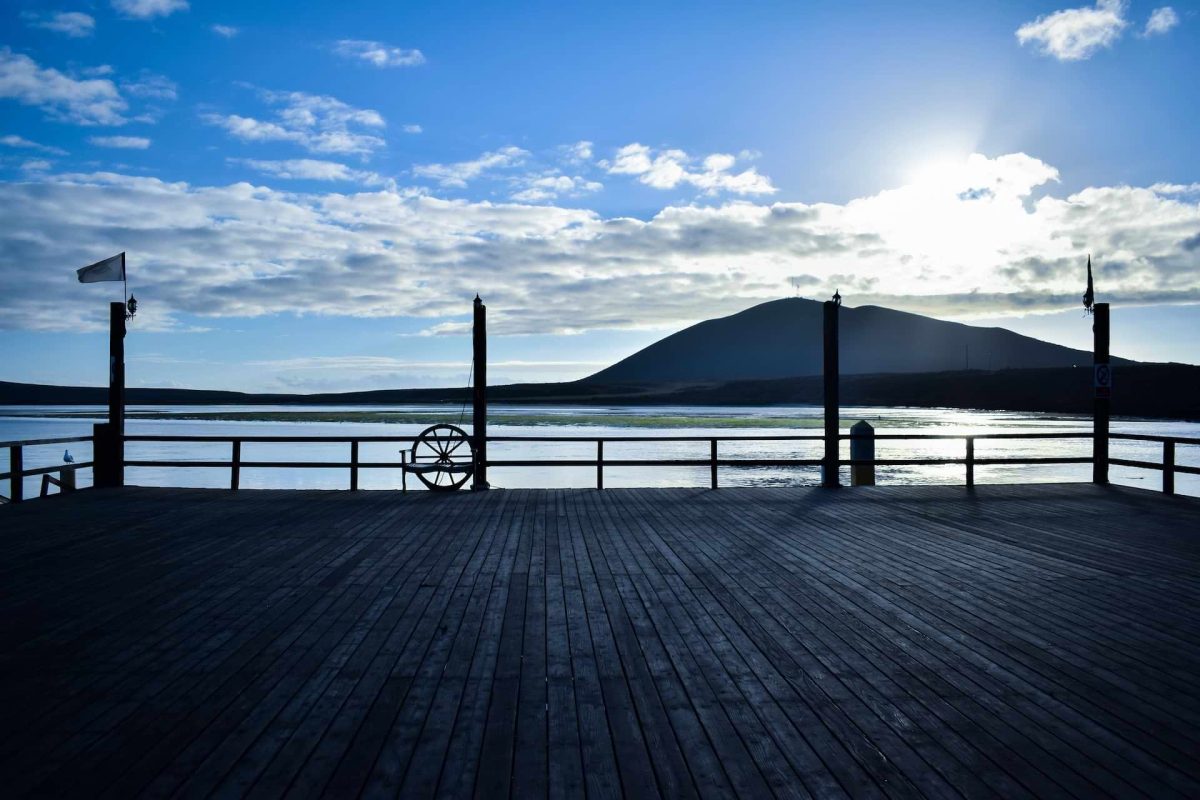 Sample Local Berries
San Quintin is known for its berry production; namely big, juicy strawberries. The vast majority of these berries are shipped off to international grocery stores, but you can usually snag some at the local market, or find them on the menu at local restaurants as part of a signature dessert. 
San Quintin Museum
Small but mighty, the San Quintin Museum is a treasure trove of local history and lore. From vintage fishing gear and ocean fossils to exhibitions on San Quintin's prevalent industries throughout the decades, this is a great pitstop if you want to learn a little something and gain a greater appreciation for your host town. 
In Nature
Want to reconnect with nature? You're in luck, because San Quintin is home to several thriving ecosystems, diverse landscapes, and oodles of opportunities to enjoy some outdoor tourism. Here are a few suggestions to add some "wild" to your itinerary. 
La Chorera Beach Day
San Quintin has a handful of soft, white-sand beaches stretching along its coast, and thanks to a lower density of tourist traffic, they are usually relatively secluded and unspoiled. In other words, perfect for a relaxing day of sunbathing and wading. Any of the town's beaches would make a good choice, but the beach at La Chorera seems to be a fan favorite, with epic views of ancient volcanoes, rocky tide pools to explore, and sweeping sand dunes. 
Birdwatching tour
Did you know that San Quintin draws in thousands of birders each year? Thanks to its diverse natural landscape, you'll find a plethora of rare species occupying the same area. From pelagic species observed by boat to giant herons in the wetlands, an "avian safari" would enchant even the average tourist, let alone enthusiastic birdwatchers. 
Going up the La Chorera Volcano
Looking for a bit of a challenge during your travels? This hike up Chorera's South Volcano only takes about an hour and forty-five minutes to traverse but is certainly not for total beginners. Climbing up its crater ridge and along the course, you'll scramble rocks, drink in views of the area (wetlands, more volcanoes, and sand dunes included), and work up a sweat.
Kayak the San Quintin Wetlands
As a protected habitat the San Quintin wetlands are optimal for wildlife watching and enjoying the great outdoors. With waterways twisting through mangroves from the ocean to the mountainside, this area is home to over 400 species. 
What's the best way to explore the wetlands? We'd recommend heading out in a kayak, but if you can swing chartering a helicopter tour, adding an aerial view to your itinerary is an experience you'll never forget. Long story short, this landscape is equally as incredible from above as below.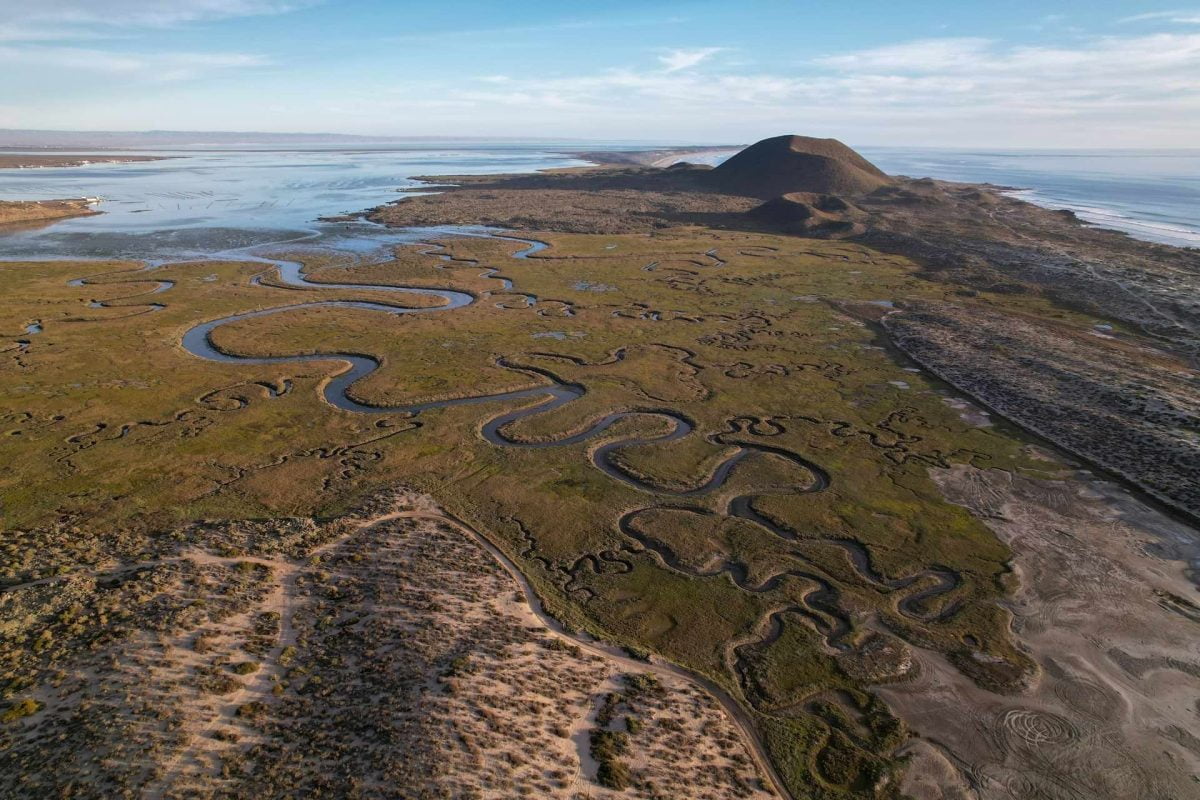 At Sea
Are you a waterbug? Thankfully, San Quintin is a great starting point for those who want to spend a good chunk of their vacation in (or by) the ocean. Try one of these exciting water sports when you want to amp things up a bit. 
Sportfishing Charter
San Quintin's coastline is home to a few famous sportfishing spots, like the 'Tuna Hole" and "Ben's Rock". Whether you're looking for an adrenaline-inducing adventure at sea or some incredible fish to cook up once you return to shore, embarking on a deep-sea fishing charter is a must. K & M Sportfishing is the premier service provider in the area, with some 30+ years of experience backing them, and they're sure to help you make that prize catch. What might you reel in? Bluefin Tuna, Marlin, and yellowfin are just the beginning. 
Surfing
As is the case with most coastal destinations in Baja, San Quintin is a paradise for surfers. Punta Mazo is the most popular surf break in town, but many of the quiet beaches will have waves that are suitable for beginners. If you're new to the sport, partnering with a local surf shop for lessons, or rentals and advice is strongly encouraged. Of course, you'll want to brush up on your ocean safety and pay attention to any rip current/water advisories if going out on your own. 
Dive in search of giant clams
Not only is scuba diving a popular sport and one of the top things to do in Baja, but San Quintin is known as a hotspot for giant clams- so why not combine the two? When hiring a guide from a local dive shop, you can request a dive site and underwater journey with a specific goal. While it's never guaranteed, there are definitely some spots that are more likely to have these massive marvels than others, so don't be shy about sharing your dive goals. 
Nearby Attractions
Now, one of the greatest things about a stay in San Quintin is that it puts you in the middle of the "remote" stretches of Northern Baja, in reach of several of the state's greatest "off-the-beaten-path" attractions. When it comes time to spice things up, grab your keys and drive to one of these incredible spots: 
Punta Mazo Nature Reserve, La Ola
Located by the shore in the southern corner of the Punta Mazo Nature Reserve, La Ola (also known as "the wave") is a sustainably-constructed interpretive station that tourists love. While La Ola is one landmark you may wish to see as you navigate the park, you'll also want to check out the hiking trails and potentially pitch a tent and stay the night by the bay. 
La Lobera
Some 47km from San Quintin, La Lobera is a remarkable geological formation in which seaside cliffs gave way to a crater, which now pools with turquoise waters and marine life. This incredible "secret beach" is home to a sea lion colony and it's an incredible spot for wildlife watching and photography. Please note that this location can be hard to find and is no longer maintained, so going with a guide or tour group is a wise plan. 
As if that's not reason enough to visit, a trip to La Lobera is a two-for-one. While you're there, you can also spot the abandoned Abalone farm up on the cliff. 
Observatory at Picacho del Diablo
Nestled at the highest peak in Sierra de San Pedro Martir National Park (and the entire country), the National Astronomic Observatory is a must-see for tourists with a penchant for space studies. It's not easy to get there, but if you achieve this feat, you'll have the opportunity to use state-of-the-art tech and view stars, comets, constellations, and more. 
Misión Santo Domingo de la Frontera
For a bit of cultural tourism, why not take the 40- minute journey to Misión Santo Domingo de la Frontera? Amongst a mountain backdrop, the clay ruins of this 1798 Jesuitas place of worship. With an entire history to discover and stunning views, you can hardly go wrong with this sightseeing adventure. 
Valley of the Candles
Valley of the Candles, also sometimes referred to as "Cactus Road" sits just south of Ensenada en route to San Quintin, making it the perfect addition to a road trip itinerary. This stretch of desert gets its name from the giant Ciro trees and Cardón cactuses flanking the highway, resembling candelabras with their upward-facing arms. Some are up to 60ft tall! 
Nearby Destinations
While you're at it, why not plan a proper road trip? Whether you use San Quintin as your home base and venture out to one of these nearby cities, or you plan a multi-day adventure hopping from one to the other (with San Quintin as a stop along the way) this is a surefire way to ensure you get the most out of your Baja experience. 
San Felipe
Traveling inland for just shy of five hours, you'll find yourself on another coastline, ideal for a weekend getaway. Maintaining some of that small-town charm that San Quintin travelers adore, San Felipe is another sleepy seaside village. Nicknamed the "Gateway to the Sea of Cortez", this beachfront paradise is the perfect place to lay around in the sand and chow down on fresh seafood. 
Rosarito
A little over four hours north of San Quintin, Rosarito is a top destination for beach bums visiting Northern Baja. Several of its attractions have gained international attention, and it's even been featured in several Hollywood films! Just a few of the top things to do in Rosarito are: 
Horseback riding on the Beach
Visiting the Famous Rosarito Beach Hotel
Hiking El Coronel
Partying at Papas and Beer
Attending Baja Beach Fest 
Ensenada
Just a few short hours from San Quintin, Ensenada is one of the closest tourist hubs.  Certainly more built-up with a larger resort zone, a drive to Ensenada is well worth it. When you arrive, you'll have easy access to tons of incredible restaurants, top attractions, and the Valle de Guadalupe in your backyard. For the inside scoop on the best things to do in Ensenada, check out our article here. 
Special Events 
Especially as Baja's tourism board has been trying to build up excitement about San Quintin as a tourist destination, several annual events have been popping up on the town calendar that draw Californians across the border, Baja locals, and international tourists alike. Here are a few gems that might be worth planning your holiday around: 
Wine and Tomato Festival
An ode to San Quintin's produce production, you've got to check out the annual wine and tomato festival if you're traveling during the month of August. This celebration of the town's biggest export offers plenty of culinary experiences where you can sample tomato-themed dishes and wine pairing, plus live music and entertainment. 
Festival Tierra
If you love the earth and are passionate about sustainability, the Festival Tierra is the celebration of the year. Hosted by San Quintin's botanical gardens, this event had wildlife demonstrations and landscape-focused art workshops. The 2024 date hasn't been set, but this annual event typically spans an entire weekend in April. 
Festival of the Birds
On the other hand, amateur ornithologists will agree that San Quintin's Festival of the Birds is the town's top event. Not only will you be able to join celebrity scientists on birdwatching expeditions, but you'll learn from top conservationists and shop the collective gallery of avian artwork. 
Best Things to Do in San Quintin Mexico FAQ
How do I get to San Quintin?
The closest international airport is in Tijuana, although there are smaller domestic airports in Ensenada and San Felipe for private charters. Assuming you are crossing the land border or arriving in Tijuana, you'll then need to plan a 4.5-hour journey down the coast by private vehicle or by bus.
What is the best way to get around in San Quintin?
The waterfront "downtown" of San Quintin is highly walkable, but it's recommended that you arrange for a rental car (more advice on driving in Mexico here) or bring your own across the border with valid Mexican insurance since the area's attractions are so spread out. Especially if those further-afield nature reserves and landmarks are a big part of your motivation for visiting San Quintin, you'll need your own set of wheels.
Is San Quintin a popular tourist destination?
San Quintin is an EXCELLENT tourist destination, but it still manages to fly largely under the radar. Moreover, you'll find most tourists stop for a couple of days as they pass through the state of Baja but don't target San Quintin for a week-long holiday. 
This can contribute to a slower-paced vacation and fewer crowds to contend with- perfect for those seeking a quiet seaside escape that maintains a variety of experiences and natural attractions. April is the busiest month of the year, so you may want to plan around it if higher foot traffic will bother you, or if you'd like to avoid inflated rates.
What is San Quintin known for?
Long story short- fresh food production! San Quintin is known for its produce, namely strawberries, and tomato, but also for its fresh oysters, making this a top destination for adventurous foodies. 
You'll also find La Lobera to be the attraction that's put San Quintin on the map. While the town still has a quiet, laid-back vibe, this attraction draws plenty of "off-the-beaten-path" travelers.
When is the best time to visit San Quintin?
San Quintin is a great location year-round, but ultimately, the best time to visit will depend on what you're looking for. General advice would be to avoid peak summer months when the temperatures are hottest, but this goes out the window if you plan to spend plenty of time in the water since this is when water temperatures are best for swimming and water sports. 
February-May has the lowest rainfall, so these would be good "best of both worlds" months if you want warm weather and low precipitation.