With a rambunctious nightlife scene, beaches that have made Hollywood cameos, and a mountain backdrop, Rosarito is a big hit among the adventurous 20-somethings. Especially well-loved by college-aged spring breakers, a trip to Rosarito can feel like one big party.
Just 40 minutes south of the Mexico-US border, this city boasts the perfect blend of Californian and Mexican flair, which is evident everywhere you look; especially in its cuisine and penchant for lively festivals.
Is a Rosarito beach vacation calling your name? From beachfront clubs to extreme sports, this list of the top things to do in Rosarito has it all, so don't be surprised if you've booked airfare before you've finished reading.
Table of Contents
Best Rosarito Things to Do
At the Beach
Walk the Pier
One of the most iconic features of Playas Rosarito is the pier, and it has recently reopened! Whether you want to take a stroll and admire the sea stretching into the horizon, or you want to cast a line and try your hand at sportfishing is totally up to you! Don't forget to take a group photo on the shore below it too! 
Sunbathe like a movie star
Chances are, you've probably seen A-listers playing in the sand, or splashing through the waves on Rosarito's beaches because this stretch of coastline has been used as a filming location for DECADES. Come soak up the sun in the same historic place where blockbusters like Titanic, Deep Blue Sea, Pearl Harbour, and Tomorrow Never Dies were made. 
Sunio Beach Club
If you're doing a beach day, why not do it in style? Part of a bar and grill attached to one of Rosarito's trendiest hotels, the Sunio Beach Club is the place to be if you want your sunbathing to come with a side of luxury. From canopied daybeds to fabric loungers, you'll have all the modern comforts, plus you can get bottle and food service right to your spot in the sand. Peace and quiet, good eats, and an aesthetic backdrop? Say no more.
Want to make some romantic memories on the shore? Why not join a horseback riding tour down by the pier? The riding tour begins with 45 minutes spent trotting through the sea spray on the beach. Then, when the sun begins to sink and the sky turns to gold, your guide will lead you to the restaurant known for having the "best tacos in Rosarito." Three tacos and soda are included in your tour cost, so don't make additional dinner plans!
Seaside Meditation with Baja Yoga
Especially if you came to Rosarito to party, you might need a quiet moment to rejuvenate and re-energize. Baja Yoga offers zen classes at the seaside each morning, plus beachfront brunches and sound baths. Just sign up in advance for a chance to recharge your soul to the rhythm of the waves lapping the shore.
Check into the famous Rosarito Beach Hotel
While you're at it, you might as well book your stay in this historic hotel; the favorite of old-school film stars. With exclusive access to the pier, tropical gardens, outdoor pools, and oceanfront condos, this is definitely one of the best places to stay in Rosarito.
In the Water
With all that time in the sun and sand, you're going to want to dive into the Pacific Ocean and cool off. Here are just a few ways you can explore this true-blue aquatic playground. 
Surfing
Thanks to sandbar formations and storm swells, this area is considered the region's best break for all experience levels. Surfing is one of the top things to do in Baja, and they even host National & International competitions on Rosarito's beaches. Do like the pros do and book yourself a lesson that includes theory, personalized instruction, equipment rentals, and free time to practice your new skills. There are plenty of surf shops around to register through, but you can also book directly through the Rosarito Beach Hotel for the smoothest reservation process (and the best deal!) 
Scuba Diving
If you want to get fully acquainted with the local marine life, a scuba diving tour is the way to go. You may find some local dive shops offering classes and certifications for beginners (a new skill makes for the ultimate souvenir!) but experienced divers will also have their pick of intriguing undersea landmarks to explore. Drawing divers from all over the world, some of Baja's best dive sites are located off the coast of the city, like the Sugarloaf Rock, and Rosarito Underwater Park (also known as Uribe 121) with a thriving artificial reef and shipwreck. 
On Dry Land
Want to get some cheap thrills in the mountainside or do a little bit of sightseeing on the outskirts of the city? Rosarito has plenty of dry land adventures to round out your itinerary. 
The desert mountains lying just beyond Rosarito's city line make up the perfect playground for extreme motorsports. After being transported halfway up the mountains to an area with stellar views, you'll hop on board a motorbike or ATV and zip through the dust for a little over an hour. After the excursion is complete, the tour guides will bring you to a local hotspot for tacos and micheladas! 
Hiking up to the summit of El Coronel is basically a right of passage for Rosarito-bound backpackers, as the highest peak in the area, towering some 2400 feet above the city. The main trek up the mountainside is difficult but only takes about two and a half hours. For a longer journey, consider this combo trail that winds up the other two major peaks in the area, Picachito, and Piloncillo after reaching El Coronel, which made our list of the top hikes in Baja. 
The Christ of the Sacred Heart Statue
This iconic statue stands high in the sky 75 feet tall. About six miles outside of Rosarito, this landmark is free to visit and offers spectacular views of the ocean and the town of El Morro below. You can see Christ's likeness for miles around, but it's worth viewing this attraction from above and below, even if you're not a Christian. 
If a horseback riding tour has some appeal, but you'd rather take it to a whole new level, consider taking one of Rasarito's famous camel ride tours. After mounting your trusty steed, you'll take a 3-mile, 2-hour scenic route through the desert. You'll have the choice of destination, (the mountains near Puerto Salina or the Canyon de Rosarito) both of which promise striking panoramic views of Rosarito's landscape, from mountain to sea and everything in between. You'll even have the opportunity to feed the camels a carrot and take photos with your new furry friend. 
Biking
Looking for a slow-paced, all-day adventure? A Rosarito-Ensenada bike ride will take about 5 hours along the scenic route and it's a truly remarkable feat. Not only will this journey allow you to get acquainted with the local landscape, but you can also explore all the best things to do in Ensenada (and the neighboring Valle de Guadalupe region) while sneaking in a little exercise. Once you've arrived, you could book a hotel and stay the night, or take a bus back to Rosarito. 
Filming Studios
With all those celebrities in town for video shoots, they had to be on set *somewhere* right? That's right, in addition to filming on location, top actors would head to Baja Studios on the daily. Guided tours are only available at certain times of the year now that the studios are in use again for filming. If you can get in, it will be an experience you will never forget, but it's worth a drive-by and a picture at the gates even if tours are on a temporary hiatus. 
Casa Playa Spa
If you could use a bit of pampering, you've got to check out Casa Playa Spa. Dating back to the '30s (as part of the Rosarito Beach Hotel), a visit to this tranquil, historic business will leave you feeling like the rich and famous. Your visit will automatically include access to a sauna, jacuzzi, steam room, and tea service., and then you can add a la carte services from the spa menu. From massages and body wraps to facials and hydrotherapy aroma baths, the options for relaxation are endless. 
Around Town
If you find yourself wandering around downtown, you might be wondering which areas/attractions you should have on your radar. We'd recommend exploring the area at your own pace, but here are a few activities you can target along the way. 
Rosarito Art
Rosarito is an incredible destination for art lovers, and there are several ways to enjoy its creative, colorful vibe. For a more curated museum experience, you can take yourself on a tour of the Art Route of Rosarito, which connects 11 amazing galleries showcasing the works of prolific Mexican and global artists. 
To find some local artisan's handiwork to bring home, you'll want to head to the markets. There are several to choose from, but Plaza Pabellón is a great choice, packed to the brim with pottery, leatherwork, jewelry, textiles, and more. 
Finally, Rosarito has an incredibly vibrant street art scene. Many of the murals will be easy to find just by wandering through the streets, but you could also book a guided walking tour if you want to visit some of the more niche paintings and installations. 
Take a selfie at the Rosarito Sign
The colorful block letters spelling out the name of whichever top Mexican destination you're in have become the iconic snapshot that documents your travels around the country. Located at the corner just outside of the Rosarito Beach Hotel, this is the postcard-perfect photo every vacation photo album needs. 
Rosarito Fish Market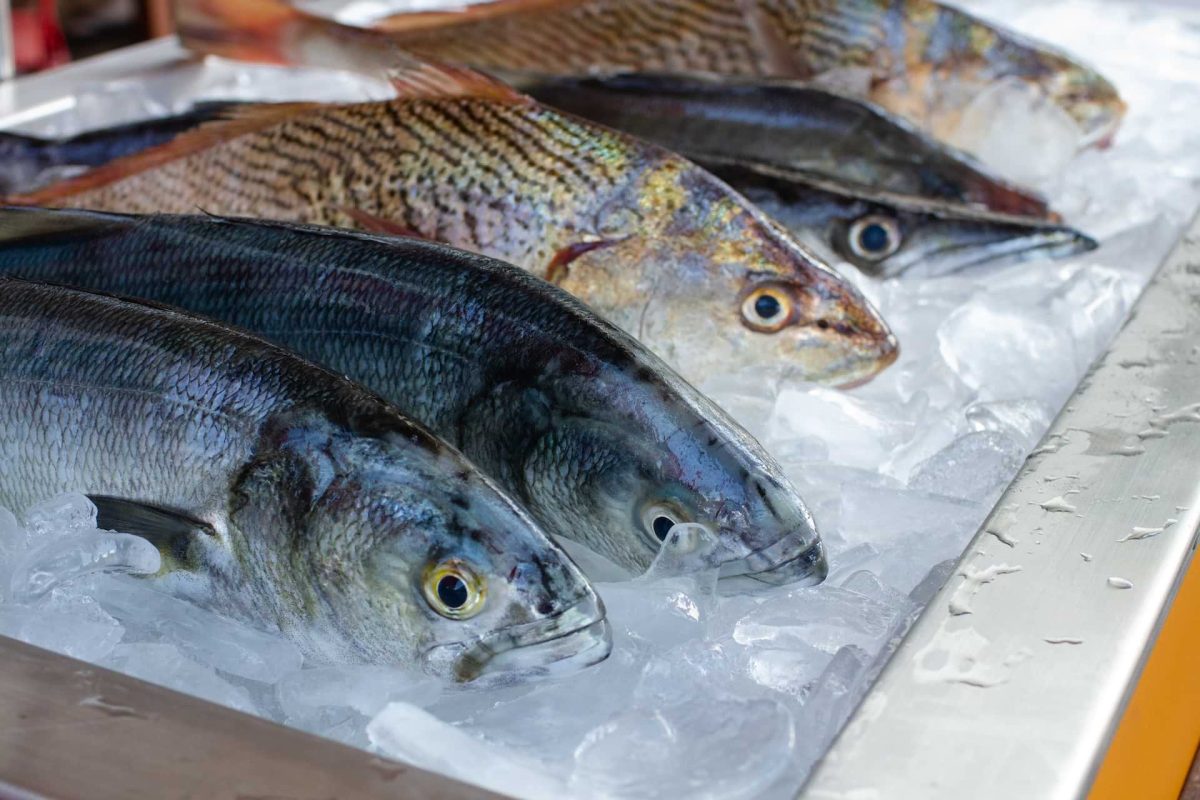 Want to chow down on fresh seafood from your oceanside villa? Stop by one of Rosarito's fish markets and grab some tuna, mahi mahi, or other local species to prepare back at the house. There are plenty to choose from, but Las Playa's Pescaderia is a fan-favorite when it comes to daily catches and ocean-to-table cuisine.
Traditional Candy Shop
Do you have a sweet tooth? If so, you'll want to check out a traditional candy store (or Dulceria) while you're in the city. Dulceria Ayala is the most-loved shop in Rosarito with tons of candies, spices, pinatas, and liquors, but you'll also find some pop-up dulcerias/candy vendors by the beach.
Papas and Beer Nightclub
When comparing your nightlife options, Papas and Beer is the one club you don't want to miss out on. Located right on the beach, this bar spans an entire block and boasts seven bars, dance floors, a pool party area, beach volleyball, sun decks, and a giant stage for popular, headlining artists. The fun isn't limited to after dark either! This "nightlife" venue's motto is "Party all day and night long just steps to the beach."
Wine and Dine Yourself
Without a doubt, one of the top things to do throughout Baja is to sample the local cuisine, and Rosarito has no shortage of incredible restaurants to sample from. With a super rustic, vineyard-inspired atmosphere and some delicious Mexican cuisine, we can't recommend a visit to El Nido enough. You might even get to watch them make fresh tortillas in the open fire pits!
Nearby Destinations
Rosarito is an incredible city but with so many other wanderlust-inducing destinations so close, you'd be doing yourself a favor by road-tripping to at least one of them during your stay. 
Tijuana
With amazing food, culture, and nightlife, Tijuana is Baja's famous border city with so many things to do. It certainly gives Rosarito a run for its money, so why not explore both?
The drive from Tijuana to Rosarito takes between 30 and 35 minutes depending on which route you take. Both routes are fairly scenic, with one taking you through the desert valleys and the other taking you along the coastline. Be sure to pay attention to traffic signs and advisories as some routes include roads with restricted access.
Popotla Fishing Village
Just 12 minutes south of Rosarito, this sleepy little coastal town boasts a laid-back atmosphere and the freshest seafood around. If you want to spend a quiet afternoon enjoying the simple things in life, go barter with fishermen at the Popotla fish market or post up in the sand at a local-approved seafood shack for the best lunch of your entire holiday.
Los Coronados
Welcome to Rosarito's version of the Galapagos island. This collection of tiny, rugged islands is a natural paradise, with thousands of species gracing their rocky shorelines and shoals. You aren't allowed to step foot on the islands themselves thanks to their nature reserve status, but boating around the perimeter is a great way to observe the local wildlife, from seabirds and deep ocean fish to giant reptiles and sea lion colonies. You can even spot whales off the shore from January-April.
Special Occasions
Did you know that Rosarito is home to some world-renowned events and festivals? Check out these highlights of the city's annual calendar:
Baja Beach Fest
Want all of the Rosarito spring break vibes in the heat of summer? This massive party on the beach promises three days of Reggae and Latin music concerts on Rosarito Beach and tons of brag-worthy social media moments. That's right, you'll make all your followers jealous as you frequent raves, a pop-up salon, a rollerskating rink, a VIP beach club with bottle service, and a giant LED ferris wheel. If your August needs a dose of excitement, it's worth the trip to Rosarito for a festival vacation.
Rosarito Wine Festival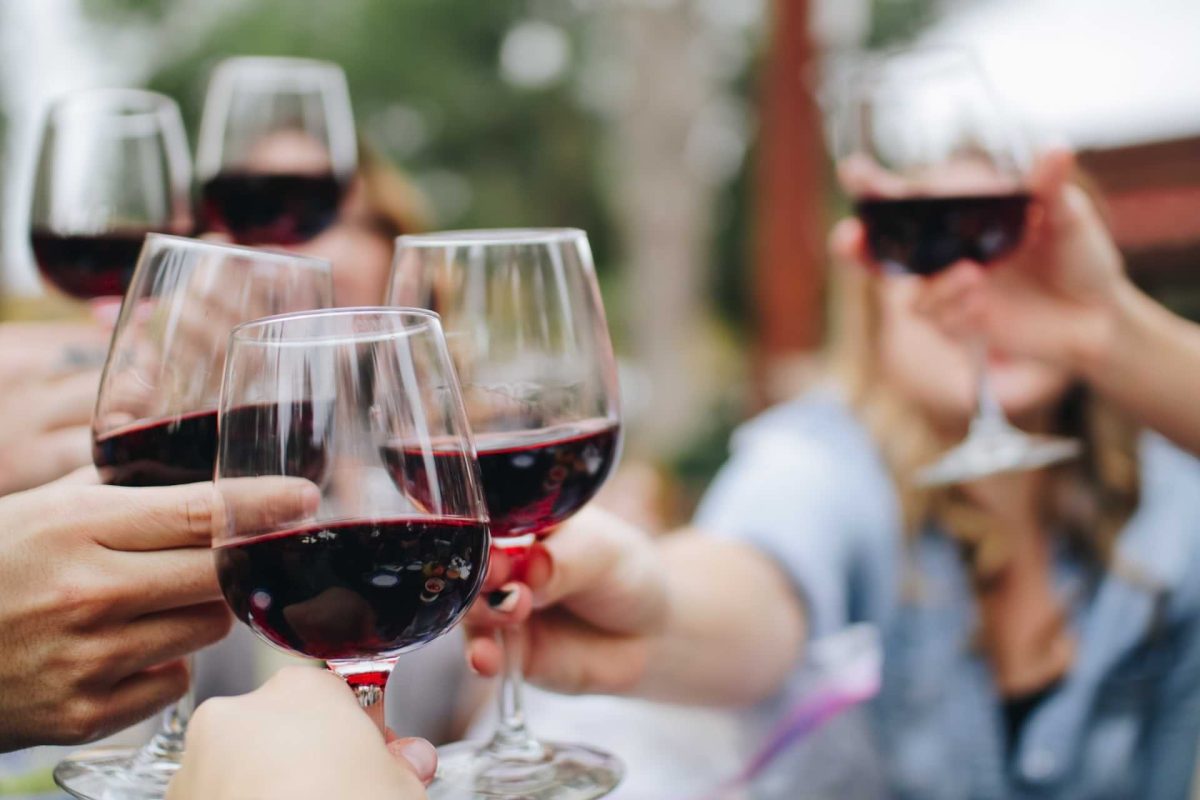 A brand new Rosarito event, This wine festival (July 22nd, 2023) is the first of its kind, though it is slated to be an annual event moving forward. Gather your travel crew and head to the CEART, where you can tantalize your tastebuds. To the tune of live music, you'll sample wines from 12 of the Valle de Guadalupe's best vineyards and several of the top restaurants.
All proceeds from this event actually go to the local Rotary Club so this is an event that you can feel extra good about patronizing.
Top Things to Do in Rosarito Beach Mexico FAQ
Is Rosarito a good destination to visit with kids?
Rosarito can be family-friendly, but it's certainly not a destination that's geared toward travelers with little ones. You'll find many tours (ATV, fishing, horseback riding, ziplining, etc.) will allow older children, but that's the extent of it.
There's also a significant "party vibe" to the city, with tons of nightlife and 20-something spring breakers around, so you'll want to keep that in mind if you plan to spend lots of time in public spaces like the beach. 
Is Rosarito Mexico safe?
After Ensenada, Rosarito is considered one of the safest cities in Baja – especially in the high-tourist traffic areas. Since nightlife is a big part of the tourism scene here, you might be particularly concerned about safety after dark. You'll want to follow basic safety practices like going out in groups, not leaving drinks unattended, saying no to drugs, and avoiding isolated areas, but clubbing in Rosarito is also considered relatively safe for young adults.
How long does it take to drive from San Diego to Rosarito?
Part of the reason so many visitors travel from San Diego to Rosarito is that the drive only takes about 45 minutes. Please note, however, that this estimate DOES NOT include any potential wait time at the border, which could take anywhere from 20 minutes to one hour.
Remember that you will need lots of documentation ready to go if you are crossing the border by land with your own vehicle. Not only will being prepared ensure that you do get into the country, but it can also significantly decrease the amount of time it takes for you to pass through. As a quick summary, you'll need the following: 
– A passport
– FMM Entry Permit
– Proof of vehicle registration
– A temporary Vehicle Importation Permit. 
– Valid Mexican car insurance
You should also reference our guide to traveling Mexico by car to ensure you're well prepared for your next road trip. 
When is the best time to visit Rosarito Mexico?
If you're coming to Rosarito for the beaches and watersports, you'll want to target a trip between July and October when the sea is warm and the days are hot. But, if you plan to take a mixed approach to your itinerary and spend lots of time on dry land, following the general recommendation for the Baja Peninsula, and traveling between December and April will be much more comfortable. 
Is Rosarito an expensive destination?
Like many top Mexican cities, the cost of your vacation will vary drastically based on your preferences and standards. 
Hotels typically range from $60 USD per night- $200. Vacation rentals have a high per-night rate but sleep more travelers, keeping the cost-per-person lower. Most restaurants in town are moderately priced, and street food is always an option if you're on a budget. 
To help keep travel costs down, you should plan your trip for the off-season. The Baja region is considered a "year-round" destination meaning the weather is always good, but there are ebbs and flows in tourism based on other factors. January-June is when Rosarito's crowds thin out and rates drop.