Are you planning to visit Ensenada, Mexico? A popular stop along cruise ship routes, this Baja Peninsula gem draws over four million tourists to its streets every year for wine tasting, shopping, sightseeing, and nightlife.
Whether you are trying to build an itinerary for an afternoon-long port stop or a whole week of fun in the sun, this list of the top things to do in Ensenada, Mexico, is the only resource you'll need.
Here's What We Cover
Top 10 Things to Do in Ensenada, Mexico
Now you might be asking yourself, "What is Ensenada known for?" and the truth is, there is no one singular answer. This Port City has everything from craggy sea cliffs and azul waters to historic architecture and cultural experiences. With so many options, it can be hard to narrow it down and create a vacation bucket list, but here are the top 10 things you must do while in the area:
Go Hiking at El Salto Canyon
Up for a bit of a challenge? Lace up those hiking shoes and hit the trails! The El Salto Canyon is a popular choice since it's relatively accessible, even for true beginners who haven't spent much time trekking through the desert. The park boasts several miles of trails leading down to the canyon floor, where you'll find a secret waterfall and several impressive rock formations.
This makes a great base camp for enjoying the great outdoors, so consider bringing a light picnic or a book and stay awhile. To take things to the next level, you can also book a repelling lesson to test your bravery or pitch a tent and stay overnight.
If you're looking for other cool hiking spots in Baja, check out our guide here.
Sip Your Way Through the Valley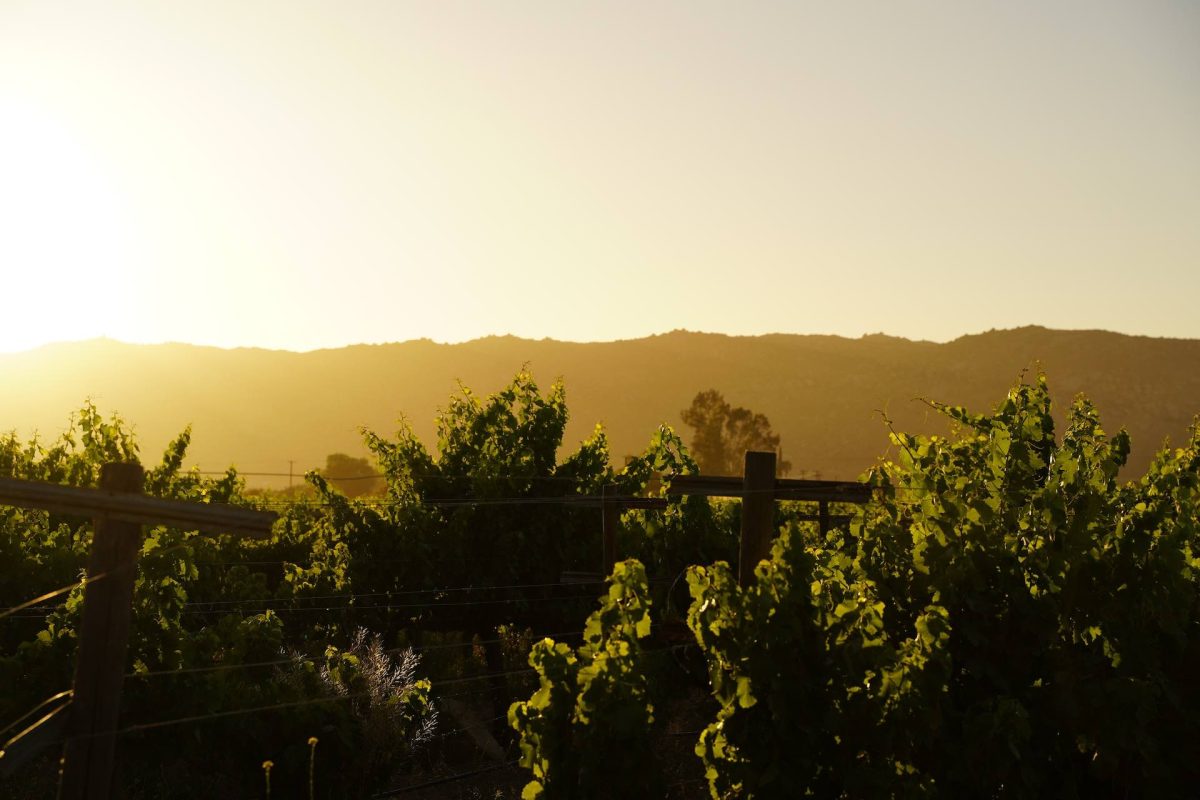 Thanks to its proximity to Mexico's wine country, Ensenada certainly has a reputation for its sprawling vineyards and wine-tasting experiences. In fact, it might be considered THE best thing to do in Ensenada if you had to choose just one. 
The best way to do so is through a guided wine tour because there are so many-literally hundreds- of amazing wineries to visit. This way, you can enjoy a full pour or tasting flight everywhere you go without worrying about the drive home. You'll also have an expert on board telling you all about the region, local lore, and the best varietals. 
Try the O.G. Margarita at Hussong's Cantina
Did you know that summer's official patio cocktail, the "Margarita, " started right here in Ensenada? This famous tequila and salt-rim concoction was created by Don Carlos Orozco, the Hussong's Cantina's bartender in 1941. 
As if that's not reason enough to pop in for a happy hour treat, it's also the Baja Peninsula's oldest Cantina, opening its doors for the first time in 1892. Order a round, listen to the live mariachi music, and get a festive taste of Ensenada's history.
Experience a Force of Nature at La Bufadora
La Bufadora is the second-largest ocean blowhole in the world, making this a "must-see" even for the most experienced traveler who tends to skip the more popular attractions. This marine geyser promises a salty spray that reaches 100ft in the air, thanks to the force of water hitting a sea cave below. 
Just a word to the wise, be sure to bring a rain poncho or other clothes you don't mind getting wet because these waves are POWERFUL, and the entire observation deck is considered a part of the "splash zone". You'll also want to check the tide schedule and surf forecast before you go, as this natural phenomenon is most impressive at high tide and when the waves are the largest. 
Take the Reins at a Local Ranch
Embrace your inner cowboy and saddle up for a journey across the Baja Desert. Rancho Los Bandidos is Ensenada's premier location for horseback riding tours that wind through surrounding valleys, suitable for all skill levels. Whether you choose a short scenic route to a mountain overlook or a day-long excursion that loops back toward the ocean, your guide will be happy to show you the ropes and take photos of your travel crew. After all, this is the stuff vacation memories are made of.
After working up an appetite under the Ensenada sun, the group will settle back at the ranch and chatter over plates of homemade chips and salsa. 
Try Your Hand at Deep Sea Fishing
Take advantage of Ensenada's Pacific Coast location and get out on the open ocean. Local captains are waiting to set sail with you and school you the best practices of sportfishing. With the pros on your side and deep blue waters teeming with marine life, you're practically guaranteed to make a big catch! 
Plenty of boats operate on a catch-and-release basis, but you can also keep and preserve your prize fish of the day if you'd like to brag about your expert angling when you arrive home. For more advice on deep sea excursions, be sure to check out our Ensenda Fishing Guide with the inside scoop on our recommended charters.
Get Your Thrills on a Ziplining Tour
Looking for things to do in Ensenada with family? Kids as young as five will love flying through the sky, but don't let this tour's family-friendly status fool you. This bucket-list activity is sure to appease even the most intense adrenaline junkie.
When it comes to tour providers, you'll have a few different options. Desert Nest Zipline offers incredible birds-eye-views of the region's mountains and deserts. At the same time, check out the Las Canadas Canopy Tour has a more traditional tree-top setting comprised of 5 zip lines and swinging rope bridges.
Go on an Undersea Adventure
If you've ever wanted to learn to scuba dive, this is your chance. You can easily sign up with one of the dive shops scattered throughout the downtown core and take a quick crash course before heading out to sea. 
Not only are you guaranteed to see an abundance of sealife (who knows, you might even make friends with Ensenada's cheeky sea lions), but you'll also be able to choose from a huge array of dive sites. Especially if you're already an experienced diver, the possibilities could range from the swaying kelp forests of Arbolitos Coves Marine Park to specialized "Panga" boat dives.
Find Something Special to Bring Home on First Street
We all want to find that perfect souvenir that will carry the memories of our holiday forever. In Ensenada, First Street is the ideal shopping district for locally-made handicrafts like pottery, jewelry, and hand-embroidered textiles. 
We recommend spending the entire afternoon exploring at your own pace because there's so much to do here. Once you've officially shopped til' you dropped and supported the local vendors, you can change the pace with a horse-drawn carriage ride, take a selfie with the colorful Ensenada sign, or slip into a bar for some nighttime entertainment. 
Sample Ensenada Street Food
Without a doubt, one of the top things to do in Ensenada Port is chow down. It's a foodie paradise! The most popular food stall in the entire city is El Guerrerense. Not only is their menu of ceviche and tostadas a celebrity favorite but it's also earned some serious accolades, such as being named the "Best Food Stall in the World" for several years running. 
Want to taste-test a wider variety of Ensenada's eats? Stop for tacos at Birrieria Soto and finish off with a sweet treat from Churros El Tio Gelos. 
BONUS!!! Embark on a Road Trip
If you have extra time to play with, why not check out some of the top destinations within the arms reach of Ensenada? Just hire a rental car, fuel up, and head on down the road to one of these Baja Penninsula cities: 
San Quintin: A seafood lover's dream with ocean-to-table restaurants around every corner.
Ejido Erendira: A sleepy seaside surfer town with beaches and fishing charters galore.
Valle De Guadalupe: World-class vineyards and sweeping mountain views? Say no more. 
San Felipe: Your official destination for sunbathing and swimming in the famous Sea of Cortez.
Tijuana: A buzzing border city filled with nightlife, restaurants, and shopping. Yes, please! 
Rosarito: A beach bum's favorite big city, featured in several Hollywood blockbusters.
Pro tip! Remember to set up a policy with BajaBound insurance before you go, offering you protection and peace of mind no matter where your travels take you next. Check out our blog on everything you need to know about Mexican car insurance.
FAQs On The Best Things To Do In Ensenada
When is the best time to visit Ensenada?
The summer (July through September) is the best time to visit Ensenada, thanks to warm temperatures that hover around the mid-80s and a low chance of rain. However, this is regarded as peak tourist season, so this is when you can expect rates to be the highest and crowds to be the largest.
How do you get to Ensenada? 
Many tourists arrive in Ensenada by boat since it is a popular cruise ship port of call, but you can also get there by car, bus, or plane, depending on your starting point. For more information on how to get to Ensenada, check out our article here. 
What is the best way to get around in Ensenada?
Ensenada is considered a highly walkable destination, so the best way to get around is usually on foot. That said, if you want to take a longer trip to the outskirts of town or save yourself some time, rental cars, taxis, and even Uber rides are widely available.
What currency can I use in Ensenada?
While most businesses, especially small local vendors, prefer you to pay with Mexican Pesos, many will allow you to pay with smaller U.S. bills. Anything above a $20 bill, however, might not be possible. There is a Casa de Cambio (currency exchange) right at the cruise port for you to acquire pesos and a few others throughout the downtown core.