Looking for a quieter city to add to your Baja road trip itinerary that offers the perfect blend of beach and desert? Give El Rosario a try. With attractions like ancient petroglyphs and a famous Baja 1000 checkpoint restaurant, this mixed-bag destination is sure to be a people pleaser. 
Now that you've settled on a destination, don't get bogged down by conflicting suggestions and complicated logistics. Our complete travel guide covers everything you need to know to plan the perfect El Rosario vacation.
Table of Contents
When to Visit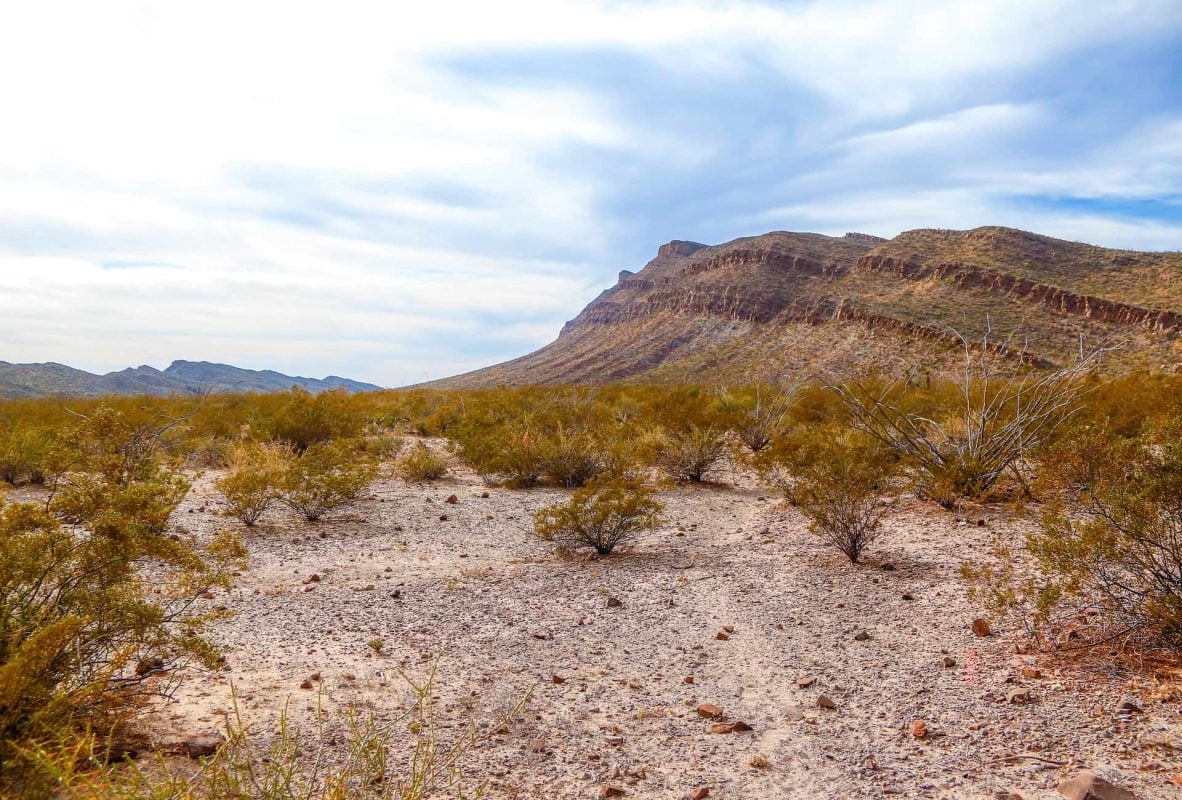 Although the peak time for tourism in Baja stretches from November to April when temperatures are moderate and rain is low, this isn't necessarily the best time to visit El Rosario. If you plan to target a fair amount of beach activities or watersports, May and June will be much better choices. 
This way, you can take advantage of warmer water temperatures and fewer waves which is ideal for swimming, snorkeling, and the works. 
Getting There
Whether you are planning to travel solely by car or by an air/overland combo, Tijuana is your best starting point on the journey to El Rosario. The Tijuana International Airport is a 5 hour and 15 minute drive and the land border is set back on the other side of the city, with about the same total travel time. 
You could also cross at the Tecate border if you wanted to switch things up, which also takes about 5 hours and 15 minutes, but is a little less crowded. 
Don't forget to purchase an up-to-date Mexican insurance policy and check out our tips for driving in Mexico before your departure. 
Top Things to Do in El Rosario
Make your holiday extra fun by filling in your itinerary stops before setting off. A little research can go a long way, but we've made it even easier with this roundup of the best things to do in (and around) El Rosario, some of which are among the top things to do in Baja. 
Visit Mamá Espinoza Restaurante
Mamá Espinoza Restaurant is inarguably everybody's favorite- so what's all the hype about? This official Baja 1000 checkpoint is a haven for motorsports fans, with oodles of racing memorabilia and (usually) a group of racers hanging out or prepping their vehicles out back. This restaurant is pretty iconic in racing circles, but it's worth a visit just for the novelty. 
Lobster burritos are the most popular meal at Mamá Espinoza's, and there are a few classic pub staples like club sandwiches and french fries to quell your cravings. Just a helpful tip- this establishment is cash only so be sure to visit an ATM ahead of time to avoid scrambling when the bill comes.
Navigate the Petrified Forest with a Local Guide
Another unique type of "fossil" you can find in El Rosario is petrified wood and a lot of it. This petrified forest is a mass site of these prehistoric treasures. The location of this canyon is actually top secret, which is a local endeavor to protect the site from overcrowding and theft. You'll only be able to reach it with a local guide, so be sure to find one as soon as you can. This isn't a natural attraction you want to miss. 
La Bocana Beach
You can't come to Baja's coast and not have at least one good beach day- that's where La Bocana comes in. Just a few km outside of El Rosario, this crystalline shoreline is nice and sandy (so no need for protective footwear) and it's almost never busy. Sunbathing and enjoying some R and R are definitely the top activities at this attraction, but since this area is partially protected from big waves, it makes a good spot for swimming or leisurely watersports like paddleboarding. 
Las Pintas Petroglyphs
Take a step back in time and visit Las Pintas Petroglyphs. This journey will require a little bit of "off-roading" as you get further into the desert, but it's so worth it. This display of Indigenous rock art is surrounded by trails, caves, boulders, and fossils. It's also never terribly busy which allows for more in-depth exploration and a chance to connect with this piece of history. 
When the rainy season hits, there's even a pretty waterfall and grotto that forms here. Moral of the story: don't forget your camera. 
Search for Fossils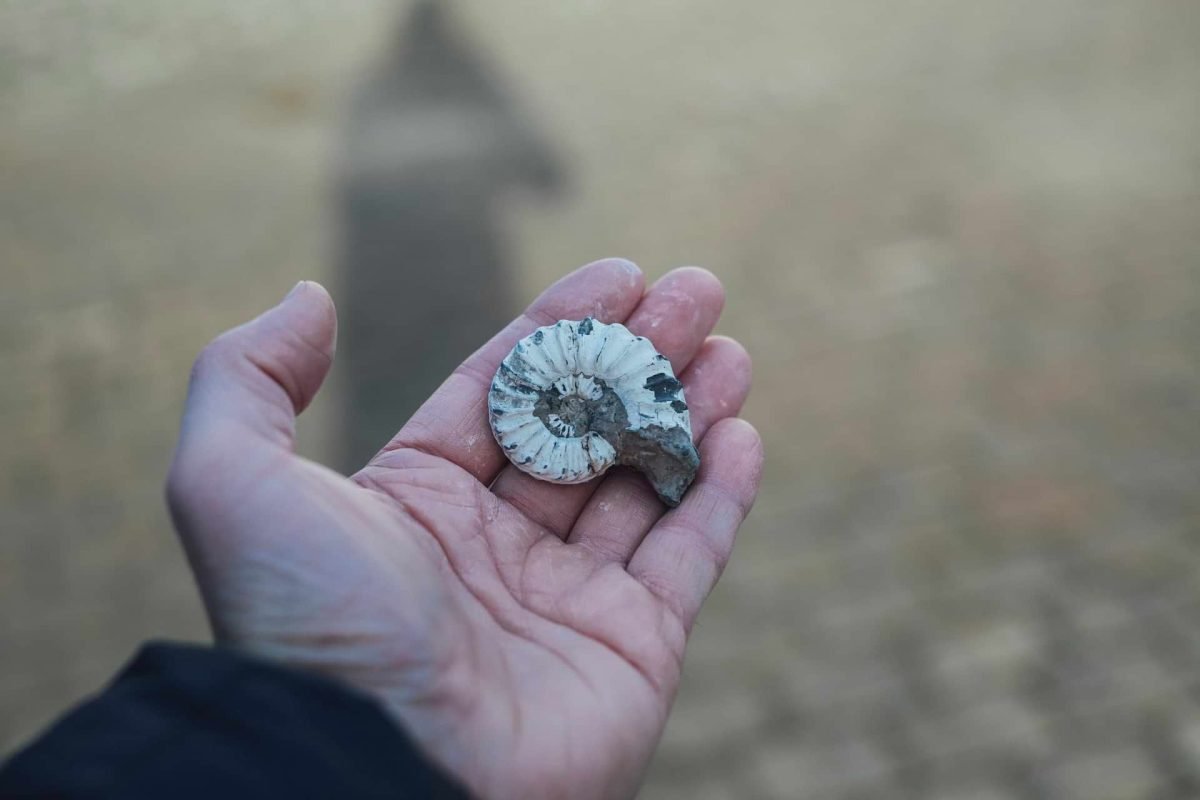 Did you know that El Rosario is also known as a top paleontological discovery site? That's right, In addition to the excavation of dinosaur bones, there's also a big presence of ammonite fossils in this area. You should wander up with a set of tools or anything but it's worth keeping your eye out as you navigate desert trails and rocky shorelines because you might just make a discovery of your own.
Hike Punta San Carlos
If you've got some time on your hands and are okay with a little bit of outdoor activity, I'd highly recommend setting out on the Punta San Carlos hiking trail. This is generally considered an easy route, making it an accessible option for those who don't hike on a regular basis- but it is long. This 16 km out-and-back trail will take about 3 and half hours, crossing through various land settings (fields, forest, and desert), and along the shoreline. it takes an average of 3 h 30 min to complete. 
Where to Eat 
When it comes to the best restaurants in town, I suppose it depends on what you're craving. Despite being a relatively small destination, the restaurant scene is thriving and there are plenty of diverse cuisine options. 
Baja Rolls. Teriyaki & Sushi
Who said you can't have good sushi in Mexico? Order up some fresh fish from Baja Rolls. Teriyaki and sushi in a take-out container and bring it to the waterfront for an impromptu picnic. 
📍Where to find it:  22960 El Rosario, Baja California, Mexico
Tuco's Pizza El Rosario
Looking for a nice big slice of pie? Choose Tuco's Pizza. There are actually a couple of places in town but in my opinion, it's Tuco's that offers the best blend of atmosphere and taste. It offers a more sophisticated indoor dining setup with refreshing AC and rustic wooden tables. It's nothing lovely fancy, but if you're planning a sit-down meal or "last night" dinner, you can't go wrong with this little gem.  
📍Where to find it:  22960 El Rosario de Arriba, Baja California, Mexico
La Mijita
When you need a meal with big flavor on the fly, La Mijita is a top-tier choice. The restaurant is mostly set up for diners seeking a quick bite and makes a great grab-and-go option if you need takeaway for your day's journey. Serving birria tacos, tortas, and quesadillas dressed up every which way, this is definitely an authentic portrait of local cuisine. 
📍Where to find it:  22960 El Rosario de Arriba, Baja California, Mexico
Where to Stay at El Rosario Hotels
Baja Cactus
Baja Cactus looks more like a multi-level casita than a large hotel- which if you ask me, is a good thing. This boutique hotel has maintained its historic charm while making plenty of modern upgrades to keep you comfortable. I promise you'll adore its colonial architecture and furnishings, stone walls, iron staircase railings, and ornately carved wooden window frames. There are also several outdoor lounge spaces with daybeds and private balconies, so you can enjoy a healthy balance of indoor/outdoor living. 
❤️Why We Love It
Accepts credit cards, unlike many businesses along this stretch.
Pet friendly with dog owner's needs in mind- travelers with furry friends will be given ground-floor rooms to make bathroom breaks a breeze. 
Gated at night for additional security
Rancho El Sauce
Rancho El Sauce is not right in El Rosario, but it's not far. Of course, there are a handful of other basic hotel options to choose from, but in my opinion, if you're not staying at Baja Cactus then it's worth the drive out to this glamping retreat.  This location is a bit more remote, with cactus taller than you and a desert backdrop. Here, you'll choose your own camping adventure with cabins, campground palapas, or no-fluff sites available for pitching a tent.
❤️Why We Love It
Comes with bragging rights: not everyone can say they've camped in the Mexican desert
Unparalleled views of the night sky in all its glory, away from city light pollution 
Ultra-affordable. Even the cabins rent for under 300 pesos a night
Spring-fed wading pools
El Rosario Travel Guide FAQ
What is El Rosario Baja California known for?
Perhaps this isn't a worldwide reputation, but El Rosario actually plays a very important (and innovative) role in the local context. This was the place where the first gas pump was introduced to help move transportation into the modern era. This is still a popular stop along longer journeys through the desert, as it's one of the last fueling stations before a desolate stretch towards Guerrero Negro.
Is El Rosario a coastal destination? 
Yes,  El Rosario is located on the Pacific coast, so if you're looking for a quiet beach vacation, you're in luck! 
Are there two towns called El Rosario in Mexico? 
Yes, and this can cause some confusion. This article details the small town of El Rosario on Baja's coast, but there's also an El Rosario in the state of Sinaloa. Known as a pueblo magico full of stunning architecture and rich history, this is an equally impressive destination.
Is El Rosario Baja California Mexico safe? 
Especially with the rise in violent crime rates, many tourists are worried about the safety of travel in Mexico, especially in more remote destinations like El Rosario. The good news is that this destination is actually named one of the safest small towns in the state, so you can rest relatively easily. Following basic travel safety principles should be more than enough to keep you protected. 
To give yourself the best foundation for traveling safely throughout Baja, you can read our guide here.