Baja California is one of the biggest states in Mexico that offers a lot of tourist attractions like beautiful beaches, granite mountains, and mesmerizing islands. It all sounds great, but how safe is traveling to Baja, Mexico?
Baja California is safe to travel to with a moderate level of crime. There are low levels of robberies, carjackings, and hate crimes, and a high level of corruption and bribery. The safest areas remain Ensanada, Rosarito, and Guadalupe Valley.
Is Baja California Safe?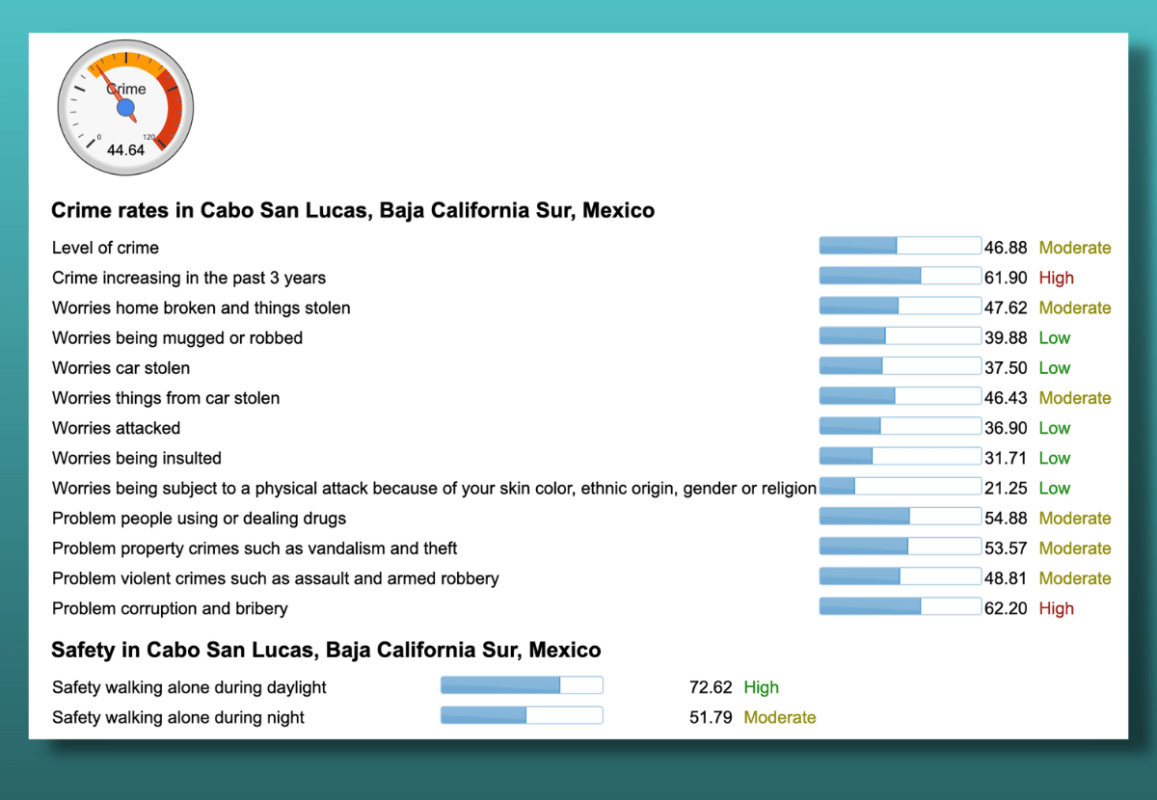 According to Numbeo.com, Baja California is moderately safe. However, you should still travel with increased caution. In the past three years, crime has been on the rise due to uncertainty among the people and their government.
As a tourist, you're most likely to come across petty crimes like theft. That's assuming you're not doing things that could get you in trouble such as breaking the law, making a scene, or hanging out with the wrong people.
If you decide to travel to Baja California it's best to go with a group of people and not alone. Also, sticking to towns that are known to be touristy such as Ensanada, Rosarito, San Felipe, and Guadalupe Valley.
What Are The Safest Areas in Baja?
Below are some of the safest areas you can visit in Baja, Mexico.
San Felipe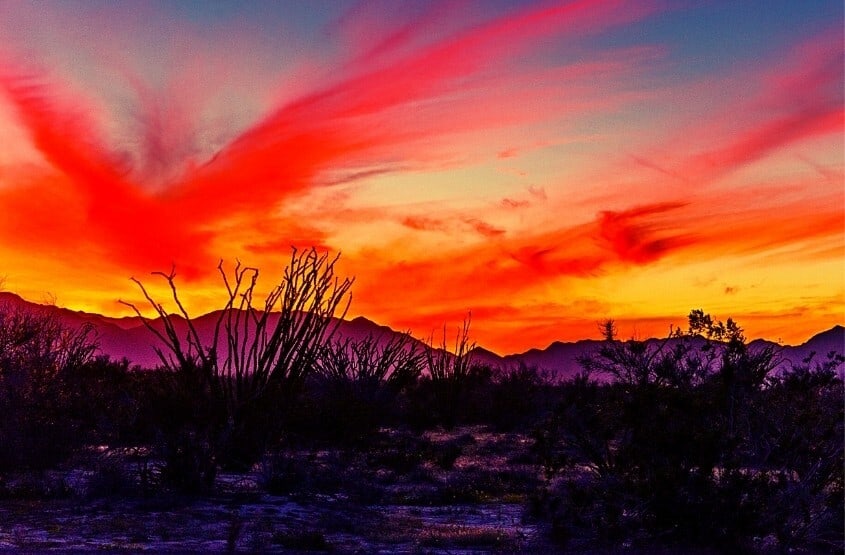 San Felipe is a very safe town located on the eastern coast of Baja California. This fishing village is home to less than 20,000 citizens and is known to be much calmer than bigger cities within the state like Rosarito.
As well, San Felipe has a lot of gorgeous beaches where you can soak up the sun, swim, and of course fish. 
Ensenada
Ensanada, Mexico is one of the calmest cities in Baja, Mexico, and as a result, this town has lower crime rates. Additionally, police and citizens carry a strong level of trust in each other, ensuring the city remains safe.
Ensenada is a coastal city and also happens to be the third-largest city when it comes to population. You can find local wines, delicious seafood, and a lot of fantastic beaches. As if that's not enough, the weather there is consistently superb for almost 9 months out of the year.
Todos Santos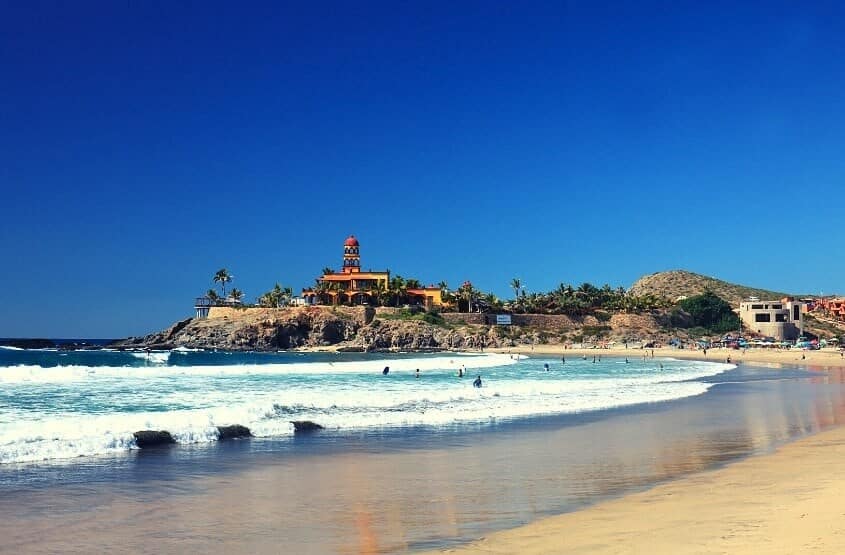 Since Todos Santos is a popular tourist city, local police presence is apparent and quick to respond to any petty crimes that may occur while visiting. This makes Todos Santos a safe place to visit.
Plus, it's a hip surf town where you can find some of the most breathtaking views in the entire country. It's situated on the foothills of the Sierra de la Laguna Mountains and the Pacific coast side of the (Baja California) Peninsula. This natural paradise is made of stone streets and uncrowded beaches but also features a ton of natural beauty and world-class waves.
Overall, the southern part of Baja is known to be the safest place in the entire country. This part of Mexico is not attributed to the drug war and has had no major problems.
In addition to the aforementioned cities, San Quintin, El Rosario, and Catavina are other small towns that you can add to the list of safe areas in Baja.
Moreover, Loreto, Los Cabos, and La Paz are popular tourist destinations with a safe rap. All three cities are some of the oldest and most popular tourist destinations in Baja California Sur.
Not only are these some of the safest areas in all of Mexico, but also some of the most exciting because they're the home to acclaimed national parks and amazing caves.
What Makes Baja Safe?
Considering the size of Baja, Mexico, and the population factor, the crime rate is actually relatively low compared to other areas in Mexico. But what is it that makes Baja, Mexico a safe place?
Baja, Mexico is safe because the people are friendly and welcoming, and the crime although prevalent is usually petty.
Moreover, more than 1.9 million tourist travel to Baja California Sur, Mexico every year. Being home to popular tourist towns such as Cabo and La Paz, you can rest assured knowing police present a strong presence in the touristy areas.
How to Stay Safe in Baja California
Traveling to Baja is not dangerous as long as you come prepared and know what to watch out for.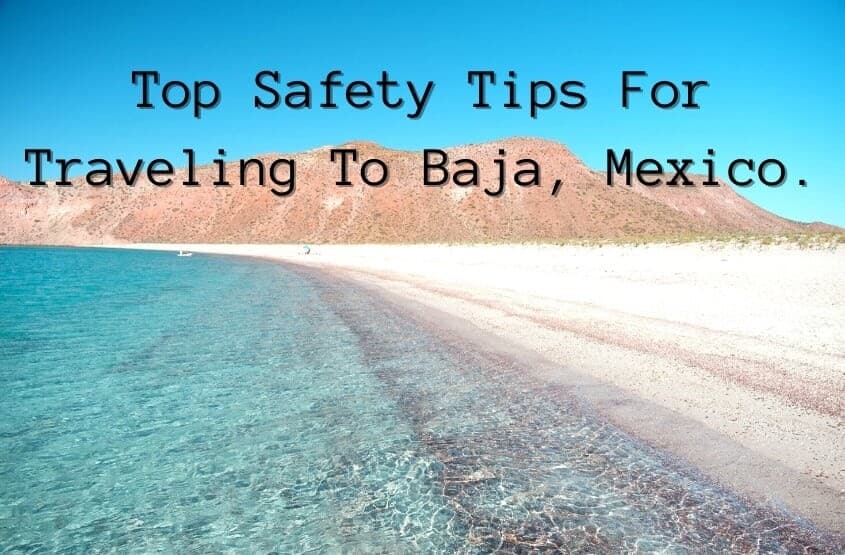 Follow the laws while driving
Many travelers make the trip to Baja California in their vehicle as it's right across the border from California. That said, the moment you cross the border driving conditions along with laws change, so make you understand all the requirements to travel to Mexico by car.
Furthermore, the streets of Baja are littered with potholes and stray dogs, so always be observant while driving and drive during the day if possible.
Be aware that you need Mexican car insurance to drive in Baja California and surrounding areas, otherwise you risk huge legal fees. Plus, many locals don't have insurance, so if you do get into an accident at least you'll be covered. And don't get just any insurance, it's best to get affordable yet reputable insurance like Baja Bound who's been in business for decades.
It's best to avoid driving at night if possible, as your visibility is reduced, and criminals are generally more active at this time. Cartels have been known to create illegal roadblocks as a way to demand money before allowing you to pass through.
Also, armed muggings can occur while stopped, especially in crowded cities, so try to limit how often you stop and plan your trip ahead to ensure you're taking the best routes.
Stay vigilant while wandering the streets
When it comes to exploring the cities in Baja, there are a few very simple rules you should follow to increase your safety.
Never walk alone. Walking around alone is never a good idea, especially in a foreign city. It's best to travel in a large group, or at least with 2 other people. Venturing around a city in Baja alone is just inviting trouble. Skip the trouble, don't walk alone. Simple.

Avoid exploring Baja at night – Exploring a city at night is not the best idea as this is when crime is at its highest and you're most vulnerable. If you do decide to explore at night, go with a group and make sure to bring an extremely bright flashlight and try to stay near the tourist areas as they tend to be safer.
Watch out for petty crimes
Thefts, snatch-and-grabs, and pickpocketing happen a lot in Mexico, especially in crowded areas so try to avoid them. With that being said, be aware of who is around you at all times, don't leave your personal belongings lying around, and certainly don't carry all of your money with you.
Use common sense, stay alert, and don't draw attention to yourself. Avoid wearing fancy jewelry and brand-name clothes which may draw unwanted attention; ultimately leading the criminals right to you.
Don't resort to violence
Although petty crime is the most common experience for all visitors, both physical and sexual violence is also at an all-time high. In fact, in recent years, it's been well documented that Mexico has had a notably high murder rate (with most of the victims being Mexican nationals).
If you're in a situation where you are being threatened for money or valuables, do not resist and/or fight back. 
My aim is not to scare anyone, but rather to inform you of the reality. Although, violent crimes should be easily avoidable using common sense.
Here are some key tips to avoid violent crimes:
Don't get involved with the wrong people
Avoid attracting any kind of attention to yourself
Be respectful and courteous
Never find yourself in a situation where you are alone
Don't buy, sell, or use drugs
Don't get involved with drugs
A majority of the violent crimes that occur in Mexico revolve around cartels and drugs. So the equation is simple. Avoid drugs and cartels, then you avoid violence.
Expect to find yourself in potential trouble if you even consider buying drugs while in Baja, Mexico. If I were you, I would avoid drugs, drug dealers, and any drug-related activities altogether in order to increase your overall safety.
Is the Food in Baja Safe?
The food in Baja California is relatively safe to consume. Of course, not all the food you might find will be safe to eat. To ensure you're eating a safe meal always check the reviews of restaurants online before dining out. Avoid eating perishable foods that are room temperature or look like it's been left out for a long time.
Moreover, consuming raw food like sushi, or undercooked food such as rare meat, you're increasing your risk of getting a foodborne illness. Make sure the meat you eat is cooked all the way through before consuming.
If eating at a street stand watch to see if the person who handles the money is also the same person making and serving the food. Without proper hygiene in between such acts, the likelihood of receiving contaminated food is high.
Is Driving through Baja Safe?
Driving through Baja is generally safe. Be sure to stick to the main roads, avoid picking up hitchhikers, and try not to stop unless it's an emergency. Also, drive during the day if possible and make sure to have Mexican vehicle insurance in case an accident does happen.
Is the Cartel in Baja?
There is always a cartel presence in Baja California. However, the cartel does not generally wreak havoc on tourists because they are their main source of income. As long as you don't get involved in any of the cartel's business, they will leave you alone.
If you're looking to travel to Baja, Mexico but you're worried about the state's overall safety, you can travel with confidence knowing you're already increasing your safety just by consuming helpful content such as this article.
Never Travel Without Our Recommended Travel Gear:
Checkout More Mexico Tips and Tricks: