Puerto Vallarta is one of the most sought-after destinations in Mexico. However, it can be expensive to visit, especially if you don't budget carefully. Fortunately, there are plenty of ways to enjoy PV without breaking the bank.
Sponsored
Having traveled to Vallarta several times, I know it's possible. From finding affordable accommodation to discovering cheap places to eat, you can experience the city's many attractions without spending a fortune. With some careful planning and preparation, you can enjoy an unforgettable trip to Puerto Vallarta on a budget.
How to Visit Puerto Vallarta on a Budget
Visit during the low season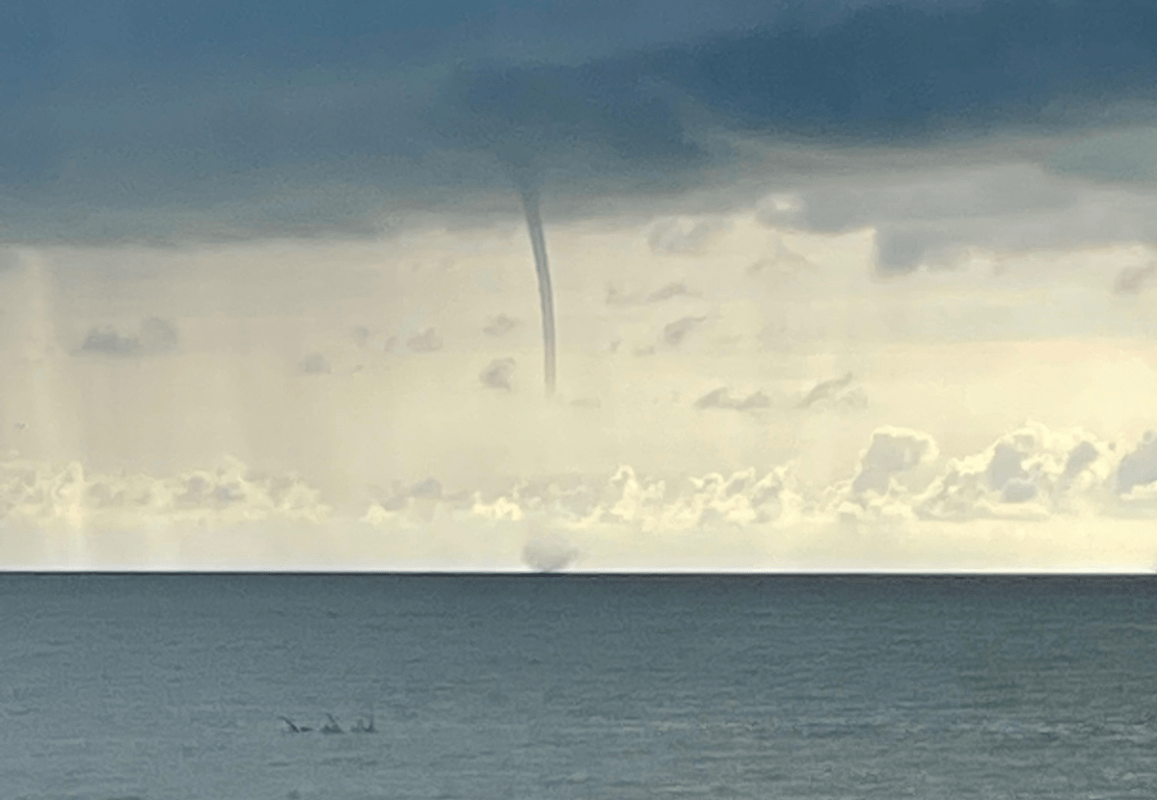 When planning your budget trip to Puerto Vallarta you should consider traveling during the low season (July – September). Booking a ticket for the low season can save you over $300 per person compared to traveling during the high season (December – April).
I know what you're thinking, why is the low season so much cheaper?
To be honest, it's cheaper because it's hot. In August, the high averages around 90 degrees with 92% humidity. Now compare that to January when the average high is 80 degrees with 90% humidity.
Sponsored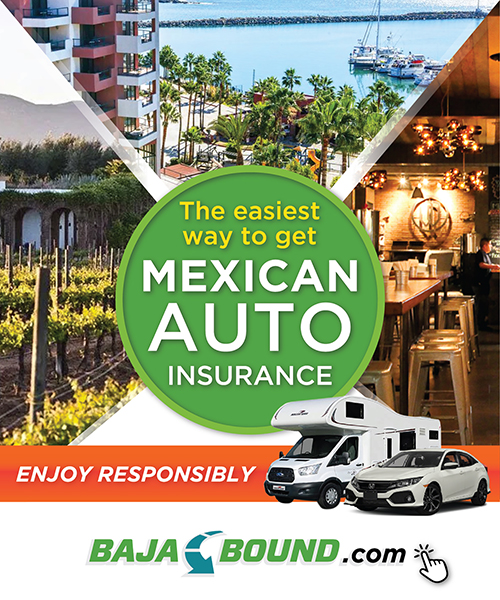 Although the humidity is comparable on paper, the extra 10 degrees during the summer season really intensifies the humidity. So not only is it hot but it's extremely moist. Expect to be walking around dripping if you visit during the high season.
Also, the rainy season begins in July with August being the rainiest month of the year, averaging over 9 inches of rain in total. In my experience, the rain usually begins in the evening and continues throughout the night. That means you can still enjoy your day.
Split your room fare with a travel buddy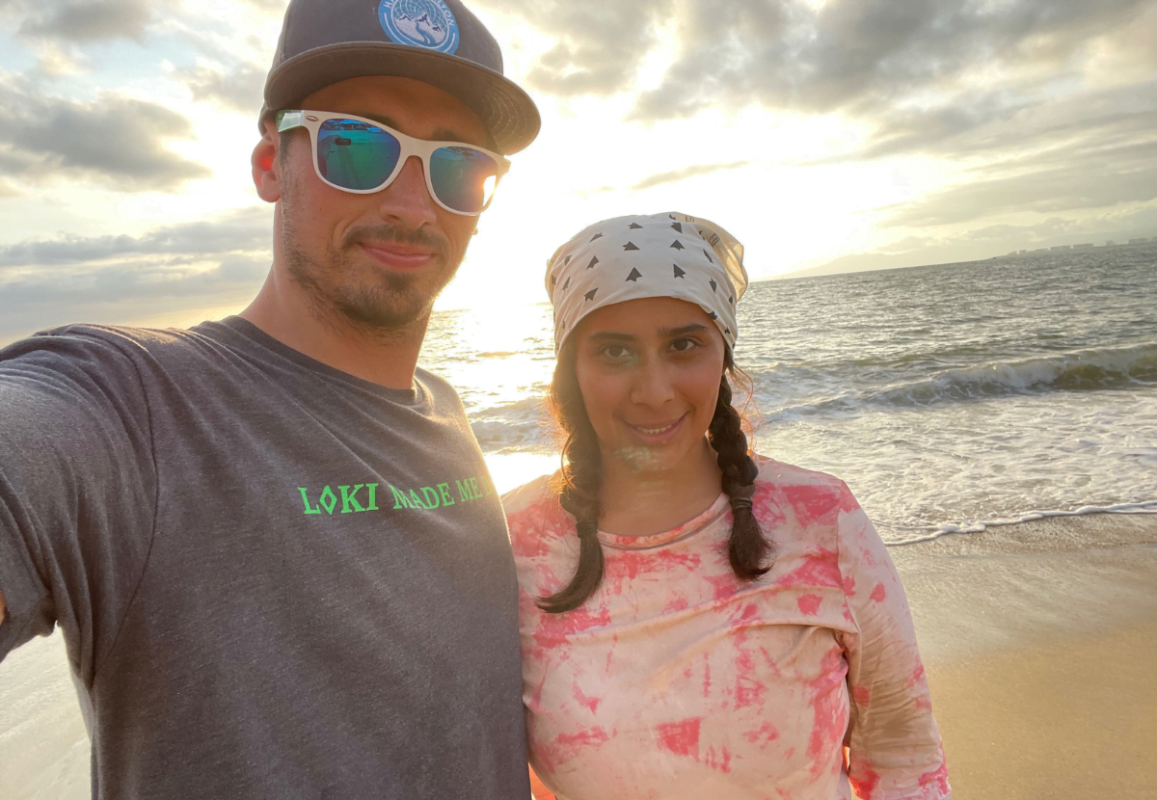 If you're traveling with others, you should really consider booking a room together. This will reduce the overall cost of your accommodation, especially if you can split the booking fee between 3 or more people.
There are numerous Airbnbs located in the heart of Puerto Vallarta that offer 2 or more bedrooms and bathrooms. If you don't mind sharing the kitchen and living room, then splitting the room fare will save you a ton of money.
The average 2-bedroom Airbnb near the center of the city and all the main attractions costs roughly $50 to $180 per night. So if you can split this cost between 4 people, each person only pays $13 to $45 per night. I'd say that's a pretty good deal.
Book a cheap Airbnb
If you aren't traveling with a group of people, no worries. There are still plenty of Airbnbs that offer affordable rates for a smaller room. You might even be lucky enough to find an affordable room on the boardwalk for under $50 per night, but you have to book months in advance.
That said, if you're willing to stay either slightly north near 5 De Diciembre or slightly south in the Romantic Zone, you will find more affordable rooms. And trust me, both of these locations are within walking distance of central PV.
And if you don't want to walk, then the local bus will take you anywhere you need to go for only 10 pesos.
Stay in a hostel
Staying in a hostel can be a great way to save money. Hostels are much cheaper than hotels, and they offer many of the same amenities. Plus, they're great if you're traveling solo, as they provide an easy way to meet other travelers and explore the city with a group.
Most hostels will have bunk beds, shared bathrooms, and common areas for socializing with other travelers. Also, many hostels also have on-site restaurants, allowing you to save money on meals, as well as offering access to convenient amenities like laundry, Wi-Fi, and even swimming pools.
You shouldn't have any trouble finding one in the city as there are over 25 different hostels to choose from. Hostel Vallarta is a popular example of an inexpensive place to stay that's only one block away from the ocean. And it only costs $25 to $35 per night.
Get pesos at a local exchange house
When it comes to buying things in PV, you should really consider exchanging your native currency for pesos as you'll spend less money and get better deals. Although there are several options to get pesos, I highly recommend using a local exchange house to get the best rate.
Getting pesos at a local exchange house can help you save money in a few different ways. 
Firstly, local exchange houses often offer more competitive exchange rates compared to banks or other exchange services such as the one at the airport (please don't exchange your money at the airport). 
Not only that, but they provide a more convenient service compared to banks, which is nice if you're in a hurry.
Local exchange houses often charge lower fees and commissions compared to banks or other exchange services. This means you can save even more money on your exchange rate, which can be especially beneficial if you need to make a large transaction. 
In my experience, local exchange houses often provide better customer service as well. The employers are generally more patient, helpful, and willing to work with you compared to the banks. 
As far as safety is concerned, many exchange houses will have armed security guards standing nearby. At least, this makes me feel a little safer.
Buy your food and drinks at the grocery store
Just like in the states, buying your snacks and beverages at the grocery store is often cheaper than going out, especially if you want alcohol.
Fortunately, Puerto Vallarta has several options to satisfy your shopping needs. There's a Walmart up north if you want the best deals and something that feels "close to home", or there are multiple Soriana Markets located all across the city.
If you're just looking for a quick snack and a drink, there's either an OXXO or Kiosko on nearly every corner that has a variety of essentials at a fair price. 
When I lived in Vallarta, I walked down to Kiosko every other day to re-up on my energy drinks (don't judge me).
Eat at local restaurants
Don't get me wrong, I realize that you're on vacation. If you don't want to go to the supermarket to buy ingredients to prep your own meals, then there are dozens of hole-in-the-wall restaurants that serve the most mouth-watering food for outrageously cheap prices.
Some of my favorite spots include El Campanario and Lonchería Don Jorge near downtown PV, and Mi Pueblito on Av. Francisco Medina Ascencio, if you're staying further up north.
Seriously, this is some of the best food you'll have, and it only costs $5 to $10 for an entire meal and a large drink. And trust me, I've got a big appetite. All these spots are sure to fill you up, even on a budget.
Walk everywhere you go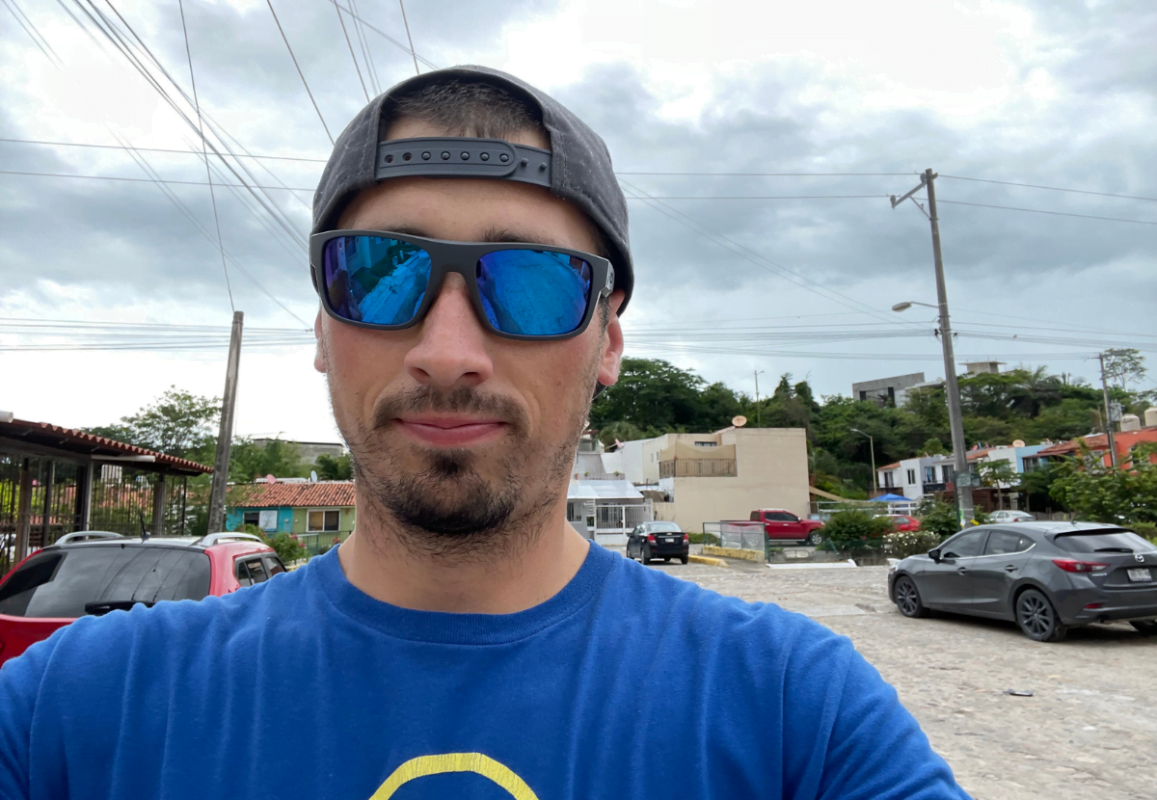 Undoubtedly, the transportation system in Puerto Vallarta is robust. That said, depending on where you want to go, you can explore the entire city entirely on foot. That's right. Literally, everything is within walking distance.
Of course, if you don't like walking, I don't recommend it. But if you don't mind, it's not only free, it's also the best way to get to know the city.
I never would have found all the local eateries if I hadn't walked miles all around the town. Albeit it can be extremely hot, especially if you're there during the summer months. But what do you expect? It's Mexico baby!
My wife and I walked nearly 6 miles from downtown PV to near where we were staying, up north. Sure it took 2 hours, and it was hot, but it's really not that bad if you have good company.
Nonetheless, make sure to travel light and wear appropriate clothing including a hat and sunglasses, and carry water with you everywhere you go. If you aren't a huge fan of water, I recommend purchasing an Electrolyte at OXXO or any market for that matter.
Take the bus for longer trips
If you aren't absolutely insane like me and don't want to walk 6 miles, I don't blame you (cough* wimp). All jokes aside, the bus will take you wherever you need to go for only 10 pesos, which is about 50 cents depending on the exchange rate.
A fair warning though, the buses don't have air conditioning and they can get really crowded at times. It's not uncommon that you might have to stand the entire ride, or at least until you can snatch a seat from someone who gets off.
Personally, I don't mind standing as it lets my armpits breathe a bit more, but sitting isn't bad as long as you crack a window. Considering the number of buses all going to different places, you really have to pay attention to which one you're getting on.
Oftentimes the bus will have a sign on its windshield with a list of common stops it makes (ie Walmart, Sam's Club, Centro, etc.,). If it doesn't have a hand-written sign, then it'll have an electric sign above the windshield. 
You have to be quick to hop on, otherwise, they'll leave you behind. With that, don't be afraid to wave them down as they approach. Sometimes if they don't see anyone trying to stop them, they'll drive right on by.
Here's a nice bus route that can help you figure out where you're going.
Ask for discounts
If you don't ask, you'll never know. Sometimes the best way to save money is to simply ask for a discount. This can work anywhere: restaurants, local shops, taxi cabs—it never hurts to ask.
If you're lucky, maybe 10% of the places will give you some sort of discount or "special" deal. Of course, maybe it's not really that special, but at least it's cheaper than what you would have paid if you hadn't asked.
If it's someone's birthday, you can also get special deals. Many of the restaurants will give you and your group a free round of shots or even a free appetizer if you tell them it's your birthday.
Obviously, make sure it's really your birthday. However, they have never asked to see proof when I've experienced this. And no, I didn't lie, it really was my dad's birthday and he was with me.
Bargain for a lower price
The good ol' bargain game. This is one of my favorite things to do shopping when browsing the local markets for souvenirs. A few things about bargaining.
They expect you to bargain. That's why the prices are so high, to begin with!
Don't feel bad trying to get a better price, especially if you're on a budget.
Go to different shops in the market to compare prices. You'll have to bargain at each one to see who offers you the best deal.
Combine items to get a better deal. First, bargain one item low as possible, then ask how much it'd be if you add in something else you want.
Pay in pesos. Always pay in pesos if you want to avoid getting a poor exchange rate.
If you speak Spanish, that's a huge bonus! Especially if you look like you don't speak it (it's just the truth). Even if you aren't fluent, just learn to say, "how much", and "I can give you this much". They appreciate it when you try to speak their language.
Enjoy the numerous free activities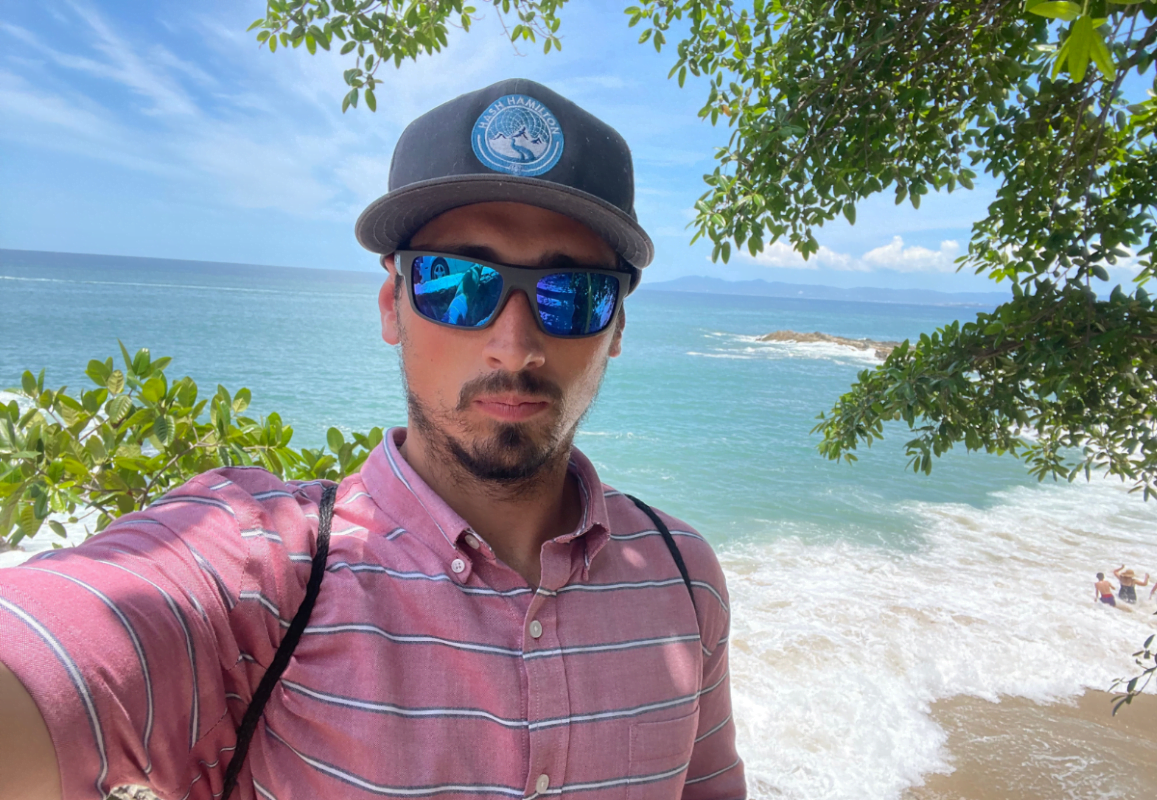 Puerto Vallarta is packed full of adventure-filled excursions and explorations. However, many of these activities will cost $50 to over $150. If you're like me and you don't have the means to fork over extra money to do these activities, don't!
You don't need to. PV has an abundance of activities you can enjoy for free. In fact, there's so much to see that you can fill an entire week's stay full of activities you don't have to pay a dime for!
At the very most, you'll have to pay for a bus if you don't want to walk. But besides that, the city is full of adventurous hikes, beautiful beaches, and shows you can enjoy free of charge. 
So, if you are hesitant to travel to Vallarta because you can't afford all the fancy excursions, forget about it. You can have your own excursions!
Ultimately, visiting Puerto Vallarta on a budget is possible, and with a bit of planning, you can make the most of your trip and create lasting memories. 
By booking your stay during the low season, finding cheap accommodations, taking advantage of free attractions, and exploring the local cuisine, you can create your own exciting and affordable itinerary.