If you are visiting Puerto Vallarta for your first time, there are a lot of questions that need answered. I know because I've been in the same situation, in fact, Puerto Vallarta was my first experience ever in Mexico, and it was unforgettable to say the least!
Sponsored
Your first time visiting Puerto Vallarta expect hot-sunshining weather, meet many friendly and active people, indulge in some amazing food, see stunning works of art including statues, murals, local artists, as well as local performers. In addition, enjoy terrific beaches and swimmable water.
I have since re-visited Puerto Vallarta a few times, and every time I learn something new. That is one of the best things about exploring a new place like Puerto Vallarta, there's so much to experience, but too often we have so little time.
A week in Puerto Vallarta is fantastic don't get me wrong; golden sandy beaches, tasty food, hiking, everything you think of when you hear mention of Mexico, Puerto Vallarta has it.
With that being said, my second time visiting Puerto Vallarta was a bit more organized since I had a better idea of what to expect.
Sponsored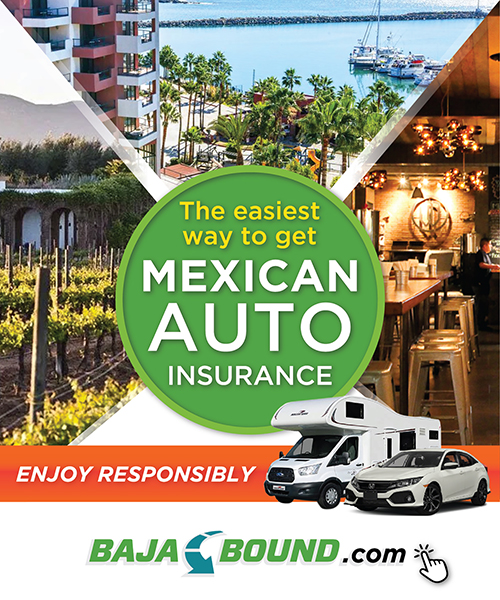 As a result, I feel I was able to enjoy many more experiences oppose to my first time traveling to Puerto Vallarta.
Hence, I'm sitting here today writing this, for all my fellow travelers who may be considering visiting Puerto Vallarta for your first time, let me shed some light on the matter and help you optimize your time, so you can enjoy every waking moment.
What You Need In Order To Travel To Puerto Vallarta
Traveling to Puerto Vallarta is just as easy, if not easier, than traveling to most other cities throughout Mexico. Make sure you have what you need in order to travel to Puerto Vallarta, and you will be all set.
Here is what you will absolutely need when traveling to Puerto Vallarta:
Valid Passport Book
Forma Migratoria Multiple (FMM, you generally fill these out on your flight that is arriving in Mexico)
Alright, so you got there bare essentials out of the way. But what should you pack for your first visit to Puerto Vallarta? Well, let me help you out.
Here are some things you should consider packing when heading to Puerto Vallarta your first time:
Proper Clothing (a hat, long and short-sleeved shirts, shorts/pants, comfortable walking shoes, and a light-weight sweater)
Essential Accessories (sunglasses and an umbrella)
Swim Wear (swimsuit, water shoes, and a rash guard swim shirt to prevent sunburns)
Reef Friendly Sunscreen (do yourself and the environment a favor, only apply reef friendly sunscreen if you plan on swimming)
Insect Repellent (DO NOT MAKE THE MISTAKE OF NOT PACKING INSECT REPELLENT! You can thank me later. . .)
Beach Bag (I just use a couple plastic grocery bags for holding my sand filled shoes)
Camera and or Phone (a phone with a decent camera is a must, however, I enjoy using my Nikon camera)
Waterproof Phone Case (there's a lot of water surrounding Puerto Vallarta, if you want to have your phone with you, make sure to protect it)
Portable Phone Charger (I'm personally never in my Airbnb, but rather always out in the city exploring and trying everything there is to do, so a portable phone charger is a must)
Extremely Bright Flashlight (a bright flashlight is great for a couple of reasons, obviously it allows you to see in the dark, and blinds anyone who may want to cause trouble)
Pesos (please don't buy anything unless you get yourself some pesos, it's super easy and safe to get pesos in Puerto Vallarta; just read how I send pesos to myself in PV right from my phone; Best Ways To Send Money To Mexico
You can purchase most of this stuff at your local supermarket, or you can find links to these items on my Recommended Travel Gear page.
Okay, I know what you're thinking. Is all this really necessary? I say, without a doubt.
I know it may seem like a lot at first, especially if you have never traveled to Mexico in general. But, you can reuse just about all these items whenever you travel to any warm destination.
To put it all into better perspective, I did not bring all these items my first time visiting Puerto Vallarta, and boy did I regret it. If you don't bring insect repellent, don't be surprised when you return home looking like a bug chew toy. I don't know what it is, but the insect in Mexico do not like foreigners.
Moreover, Mexico is known for malaria carrying mosquitoes. I'm not trying to scare you however, I do want to be honest and inform you.
For those of you who don't know; malaria is a mosquito-borne infectious disease that can cause symptoms such as fever, tiredness, vomiting, and in extremely severe cases, even death. So do you believe me yet?
I have no doubts that everything on my list is damn near essential. If it's not essential, then it's essential for my own peace of mind at the very least.
How Much Does A Trip To Puerto Vallarta Cost
A good thing to know is how much your first trip to Puerto Vallarta is going to cost you. After traveling to PV multiple times now, I have figured out exactly how much a trip to Puerto Vallarta will cost.
The cost to travel to Puerto Vallarta for 7 days, including roundtrip airfare, lodging, food, transportation and activities for two people, will cost anywhere from $1500.00 to $2500.00 and greatly depends on your lodging choice, as well as when you book your flight. Book your flight months in advance for the best rates.
| 7 Day Expense Per (1) Person | 7 Day Cost US$ Per (1) Person |
| --- | --- |
| Roundtrip Airfare | $300 to $650 |
| Airbnb | $250 to $900 |
| All-Inclusive Resort | $520 to $2200 |
| Transportation (Bus and/or Uber) | $20 to $40 |
| Food (Eating out 3 times per day) | $150 to $300 |
| Activities (Excursions, Shopping) | $50 to $300 |
| Average Total: | $1540 to $3200 |
Averages are based on my own personal experience
Looking at this chart above, I always seem to fall closer to the $1500.00 average. Spending only $1500 will get you a boardwalk/beachfront, ocean view Airbnb, plus all the food and activities you have the stomach and time for.
Just another reason why Puerto Vallarta is so great, it's rather inexpensive for everything this gorgeous beach town has to offer. Not only that, but you hardly need to spend any money to have a good time. Most of my expenses in Puerto Vallarta are from all the food and snacks I can't resist.
Other than that, I only spend $10 for transportation from the airport, and another $10 getting back via Uber. The rest of the city can be explored on foot, at no expense to you (besides some sore feet if you don't wear the proper shoes.)
If walking isn't your thing, no judgement here. Hop on the local city bus which will take you anywhere you need to go in the city for only $15MX (less than $1.00). Otherwise, Ubers as well as taxis are very abundant in Puerto Vallarta, there seems to be a couple on every street corner.
Where To Stay In Puerto Vallarta For Your First Time
Choosing where you should stay for your first time in Puerto Vallarta can be a difficult decision, considering you have never been there.
Stay in Downtown Puerto Vallarta your first time visiting for the ultimate experience. Downtown is conveniently located around all the action including the best restaurants and markets, as well as the famous Malecon Boardwalk, which hosts a handful of local vendors and performers. Also, downtown is near all the other zones.
Downtown is the best location in my experience, whether you want to kick back, relax and enjoy the view, or party it up; downtown is where you want to be.
Other popular zones include the Romantic Zone (south of downtown) and the Hotel Zone (north of downtown).
The Hotel Zone is just that, an area where you will likely stay if you are staying at an all-inclusive resort or hotel.
The Romantic Zone is incredible as well, featuring beaches, restaurants, and an overall beach-town party vibe.
The reason I enjoy Downtown so much is because these other zones are easily within walking distance, making it the perfect spot to call home temporarily.
Transportation From Puerto Vallarta Airport To Your Lodge
When you finally arrive at the Puerto Vallarta airport, you will collect all your belongings, and eventually make it out the front doors. Don't worry about finding transportation from the Puerto Vallarta airport to your hotel or Airbnb however.
Transportation from the Puerto Vallarta Airport is readily available upon exiting the airport, taxi and shuttle drivers will be waiting to take you wherever you need to go, or you can rent a car in the airport as well.
If that is something you are interested in, go for it. But BE AWARE; taxis and shuttles are overpriced at the airport, instead I always opt for an Uber.
There's just one problem, Ubers are NOT AVAILABLE for pickup at the airport. But no worries, don't let that stop you! When you exit the airport, hang a left and walk down the sidewalk until you see the large bridge that crosses over the main roadway. You'll take another left to eventually begin your venture upstairs, and over the bridge.
When you're on top of the bridge, this is when you should request your Uber pickup. By time you cross the bridge to the other side of the street and make it down another set of stairs, your Uber driver will be waiting for you.
When you come down the stairs, walk in the direction in which the traffic is going, this is where Ubers pickup. If you walk the opposite direction of traffic flow, you'll notice a bunch of cab drivers. Uber drivers will not stop there, so make sure you're "in front" of the bridge. Worse case, the app will show you where your driver is waiting.
Good news is, when you need to head back to the airport when you are returning home, Uber drivers will drop you off in front of the airport doors. It's funny how that works, but I'm not complaining. . .
Getting Around Puerto Vallarta
Once you are ready to get out and explore all that Puerto Vallarta has to offer, there's a few way you can go about doing this.
Getting around Puerto Vallarta is quick, easy, and inexpensive. The local bus system costs MX$15 per person, an Uber costs MX$3.60 to MX$9.20 ($0.15 to $0.50) per kilometer, and taxis start at MX$50 and go up in price from there, depending on which zone you are in and where you are heading.
If you are wanting to explore the whole town, it's best to experience it all on foot. The reason being, is that you will miss out on many excellent food spots, shopping, art and culture in general if you are passing by everything in a car. Not only is walking free, but it's the best way to see the entire town.
Now, if you are heading to somewhere such as Nuevo Vallarta or south to Playa Punta Negra, I highly advise you take an Uber for the most inexpensive option, or a cab. Otherwise, you will be walking for a VERY long time (over an hour walk).
Communicating In Puerto Vallarta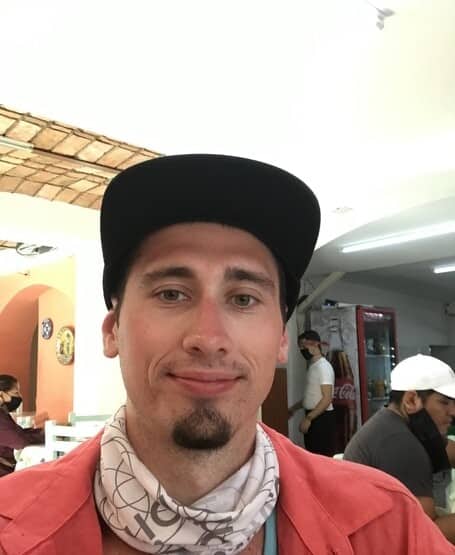 Communication is key. If you're concerned about being able to communicate with the locals in Puerto Vallarta, don't be.
When visiting Puerto Vallarta, many people will know a little bit of English, particularly in the touristy parts of town such as the boardwalk area and most of the surrounding businesses. As well, most menus will have both an English and Spanish side ensuring ordering food remains hassle free.
There are some people who may understand very little English as well, so it does help to know some very basic Spanish when traveling to Puerto Vallarta.
Here are some common words and phrases I recommend you learn before traveling to Puerto Vallarta:
English Phrase/ Word
Spanish Phrase/ Word
Thank you/ no thank you
Gracias/ no gracias
Please
Por Favor
Bathroom
Where is the bathroom?
Baño
Dónde está el baño?
Bill please (when you're ready for the check/bill)
La cuenta, por favor
Down (say this when you want off the bus)
Baja (pronounced Ba-hah)
How much? (does it cost)
Cuánto?
You give me a taco please.
(translated literally, common phrase when ordering food)
Me das un taco por favor.
(use "me das" to order food, end your sentence with "por favor" for politeness)
With these few simple words and phrases, it should be more than enough to get you by in Puerto Vallarta. In fact, many locals appreciate the fact you are willing to try to speak Spanish, even if you're not great at it.
I try to order everything and ask for anything in Spanish whenever I visit Mexico. Do I mess up? Yes. Do I keep trying? You bet! It's fun, and it feels pretty cool when you can communicate in another language, even if it's just a few words or phrases.
Worse case, you can download a translation app such as Lingvanex which translates literally everything. Whether it be words on menu, text messages, speech, it literally translates anything for you. If you decide to go this route, I recommend you try your best to learn while using the app at least.
Regardless of how you decide to approach communicating, I'm positive you will find it very easy to communicate with most people, even if you just point at things. Don't be nervous, it's easy.
What To Do In Puerto Vallarta
Alright, so there is A LOT to do in Puerto Vallarta. But, if I only had one week to enjoy PV to the fullest, here's what I would do.
The top things you should do while in Puerto Vallarta are explore the Malecon, hike up to Cerro De La Cruz, have a beach day, and visit all the markets and try as many restaurants as possible. Make sure to visit all the zones to get a real taste of Puerto Vallarta.
1. Malecon Boardwalk
The boardwalk in Puerto Vallarta stretches a mile-long while hugging the beautiful blue Pacific Ocean and glistening beaches. The Malecon is best explored later in the evening time (around 6PM to 9PM).
Not only will it have cooled off by then, but many of the vendors may not setup shop until later in the day. If you go too early, such as in the morning, although still a stunning walk, there will not be many vendors or performers out and about yet.
My personal favorite encounters along the boardwalk inlcude all the statues and sculptures, the cold coconut stand, cheesecake stand, and the floating man. Yeah, you read that right. . . The floating man! Cool, I know.
Caution to the wind, if you take any pictures with the performers, they expect you to tip them. So if you don't want to tip them or don't have the cash, don't bother approaching them. Otherwise, take a picture from afar.
2. Cerro Del La Cruz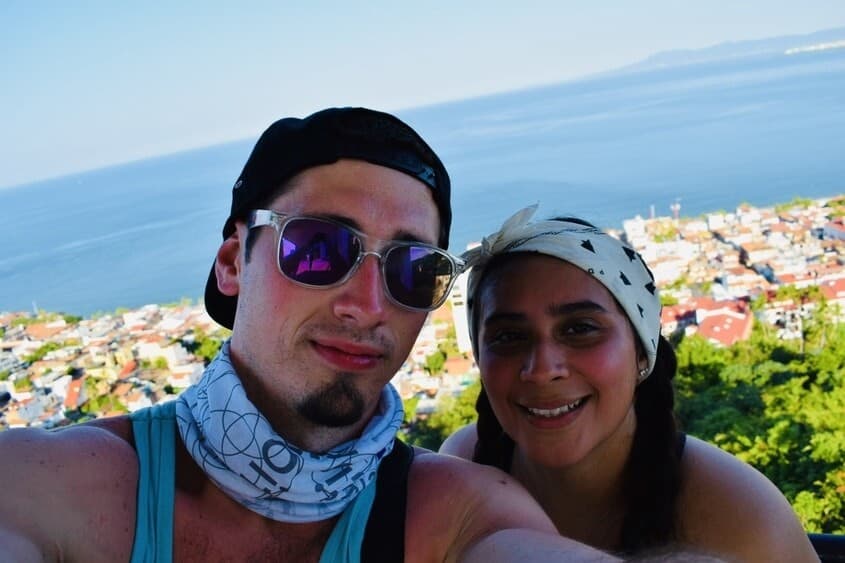 Puerto Vallarta is a city full of active and adventurous people, from locals to tourist, most people enjoy taking walks, jogging, riding bikes, and especially hiking up to one of the most breathtaking view points; Cerro de la Cruz.
Cerro de la Cruz aka Hill of the Cross, is a large hill with a spiraling staircase leading up to the top. Once you make it to the top, it is truly an amazing site to see. Envision tranquility, a nice cool breeze, and a view of not only the entire city of Puerto Vallarta, but also the Bay of Banderas.
It can be a challenging hike due to the heat and height of the hill. If you need to stop and rest on the way up, you can do that no problem. Make sure to wear comfortable shoes as there are many steps on your way up.
As well, make sure to bring a bottle of water and a snack for when you reach the top, you'll need it. It's best to hike Cerro de la Cruz either early in the morning in the cool hours, or late in the evening before the sun goes down. If you can catch site of the sunset, I highly recommend it.
Make sure to checkout Cerro de la Cruz for the view of a lifetime, you won't regret it.
3. Enjoy A Day At The Beach
A beach day in Puerto Vallarta is nothing less than spectacular. The sand is hot, the water is warm, and the sun is blazing down upon you.
The beaches in Puerto Vallarta are generally pretty clean and clear of trash and debris however, there are small amounts depending what beach you end up at. The closest beach to downtown is Olas Altas Beach, which is about a 5 to 10 minute walk from downtown.
This beach is a good beach for swimming and isn't usually too busy, the busier beach; Playa Los Muertos, is even further south and has water water sports and the awesome Playa Los Muertos Pier, definitely worth checking out the pier at the very least.
If you bring some pesos to the beach (no more than MX$100), you can enjoy some of the local beach vendors offering grilled shrimp and fish on a stick or fresh mango, and other accessories like sunglasses if needed. The mango on a stick is so tasty and refreshing, you have to try it!
I recommend wearing some water shoes as the sand is usually very hot, and the water will have small pebbles that may be a bit uncomfortable when walking into the ocean. Of course, ensure you bring plenty of sunscreen and apply it 15 minutes before you plan on entering the water to maximize its effectiveness.
I have barely scratched the surface of all the wonderful things there are to do in Puerto Vallarta. If you're wanting to know more about what else there is to do in Puerto Vallarta, checkout The Top 20 Free Things To Do In Puerto Vallarta.
Safety In Puerto Vallarta
Despite everything you see in the media, and things you may hear from others, Puerto Vallarta is one of the safest cities in Mexico.
Safety in Puerto Vallarta is considered high according to Numbeo.com. As well, the overall crime rate is low with corruption, bribery, and theft being the main concerns. Use common sense and practice being vigilant, and you will be safe when visiting Puerto Vallarta.
Walking around Puerto Vallarta you will likely experience no issues. My wife and I have explored the whole city on foot, and have never had a bad experience or ran into any kind of threatening situation, and this includes walking at night as well.
However, if you decide to venture out in the evening, make sure to bring a bright flashlight, and try to avoid walking alone. Although Puerto Vallarta is safe, it's best not to make yourself and easy target for anyone.
Moreover, the Mexican National Guard roams the streets of Puerto Vallarta, ensuring all the tourist remain safe and have an enjoyable time. Tourism is a very lucrative business after all, and it's in their best interest to make sure everyone who visits Vallarta remains comfortable and feels welcomed, day and night.
Overall, I have visited Puerto Vallarta many times, and I live to tell the tale. When traveling to Puerto Vallarta, you can travel confidently knowing you will be safe and comfortable in this friendly town.
If you are looking for an amazing time in Mexico, especially if it's your first time visiting, Puerto Vallarta is the perfect destination for you.
---
Checkout My Recommended Travel Gear Here:
Looking For A Specific Destination?