Often times, people are looking to travel to Mexico to relax and destress. A popular choice amongst travelers are booking rooms in an all-inclusive resort. Mexico all-inclusive resorts are just as they sound, all-inclusive. However, the media may make you hesitant when deciding if Mexico's all-inclusive resorts are safe.
Mexico all inclusive-resorts are a safe option for any traveler looking for a clean and luxurious experience. Offering amenities such as; multiple restaurants and bars, swimming pools and parks, live performances, and kid friendly or adult only options. These resorts are meticulously sanitized and looked after 24/7.
Mexico is an excellent choice for your next paradise vacation destination. Many folks enjoy the luxuries which Mexico offers such as; tropical beaches and picturesque water, mouth-watering food, and an overall fun and inviting vibe.
One of the main reasons Mexico is such a popular tourist destination is because all of this is offered at such an inexpensive price when compared to other desirable locations, and the all-inclusive resorts are no exception.
Mexico's all-inclusive resorts are filled with an endless amount of amenities catering specifically to their guest's wants and needs. Not only do these ritzy resorts offer a copious luxury experience, but their location tends to reign supreme over any other areas you may choose to stay.
This is mainly due to the resorts residing on the beach, providing marvelous ocean views and an altogether paradise feel.
Is It Safe To Go To Resorts In Mexico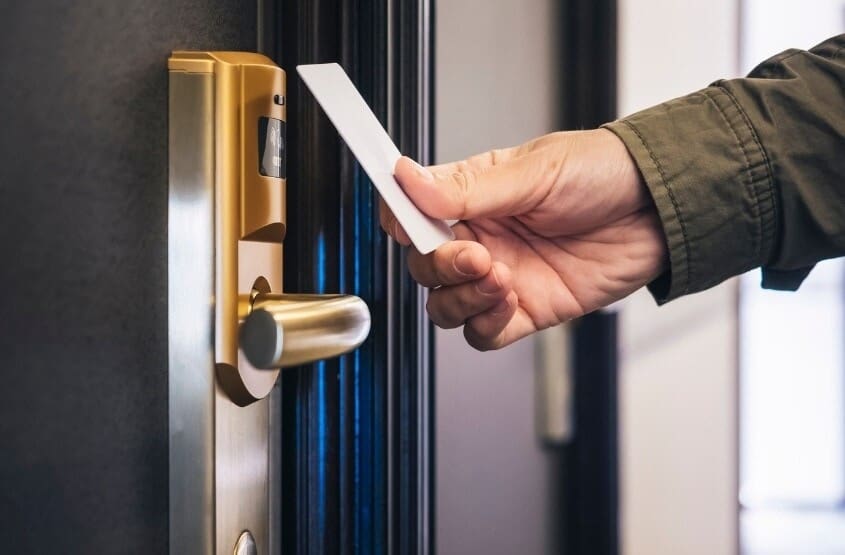 Travelers from all around the world look to take advantage of everything that is included in a Mexico all-inclusive resort, but many people still wonder if it's safe to visit these resorts.
Generally, most resorts in Mexico are safe and hold a strong reputation with many guests returning year after year. As of 2020, resorts in Mexico have taken a more serious approach concerning cleanliness and sanitization efforts. Also, resorts are a secure option, allowing only guests access to any of the main areas.
If you are concerned about safety wherever you decide to travel to in Mexico, you can be at ease knowing that resorts are one of your safest lodging options. Many of the resorts have security cameras and staff keeping a close-eye on everyone who enters and leaves.
Not only do they keep watch, but they also know every guest who check-in and check-out. Resorts require that you check-in before handing over any access to their room or amenities. Meaning, you can't be some random person who just happens to stumble in, if so, you will quickly be exposed.
As far as cleanliness is concerned, you will find staff cleaning and sanitizing every day, multiple times per day. The appearance of a resort is a huge priority when it comes to new guests, especially if they want to turn them into returning guests.
Every room is cleaned and sanitized before new guests arrive. As well, you may even request to have your room cleaned daily by a resort staff member.
Even the staff themselves practice excellent personal hygiene, many are required to maintain a certain standard of appearance to ensure your overall experience is exceptional.
The restaurants generally contain high-quality ingredients, and are ran by a professional staff. Buffets use covers and lids to prevent contamination, and hot food is kept hot, as well the cold food is kept cold.
In my experience, you are much more likely to experience stomach issues or even food born illnesses when purchasing food from an outside vendor in Mexico.
Things To Watch For When Staying At A Mexican All Inclusive Resort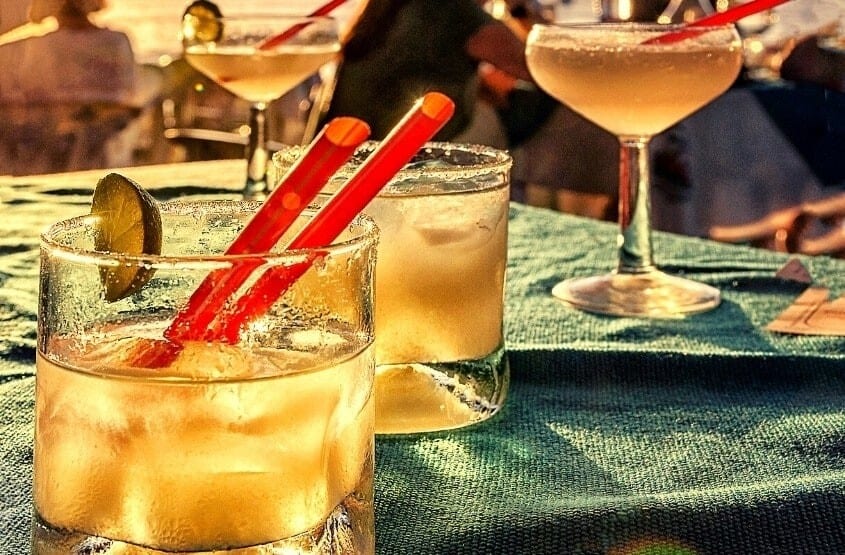 Of course, just because a resort in Mexico is your safest option when it comes to your lodging place, doesn't mean you shouldn't watch for things when staying at an all-inclusive resort. It's best to still remain vigilant and use common sense.
Some things you should watch for when staying at a Mexican all-inclusive resort are:
Report and suspicious people or activity to the staff.
Don't leave your personal belongings unattended.
Ensure your bartender uses brand-name alcohol.
Make sure your food is cooked to your standards.
Avoid consuming food that has been sitting for long periods of time and is not properly stored.
Tell NO ONE which resort or room you are staying in, except people you trust (family, friends).
Taking notice of anything that seems unordinary or just not right to what you are use to will help you maintain your safety. If you suspect there is a problem or you feel uncomfortable, notify the hotel staff immediately.
Even though you're at an all-inclusive resort, that doesn't necessarily mean there aren't people with bad intentions, it's best trust no one and make sure you don't leave any of your personal items unattended. This includes your bag, purse, phone, drink or really anything you wouldn't want a stranger to have access too.
Moreover, do not tell anyone which resort or room you are staying in, or for how long you plan on staying. That is no one's business. The only people you should tell where you are staying is a trusted friend and/or family member.
When eating at any resort-provided restaurant or cafe, check to make sure your food is cooked to your standards, avoid consuming any food that has been sitting out and was not properly stored. Hot food should remain hot, and cold food needs to stay cold.
We have all heard the horror stories where resort guests have received tainted or "fake" alcoholic beverages containing methanol, in which case can cause severe or even fatal illness.
Although this is uncommon, it's definitely something you should watch out for. Some simple steps you can take to avoid consuming tainted alcohol are as follows:
Watch for any discoloration of the alcohol.
Check that your bartender only uses brand-name liquor.
Examine that there is no off taste.
Take notice of any pungent odor.
Avoid hard liquor and mixed drinks.
Stick to drinking beer or wine.
Ensure your mini-bar drinks are sealed, and the labels are on straight.
Watch for symptoms of tainted alcohol (dizziness, nauseousness, or confused, for instance – for the amount of alcohol you consumed.)
BE AWARE, there is no guaranteed way to check for methanol presence in your alcoholic drink, you can do your best minimize your risk by being extra cautious, or just avoid consuming alcohol all together.
If you want a drink but you are concerned about receiving potentially fake alcohol, you can buy your own from a store which is less likely to carry the tainted substance.
Ultimately, using common sense and taking notice of anything unusual will go a long way when you are staying at a Mexican all-inclusive resort.
How To Choose A Safe Mexican All Inclusive Resort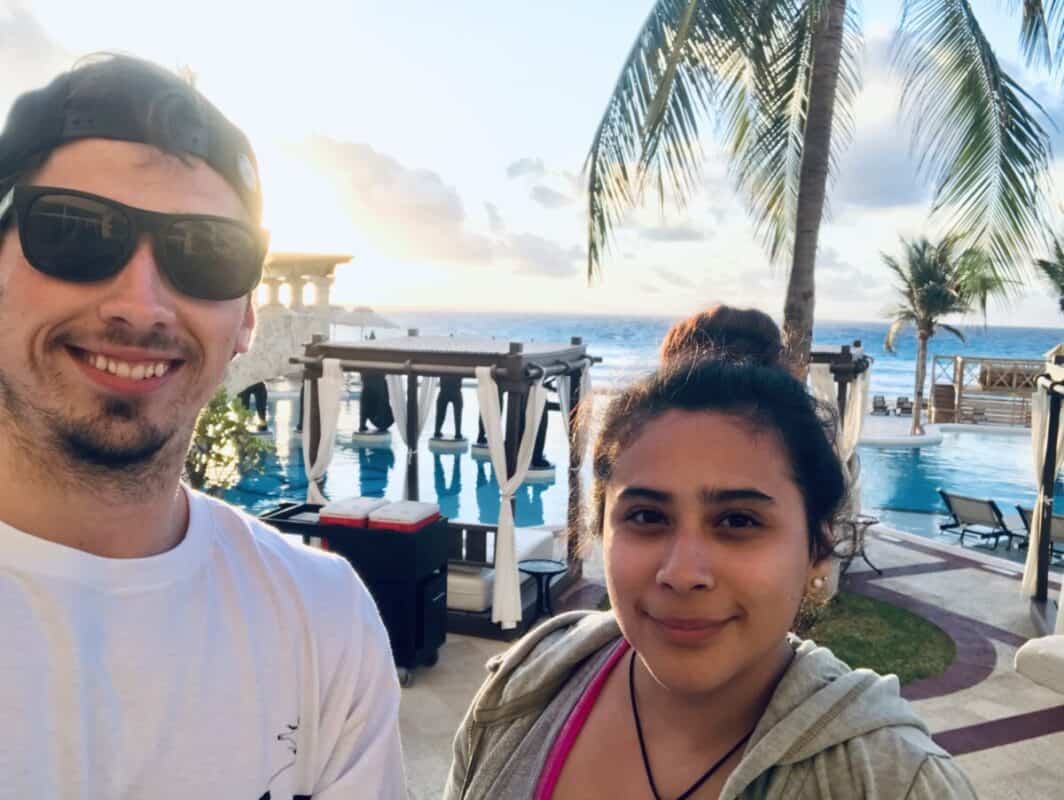 There are some key indicators that can make certain resorts safer than others. So, how would you go about choosing a safe Mexican all-inclusive resort?
Here are a few ways you can make sure you choose a safe Mexican all-inclusive resort:
Read the reviews (what have others said about the resort)
Check local city crime rate (

Numbeo.com

offers this feature)
View the resort's website (look at pictures and ensure the property looks secure, view the resort in

Google Maps

for a better perspective)
Contact the resort's customer service (ask if they have security cameras in place, as well as any additional security measures they may have)
Geography plays a huge role when it comes to overall safety of the resort in question. A destination such as Cancun is probably more secure do to its location on the peninsula which is far away from the local population, making it a more difficult target for crime.
However, visit a resort in Mexico City where resorts are in the middle of town, and you increase your risk of exposure to crime quite a bit. This gives locals easier access, better escape routes, and ultimately a more likely area for crime to occur.
That being said, crime can occur anytime, anywhere, so it's best to stay aware and use common sense.
Overall, Mexico's all-inclusive resorts are likely a safer option over any other type of lodging that's available. Most high-class resorts have security staff and measures in place to ensure all guests enjoy a comfortable and safe experience.
---
Make Sure To Checkout My Recommended Travel Gear:
Looking For A Specific Destination?