Being one of the most popular destinations in Mexico many travelers often ask, "Is Puerto Vallarta cheap?" After spending two months there myself, I learned just how cheap Puerto Vallarta really is.
Is Puerto Vallarta Cheap?
Puerto Vallarta is one of the cheapest destinations in Mexico. Including your accommodation, food, transportation, and entertainment you can spend as little as $35 per day depending on your needs. The most expensive cost is generally recreational activities which range from $35 to over $150.
Below is a breakdown of the average cost per day in Puerto Vallarta as a traveler.
| Expenses | Price in USD (approximate) | Price in Pesos |
| --- | --- | --- |
| Accommodation | $15 | 290 MXN |
| Food | $15 | 290 MXN |
| Transportation | $3 | 60 MXN |
| Entertainment | Free – $15 | 290 MXN |
| Alcohol | $10 | 193 MXN |
| Total cost: | $58 | 1123 MXN |
The average cost of expenses in Puerto Vallarta
Although Puerto Vallarta was cheap in my experience, your experience could be different. I was living there on a very limited budget with my wife so we did everything we could to save money.
If you're planning to visit Puerto Vallarta on a budget, it's important to consider how you're going to exchange your money for pesos as there are various options.
Even though most businesses will accept foreign currency in Vallarta, you will spend less if you pay in pesos.
What Are the Costs When Visting Puerto Vallarta?
Below is a breakdown of the costs to visit Puerto Vallarta. Also, I made sure to explain how we saved money each day.
Accommodation
Your hotel or Airbnb will generally be the most costly part of your trip (with the exception of the flight) when visiting Puerto Vallarta.
That said, you can find really reasonable accommodations by booking an Airbnb or staying at a hostel.
Of course, if you are traveling with your partner or your family you might be more comfortable staying in an Airbnb where you have more privacy.
Otherwise, a hostel is a great way to save money as you can find some for as cheap as $10 to $20 per day.
Just make sure to check the reviews online before staying in a hostel, not all of them are what you might expect.
Besides hostels, there are some affordable Airbnbs you can stay in too. By going to the app and setting the filter to your nightly budget, you can see exactly what's available in your price range.
You'll be surprised to find apartments for as low as $12 to $25 per night. But remember, you get what you pay for.
This price won't get you an ocean view, but it will get you close enough since nearly everything in Puerto Vallarta is within walking distance.
Just make sure to check the description and included amenities before booking. Some Airbnbs will charge extra to cover the cost of air conditioning, for example.
Food
Not only does Puerto Vallarta have some of the best food, but it also has some of the most inexpensive food I've ever bought.
Obviously, if you're going out to fancy restaurants every night you're going to need to increase your budget.
But if you take the time to do your research and find all the amazing hole-in-the-wall restaurants, you can save a ton of money—plus the food is better.
If you plan to eat out for all your meals, you can expect to spend $15 to $30 per day including your beverages.
The average meal will cost you anywhere from $5 to $10 in Puerto Vallarta, so depending on how often you eat and where you eat, expect to pay somewhere in the middle.
If you want to save even more money and you have a place to cook your food, you can do some grocery shopping at a local market or Walmart and make your own meals.
But to be honest, eating out is just as cheap, if not cheaper than buying your own groceries in some cases. Plus, who wants to cook while they're on vacation?
One area where you can really save money is beverages.
If you don't mind drinking water and you have a water bottle, just go to the store and buy a 3 to 5-gallon jug of water. It only costs a couple of dollars and it will last you many days.
Just remember, you'll have to pour it.
Transportation
The transportation system in Puerto Vallarta is robust. That means you can take the local bus to get literally anywhere you need to go—or at least close enough. But I understand not everyone is comfortable or even able to ride the bus.
No worries, there are other affordable options as well.
Here are the average transportation costs in Puerto Vallarta:
City Bus (10 pesos)
If you don't mind riding the city bus, it's the cheapest form of transportation next to walking. 10 pesos will get you a ticket to anywhere you need to go. Just know that it's a one-way ticket.
The bus system in Puerto Vallarta is excellent. You can use the Bus tab in Google Maps to help you determine which bus you might need to take.
Or you can use this extensive list of Bus Routes and Fares to find out exactly which bus will take you to where you need to go.
Uber (100 pesos)
It's true, Uber is a great way to get around in Mexico, and more specifically, PV. The only place you can't get an Uber in Puerto Vallarta is at the airport, at least, not on airport property.
Instead, you have to exit the airport left, walk up the stairs to the bridge, cross the main road, then head back down the stairs to order your Uber.
I like to order it while I'm standing on the bridge as there are shops down below that will pester you until your ears fall off. And if you're not used to it, it can be annoying.
That said, the average Uber ride in PV is around 100 pesos. Of course, this greatly depends on the distance traveled. Expect to pay a bit more from the airport to downtown PV, as it's a long ride.
But once you're in the city, expect to pay $5 to $10 for a 10-minute ride.
Pro tip: Many Uber drivers in PV speak a bit of English. Use their knowledge and ask them any reasonable questions you might have. 
Where's a good place to eat? What's your favorite place to visit in PV? Is there anything I need to see while visiting PV? These are all reasonable questions to ask your Uber driver. Just make sure to leave him or her a nice tip.
Taxi (80 pesos)
Taxis get a bad rap in Puerto Vallarta. However, after riding in multiple taxis I realized they're not so bad.
In fact, in many instances, the price of a cab either matched or was cheaper than an Uber. Just know you will have to pay the driver in cash as opposed to through an app.
My best advice is to check how much an Uber would be first using the app. Once you have the price, don't order it and instead find a cab.
Ask the driver how much it would be to get you to wherever you're going.
If the price is slightly higher, you can try to bargain to get the price equal to or lower than Uber. If they don't budge, then you can order the Uber.
Taxi drivers might not be as friendly as most Uber drivers, but they will get you to where you need to go.
Walking (free)
Let's be honest, walking is the best way to get around in Puerto Vallarta, and it's the most affordable option. However, if you are unable to walk or you have people with you who can't walk long distances, that's alright.
But if you can walk, I can't recommend it enough. You will see things that you'd never notice while riding a bus or taking an Uber.
So not only do you get to save money, but you also get to familiarize yourself with the city. If you are staying anywhere near downtown PV, then it's worth walking.
My wife and I have walked for hours upon hours, and we enjoy every second of it.
That said, make sure to travel light, dress appropriately, and bring a beverage. Especially in the hotter months (June through October) when temperatures reach the high 80s.
Seriously though. Everything in Puerto Vallarta is within walking distance. That is—if you're willing to walk.
As far as walking at night, I've never had an issue. Of course, I won't recommend it especially if you're alone.
But honestly, my wife and I have walked miles into the night with no issues besides tripping on a few cracks in the sidewalk (seriously, bring a flashlight).
Entertainment
There's an abundance of entertaining things to do in Puerto Vallarta. And the best part is, there are so many free activities!
If you don't want to spend one peso on entertainment in PV, you don't have to. There are many sites to see free of charge if you're willing to explore.
The type of entertainment you desire really depends on what you enjoy doing. I will say that I personally enjoyed paying $16 to visit the butterfly sanctuary, plus, you're supporting them if you decide to book an experience.
Alcohol
If you enjoy sipping on a margarita or a cold beer, you're not alone. Luckily, alcohol in Puerto Vallarta is fairly inexpensive.
The cheapest option for saving money on alcohol is by purchasing it from the store, preferably Walmart or another supermarket if you want the best price.
On average, 1 pint of domestic beer will cost $2 to $3, while imported beer will cost twice that.
Avoid purchasing alcohol directly on the boardwalk or on the beach to avoid overpaying for your drinks.
What Is the Cheapest Time to Visit Puerto Vallarta?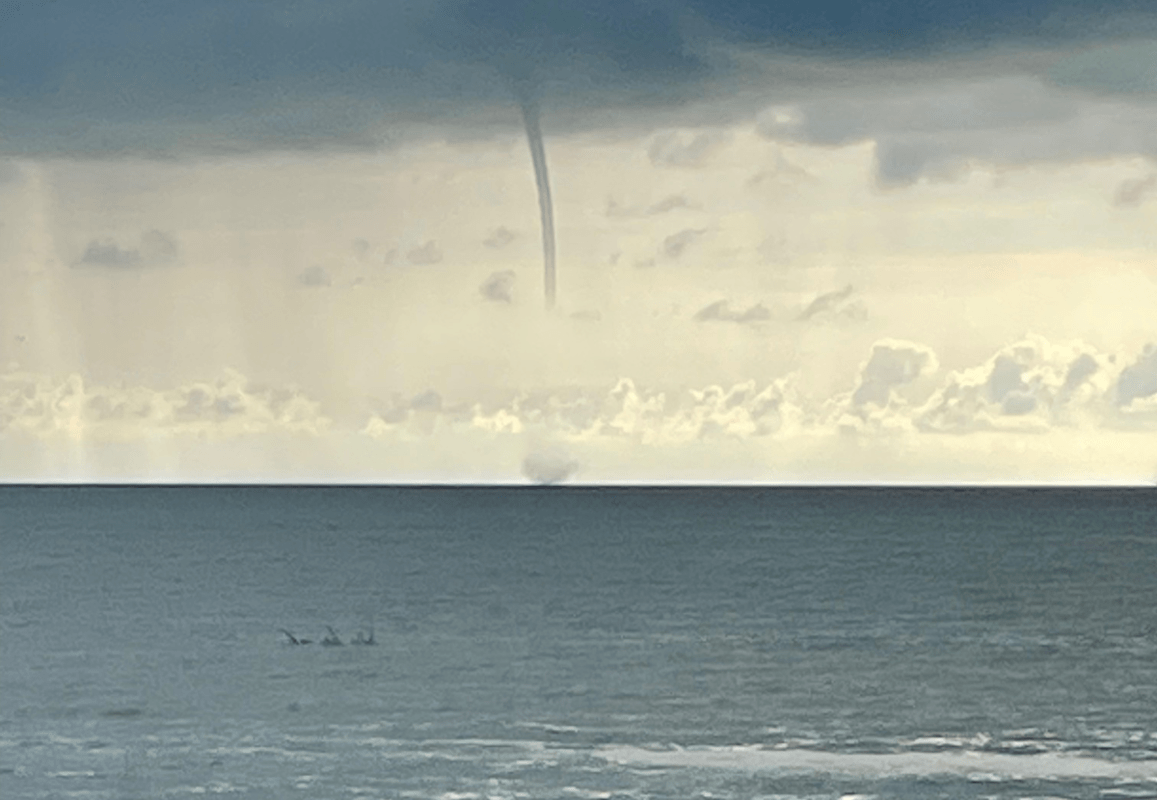 The cheapest time to visit Puerto Vallarta is in August. This is the hottest time of the year with scattered thunderstorms throughout the afternoon and into the evening. Any time during the low season (July to September) will cost you less compared to other times of the year.
Not only are the flights cheaper during this time of year but so are the hotels and Airbnbs. Locals know when the low season hits so they have to adjust their prices since demand isn't as high.
That said, local shops know this as well so expect to pay more for souvenirs during the low season as a tourist.
I recommend bargaining if you find yourself in one of these tourist shops, but remember, they might not be willing to bargain as low as you'd like since they have fewer customers during this time.
Is Puerto Vallarta Cheaper than Cancun?
Puerto Vallarta is much cheaper than Cancun. Since PV has many local areas that aren't tourist-focused, you'll find that the price of accommodations, food, transportation, and activities all make it the cheaper destination. Cancun is more expensive because it's a tourist city in its entirety.
Below is the average cost of various expenses in Puerto Vallarta compared to Cancun.
| Expenses | Puerto Vallarta | Cancun |
| --- | --- | --- |
| Hostel/Airbnb per night | 290 MXN | 380 MXN |
| Meal at a mid-range restaurant | 120 MXN | 180 MXN |
| Local bus | 10 MXN | 12 MXN |
| Taxi per mile | 30 MXN | 57 MXN |
| Coke/Pepsi (12 oz bottle) | 18 MXN | 22 MXN |
| Imported beer (12 oz bottle) | 37 MXN | 43 MXN |
| Pack of cigarettes (20) | 55 MXN | 64 MXN |
Puerto Vallarta vs Cancun costs