Located on the eastern coast of Baja California, San Felipe is a picturesque coastal town well-known for its beautiful sandy beaches with crystal-clear waters. It is a popular destination among US tourists and rich retirees. Planning to visit this cute fishing town, but would like to know, "is San Felipe Mexico safe?" This article will give you all the answers!
Here's What We Cover:
Is San Felipe Mexico a Safe Place to go?
San Felipe is a relatively safe place to visit. It is an easy drive from US cities like San Diego and LA and attracts many tourists and ex-pats. This Mexican fishing town also has an International airport, making it a popular holiday destination for tons of vacationers from other continents.
There is not much danger in San Felipe other than the usual petty crimes that happen everywhere around the world. This typically includes pickpocketing on the streets, mugging, and break-ins.
San Felipe feels incredibly safe compared to other Mexican cities such as Tijuana, Ciudad Victoria, and Irapuato. The town is over 100 miles from the closest city with major crimes.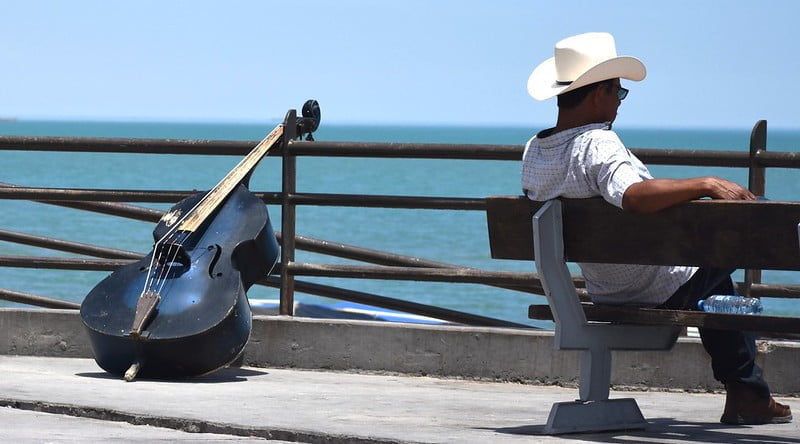 What Makes San Felipe Safe
Why is San Felipe safe for tourists? A destination is usually safer when it receives lots of tourists, so we should let the numbers do all the talking here. For instance, nearly 2 million tourists travel yearly to Baja California.
As for San Felipe itself, the town is home to more than 1,500 ex-pats, nearly 3,000 people who come here to spend the winter, and about 2,000 visitors from the US who have holiday homes here. The number of tourists it receives yearly is quite impressive for a town with a population of about 18,000 inhabitants.
Types of Dangers in San Felipe
You'll most likely encounter petty crimes like theft in San Felipe as a tourist.
Is it safe to drive to San Felipe Mexico? You should also be careful if you are planning to drive to Mexico. Like everywhere else in the world, Mexico has drivers that sometimes ignore traffic laws and drive faster than they should. Also, the roads in Mexico are not the best.
If you are worried about kidnapping, human trafficking, and being targeted by the cartels while vacationing in San Felipe, the chances of getting caught in the crossfire or being a victim of these crimes are slim to none. The thing is that cartels and drug smugglers in Mexico don't normally target tourists. Their primary targets are rival cartels, other Mexican nationals, and people with lots of cash.
To sum it all up, if you are not breaking the law, hanging out with the wrong crowds, or making a scene while staying in San Felipe, you should be just fine.
Is the Security Situation in San Felipe Changing?
With a large number of ex-pats, tourists, and US students on "Spring Break" celebrations, this quiet little town on the Sea of Cortez was one of the safest destinations in all of Mexico.
Although there were problems with mostly non-violent crimes like pickpocketing, car thefts, and burglary, the town felt like a safe place to stay in general.
Unfortunately, the murder of police officers took place in San Felipe in 2022, and it has us wondering if the security situation in San Felipe is changing.
Following this tragic and violent event, the president of the CDESF said, "American residents here tend to be early risers; they get up early and go out for breakfast, do their shopping and in the afternoons will spend time at a bar and have dinner at one of our local restaurants. Now that has stopped."
Galvan added that in the days since these shootings, ex-pats in the area have stopped going out to the local bars and restaurants out of fear. The good news is that the Baja California governor has requested military help and asked for more army troops and patrol vehicles to be sent to build up the garrison at San Felipe.
Is San Felipe Mexico safe nowadays? Luckily, no major crimes were committed in the San Felipe area after this tragic event, and things seemed to return to normal.
Tips for Staying Safe in San Felipe Mexico
Avoid Being Flashy
Many people recommend not being flashy while visiting different countries. For example, walking around at night alone in San Felipe while having expensive jewelry on you is definitely something you should not do. As we can almost pay for anything with credit cards nowadays, carrying a lot of cash with you is also not recommended.
Watch where you park
If you are visiting San Felipe with a car, try and find a reliable and safe parking spot beforehand. Ask if the hotel you are staying at has available parking spaces or park the vehicle in the center of the town where there are always a lot of people. Make sure to lock the doors and don't leave anything valuable inside the car. Also, obtaining car insurance before traveling to Mexico would be wise.
Stay in Touch with Friends and Family
Travelers should always inform their friends and family about the trip they are going on. Keeping in touch via face time or other apps while on vacation is also a smart move. Before you leave your home country, it is recommended to create copies of your passport and ID.
Is San Felipe Mexico Safe – FAQs
Is San Felipe Safe from Cartels?
Nope. Unfortunately, cartels are spread throughout Mexico. However, Mexican states like Sinaloa and Jalisco have much more cartel activity than Baja California. As we mentioned before, cartels don't usually cause much trouble for tourists visiting Mexico.
Is it Safe to Eat Food in San Felipe?
No visit to San Felipe is complete without trying local delicacies like fish tacos, chocolate clams, and lobster in butter. Travelers would be crazy not to sample some of these flavorful Mexican dishes. Although it is relatively safe to eat food sold by street food vendors in San Felipe, we recommend sticking to joints popular with tourists and locals.
Is San Felipe Safe at Night?
During the season, the center of San Felipe is safe to explore in the evenings. However, you should not roam the streets of the town alone in the middle of the night. The crime risk is typically higher after midnight when fewer people are around. If you wish to go alone in the evening, you should avoid the town's outskirts and stay in the central tourist areas.
Image credits: Thomas Gorman on Flickr