I'm sitting here planning a fishing trip in my hometown in Idaho and I got to thinking, what would you need in order to fish in Mexico legally? I've done some very in-depth research, and here is what I discovered.
In order to legally fish recreationally in Mexico, you must have the following:
Mexican Sport Fishing License (not required if fishing from land)
Tourist Card (FMM)
Temporary Importation of Foreign Vessels Permit (if importing a vessel)
Valid Passport (or passport card)
When operating a boat in Mexican waters that has fishing equipment on board, it is required that everyone on board holds a valid Mexican fishing license. The only exception where a fishing license is NOT required is if you are fishing from land.
A sport fisherman in marine waters is able to use as many rods and reels as desired. In inland waters, only one rod can be used by a fisherman at a time.
A Mexican fishing license only allows the capture of fin fish. It does NOT allow the capture of any crustaceans or mollusks. If you want to capture bottom fish, up to four hooks on a vertical line may be used. The use of electric reels is only allowed for disabled fishermen after receiving written permission from the ministry.
Random inspections by authorities may be performed in which you (and anyone on board) will need to present a valid passport (or passport card), travel documentation and entry permits (or corresponding FMM).
Entering Mexico As A Foreigner By Sea
If you are a foreigner who is planning on entering Mexican National Territory by sea, whether it be for recreation, sports, rest, or practicing any aquatic-recreational activities; and anyone who is on board intended only for the personal pleasure of the owner, without planning on making any type of profit, then you have to follow these procedures:
1. The person who is in charge of the vessel must provide information regarding the arrival and departure date from the country, and a list of people who will be aboard the vessel. You must send all this info via email and use this specific format:
If you need further instructions on sending in your electronic passenger list, you can view them here.
2. Along with this same email, you must attach the corresponding receipt for payment of fees for migratory services according to the total number of foreigners aboard your vessel when entering national waters. The fee per person is $390.00 MXN (pesos). You can fill out the form, and pay the fee at Banjercito.com.
3. The passenger list and payment receipt must be sent by email to the INM Local Delegation in Ensenada, Baja California: [email protected]
With the above information, the National Migration Institute will contact the sender (you) via email, with the authorization of the trip or the prohibition of entry of any person who intends to enter national waters on board the vessel.
The National Institute of Migration will grant the status of "Visitor Without Permission to Perform Paid Activities" for the requested time frame, up to a maximum of 180 days without multiple entries or exits.
Temporary Importation Of Foreign Vessels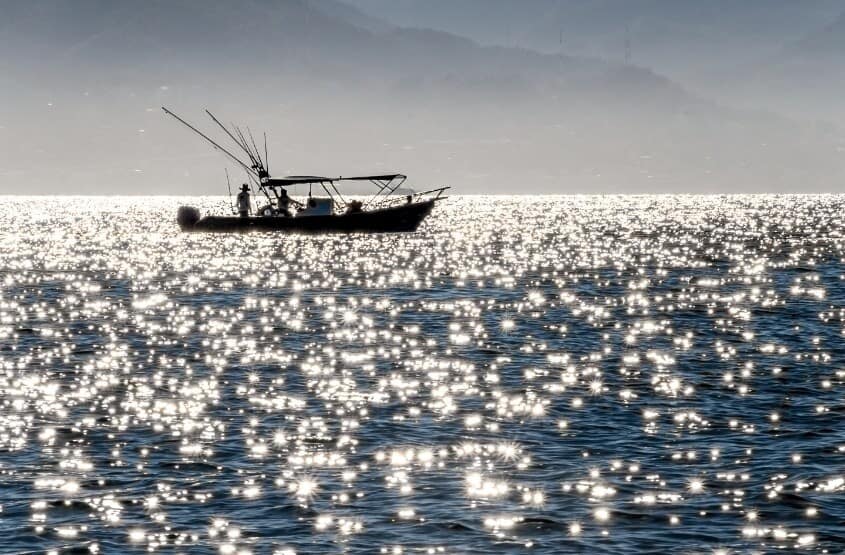 All private non-commercial vessels must obtain a Temporary Import Permit in order to enter national territory up to 12 miles inland from the sea.
This process may be completed by both foreigners and or Mexicans who reside in the national territory or abroad.
Examples of Vessels That May Be
Temporarily Imported to Mexico
Recreational and sport boats
Speedboats
Yachts and sailboats (must be at least four and a half meters in length, including trailers for transportation)
Source
When applying for your temporary import permit you must provide the following documents:
Invoice or contract of sale of the vessel, in the name of the importer
Valid identification of the Applicant and Tourist Card (foreigners may only present valid passport or passport card)
Charter or lease contract in the name of the importer, with the owner's letter authorizing the temporary importation into the country of the vessel.
NOTE: If someone else is carrying out the temporary import permit on behalf of the owner of the vessel, they need to present a power of attorney issued by the owner in favor of the person carrying out the procedure, and must also attach a simple copy of identification.
To obtain a Temporary Importation Permit for your boat, there are few options.
Go to CIITEV modules located within the jurisdiction of the customs office of entry into the national territory. Seek more info from the CIITEV modules directory here.

(If the port where your vessel arrives does not have a CIITEV module, you may go to any branch of National Bank of the Army, Air Force and Navy SNC, to request your permit. If the branch does not have the system for issuing your permit, they may issue the permit for the vessel and fill it out manually.

Go to any of these Mexican Consulates located in the United States of America, up to six months before the date of entry into the national territory:
Chicago, Illinois
Austin, Dallas, and Houston, Texas
Los Angeles, San Bernardino and Sacramento, California
Albuquerque, New Mexico
Denver, Colorado
Phoenix, Arizona
3. Or simply by internet through Banjercito.com.mx (the validity of the permit may start from the date the procedure is carried out).
Temporary Vessel Importation Permit Cost
If you purchase your temporary vessel permit through the internet, the cost is $45.00 plus VAT. If you purchase it at a CIITEV module within the jurisdiction of the customs office of entry into the national territory or at any of the 10 Mexican consults in the U.S. the cost is $51.00.
Where You Purchase
Your Temporary Vessel Permit
Accepted Payment Type
Internet (Banjercito.com.mx)
International Credit Card (in the name of the importer)
CIITEV Modules 
Cash or international debit or credit card (in the name of the importer)
Mexican Consulates in the U.S.
International debit or credit card (in the name of the importer)
Importing Mobile Accessories Of The Boat
Mobile accessories of the boat such as a watercraft, their trailer for transfer, motorcycles, tri-motos, ATVs or recreational cars, (provided they have not been conceived, destined or manufactured to circulate) may be imported on your vessel.
If you would like to import a boat accessory, you must prove ownership and register them in the "General List of Mobile Accessories of the Temporarily Imported Vessel" format issued by Banjercito.
Obtaining A Mexican Fishing License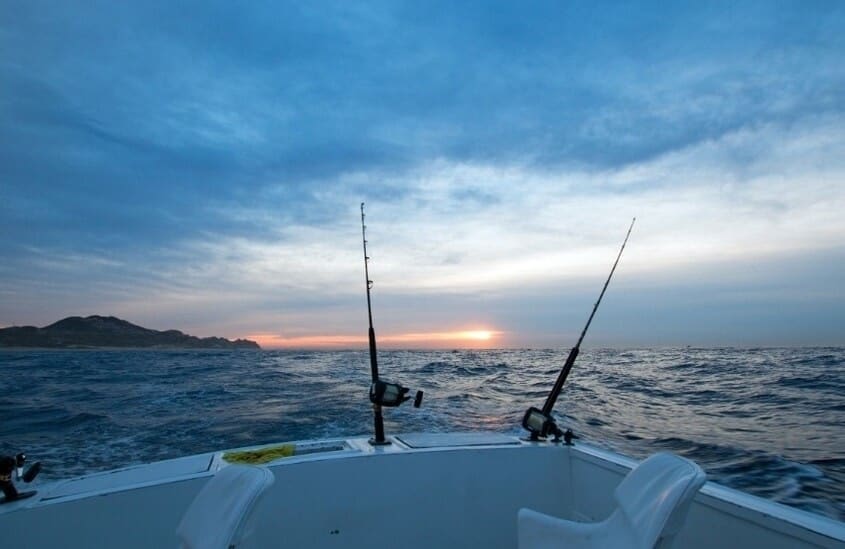 To practice sport fishing in Mexico you are required to have an individual license. You may obtain this permit for 1 day, 1 week, 1 month or up to 1 year.
To obtain your Mexican fishing permit is very simple. Fill out the Sport Fishing License Application, print and mail it to the CONAPESCA office along with a postage-paid envelope that also contains the address information for where they will be sending your permit, or you can visit them at their office and receive your permit immediately. Allow at least 2 weeks for processing and delivery of your newly issued permit.
View Sport Fishing License Application
When you have completed filling out your application, make sure to print it out and send it to:
2389 Fifth Avenue
San Diego, California
92101
Tel: (619) 233 4324
Fax: (619) 233 0344
Remember: CONAPESCA can only receive cash payments, money orders, and cashier's checks.
Catch Limits In Marine Waters
When fishing in Mexican marine waters, your individual daily catch limits are as follows:
Ten fish total, no more than 5 of a single species
Only 1 billfish, shark, or giant sea bass. Any of these count as 5 towards your total daily limit of 10
Only 2 bluefin tuna, shad, dorado, roosterfish or gulf rooster. Any two of these count as 5 towards your total daily limit of 10
On trips that last more than 3 days, your maximum cumulative bag limits per fisherman are three times the daily limit.
Catch Limits In Inland Waters
If you are fishing in Mexican inland waters, your individual daily limits are as follows:
5 fish total per day
Only one rod in use at a time per fisherman
Make sure when fishing inland waters to observe minimum capture sizes and established off-seasons for all fish species.
Mexico's Fishing Violations
Failure to comply with Mexican fisheries law may result in violations such as penalties, fines, or confiscation of catch, fishing gear, and even your vessel. So make sure to follow the law.
Mexico fishing violations are as follows:
It's illegal to catch and keep any fish alive for ornamental purposes
It's forbidden to practice sport fishing within 250 meters of fixed or floating structures, or boats, that are dedicated to commercial activities
It's forbidden to practice sport fishing within 250 meters or less of beaches frequented by bathers
It's prohibited to commercialize any catch obtained under a sport fishing license
It's forbidden to throw garbage or any substance that damages aquatic flora or fauna, in lakes, rivers, beaches or ocean waters
It's forbidden to collect shells, corals, anemones or snails, or to disturb the environment or natural ecosystem
It's prohibited to transport or shoot firearms in Mexican waters
You are not allowed to fillet fish on the vessel unless you plan on consuming it during your trip
Using artificial lighting to attract massive amounts of fish is prohibited
You may not use live fish as bait
Leaving Mexico With Your Imported Vessel
When you are leaving Mexico in your vessel by sea, you must present the original and the non-certified copy of the sea dispatch stamped by the port authority, the list of mobile accessories of the vessel issued by Banjercito, plus the hologram and the permit of temporary importation.
If you are leaving Mexico with your vessel via land, you are required to present the same information as if you were leaving by sea.
If for some reason you can't present the hologram and permit of temporary importation, then under penalty of jury writes in free format stating the reasons why the hologram and/or the permit are not being presented.
Deciding whether you will be fishing from a boat or from the land ultimately determines what you will need in order to fish in Mexico legally.