Packing for your trip to Cancun may seem like a simple task, and it absolutely should be! But there are also some things you may want to avoid bringing.
You must be sure you bring these items to Cancun:
. Passport and Driver's License
. Pen (for filling out required documents)
. Money (preferably Pesos)
. Debit or Credit Card (for excursions)
. Ibuprofen and Imodium
. Hand Sanitizer
. Bug Repellent
. Eco-Friendly Sunscreen
. Bathroom Essentials (toothbrush, toothpaste, roll of toilet paper)
. Appropriate Clothing (shorts, sunglasses, hat, long-sleeve shirt, water shoes)
. Swim Suit
. Camera (or a lens kit for your phone)
. Portable Phone Charger
. Waterproof Phone Case
. Small Travel Bag (extra bag for wet and sandy clothes)
DO NOT Bring These Types Of Items:
. Fancy Jewelry
. Name-Brand Accessories (such as Ray Ban sunglasses)
. Personal or sentimental items you wouldn't want to lose
A few things can easily be forgotten or overlooked. Regardless of where you stay in Cancun (all inclusive resort, hotel, or Airbnb) your packing list will consist mostly of the same items.
Required Documents For Travel To Cancun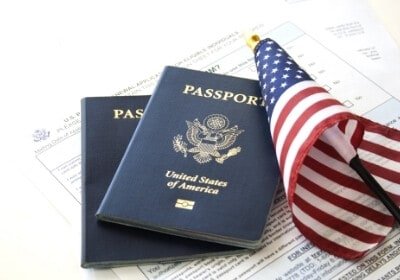 Traveling abroad to Cancun should really be a fun and stress-free experience, even if it is your first time leaving your country. It is different however, compared to traveling domestically within your own country.
Obviously you will need a passport to travel out of country. If you don't already have a passport, I recommend you get your passport well in advanced before your planned trip to Cancun.
The State Department reckons you allow four to six weeks for the entire process, and to receive your passport in the mail. This time will vary, and can take even longer in the spring time when everyone is traveling. The price for a new adult passport book is $145.00 USD, and $80.00 for children 16 and under.
One simple item you need to bring with you on your carry on bag, or just in your pocket is a pen. You will be required to fill out an Immigration Form when you are on your plane heading to Cancun. You'd think if they require you to fill out an important document that they would supply you with a pen, but this is not the case.
If you want more info and tips for when you fly to Cancun and the airport procedure, make sure to check out my in-depth post Cancun Airport: Everything You Need To Know.
If you plan on driving any type of vehicle while in Cancun, you will also need to bring a valid driver's license. This will be required whether you are renting a vehicle, or even if you are doing an excursion that involves driving a motorized vehicle.
How Much Money You Need To Pack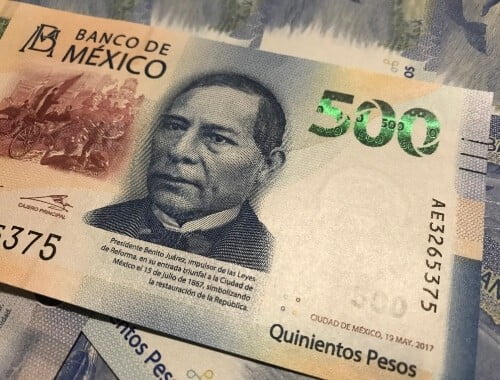 The amount of money you bring to Cancun will depend on how long you are staying, where you are staying, and what you plan on doing.
Generally, $100.00 USD per day is more than enough money for food, shopping, and excursions. This is especially true if you are staying in an all inclusive hotel, considering your food and beverages will be provided for you at no additional cost.
Make sure you exchange your USD for Pesos in order to get the best price on everything in Cancun. If you need help with exchanging your money, just checkout this blog on Exchanging Your Money For Pesos. It's also smart to have some extra money in your bank account that you can withdraw or use solely for your excursions.
When you book an excursion in Cancun, you will need to use either a debit or credit card. Even if you book your excursion in advance before leaving for your trip, you will be required to present the card you used at the time of your excursion. So make sure to have the card you used to book your excursion on you, the day of your excursion.
What Clothes To Pack For Cancun
*As an Amazon Affiliate Associate I earn from qualifying purchases at no additional cost to you.
I've personally made the mistake thinking that the only clothing I needed for beautiful, sunny, blazing hot Cancun were some shorts and cut-off shirts. This is one of the worst mistakes I made. You want to be prepared for any type of day in Cancun. You will need to pack a swimsuit, hat, sunglasses, cut-off shirt, light weight long sleeve shirt, shorts or pants, and water shoes.
When you spend a day at the beach soaking up the sun rays, you will most likely get sun burned to some degree. Of course you should wear sunscreen, but even then that may not completely protect you from looking like a lobster. The last thing you want to do when you are sun burnt is to keep burning yourself and exposing your skin all day, every day, to the intense beams of light. Not only is it painful, but it's not healthy for your skin.
At the very least you need to have a few short sleeve shirts you can wear when walking around, and definitely a hat of some sort that will cover your ears and hopefully provide some shade for your face. If you can handle wearing a long sleeve shirt at the hottest times of the day, I recommend you do so.
LONG SLEEVE SHIRTS
Make sure you wear a light-breathable long sleeve shirt, not one that makes you feel like you're in your own personal sweat tent.
They do have have some nice options to purchase when you arrive in Cancun, but if you want to buy some ahead of time and be prepared for the sun, just head to Amazon and checkout their beach style button ups. I personally enjoy this style because it's light and soft, and actually looks pretty darn good for the price: Mens Long Sleeve Button Up Casual Shirt on Amazon.
My wife isn't huge on wearing button up long sleeved shirts in Mexico however, she really enjoys the long sleeve rash guard shirts. They are intended for a beach day, but she wears it around all day because it's so comfy and protects her skin. There are all sorts of brands and styles on the internet, but again Amazon has it all: Women's Long Sleeve Rash Guard UPF 50 Sun Protection Shirt.
I only wear shorts when in Cancun, I simply cannot wear pants in the heat. Although, there are plenty of people who will wear long sleeve shirts and pants in Cancun, especially the locals. If you can handle doing that, more power to you.
HAT
Make sure you wear a hat whenever you can. I wear a basic snapback hat that covers up the tops of my ears and shades my nose. My wife is more of a sunhat type of gal. Again, you will find an endless supply of all types of hats in Cancun you can purchase. But if you want to be prepared, try on one of these Beach Sun Straw UV UPF50 Travel Brim Hat on Amazon.
SUNGLASSES
The sun in Cancun is INTENSE! If I'm not wearing sunglasses then I can't even open my eyes all the way. For this reason, it is crucial you take sunglasses with you! In fact, I take two pairs of sunglasses with me now because I always end up losing a pair in the ocean. Don't ask me how, it's just my luck…
All shops in Cancun and even vendors wandering the beach will be selling sunglasses. So at the very least bring one pair you can wear upon arrival, and if you decide you need to buy a second pair you can do so when you arrive in Cancun.
Personally, I wear polarized sunglasses. They don't offer more protection for your eyes over non-polarized glasses however, they do reduce any glare significantly. These DUBERY Classic Polarized Sunglasses for Men & Women on Amazon offer UV400 protection lenses for the ultimate eye protection though, and they are crafted well and are light weight so they don't slide down the bridge of your nose when you sweat.
Any sunglasses with UV400 protection will work just fine for you if you prefer a different brand or style.
WATER SHOES
The last piece of the puzzle for your Cancun wardrobe should include an old pair of shoes that are comfortable for walking in, and that you don't mind getting a little dirty and stinky. I find that an old pair of shoes that I have sitting in my closet are usually perfect.
Remember you will probably be on the beach a lot, so that means lots of sand. I hate sand in my shoes, especially if they are wet. For that reason you need to make sure you have a dedicated pair of water shoes or sandals you can walk and swim in.
If you plan on doing any excursions in Cancun, you will most likely be tossed into the water at some point. It's nice to have shoes that will dry quick, and still be comfortable whether dry or moist.
SIMARI Mens & Women's Water Shoes on Amazon are awesome. They may be more complex than your basic Walmart slip-on water shoes, but for a good reason. They have an elastic shoelace with a locking mechanism to keep them on snug, 8 drainage holes on the bottom, and a thick bump rubber design on the sole for protection from rocks and slipping. Plus, these things are comfy enough you can walk around in them, or even take a hike with these bad boys on.
If you don't think all that is necessary for you, then these simple slip-on VIFUUR Barefoot Quick-Dry Water Shoes on Amazon will get the job done for your ultimate beach day no problem.
Now that you have you wardrobe selected, you will be well equipped for any adventure that may come your way. I chose all these items because I know from experience how essential each piece to your wardrobe is to ensure your comfort and safety is Cancun.
If you're like me, you aren't going to travel to Mexico just one time. Once you get a taste you will want to come back for even more adventure, and when you do you will already have all your clothing squared away and ready to go!
Essential Items You Need To Pack
It's such a nice feeling knowing you have all the essentials you need when traveling to foreign land. Some things you may not even realize you need until it's too late. If you do happen to forget to pack an essential item, you can find it in Cancun. But it's really inconvenient to have to go out of your way when you need it RIGHT NOW!
Make sure you bring Ibuprofen, Imodium, hand sanitizer, bug repellent, bio-degradable sunscreen, and of course any bathroom essentials you may need.
IBUPROFEN & IMODIUM
When visiting Cancun, ibuprofen and Imodium are very essential. You need ibuprofen for potential headaches as well as body aches.
After a day in the ocean and jumping into the waves, my body is usually aching all over. It's nice to have something to take the pain away. Also if you like to drink, you know what to expect the next day when you wakeup. God forbid you don't have some ibuprofen to throw down your throat to take the edge off your hangover headache.
As far as the Imodium goes, food in Mexico is a little different than the food in the U.S. If you aren't use to it, you may experience diarrhea accompanied with stomach cramps. Imodium will help stop your diarrhea and upset stomach. Don't be caught anywhere in Mexico without these two essential items.
HAND SANITIZER
When exploring Cancun, especially the food scene whether it be at a food truck or restaurant, there may not always be a place to wash your hands. It's wise to carry around a small bottle of hand sanitizer for sticky situations like this. Try to avoid the scented kind as this may ruin the taste of your food.
INSECT REPELLENT
My first time traveling to Mexico I did not bring any kind of bug repellent. HUGE mistake! If you want to avoid coming back home looking like you contracted the chickenpox, please pack and use your bug repellent whenever you are outdoors in Cancun. Sawyer 20% Picaridin Insect Repellent on Amazon is safe and very effective against multiple types of insects. Effective against mosquitos and ticks for up to 12 hours, and up to 8 hours against flies, gnats, and chiggers. It's safe to use on your whole family and your clothing.
You can choose the spray bottle or lotion application, I prefer the spray myself for ease and convenience. It has a light citrus scent so it's not an offensive smell by any means. Make sure you pack the 3 oz bottle size for airline regulations.
REEF FRIENDLY SUNSCREEN
At last, the most obvious item on the essential list is sunscreen. When buying sunscreen for your Cancun vacation, you need to get one that is considered reef friendly (octinoxate & oxybenzone free). If your are doing an excursion, most of them will require you to only use reef friendly sunscreen, otherwise you are out of luck.
Sun Bum SPF 50 Reef Friendly Sunscreen is my favorite sunscreen overall. Not only is it reef friendly, but it's moisturizing, water resistant up to 80 minutes, vegan, and cruelty free. It's a clear winner in my opinion.
BATHROOM ESSENTIALS
Regardless of where you are staying, you should always pack yourself basic bathroom essentials such as toothbrush, toothpaste, and an extra roll of toilet paper. I recommend taking an extra roll of toilet paper simply because in Mexico public restrooms, they will charge you around 5.00 MXN just to use the toilet and provide you with only a few squares of toilet paper.
I don't know about you, but I require more than a few sheets of toilet paper when doing the deed. Bring your own and save yourself the inconvenience. You'll thank me later.
If you pack all these essential items, then you will be ready to face any obstacle that is thrown your way and will make your Cancun vacation much more enjoyable.
Non Essential Items You Should Pack
Now that we got all of the serious stuff out of the way, it's time to pack some not so essential, but still highly recommended items.
CAMERA (

OR A LENS KIT FOR YOUR PHONE

)
Considering Cancun is a picture perfect destination, you want to have some sort of device you can take good quality pictures with in order to capture priceless moments. If you don't have a camera, it's worth the investment.
For my photos, I personally use a Nikon D5300 Digital SLR Camera that I purchased on Amazon. It's a really amazing camera, and very user friendly. It's the first camera I ever bought, and so far the only one that I have needed up to this point. I use a Nikkor 18-55mm f/3.5-5.6G lens (came with the camera), as well as the Nikkor 50mm f/1.8G Lens (also bought on Amazon).
I understand if you aren't looking to fork over the cash for one of these beauties, that's no problem. You can either invest in a cheaper camera of your choice, or just use your phone.
I still use my iPhone for many of the pictures I take. It has a decent camera, and it's more convenient than lugging around my Nikon camera. If you are looking to squeeze a bit more quality pictures out of your phone camera, might I suggest a lens kit for your phone.
The Xenvo Pro Lens Kit available on Amazon is an awesome clip-on lens that gives your phone camera that DSLR picture quality, but without the huge price tag. It includes two lenses, one macro lens and a wide angle lens. In addition, it comes with a clip-on LED light that provides 3 brightness levels.
The LED light provided is far more superior than the standard flash that is on your phone for ultimate picture quality. Also, you will get a quick release lanyard and a nice travel case to keep your lens protected.
A lens kit is not absolutely necessary, but it's a great way to take some spectacular photos using just your phone.
PORTABLE CHARGER
When it comes to portable chargers I am a bit hesitant. The only reason being, I received one for Christmas one year (this is back when they were first introduced to the market) and I plugged my phone into it to test it out. Well, 10 minutes later the charger started smoking and shortly after, a little flame burst out of the side!
Needless to say, I didn't touch another one of those things again until I started traveling. Nowadays they have come along way and I trust that they will get the job done. Just make sure you don't get a cheapy, and that it has enough power to charge your devices.
I use a RAVPower Portable Charger 20000mAh. It can easily charge your phone or tablet, and can even charge three different devices at one time. This power bank has a digital gauge displaying the battery life of your charger so you know when it's time to recharge it. There's nothing super fancy about it, but it is a good quality charger and charges my phone quickly. The best part is that it doesn't catch on fire!
A portable charger is worth the investment especially when traveling. I use my phone for pictures, GPS, and browsing the internet often when traveling so of course my battery drains quickly. But with a portable charger there's no need to worry about getting back to the hotel to charge my phone, I just continue on with my day and let the charger do it's thing.
WATERPROOF PHONE POUCH
Having some sort of waterproof phone case or pouch for your phone in Cancun is no brainer. You will be on the beach and in the water often! Why risk destroying your expensive phone when it can be protected for such an inexpensive price.
When you buy a phone pouch, make sure you buy a floating phone pouch. It's great that your phone is protected from the water, but it's kind of pointless if your phone is just going to sink to the depths of the ocean floor.
The Mpow Waterproof Phone Pouch is the perfect pouch to not only save your phone from water, but saves it from sinking as well. This pouch will float with any device that weighs up to 7.13 oz (such as an iPhone 8 Plus). It may not be essential, but it's a smart choice to ensure your phone's safety.
TRAVEL BAG
Lastly for all your items, you need to take a small travel bag with you to Cancun. This is a bag separate from your bag or luggage that all your other items are stored in. This will be for when you are out exploring the town.
You will want to have a bag to carry around a water, your devices, money, and anything you end up purchasing in Cancun such as souvenirs. You could use the plastic bags that the stores provide you with, but I prefer to keep anything that I bought out of site of others. No one else needs to know you when on a shopping spree except for you!
Any small bag will work, but I prefer to use a bag that will pack away in your luggage nicely and not take up any extra room. So something like a simple drawstring bag, or I enjoy the ZOMAKE Ultra Lightweight Packable Backpack.
This bag is sweet! It really is the perfect travel bag. It's lightweight, durable, water resistant, and the coolest part is that it can fold down to the size of a sandwich bag when it's not in use! It's made from super durable tear resistant nylon, so it will withstand a good thrashing as well.
All these items are really important "luxury" items that I suggest you take with you on your trip to Cancun. Or most any trip. They will ensure that you have the best experience, and a memorable time.
Packing For An All Inclusive Resort
You may be wondering what you should pack if you're staying at an all inclusive resort in Cancun.
You will need to pack clothes, money, hand sanitizer, insect repellent, sunscreen, ibuprofen and Imodium, toothbrush, toothpaste, and any other personal items you can't live without on a daily basis.
You can getaway without packing extra toilet paper since you can always request more at the expense of the resort instead of your own. You may also not need as much money since food a drinks will be provided for you.
What NOT To Bring To Cancun
With so many things you need to bring to Cancun, you may also question what not to bring.
When vacationing in Cancun there are some things you should avoid bringing. Anything that you don't need or deem necessary such as fancy jewelry, anything that is valuable like name-brand sunglasses or personal sentimental items. Instead, bring cheap generic items, that if lost or stolen won't spoil your whole trip.
I have lost a couple pairs of sunglasses, and maybe even a pair of socks. Luckily, the sunglasses I lost were very cheap, and one pair was even free that I had got at work. So although it sucked, I wasn't devastated.
I hope you have enjoyed my packing list recommendations, and found that it adds value to your Cancun experience. Please feel free to leave comments with any questions, tips, or concerns, or just to say hello. But most importantly, have a great vacation and stay safe! Thanks for reading!