Searching for a cool destination for a laid-back summer vacation in Mexico? Welcome to Loreto, a beautiful seaside town located on the west coast of Mexico in the state of Baja, California.
Well-known for its colorful cobblestone streets dotted with colonial buildings, picturesque beaches with crystal-clear waters, and the world-famous Loreto Bay National Marine Park, Loreto is a great place to visit.
Whether you wish to admire the beauty of Franciscan missionary buildings, visit the nearby Loreto Islands to see dolphins, seals, turtles, and sea lions, or enjoy activities like scuba diving, golfing, and hiking, there is no shortage of fun things to do in Loreto. 
To help you plan your vacation, we've decided to put together this ultimate guide to Loreto which covers pretty much everything there is to know about this tropical paradise in Mexico.
Table of Contents
Where Is Loreto Mexico?
Home to one of the oldest settlements in Mexican history, the coastal town of Loreto is located on the eastern coast of the Baja California Peninsula in Mexico. It is nestled on the shores of the Loreto Bay National Park and bordered on the east by the Gulf of California. Loreto is about a 6-hour drive north of Cabo.
How to Get to Loreto Mexico?
Getting to Loreto is relatively easy. It really depends on where you are coming from and your preferred mode of transportation.
You can fly to Loreto International Airport (LTO), catch a bus to Loreto from other cities in La Baja, such as La Paz, Los Cabos, or opt for the scenic route of driving down the Baja Peninsula. We should also mention that Loreto can be reached by boat from the US, as well as from other parts of Mexico.
Flights to Loreto
There are numerous options for flying to Loreto. The good news is that Loreto International Airport is located just a short drive from the city. We recommend using flight search engines such as Skyscanner, Momondo, and Google Flights to find the best deals for flights to Loreto.
There are direct flights to Loreto International Airport (LTO) from US cities like Dallas, Los Angeles, Phoenix, and San Francisco. Popular US airlines like American Airlines, Alaska Airlines, and WestJet offer flights from the US to Loreto, Mexico. For instance, a flight from L.A. to Loreto lasts for about 2 hours.
Travelers will also find direct flights to Loreto from Mexico and Canada. If you are hoping to catch a flight from Europe to Loreto, you will have to opt for a connecting flight, as there are no direct flights from Europe to Loreto.
By Car
If you wish to drive to Loreto, you will be pleased to hear that the Baja Peninsula offers some of the most scenic routes in Mexico. You can drive to Loreto from La Paz in less than 5 hours, while Los Cabos is 6 hours away. San Diego and Tijuana are a 16-hour drive away from Loreto. If you are thinking about driving from San Diego, it will take you approximately 16 hours to reach Loreto by car. Loreto is located along Highway 1.
By Bus
For those staying in other cities in Baja, California, hopping on a bus to Loreto is also an option. There are a few local bus companies that offer regular bus services from cities like La Paz, Los Cabos, Mulegé, Cd. Constitución, and Guerrero Negro to Loreto. The most popular and reliable bus company in Baja is definitely Autobuses Águila.
How to Get Around Loreto
With a population of just about 28, 000 residents, Loreto is a small town. Therefore, the downtown area can easily be explored on foot. We should also mention that most of the attractions in the city center are located within walking distance from each other. However, if you wish to explore different beaches and visit tourist attractions outside of the city center, there are a few great options for getting around Loreto.
Car Rental in Loreto
Renting a car is one of the best ways to get around Loreto and explore the surrounding area. You will find dozens of car rental agencies in the city, but you can also opt for booking your car rental in advance. If you are staying in the downtown area, it's best to check with your accommodation if they have available parking.
Taxi
If you don't feel confident enough driving in Loreto, you can always hail a taxi on the street or order one via the local dispatch service.
Local Bus
Travelers staying in Loreto can also explore the area by hopping on one of the local buses. Keep in mind that Loreto is a small city and public transportation is not the best. However, buses are definitely a more budget-friendly option for exploring the area than taxis.
Bike Rental
Wish to stay in shape and visit different places in Loreto at the same time? Rent a bike from one of the many rental agencies in the city.
The Best Time to Visit Loreto
The coastal town of Loreto is warm year-round. There is no hurricane or monsoon season here, it rarely rains, and the temperatures are usually very pleasant. So, when is the best time to visit Loreto? It really depends on what you want from your vacation in Mexico.
For example, the best time to hit the beach and enjoy water activities like scuba diving and snorkeling is from June to November. Although the temperature in December and January is pleasant, the water can be a bit cold for swimming.
January to March is the best time to see whales in Loreto. This area in Baja California is actually one of the favorite spots for blue whales and humpback to migrate in winter.
For golfing, we recommend visiting Loreto from April to November. If you are into hiking and land activities but wish to avoid hot summer days, we recommend paying a visit to Loreto from December to March which is also known as the winter season.
Things to Do in Loreto Mexico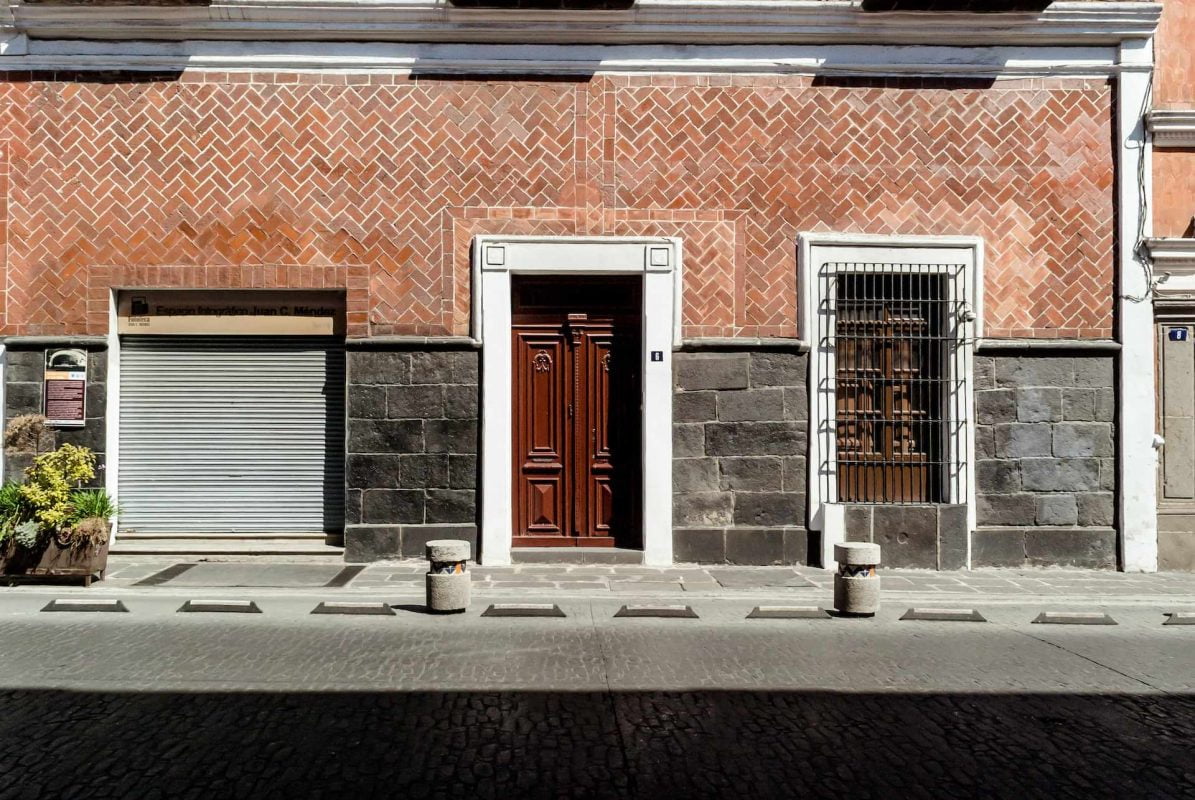 Although Loreto is a small city, there is so much to do and see here. From exploring the downtown area and its fabulous museums situated inside historical buildings to island hopping, fishing in Loreto, and admiring the beauty of 7,000-year-old cave paintings, there is definitely something for everyone. Here are a few ideas for things to do in Loreto, Mexico.
Explore the City Center
In the city center of Loreto, cobblestone streets are dotted with historical buildings, art galleries, and souvenir shops where you can purchase local artisan products to bring back home. Travelers will also find numerous cafes, coffee shops, bars, and restaurants where they can sample both Mexican and International cuisine. No visit to the downtown area would be complete without checking out the Loreto Museum which is dedicated to the history and culture of Loreto and Baja, California.
Go for a Stroll along Loreto's Malecon
Loreto's ocean-front street is also known as Malecon. This palm tree-lined pavement is a favorite gathering spot among tourists and locals alike in Loreto. The views of the Loreto Bay National Park from this area are simply breathtaking. Tourists can also snap a photo in front of the famous Loreto sign with a backdrop of the ocean and palm trees.
See Cave Paintings at La Pinguica Mountain Range
Wish to venture outside the city gates and see something really spectacular? Located just under 2 hours from Loreto, La Pinguica Mountain Range is a UNESCO World Heritage site that is home to centuries-old rock and cave paintings. These carbon cave paintings have been created by the indigenous Baja civilization. You can either rent a car or book a guided tour to see these historic paintings.
Enjoy Birdwatching
Loreto is one of the favorite destinations in Mexico among bird-watchers. From eagles and hawks to woodpeckers and turkey vultures, the area around Loreto is home to many bird species. If you get lucky, you might even spot the rare blue-footed boobies, marine birds native to subtropical and tropical regions of the eastern Pacific Ocean.
Hike Sierra de la Giganta
Nestled right above the sea of Cortez, Sierra de la Giganta is an amazing mountain range with numerous hiking and biking trails. Nature lovers who wish to trek through this range will have an opportunity to see towering boulders and enjoy panoramic views of the landscape.
Explore the Loreto Bay National Marine Park
One of the prominent tourist draws in the Loreto region is the Loreto Bay National Marine Park. Created back in 1996, Parque Nacional Bahía de Loreto is a UNESCO World Heritage Site that is home to a diverse array of marine life. Expect to see everything from rare fish species and sea lions to whales and dolphins.
The park encompasses five expansive, uninhabited islands: Isla Coronado, Isla del Carmen, Isla Danzante, Isla Monserrat, and Isla Santa Catalina. Travelers can join a Loreto Island boat tour or rent a kayak to experience this fabulous marine park from a different perspective.
Best Beaches in Loreto Mexico 
Looking for the best beaches in Loreto, Mexico? From a popular beach in the center of Loreto to a picturesque stretch of sand on one of the islands of Loreto, here are our top picks for the best beaches in this peaceful coastal town in Baja, California.  
La Darsena Beach
Located just a short walk from downtown Loreto, La Darsena Beach is the most popular beach in the city. It's a tourist hub north of the marina and attracts both locals and international visitors.  Here, kayaking and snorkeling are popular activities. The beach has paved walkways, as well as umbrellas available for rent. However, if you are looking for a secluded spot, La Darsena might not be the best beach for you. 
Oasis Beach
Less crowded than La Darsena, Oasis Beach is a tranquil spot located within walking distance from the center of Loreto. It's shallow shore is ideal for travelers visiting Loreto with the little ones. The beach is sandy and offers crystal-cleat waters, as well as nice views of the mountains in the distance. 
Ensenada Blanca
Located a 30-minute drive from Loreto right by the Villa Del Palmar Hotel, Ensenada Blanca is a romantic beaches with shady palm trees and turquoise waters. The low-intensity waves are ideal for families with kids and snorkelers who wish to discover underwater marine life. This beach is moderately busy and offer the most amazing sunset views!
Honeymoon Beach on Danzante Island
A hidden gem on Danzante Island, Honeymoon Beach is only accessible by boat. This scenic spot with hidden coves, white sands, and crystal-clear waters is, without a doubt, one of the most beautiful beaches in all of Baja, California. You can hike the cliffs, go snorkeling to see tropical fish, or hop on a kayak. Getting to the beach is not a problem, as there are many daily boat trips available from Loreto. 
Where to Eat in Loreto Mexico
Foodies visiting Loreto will instantly fall in love with the local cuisine. If you love seafood, spicy salsas, and tortillas, dining in Loreto will satisfy your taste buds. Although the town is small, there are many seriously awesome dining establishments serving everything from goat birria and tacos to fresh seafood. Here are a few eateries and cafes that you should definitely visit during your stay in Loreto.
Casa Carmen
An authentic Mexican restaurant, Casa Carmen is a great place to enjoy fresh seafood. The chili garlic fish filet is always good, as well as Loreto's famous chocolate clams (Almejac chocolatas). We should mention that these clams are not made with chocolate. The name of the dish comes from the color of the shell.  
El Andador Café
For breakfast, we recommend paying a visit to the beautiful El Andador Café in Loreto. The restaurant has a really nice terrace and specializes in local breakfast meals like huevos divorciados (divorced eggs in hot sauce) and a wide range of pancakes.
Asadero SuperBurro
If you are looking for a casual eatery in Loreto to have a snack, go to Asadero SuperBurro and you won't be disappointed. Some of the most popular dishes at this taco shop include queso fundido and arranchero con queso.
Los Olivos Restaurant
Located on the second floor of the lovely Mision Hotel, this classy dining establishment is an ideal place for a romantic dining experience with that special someone. With both indoor and outdoor seating, swift service, and live piano performance, Los Olivos is truly a magical place.
Where to Stay in Loreto Mexico
Wondering where to stay in Loreto, Mexico? This charming coastal town in Baja California offers a range of accommodations to suit all types of budgets and preferences. From all-inclusive resorts and posh villas to boutique hotels and cozy bed-and-breakfast budget inns, there is so much to choose from.
La Mision Loreto Hotel
Book your stay at the fabulous La Mision Loreto Hotel. Located directly on the promenade, this fabulous 3-star hotel offers contemporary European-Mexican Hacienda décor, tastefully decorated suites, and magnificent ocean views. Guests can go for a dip in the swimming pool, have a memorable dining experience at one of the two on-site restaurants, and enjoy spa facilities.
Hotel Santa Fe Loreto
You will be staying in the heart of the downtown area. This 3-star hotel in Loreto has a large heated pool and a Jacuzzi, as well as a nice restaurant. Guests like that each suite has its own full kitchen where you can prepare meals.
Hotel Loreto Bay Golf Resort & Spa
If you feel like splashing out on accommodation in Loreto, make a reservation at the Hotel Loreto Bay Golf Resort & Spa. Located just a short drive from the city center, this 5-star resort-style property is located right on the beach and has an awesome golf course.
Villa del Palmar at the Islands of Loreto by Danzante Bay
With nearly 5,000 hectares of unspoiled beauty, Villa del Palmar at the Islands of Loreto by Danzante Bay is definitely one of the finest resorts in Loreto. From multiple heated swimming pools, dozens of dining options, and a fabulous spa to a private beach area, gym, and luxury villas with hot tubs, this all-inclusive resort has everything needed for a memorable stay in Loreto.
Hotel 1697
Situated inside a beautiful building in the Loreto downtown area, Hotel 1697 is known for its inviting ambiance, professional service, and cozy accommodation. This family-run boutique hotel is located a stone's throw from some of the best bars and restaurants in Loreto. The Mexican-style breakfast which is included in the price is mouthwatering.
Hotel Angra
If you wish to stay in a colorful Spanish Colonial-style building, look no further than Hotel Angra in Loreto. One of the newest hotels in the city, this property is located just a short walk from the city center and 6 km from the airport. This fabulous boutique hotel offers only a few spacious suites, a tasty breakfast, and a tour desk where you can book day trips and excursions from Loreto.
Best Things to Do in Loreto Mexico FAQ
Is Loreto Mexico Safe?
Yes. Loreto is safe as any place in Western Europe and the US. There is not much crime in this sleepy fishing town.  The locals are super friendly and there are many expats living in this Mexican city. It feels safe walking in the evening around downtown Loreto.
How Long to Stay in Loreto?
It really depends on what you want from your vacation. You will need approximately 3 to 4 days to visit the most important attractions and enjoy some quality beach time. However, many travelers stay here for 7 to 10 days, as there are so many cool things to do and interesting things to see in Loreto.
What to Wear when Visiting Loreto?
If you are visiting in summer, just pack a pair of flip-flops and shirts. Travelers planning to spend the winter season in Loreto should definitely bring a rain jacket, especially if they are planning to hop on a boat ride to the world-famous Loreto Islands.
Final Thoughts
If you wish to escape the Cabo San Lucas party crowds and are looking for a laid-back holiday destination, Loreto just might be the perfect place for you. This coastal town in Baja California does not suffer from over-tourism, offers a wide range of attractions and activities, and is a more budget-friendly destination when compared to other places in Mexico like Cancun, Cabo, and Puerto Vallarta.