Safety when traveling abroad to Cancun is definitely something everyone should consider. Cancun is one of the safest locations to travel to in Mexico. The over all crime rate is low, with vandalism and theft being the main problem. However, corruption and bribery related issues are on the rise.
Just like any tourist destination, Cancun is full of all kinds of people from different parts of the world. Most of the people you encounter will be very pleasant. There are certain areas you will want to do your best to avoid though.
Tips To Stay Safe In Cancun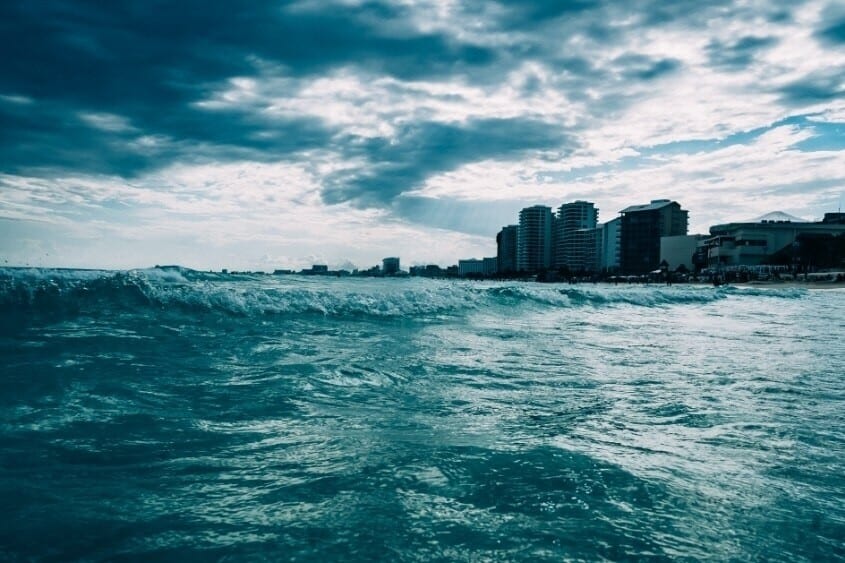 Some simple things may be overlooked when you are visiting foreign land. The things you may be comfortable doing in your hometown, may not be such a great idea while visiting Cancun. Use common sense, and you should expect a positive experience in Cancun. When visiting Cancun avoid the following:
Do not wear flashy jewelry
Don't carry a lot of money
Do not leave your drink unattended
Avoid walking around certain areas at night
This may all seem like common sense but you would be surprised. When you wear fancy things, people tend to notice. This doesn't mean you can't wear some nice threads or your favorite dress. But keep the bling bling to a minimum. If you wear a wedding ring, switch it out for a cheap silicone ring. That way if something does happen, you won't spend your whole trip worrying how you lost your ring.
As well, it's best to not walk around with an abundance of cash on you. You wouldn't put all your eggs in one basket right? Instead, plan where you are going, and what you will be doing for the day so you can determine how much money you will need to bring. A good habit to adapt is to stash your cash in multiple places on your body. Tuck some pesos in your wallet, then put some in your sock, or even inside your phone case is a good spot.
I have a basic looking silicone phone case that I slide my money into. It doesn't stand out like the wallet phone cases you see so often. It's quick and easy to put on and take off, but it still does a good job of protecting my phone. You can find a very simple one on Amazon. The more basic it looks the better.
Another genius trick my wife showed me for stashing your cash is to sew a secret pocket on the inside of your shorts. If you aren't the best at sewing, no worries. You can buy a secret pocket that attaches using your waistband or belt. That way you can have it with you no matter what wardrobe you choose for the day. I personally use a Shacke Pak belt wallet I picked up on Amazon. I like it because it has a thicker belt loop compared to other brands I've seen that use flimsy string to attach it. Another added bonus is that it has multiple zippers and RFID anti theft material to protect your bank cards and passport.
In the unfortunate scenario were someone is demanding you give them all your money, you can simply pull out your wallet or purse, hand over "all" your money and still be okay knowing you have extra money stashed away.
Safest Areas In Cancun
There is a lot to see in and around Cancun. But the single safest area to explore is Zona Hotelera (Hotel Zone). This area is filled with many people, most of them are tourists. Security is high due to all the hotels. You can feel safe exploring the Hotel Zone day or night when taking the proper precautions. If you do want to explore other areas, try to do it during the day time when crime is less likely to occur. Nearby El Centro (Downtown) is also a safe and exciting option to explore. There are more locals in this area amidst all the tourists, and thick crowds of people tend to form. You want to ensure you are being vigilant at all times. You should have no problem enjoying a walk around the city if sticking to these areas.
Cancun's Safety At Night
If you decide you want to venture out and explore Cancun's nightlife, there are things you can do to increase your safety. In general, it is safe to walk around Cancun at night. Stay in the tourist areas such as the Hotel Zone. If exploring downtown, make sure to remain in the tourist parts which are Avenida Tulum and Las Palapas. It is best to walk around with a group of people to increase your safety. It is a good idea to carry a flashlight as well.
My wife and I both carry around an extremely bright LED flashlight when we walk around at night. It is good to have for emergencies and when wandering the backroads. Plus, ours are water resistant which is a nice feature especially in Mexico. We got a two pack of tactical LED flashlights on Amazon for pretty inexpensive. Be warned, most flashlights will not supply the batteries to power them and must be bought separate. We had to learn this the hard way. In our experience, a flashlight is an extra layer of security for yourself.
Top Safety Tips For Cancun's Clubs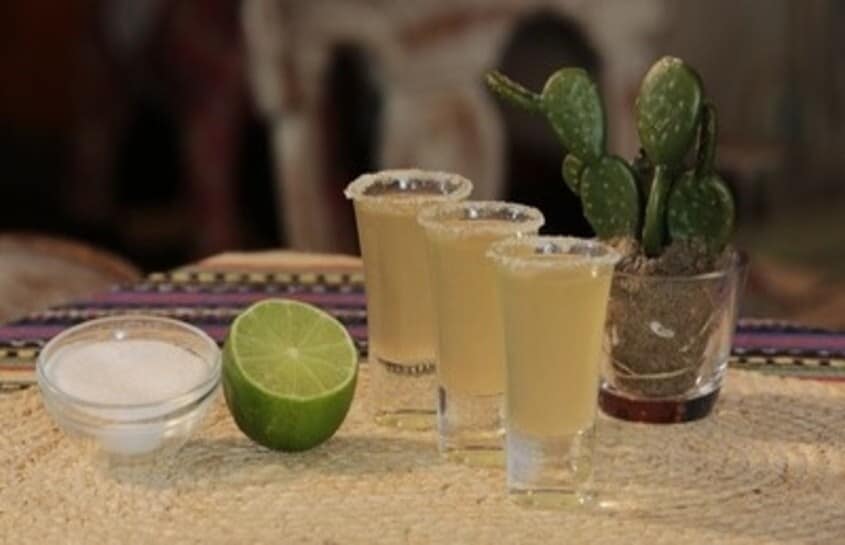 Clubbing in Cancun is a great experience. However, there are some very important tips to keep in mind if you are out partying. The top tip when clubbing in Cancun is always keep your drink in sight, preferably in your possession when possible. Also, keep an eye on the bartender preparing your drink to ensure that quality and reputable alcohol is being used. Do not accept any free drinks from anyone you don't personally know.
Being a victim of pickpocket in Cancun is possible, especially in a club setting. Make sure all your belongings are tucked away and out of sight when out clubbing.
It is advised to keep track of how many drinks you have consumed. Also pay attention to how you are feeling while out clubbing. You want to be able to get yourself back to wherever it is you are staying. If you feel uneasy or have any unusual symptoms such as abdominal pain, headache, or fatigue, seek medical attention immediately to ensure you don't have methanol poisoning from consuming fake tequila. Fake tequila may not be found too often, but it has been known to appear from time to time in Cancun. The Mexican police have been cracking down hard on any fake tequila attempting to be distributed to the market.
If someone offers you anything, especially any kind of drugs, do not involve yourself with these people. This is a sure way of finding yourself in a bad situation. Only bring as much money as you plan on spending for the night. Again, do not wear flashy jewelry or anything that may attract criminals. These criminals know exactly what to look for when searching for their next victim.
Crime Rate In Cancun
| Crime: | Score: | Concern Level: |
| --- | --- | --- |
| Being Mugged or Robbed | 54.66 | Moderate |
| Theft In Cars | 54.66 | Moderate |
| Physical Attack Because of Ethnic Origin | 23.18 | Low |
| Drug Activity | 58.18 | Moderate |
| Bribery and Corruption | 69.55 | High |
This data is based on the perception of visitors that have traveled to Cancun. 0 is considered low, while 100 is considered very high.
Cancun's Overall Safety
Cancun is one of the most popular vacation destinations in the world. With 6.15 million people traveling there in 2019 alone. The amount of people visiting Cancun continue to rise annually. By 2025, more than 9 million people are expected to visit annually. There is certainly no lack of interest in visiting one of the most beautiful places in Mexico.
No doubt there is crime, but there is crime in every city, even yours! Don't let the media frighten you out of a great experience. Use common sense and stay alert just like you would in any city. More than likely, you will be coming back to Cancun for years to come.