With trendy breakfast cafes, lunch-friendly seafood stands, upscale dinner spots, and clubs where the party rages on all night long, Rosarito's food scene will delight your tastebuds at any time of day. 
Ready to make the foodie bucket list of your dreams? This list of the best places to eat in Rosarito is sure to make your stomach growl. 
Table of Contents
Top Restaurants in Rosarito Mexico
Tacos El Yaqui
If you only had one meal in Rosarito, you would want to eat it at Tacos El Yaqui. This iconic establishment offers a different take on tacos, which stem from the northern State of Sonora. Known as "perron", these tacos feature thick-cut, marinated beef stacked high in a flour tortilla. Don't deny yourself the opportunity to broaden your culinary horizons, and explore the variety in Mexican cuisines. 
📍 Where to find it: Mar del Nte. #115 12, Zona Centro, 22700 Rosarito, B.C., Mexico
El Nido Restaurante
El Nido doesn't just serve fresh Mexican cuisine (including fired tortillas made right before your eyes) but they also offer a Latin, wild-west inspired atmosphere. With tons of tropical plants, thatched roofs, and old wagon wheels, this rustic venue is a sight to see.
📍 Where to find it: Blvd. Benito Juárez 67, Fundo Legal, 22710 Rosarito, B.C., Mexico
Restaurante Olaya's
Another brilliant option for sampling the local cuisine, Restaurante Olaya's takes a fine dining approach to food while maintaining an unfussy atmosphere. The patio is best identified by its iconic wall of straw hats, contributing to the laid-back, beach vibes. This restaurant's plating is next-level, and some star dishes to try include aquachile or ceviche negro served in a stone Molcajete. 
📍 Where to find it: Mar del Nte. #115 85, Centro Carretera, 22710 Rosarito, B.C., Mexico
Sunio Beach Club
Why not dine beachside from the comfort of a luxurious day bed? A meal at Sunio Beach Club (located at one of the top hotels in Rosarito) is the perfect way to upgrade your day. This is one of the select few venues to offer breakfast in Rosarito, and the Mexican fusion French toast is to die for. You can also enjoy a fresh seafood menu while basking in the salty air, with everything from bright ceviche bowls to ocean-to-table oysters. 
📍 Where to find it: De Castillos 7, Castillos del Mar, 22713 Rosarito, B.C., Mexico
Ochuna
Why not switch things up with some Mediterranean cuisine? Ochuna offers adventurous diners a flirty ambiance and occasionally, live music. Charcoal-grilled chicken, eggplant parmigiana, calamari, and osso bucco are among some of the more popular dishes, and there are lots of veggie options on the menu for plant-based diners. This dining room is also fully indoors, making it a good choice in the case of inclement weather. 
📍 Where to find it: Blvd. Benito Juárez 2701, Echeverria, 22703 Rosarito, B.C., Mexico
Pasta Y Basta
Or…take your tastebuds to Italy with a meal at Pasta Y Basta. Serving up fresh handmade pasta, antipasti (including imported Italian cheeses), wood-fired pizzas, and delicious dolci, you'll never leave hungry. Even the paninis are famous around here. Every meal ends with Limoncello, as is the Italian custom, which is also homemade by the chef. 
📍 Where to find it: Blvd. Popotla Km 29, Hermenegildo Cuenca Diaz, 22710 Rosarito, B.C., Mexico
Patagonia 1829
Want a quick lunch that still feels like a culinary experience? Visit the intimate courtyard patio at Patagonia 1829, surrounded by old stone and lush greenery. Their menu may be small, but everything they do is done to perfection. With authentic Argentinian dishes like Choripán, patties with a variety of handmade fillings, and ribeye steaks on the menu, what more could you need? 
📍 Where to find it: Bulevar Benito Juárez 4356, Rosarito Centro, Playas, Pueblo Plaza Local 15, Centro, 22710 Rosarito, B.C., Mexico
Top Rosarito Bars
Solazo
Looking for a laidback indoor-outdoor bar for an afternoon beer? Solazo is one of Rosarito's finest. Made out of shipping containers, this establishment has an eclectic industrial vibe and specializes in Micheladas. While they don't serve food here, there are often epic food trucks parked out back. 
📍 Where to find it: Abeto, Centro Playas, 22710 Rosarito, B.C., Mexico
Papas and Beer
One of the top things to do in Rosarito, hitting up Papas and Beer is an absolute must. This is the biggest beach club in the city, spanning an entire block. Besides drinking (from one of seven bars) there's plenty to do here with dance floors, a pool party area, beach volleyball, sun decks, and a sound stage. Let the party begin! 
📍 Where to find it: Coronado 400, Playas Rosarito, 22710 Rosarito, B.C., Mexico
Club Iggy's
Especially if you're planning a few nights of fun, a trip to Club Iggy's should be at the top of your list since it prides itself on being one of the first beach bars in the city. A visit to this venue can be as crazy or laid-back as you want it to be. Start by drinking from a pineapple on a beachfront bar swing, or get rowdy by the main stage, which hosts Techno light shows after dark. There's always something new to try at Iggy's from riding a mechanical bull to chillin' in the ball pit. 
📍 Where to find it: Coronado 11337, Playas Rosarito, 22700 Rosarito, B.C., Mexico
Bombay Beach Club
You'll know you've arrived at the Bombay Beach Club when you pass through the inner tube archways. They offer spring break vibes all year long with private beachfront, rave DJs, and dancing after nightfall. An open bar bracelet will secure you unlimited cocktails and beers from a select menu, which is a great way to keep it going all day (and night) long. If you take your partying seriously, be sure to join the pool party in the VIP area. 
📍 Where to find it: Eucalipto 10102, Playas Rosarito, 22710 Rosarito, B.C., Mexico
Top Rosarito Coffee Shops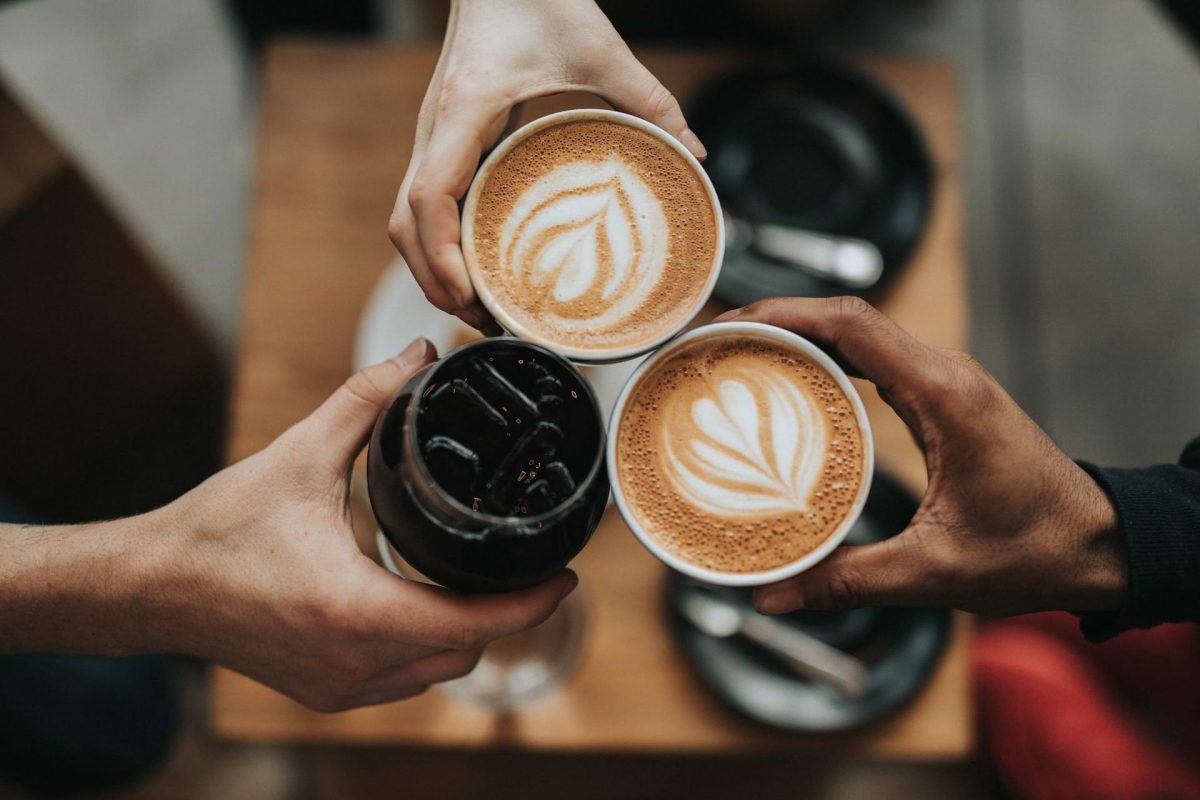 Lola Sabor y Café
Lola Sabor y Café is a California-style cafe, with a bright, two-story dining room. Serving gorgeous breakfasts to satisfy both your sweet tooth and savory side, you can sample anything from flower-garnished granola bowls and pan s'mores to pita pechuga de polla and chilaquiles. These baristas specialize in latte art, and they also offer many plant-based milk substitutes, which can be hard to find locally. 
📍 Where to find it: Abeto 133-int 9, Centro Playas, 22710 Rosarito, B.C., Mexico
Roble de Raíz a la Mesa
If you're looking for a true brunch experience, choose Roble de Raíz a la Mesa. They boast a full menu of American and Mexican breakfast staples and a "mimosas and mixology" menu. Don't forget to try one of their digestive cocktails served in a smoking bubble!
This is also an experience for true coffee snobs, with a Brew Bar preparing coffee by several different methods. Sip a Chemex pour-over, v60 extraction, Aeropress, espresso, or a French press (piping hot or on the rocks) under the shade of a twisted tree. 
📍 Where to find it: Gral. Guadalupe Victoria 317, Lienzo Charro, 22703 Rosarito, B.C., Mexico
Monociclo Books and Coffee
Perfect for bibliophiles and coffee lovers, Monociclo Books and Coffee (Monociclo Libros & Café) wants you to refuel your body while recharging your mind. The wall-to-wall bookshelves invite you to take a break from the heat and curl up with a good book while sipping on Espresso-based or tea beverages. 
📍 Where to find it: Nerón, Boulevard Benito Juarez y Alamo No. 29, Magisterial, 22710 Rosarito, Mexico
Further Afield – Top Restaurants Nearby
El Ray Seafood Stand, Popotla
You can't visit Rosarito without heading over to Popotla for the freshest seafood around. El Ray Seafood Stand is one of many along the shoreline, but there are a few things that set it apart from the rest. They are known for having the best Pismo Clams (at an affordable price), and a signature cocktail comprised of urchin, clamato, cilantro, tomato, and hot salsa. 
📍 Where to find it: Carretera Libre Tijuana – Ensenada Kilometro 33.5 22710 Rosarito, Baja California Mexico
Splash Baja, Ensenada
A visit to Splash Baja has become a bucket-list experience that's more than just a meal. Overhanging a cliff of volcanic rock, windy days send the ocean surging up into the sky. Brave one of three cliffside patios and feel the power of the ocean! Even on a calmer day, this is worth traveling off the beaten path since this point has a killer sunset. Serving  Despite being one of the top-rated restaurants in the state, this is a top destination for an inexpensive happy hour, with all drinks under $5, American fare, and a smattering of Mexican dishes. 
📍 Where to find it: El campito, Ensenada – Rosarito B.C B.C MX, Carretera Libre 1015-km 52.5, 22710 Primo Tapia, B.C., Mexico
Best Food in Rosarito FAQs
Do I need dinner reservations in Rosarito?
This is largely dependent on the type of restaurant you are going to. More casual dining outlets will not require a reservation, but it's a good idea to phone ahead if you're visiting a popular fine dining venue or a restaurant on hotel property. When in doubt- just ask!
Do Rosarito bars charge a cover fee?
Casual dive bars and beachfront brewpubs don't, but many of the nightclubs do. For example, an admission wristband at Papas and Beers costs $15 USD.
What is the legal drinking age in Rosarito Mexico?
The legal drinking age in Rosarito is 18. If you plan to visit any bars or clubs, you'll need a valid ID with proof of age such as a driver's license or passport. 
Are there any good breakfast restaurants in Rosarito?
Pro Tip- very few restaurants are open for breakfast in Rosarito. If you do plan to eat out, you'll want to target El Nido or one of the local coffee shops, but many tourists prefer to buy provisions and handle breakfast at home.