Using an ATM to withdraw money in Puerto Vallarta is actually pretty easy. However, to stay safe there are some things you should know.
Since I lived in Vallarta for a couple of months I was able to try out various ATMs around the city. Below I'll show you where to find the best ones and how to use them safely while visiting PV.
Can You Use An ATM in Puerto Vallarta?
You can use an ATM in Puerto Vallarta to withdraw your money with ease. The most convenient ATM will be at your hotel. For better rates and lower fees, try using an ATM at a money exchange or local bank. The fee to withdraw will likely cost 20-40 MXN (1-$2), not including your bank's fee.
If you're staying at a hotel or resort, it'll more than likely have an ATM you can use. Of course, not everyone stays in hotels. If you're staying in a condo, Airbnb, or a hostel you'll have to look elsewhere to find an ATM.
Fortunately, there are dozens of these machines scattered throughout the city.
That said, not all of the machines will be in working order as you'll often find them out of service, out of cash, and sometimes non-existent if you're using Google to look them up.
Where to Find the Best ATMs
Depending on where you staying in Vallarta, you will have to use different ATMs.
If you're staying anywhere near Marina Vallarta, the Hotel Zone, Downtown, or the Romantic Zone then you're in luck! I was able to pinpoint some of the best ATMs in these areas.
Below are the best ATMs to withdraw money in Puerto Vallarta.
Marina Vallarta
There are several ATMs in the Marina area. Below I've listed the best ones (two of which are open 24 hours).
Zona Hotelera / Hotel Zone
There are plenty of ATMs in the Hotel Zone that aren't actually located inside of a hotel. Rather, you can find them inside stores, plazas, and banks.
Centro / Downtown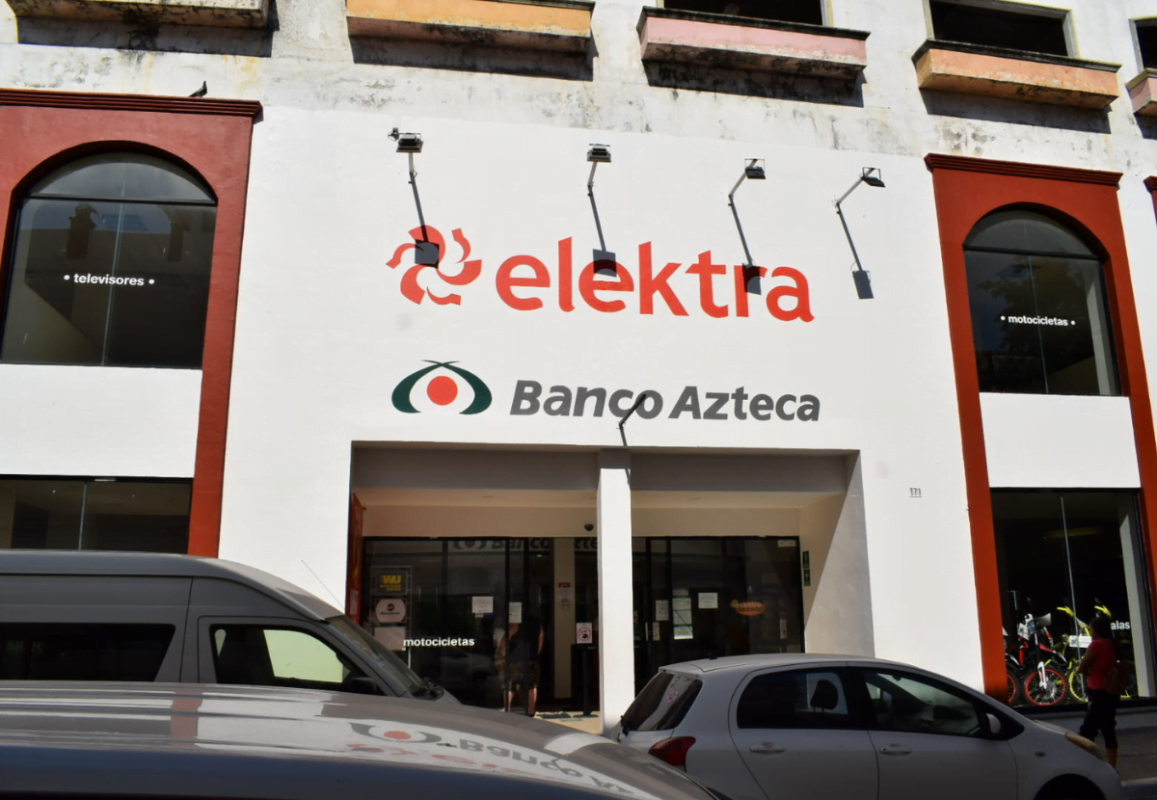 Downtown Vallarta is littered with ATMs. The ones listed below are the most conveniently accessible. If it's not right on the boardwalk, then it's only 1 to 2 blocks into the city.
Zona Romántica / Romantic Zone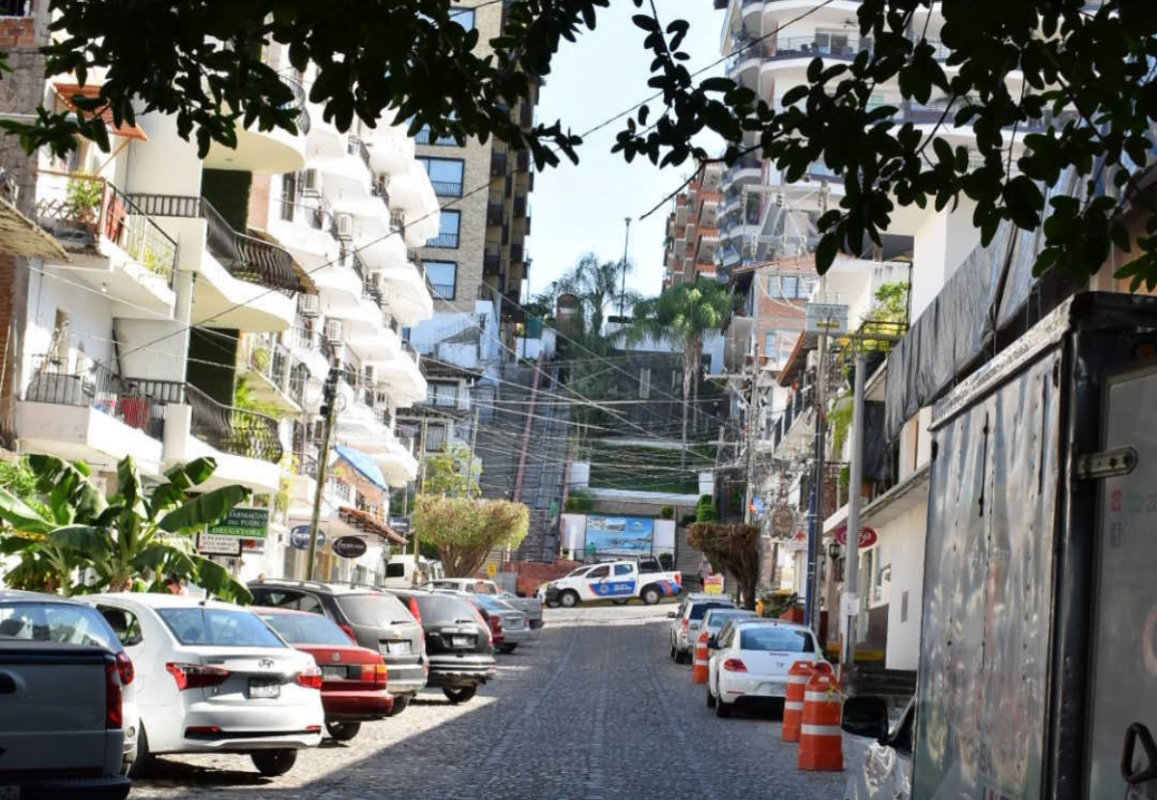 Although the Romantic Zone has an abundance of ATMs, many of them don't work. It's also been reported that some of the machines in this area don't dispense your cash.
Out of all the ATMs in this zone, I found these two to be the most reliable.
Are ATMs Safe in Puerto Vallarta?
Most ATMs in Puerto Vallarta are safe to use. Be aware that some ATMs could have skimmer devices on them that steal your card's information and record your PIN using a camera or fake keypad. Also, being robbed is always a possibility, but it's not as common in Vallarta.
Nonetheless, it's important to stay alert when withdrawing cash in Puerto Vallarta. Additionally, there are several ways to reduce the risk of something bad happening while you're using an ATM. 
How to Use ATMs Safely in PV
Follow these tips below to safely withdraw your cash.
Withdraw money during the day
The best time of day to withdraw money is during the day when it's still light out, preferably mid-day when there are people out and about. 
If you withdraw money at night, you're more likely to get robbed and it's more difficult to observe the machine to ensure it hasn't been tampered with.
Have someone you can trust go with you
Always use the buddy system when using an ATM. Have someone you can trust go with you and keep a watchful eye. Don't act suspicious, just have someone casually observe your surroundings while you worry about getting your money.
Plus, you're more likely to get robbed if you're by yourself as opposed to with a group of people. If you plan on withdrawing a lot of money (a couple hundred dollars), try to have at least two other people with you.
Try not to stand out
Considering you're a tourist, you already stand out like a sore thumb (no offense). Hence don't do anything to draw extra attention to yourself, and that goes for the people who are with you as well.
Here are some tips to stand out less.
Don't wear fancy clothes or accessories. (Take off the jewelry.)
Avoid being overly loud or obnoxious. (We all have that one friend.)
Don't act suspicious. (Looking around like a bird makes you stand out.)
Just act casual. (Nothing to see here folks.)
Check the ATM for scammy hardware before use
Before using any ATM in PV always be sure to check it to make sure no additional hardware has been added, such as a skimmer. 
If you notice any of the following, the ATM might have a skimmer:

The card slot or keypad is loose.
It's difficult to insert your card.
The keypad or card insert appears to be extra bulky.
There are wires hanging from the ATM.
There's tape or glue residue on the ATM.
There's a pinhole above the keypad where a camera could be hiding.
If you notice any of these red flags or something else seems off, you should walk away immediately. Skimmers are usually placed on ATMs for a short period of time, so it's safe to assume that the scammer is somewhere nearby.
Put your money away before leaving the ATM
This one is super important! Always put your money away into your purse, wallet, pocket, or wherever you keep your cash before walking away from the ATM.
If you walk away from it with cash in hand and someone sees it, you instantly become a target. You might as well wear a shirt that says "I have cash on me", you'd probably be safer (not really).
But, you get the point. 
My friend used to always walk away before putting her cash away. Finally, after reminding her on several different occasions, she began to remember to put it away before leaving the ATM. 
If you notice a friend or family member doing this too, don't be scared to call them out (quietly of course). They'll thank you later.
If you withdraw a lot of cash, don't keep it all on your body
A common practice when withdrawing cash in Puerto Vallarta is to take out the maximum amount to save on fees. Most ATMs will have a limit somewhere between $200 to $500.
If you withdraw this much cash you need to take it back to wherever you're staying and put some of it away. Whatever you don't plan on spending should be left behind.
One of my favorite tricks is to use a secret stash container that you can hide in plain sight in your place of stay. The diversion hairbrush is great if you've got a lot of hair or the beard buster shaving cream can is my personal favorite for storing my cash when traveling.
Fortunately, I haven't had anything stolen from me in Mexico. However, in other countries, I have. These diversion containers prevent that. Who'd want to steal your nasty hairbrush or a can of shaving cream? Not me.
If you decide for some reason that you don't want to use an ATM in Puerto Vallarta, there are other ways to get money such as sending it to yourself.
Figuring out which ATM to use is a good place to start when thinking about traveling to Puerto Vallarta. However, there are some other things you should know such as which currency to use, proper tipping etiquette, and how to travel to Vallarta on a budget. 
I've covered all these topics in the articles below. Safe travels!