Where To Snorkel In Cancun
Before committing to any snorkeling destination, you may be wondering where can you snorkel in Cancun. I have done some research and figured out the best places for snorkeling in Cancun.
Sponsored
There are various locations all around Cancun that are good for snorkeling. Akumal, Cozumel, Isla Mujeres, Playa Del Carmen, Tulum, and the Underwater Museum in Punta Nizec, are all snorkeling locations with a lot to offer such as natural reef barriers and plenty of sea creatures.
I think you will also like my guide on the best beaches and swimming spots in Cancun.
Akumal (about 1.5 hour drive from Cancun) alone, has multiple different spots for snorkeling. Aventuras Akumal, Half Moon Bay, Jade Bay, South Akumal, and Yal Ku Lagoon are all a snorkelers paradise. Considering Akumal Beach is a public beach, you can snorkel on your own right off of the shore. Snorkel here between May and November, you will most likely catch site of some sea turtles, especially if snorkeling near the beach.
Cozumel is a 45 minute ferry ride from Cancun. Declared "one of the most beautiful scuba diving areas in the world" by oceanographer Jacques Coustea, this spot is guaranteed to please anyone looking for nothing but excellent snorkeling.
Sponsored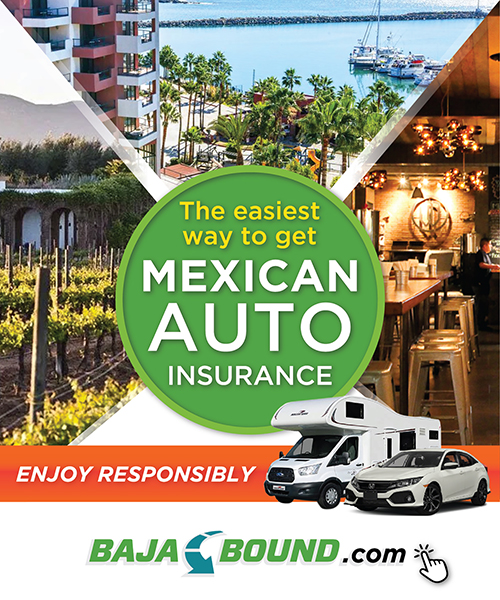 Isla Mujeres is only a 15 minute ferry ride from Cancun. Snorkeling straight from the beach in Isla Mujeres is doable, but there is not much to see besides sand. For the best snorkeling experience in Isla Mujers, go to Garrafon Natural Reef Park and Beach Club. Not only can you rent kayaks, ride zip-lines, and swim with dolphins, but is also a great spot for snorkeling. This is a good place to bring your family for a nice relaxing water day.
Playa Del Carmen is a 45 minute car ride from Cancun. Here you will discover colorful tropical fish, natural coral reefs, all easily visible through the crystal clear blue Caribbean. There is really only one spot in Playa Del Carmen to snorkel in the Caribbean, which is found by going North past 46th Street. Here you will find a natural coral reef off of the shore, which offers excellent snorkeling.
Tulum is a nice place for snorkeling, there is one good spot which is a reef sitting 400 – 500 meters out from the shore. Unless you are an experienced swimmer, I don't recommend you swim that far out to sea, especially without a life jacket. Your best bet is to find a boat that will take you out there. This reef is the second largest barrier reef in the world, which means plenty of sea life to see while snorkeling.
Punta Nizec is a neighborhood located in the Southern tip of Cancun. The obvious perk is if you're staying in Cancun, you don't need to travel far to enjoy some seriously exceptional snorkeling. Punta Nizec is popular due to the reef, but also available is the Cancun Underwater Museum of Art. You'll get to see many underwater statues and other art forms. To snorkel here or at the reef you will need to book a tour. You can book a tour on the museum's official website MusaMexico.org. You can also find similar tours on TripAdvisor.com.
Is Snorkeling Good In Cancun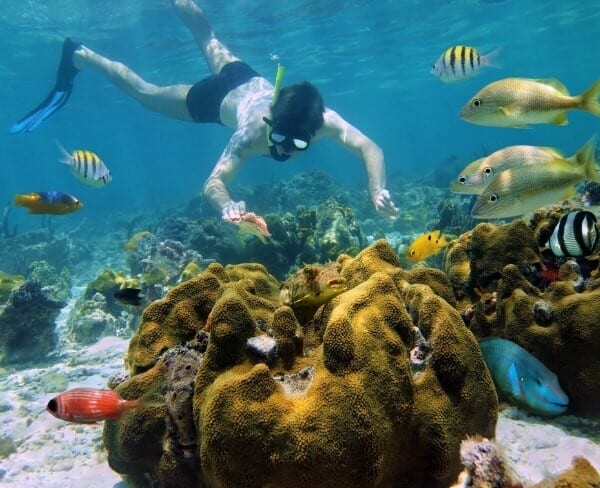 Before ever traveling to Cancun I asked myself, is snorkeling even good in Cancun?
Cancun and nearby locations feature crystal clear and calm waters with visibility of up to 200 feet, beautiful coral reefs, sea turtles, manatees, and all sorts of different sea creatures sure to impress when snorkeling.
Cancun is known for some of the best snorkeling spots in the Caribbean. If you are staying in Cancun, then you need to make sure you try snorkeling.
Even some of the most sought after spots for snorkeling are not far from Cancun, so don't miss the opportunity to check out other great snorkeling spots that are near Cancun.
What Are The Best Snorkeling Spots In Cancun
What really is the best spot for snorkeling IN Cancun?
The simple answer is that Punta Nizec is really the best option for snorkeling in Cancun. With the amazing natural reef and Underwater Museum of Art, there is no comparison in Cancun. The only way to snorkel here is by booking a tour.
Another nearby town called Puerto Morelos, only 30 minutes South of Cancun, offers great snorkeling and the beautiful barrier reef full of so many sea creatures. Your first option to snorkel here is to book a tour or, head to Puerto Morelos beach and just hire a local fisherman to take you over to the reef if you have your own snorkeling gear.
Snorkeling Prices In Cancun
The average price to snorkel per person in Cancun and surrounding areas is only $50.00 USD.
| Location | Snorkeling Tour Price Per Person: |
| --- | --- |
| Akumal | $80.00 USD |
| Cozumel | $50.00 USD |
| Isla Mujeres | $80.00 USD |
| Playa Del Carmen | $70.00 USD |
| Puerto Morelos | $30.00 USD |
| Punta Nizec (Underwater Museum) | $50.00 USD |
| Tulum (Includes Multiple Cenotes) | $100.00 USD |
Prices based on average price found on TripAdvisor.com and Viator.com. Some of the snorkeling tours may include other activities as well.
Snorkeling In The Cancun Hotel Zone
If you are wondering if snorkeling in Cancun's Hotel Zone is a good idea, it's not.
Snorkeling in the Hotel Zone is not only dangerous due to the current and choppy water, but there is not much to see in this area as far as underwater visuals, just sand.
If you really want to snorkel but you don't want to travel far from the Hotel Zone, just book a tour in Punta Nizec (Southern Cancun). Or if you don't mind the short journey to Puerto Morelos, there are very inexpensive options for snorkeling there.
Free Snorkeling In Cancun
Looking for some free snorkeling in Cancun?
Snorkeling in Cancun for free is very unlikely as there are no great areas where you will be able to snorkel without taking a boat. However, head 30 minutes South to Puerto Morelos and you can enjoy free snorkeling off the shore in between the buoys. The water is shallow and generally calm. You may see stingrays and sea turtles when snorkeling in this area.
Is Snorkeling Safe In Cancun
With all the different options for snorkeling near Cancun, it makes me question the safety of snorkeling in Cancun and close by areas.
Snorkeling in Cancun, especially with a tour guide, is a very safe and fun activity the whole family can enjoy. Wear a lifejacket and you should have very little concerns even if you aren't the best swimmer, you can simply float around and snorkel.
I recommend that you use extreme caution if you are snorkeling on your own terms, without a guide. The water current can be strong and very unpredictable, especially when you are not familiar with the area. That's why snorkeling with a tour guide who knows all the best spots is highly recommended.
If you really have your heart set on snorkeling by yourself without a guide, try snorkeling in one of the hundreds of cenotes that are available around Cancun. Cenotes are more predictable and the water is calmer compared to the sea.
If you are looking for a good cenote where you can try out snorkeling on your own, you can find the best cenotes in my blog The Best Cenotes Near Cancun: What They Each Offer.
Cancun Snorkeling Overview
Cancun offers some of the best snorkeling in the Caribbean. With so many different nearby locations to choose from, you will have no problem choosing your next snorkeling adventure in Cancun.
If anything, I recommend at least going to Punta Nizec and checking out the Underwater Museum of Art. If you are looking to see more sea life, you should try out snorkeling in Akumal. Not only can you snorkel on your own right off of the beach, but there are many other spots there that are superb for snorkeling.
Thank you for reading the blog. I hope I have added value and lessened any anxiety you may have about snorkeling in Cancun. Please leave comments, questions, or concerns if you would like any more information on snorkeling in Cancun.
Most importantly, get out there and have FUN!