If you're planning a road trip through Baja in the near future, you don't want to miss this overten overlooked stop. Located about halfway down the peninsula, this location is teeming with good restaurants and nightlife, plus a good selection of ocean and desert activities within driving distance. 
Well, the cat's out of the bag! We won't stand for letting a destination like Ciudad Constitucion remain a secret any longer. This travel guide has all the insider info on hotels and top attractions, plus some tips and tricks to help you travel Ciudad Constitucion like a pro.
Table of Contents
When to Visit
Baja is a fabulous destination year-round with warm temperatures and relatively low precipitation- it is a desert climate after all. That said, tourism experts recommend a trip between the months of November and April to avoid overbearing heat and humidity. Peak whale watching season also falls within this window, in the earliest months of the year. 
There are no additional recommendations or opposing advice suggesting that Ciudad Constitucion would be better at a different time of year. 
If you're planning to head to nearby oceanfront destinations for a beach day during your visit, it might be worth targeting the early summer months so the water is more swimmable. 
Getting There
If you plan to fly into Mexico and carry on your travels from there, the Loreto International Airport will be your best bet. No matter which way you slice it though, you'll need to do some driving to reach Ciudad Constitucion. The drive from the airport is only an hour and 45 minutes, but not all stretches of the road are well-maintained so you might find that driving through this region takes a little longer. 
This is also an ideal road trip stop, so crossing from a US land border makes perfect sense, even if it does take a lot longer. The Mexicali, Tecate, and Tijuana crossings all have reasonable routes with unique destinations along the way, so you can't go wrong starting from any of them. This will take anywhere from 13 to 16 hours of drive time, but you'll definitely want to stop and smell the roses along the way. 
Top Things to Do in Ciudad Constitucion
Ready to build the ultimate Ciudad Constitucion itinerary? Here are a few of our top-recommended attractions and activities to help get you started. From urban adventures to off-the-beaten-path ecotourism, this destination has it all.
Magdelena Bay Whale Watching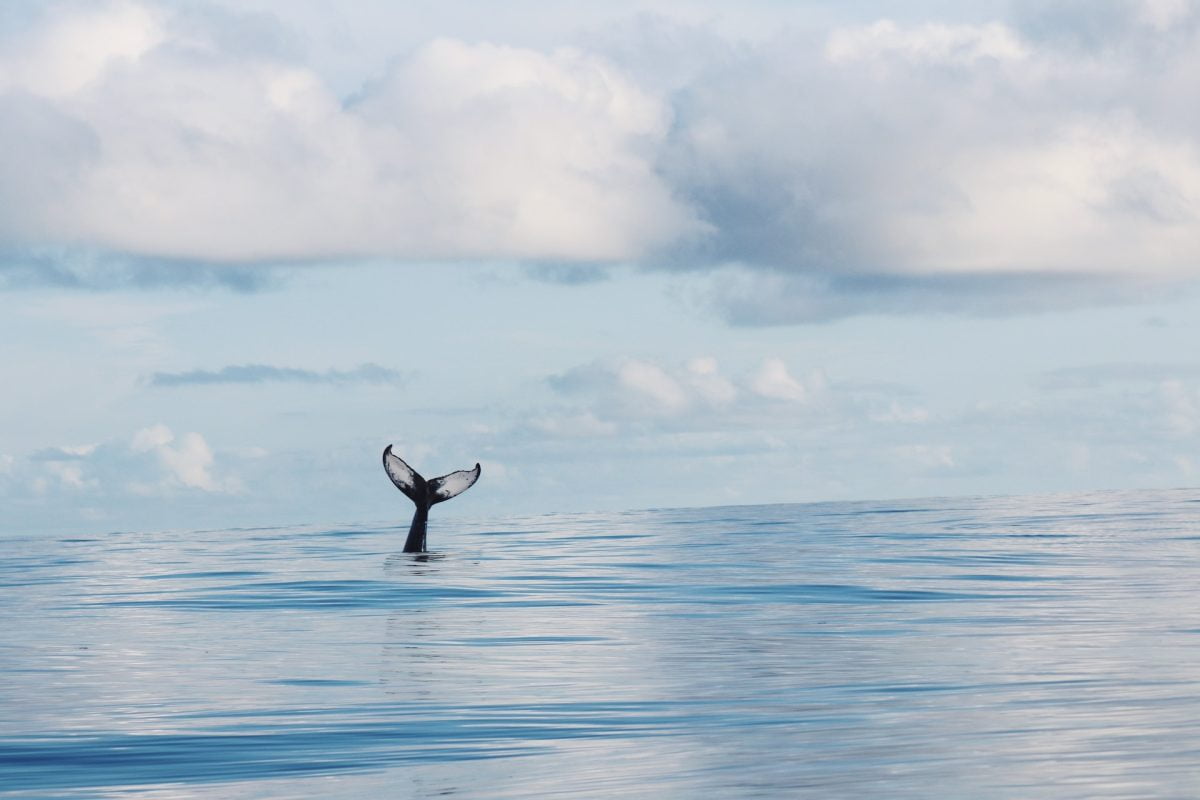 Though this coastal gem is located about an hour away, Ciudad Constitucion is colloquially known as the "Gateway to Magdalena Bay" due to the location of the highway turn-off, making them unofficial sister destinations. If you're visiting one, you should definitely be visiting the other. 
From January to April, Grey whales migrate to these warm waters to breed, calve and play. Whether you hop on a standard whale-watching boat, a zodiac vessel, or a sea kayak excursion, you'll love getting close to these graceful giants. Either way, this is considered one of the top things to do in Baja so it deserves a place of honour on your itinerary. 
Magdalena Bay Sports Fishing Charter
Whether you want to add a second oceanic adventure, or you've missed peak whale-watching season, a fishing charter is the perfect addition to a stop in Magdalena Bay. There are plenty of ways to set sail and seek out a big catch ranging from Inshore and offshore charter, to fly fishing and even kayak fishing. It's a choose-your-own-adventure. 
Mag Bay Lodge and Magdalena Bay Outfitters are both great service providers, who will guide you on the hunt for Marlin, snook, grouper, and other exciting species. 
San Borjitas Cave Paintings
If there's a history buff in your midst, you have to head out to see the San Borjitas Cave Paintings. This ancient anthropological site has a collection of the oldest and most significant cave paintings in North and South America. If that doesn't entice you, I don't know what will. 
Pro tip: These caves are super remote and difficult to find- even with a guide it will require multiple forms of transportation and some hiking, so don't attempt this on your own. Partner up with a local tour company or private guide and you'll have a much better experience. Plus, visiting with a pro will gain you access to a wealth of knowledge about the paintings and the local area. 
Enjoy the Nightlife at N-JOY Cocktail Bar
For a safe, upscale nightlife option, consider sipping on craft concoctions at N-JOY Cocktail Bar. They've got the art of bartending down pat. Often live music, and yes there's usually at least one TV with a sports game on if you're dragging a "sports bar" buddy along. 
Mountain Bike or Hike the Ciudad Constitucion Loop
If you're looking to add a dose of outdoor adventure to your itinerary, take on the Ciudad Constitucion Loop. Coming in at just under 16km with a moderate difficulty rating, it's the perfect choice whether you want to set out for a half day on foot or with a set of wheels. Passing through varied landscapes like Parque Emiliano Zapata, around the city, through the desert, and past a river, you'll never be bored as you witness this trail's evolution. 
The best part of all, this trail is fairly secluded and will afford you plenty of time to yourself under the wide open sky. 
Take a Walking Tour
One of Ciudad Constitucion's greatest features is its pretty streets lined with tall palms, historic churches, and little restaurants, so it's essential that you take some time to wander them. You could take a DIY approach and explore on your own, or set this up with one of the local hotels (including the Maria de Nadie Hotel Boutique). Traversing town with a guide will allow you to stress less about safety and also present you with an opportunity to deepen your local knowledge. 
Where to Eat 
Ciudad Constitucion may fly relatively under the radar as a tourist destination, but that's certainly not because of a lack of good grub. This city is practically bursting at the seams with fantastic restaurants, with tons of tastes and international cuisines accounted for. 
El Mal del Puerco Cocina a la Lena
BBQ fans simply must visit the Grill master at El Mal Del Puerco Cocina a la Lena. This food truck is renowned for its flamed chuck burgers, stick-to-your-heart ribs, and chicken wings. This makes for a great grab-and-go option, but the space is so inviting you'll want to stay. 
📍Where to find it: San Jose Entre 16 de septiembre y San ignacio Inf, San Martín, 23690 Cd Constitución, B.C.S., Mexico
Casa Rafael Restaurante
Full of funky floor tiles and trendy chairs, Casa Rafael is super chic. This modern, converted sea crate also has floor-to-ceiling windows and giant palms- not to mention really good food. They serve a little bit of everything from Mexican to Japanese, breakfast to dinner. These elevated dishes present bold flavors without the air of pretentiousness AND the patio is pet-friendly. I don't think it gets better than that. 
📍Where to find it:  Cervantes del Río esq. Javier mina Centro, 23600 Cd Constitución, B.C.S., Mexico
Birrieria El Palenque
In case the name didn't give it away, this is the restaurant to target for the best birria in town. You'll know you're in the right place when you stumble upon a cute brick building with arched windows, and saloon-inspired signage. Of course, Birrieria El Palenque only gets prettier as you continue inside, with a courtyard garden dining area that feels private and lush. 
📍Where to find it:  Agustín Olacheaa 105, Centro, 23680 Cd Constitución, B.C.S., Mexico
El Tamarindo Waffles and Cafe
If you're looking for the best cup of coffee in town, it's worth heading over to El Tamarindo Waffles and Cafe. Not only will you get your caffeine fix, but you can also practice some mindfulness in their peaceful patio space. Want to start your morning off the right way? Compliment your coffee with something sweet and order a giant stack of gourmet waffles. Yum! 
📍Where to find it:  Francisco I. Madero 101, Centro, 23600 Cd Constitución, B.C.S., Mexico
Sushi Lab Restaurant Bar
Did you know Ciudad Constitucion has a huge Japanese presence, especially when it comes to the culinary scene? This is fab news for sushi lovers, because there's not one, not two, but ten sushi restaurants in town. Sushi lab is not the most traditional (If that's what you're after you may want to try Suhsi House Valle) but if you're up for something experimental this won't disappoint. 
📍Where to find it: Nicolás Bravo 218, Centro, 23600 Cd Constitución, B.C.S., Mexico
Where to Stay at Ciudad Constitucion Hotels
María de Nadie "Hotel Boutique"
This one's for the boutique hotel lovers. Here, you'll get the best of both worlds with a serene outdoor setting and a more authentic (and colorful) Mexican interior. The Spanish colonial courtyard is perhaps this hotel's greatest feature, with alfresco dining tables, a plunge pool, mosaic tiles, and large clay-potted trees. 
❤️ Why We Love It
Hotel bar for nightcaps
Board games and puzzles are available 
Airport shuttle service
RV PARKS
Besides hotels, you may want to extend your accommodations search to include some camping. This is an especially great option for road trippers and long-haulers traveling in groups. You'll have a bit more space and a bit more freedom, not to mention you'll probably save some serious cash, which is a huge help for your overall vacation budget. 
Misiones RV Park
You could try and hunt down a free camping site, but when there are options with amenities like these, it's worth the upgrade. Misiones RV Park has several cactus gardens and even an outdoor pool, which can be hard to come by in the camping sphere. It's also worth mentioning that unlimited cuddles with Kahlua (the owner's dog) are included- she's the official camp greeter. 
Palapa 206 Motel RV Park
Camping doesn't have to be rugged! This park offers stunning alfresco dining areas and landscaped gardens that are consistent with some of the best boutique hotels around. The sites are extra spacious for comfort and privacy, but they also have a few modern hotel suites if you decide you'd like an upgrade for the night. 
Constitucion Ciudad Travel Guide FAQ
Is there much nightlife in Ciudad Constitucion Mexico?
Relative to the size of the town, Ciudad Constitucion has a great nightlife scene. There's lots of variety, with an "after-dark" outing to suit every traveler. With trendy cocktail lounges, dance clubs, and laid-back pubs, there are definitely more than a few ways to keep the party going.
Is tipping standard at Ciudad Constitucion restaurants?
Yes,  tipping service workers is customary in Ciudad Constitucion, as with the rest of Mexico. Of course, you can use your own discretion when rewarding good service, but a 10% tip is considered fairly standard. Remember that this extends to all service workers, not just restaurant services, which means you may want to budget for tips at your hotel and for tour guides as well.
Does Ciudad Constitucion Baja have oceanfront access? 
No, not directly, but Ciudad Constitucion is considered the "gateway to Magdelena Bay" because this is where the major turnoff happens to head back towards the coast. It's about an hour and 45 minutes to get to the coast, which is on the Pacific side of the Baja Peninsula.
Are there any free campsites in Ciudad Constitucion?
No, there are no official free camping sites in Ciudad Constitucion. The paid RV parks are a fairly affordable option, though, and the extra amenities are ACTUALLY worth it versus some of the more run-down paid sites in remote Baja destinations. 
You may spot some people boondocking (or setting up camp in secluded, unregulated areas) but this is not recommended here. You'll be much safer sticking with a larger group of campers and juggling your camping budget to accommodate an RV park stay.
Do I need a car to get around in Ciudad Constitucion?
I'd say yes. Not only do you need your own set of wheels to get to Ciudad Constitucion (unless you're willing to take a long, cramped bus ride), but many of the attractions nearby are further out of town. Ciudad Constitucion makes a great home base thanks to its many restaurants, hotels, and urban amenities, but I think you'll find that many of the things you want to see and do are within a 1-2 hour radius. 
When preparing to drive a car (whether your own or a rental) through Mexico there are a few things you need to know. Brush up on your Baja road trip trivia here, and ensure you understand the workings of Mexican Insurance policies so you're covered no matter what arises along the road.