Passing through Tijuana on your trip through the Baja Peninsula? Whether this border city is your starting point, a brief landing along the way, or your final destination, there are so many fun things to do in Tijuana that it's certainly worth the effort; even if you're short on time. From oceanfront boardwalks to restaurants with in-house mariachi bands, this is a city full of Mexican flavor. 
Ready to plan the perfect day? Here's what to do in Tijuana with just 24 hours (or less) to spare. 
Table of Contents
How to Spend 24 Hours in Tijuana
With limited time and so much to see, narrowing down the can't-miss attractions can be a challenge. That's why we've turned our list of the best things to do in Tijuana Mexico into the perfect one-day itinerary, choose-your-own-adventure style. 
BUT FIRST…COFFEE
Even if you don't usually start your day with a steaming cup of joe, it's worth grabbing one at the beginning of your Tijuana adventure. Mexico is known for its rich, dark coffee beans and you'll want to give them a taste while you can get them fresh from a local producer. Container Coffee Roaster is perfect for a takeaway but Electric Coffee Roasters offers some sweet latte art and a cool atmosphere for sipping slowly. 
A SLOW-PACED MORNING
Roam the markets: The downtown core of Tijuana is filled with plenty of wonderful street markets where you'll find colorful artisan textiles, leather goods, handiworks, and more. There are also plenty of vendors where you can try exotic fruits and buy some sweet treats to bring back to the hotel room. Mercado Hidalgo or El Popo Market both make great starting points. From there, you can continue exploring the area on foot and even take a self-guided street art tour, with tons of mixed-medium installations scattered in the downtown area between the two markets. 
OR
Soak up the sun at Playas de Tijuana:  Take advantage of the milder morning temperatures and head to the beach! Once midday hits you may want to avoid sitting in the direct sun, but the first few hours of the day are perfect for lounging in the sand. There's a lovely boardwalk here filled with ice cream stands and musical buskers. This is also home to the famous Tijuana border wall (which extends all the way into the Pacific Ocean to separate Mexico from the United States) which is a must-see landmark for all Tijuana travelers. 
LUNCH BREAK!
Hit up one of the city's best food trucks: Tijuana has a thriving street food scene, which makes for a quick lunch that's packed with bold flavor, and easy on the wallet. The Telefonica Gastro Park is the perfect hub if everyone in your travel crew is craving something different, from hot dogs with towering toppings at HUMA to authentic street tacos at Satabu. If you really want to get into the Tijuana spirit, you can order a gourmet Caesar salad, since this is where the famous appetizer got its start. The best part? There's a trendy indoor/outdoor seating area where you can commune and take food-blogger-worthy snaps for your socials. 
For more information on the best eats in the city, check out our article here.
AN AFTERNOON EXCURSION
Play the day away: One of the top things to do in Tijuana with family is visit the Tromp Interactive Museum. Not only does this attraction offer a much-needed opportunity to bask in the A/C, but these hands-on science exhibits are sure to give your kid a new love for STEM topics. From a giant piano to LED light shows, this is no ordinary biology class! The Plaza Mundo Diverto is also a great choice with hundreds of arcade games, bumper boats, and a few small rides. 
OR
 Kick up dust on an ATV Tour: You'll need to head just a little outside of the city for this excursion, but it's totally worth it. Renting an ATV and whipping up and down the Arenales Sand Dunes is one of the premier activities in the Baja Region for adrenaline junkies and extremists.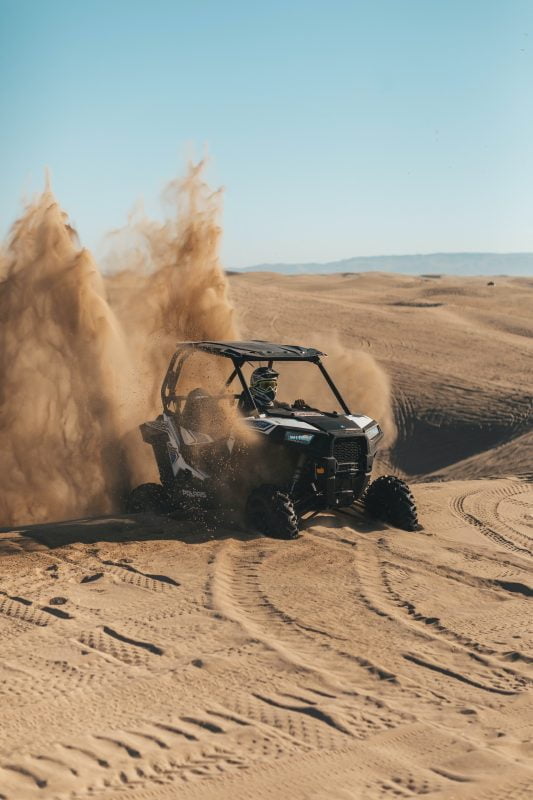 DINNER TIME
Grab dinner and a pint at one of Tijuana's best craft breweries:  Did you know Tijuana has a fairly sophisticated craft beer industry? In fact, they hold the Tijuana International Beer Festival each year. Obviously, this makes trying out a few of their brews an absolute must during your trip, and pairing this outing with your last meal of the day makes perfect sense. Mamut Brewing is the ideal choice, since they have a full menu of salads, sandwiches, burgers, pizzas, chicken wings, and more, not to mention a few of the best beers in the city. 
TIJUANA AFTER DARK
Check out the Tijuana nightlife scene: Especially if you're planning a Tijuana weekend trip, watching the city transform after the sun goes down should be at the top of any bucket list. If you do decide to go out and party, be sure you're up to date on Tijuana safety advisories and follow our top tips to protect yourself. Here are a few of Tijuana's top-rated nightlife venues to consider: 
For the party animal: El Alebrije is a large-scale vegas style club. They have pretty strict security here so you'll get a good pat-down, but you'll also feel a little more secure as you let loose for the night. 
For the old soul: Rubik's Retro Bar will keep you up on your dancing feet, playing hits from the 70s to the 90s in an old-school underground club. 
For film lovers: A tamer choice, Cine Tonala is an art-house theatre screening indie productions and local documentaries. 
OR
Grab tickets to a Lucha Libre Match: Chances are you've seen (or at least heard of) Mexican wrestling before- the hallmark of which is bold, colorful marks. Perhaps one of the most unique things to do in Tijuana is to head to one of these wrestling events- live and in person! Typically, matches are held on Friday nights at the Auditorio Fausto Gutierrez Moreno. This is an easy way to entertain yourself for an entire evening and admission is surprisingly inexpensive!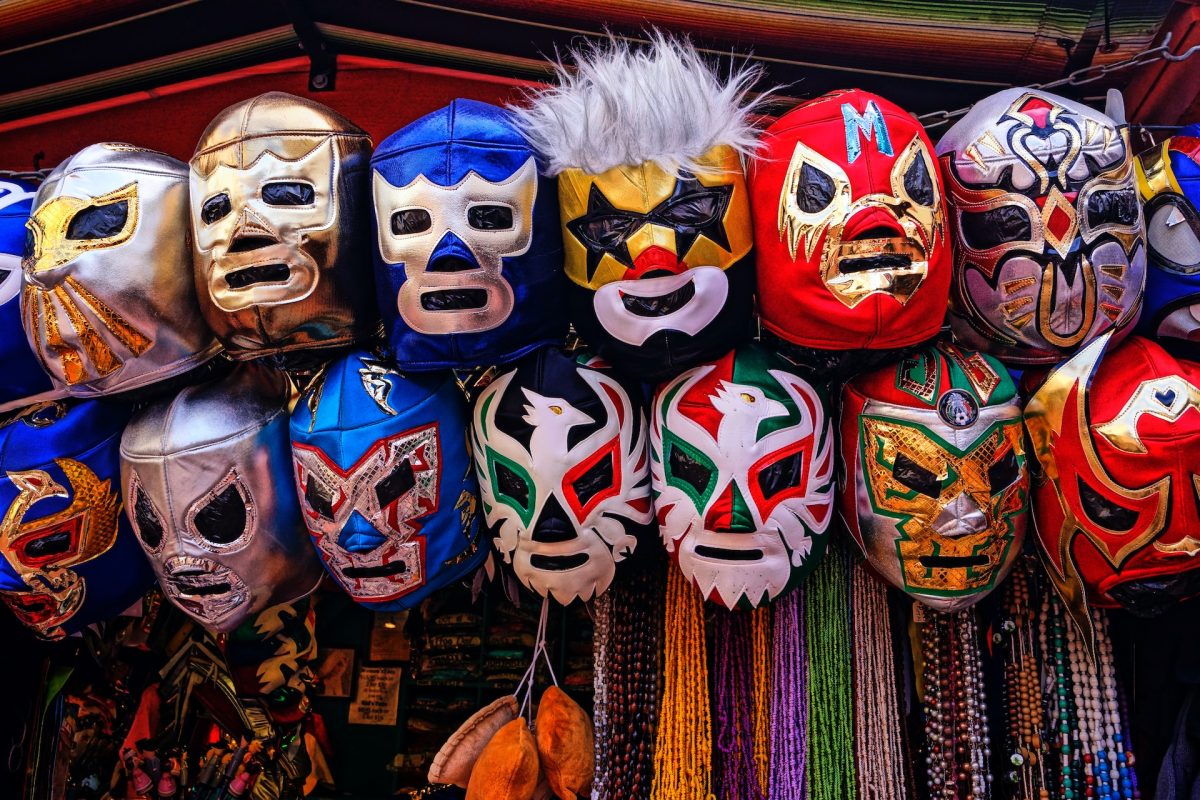 Things to Do in Tijuana For a Day – FAQ
What is the best way to get around Tijuana? 
It can be a HUGE plus to have a rental car if you're planning to visit Tijuana's surrounding areas, but if you're staying in the city center, it's not a must. Both taxis and city buses provide quick, affordable travel from point A to point B. Walking is also an okay way to get around, but you should limit this to daytime hours and follow basic safety principles.
Is it safe to drive around Tijuana?
It sure is, but there are a few things you'll want to keep in mind. Both our Mexico – by car and Mexico – car insurance guides will be valuable resources when weighing the pros and cons of driving through Tijuana, as well as giving you the knowledge you need to make your journey a safe and happy one. 
Where can I find Tijuana Events this Weekend? 
When it comes to finding things to do in Tijuana this weekend, you'll want to check an up-to-date events calendar. Tijuana has dozens of events and festivals throughout the year, which you can find here.