At the foot of Mount Cuchuma, Tecate is the only Pueblo Magico in the state of Baja California. These designated magical towns were established in an effort to highlight the unique culture and sacred traditions of the local Mexican populations, and in the case of Tecate, the Kumiai people.
In addition to cultural attractions like the El Vallecito Cave Paintings and the mountain range that's said to be home to an ancient spirit, Tecate also has a handful of family-friendly attractions and a massive selection of ways to explore the great outdoors.
Have you hit a speed bump in planning your upcoming Tecate vacation? This comprehensive guide to the best things to see and do in Tecate will have your itinerary overflowing in no time.
Table of Contents
21 Best Tecate Things to Do
Fabulous Parks
Believe it or not, Tecate is home to several stunning urban parks, with expert landscaping and historical architecture. If you're looking for a lovely place to eat lunch or spend a slower-paced afternoon, consider one of these beauties:
1. Parque Del Profesor
If you want to feel like you've been transported to Europe, consider taking an afternoon stroll through Parque Del Profesor. This Spanish-inspired landscape has gorgeous old stonework, a multi-level terrace, hiking trails, and plenty of beautiful trees to provide shade. Not only does this park offer patrons lovely views of the mountainside, but there are also some unique cave homes around its outskirts which are architectural marvels.
2. Hidalgo Park
In the heart of town, Hidalgo Park is one of Tecate's most celebrated gathering spaces. Situated around a gorgeous pavilion, this is a lively place for people-watching, and picnicking, surrounded by shops and restaurants. This is also where you'll find the majority of civic holiday festivities, plus frequent mariachi and dance performances. Even if it's just a quick pit-stop as you're passing through, a trip to Hidalgo Park will do wonders for making your experience feel more authentic.
Tecate for Adults
Of course, the adults need to have some fun too! These next few venues are always a hit with Tecate's 18+ crowd.
3. Tecate Brewery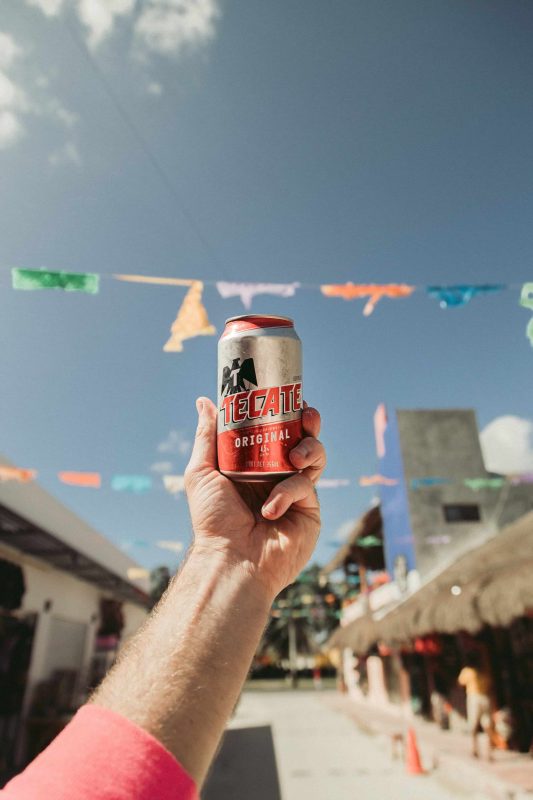 With Tijuana as the front runner, the Northern part of Baja California is a craft beer lover's paradise. Though this city doesn't have as many prolific microbrewers, it does have one that's gained international attention, which makes sampling some local Tecate beer a must. The best part? Every single visitor to the brewery receives one can for free to enjoy while touring behind the scenes or hanging out in the beer garden.
4. The Wine Route
It's no secret that one of the top things to do in Baja is enjoy a tall pour of the region's wine. If you want to experience the Tecate wine country, there are several stops along the wine route (laid out by Tecate's tourism board) for tastings and a meal. This journey stretches between the Las Palmas Valley and Tanamá Valley and ventures over to Valentine's Valley in the east. Of course, you could also venture further into the Valle de Guadalupe and make a weekend of it, where there are over 120 wineries to discover.
5. Spa
After a long day of travel (whether you arrive by car or plane), you deserve a bit of pampering. Why not start your holiday off on the right foot with a visit to one of Tecate's best spas? Ritual Spa at the Kumiai Inn is a fan-favorite with a specialized menu of massage, facial, and body wrap services to aid in your quest for some R and R.
Tecate with kids
While Tecate isn't an overwhelmingly family-friendly destination, there are certainly a handful of attractions that little ones will love. Here are some of our top recommendations to keep your kids entertained:
6. Cañada del Sol
Tons of Tecate's most family-friendly attractions are located at one single venue. This exciting venue can be experienced from sun-up to sun-down by pitching a tent in the onsite campground or renting a cabin that rivals some of Tecate's best hotels. Alternatively, you can purchase a day pass for unlimited fun. Here are just a few of the fun activities you can participate in at Cañada del Sol:
Water slides and swimming
Riding a mechanical bull
Mountain biking
Ziplining
Horseback riding
BBQ picnic
Visiting the farm animals
7. Take a selfie at the Tecate Sign
Need a new family portrait for that empty picture frame back home? These larger-than-life block letters are always a hit with the kiddos and are a signature of the Mexico experience! Simply say cheese and capture those family vacation memories that you'll cherish for years to come.
8. Cerro Azul Artisan Bazaar
Here's an attraction that's fun for the whole family. Parents can search the stalls for the perfect artwork and pottery to give their home a global feel, while the little ones will gaze with wonder at the brightly colored textiles and search for a fun little souvenir to bring back. We recommend giving your kids a little bit of pocket money and helping older ones practice their numbers in Spanish for a more immersive experience.
Good Eats
This city is particularly well known for its restaurant scene, and there are a few cuisine staples that have earned Tecate its reputation. These are a few local delicacies you simply must try during your holiday, and a few of the region's top restaurants that deserve a spot on your itinerary:
9. Taste Tecate's Famous Bread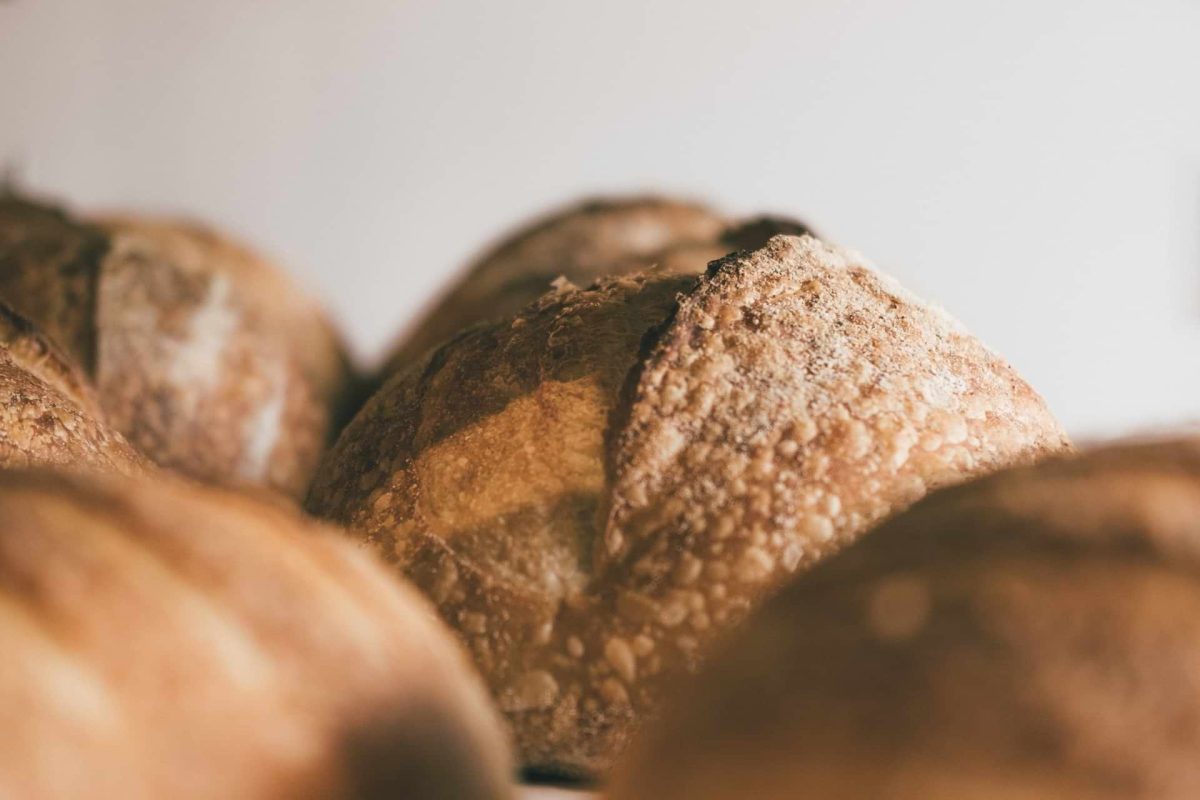 Did you know Tecate's bread is world-renowned? That's right, freshly baked bread has become a staple of the local cuisine that people come from near and far to try, thanks to the groundwork laid by one family-owned "panaderia". El Mejor Pan de Tecate makes a signature pan dulce (a.k.a. sweet bread) among the rest of their confections, which is widely considered to be the best bread in the city. You can try sweet bread at many of Tecate's bakeries, but it's worth the trip to taste the original.
10. Artisanal coffee roasters
It may not be as iconic as pan dolce, but Tecate is also known for having a thriving cafe scene and oodles of artisanal roasters. There's certainly no shortage of venues to grab a tecatense coffee for the road, but if you're looking for suggestions, Acento Tecate Coffee Roasters and Cinerea Coffee Shop are both well-loved.
Road Trips
There are plenty of top destinations within driving distance of Tecate, so it would be a shame not to explore more of the region while you can. Grab your keys and your travel pals, and head to one of these stellar Baja cities. 
11. Ensenada
Craving some aquatic adventures? Head to Ensenada for the day. The journey will take an hour and a half by car and offers plenty of scenic views along the way. Once you get there, you'll be faced with a plethora of top attractions and oceanic excursions, from deep-sea fishing charters to scuba diving tours. Ensenada is also considered the gateway to the Valle de Guadalupe, making this a great choice for anyone who wants to sample Baja wines during their road trip. 
12. Tijuana
Tijuana is Baja's famous border city with so many things to do and an extraordinary street food scene, Especially if you're a group of adults searching for a dose of electric nightlife, heading into Tijuana for the weekend is a great plan. The drive from Tecate will take just about an hour, making it easily accessible for a quick afternoon visit, or for a longer stay. 
13. Rosarito
If you want to feel like an old Hollywood star, you need to add Rosarito to your vacation itinerary. With a famous stretch of shoreline that's appeared in Hollywood Blockbusters for decades, it's only natural that the city would be teeming with old celebrity hangouts and global appeal. This is a top destination for long hours of sunbathing, so be sure to bring along a bathing suit and flip-flops. The drive also takes around an hour from Tecate to the coastline and can be easily combined with Ensenada and Tijuana for the ultimate multi-day road trip route. 
14. Mexicali
Known as "the city that captured the sun", Mexicali offers a blended desert and urban experience. Heading further inland, the trek to this city will take just shy of two hours. Whether you want to get your thrills sandboarding down massive dunes or hike the Cerro Prieto (an ancient sleeping volcano), there are outdoor adventures abound. You'll also find Mexicali is a destination full of indoor attractions, such as escape rooms, children's museums, and trampoline parks. 
Note: Driving in Mexico can be a whole different experience, with its own set of regulations, challenges, and rewards. If you're planning to drive to Tecate or take a road trip with a rental car, reading through our guides to Mexico by car and Mexican Travel Insurance will help equip you with all the knowledge you'll need for a safe and enjoyable journey.
Cultural Tourism 
Tecate definitely deserves some credit for its rich history and cultural influences. If you want to learn more about the landscape, local lore, and remaining customs, you need to head to the following attractions: 
15. Vallecitos Archaeological Zone
Did you know there are cave paintings that are open to the public, right here in Tecate? Vallecitos Archaeological Zone is home to several of these prehistoric artworks, including the famous El Diablito. You'll have to contend with a crowd, but if you happen to be visiting during the Winter Solstice, this is actually the sight of a natural phenomenon, where the sun passes through the cave and seemingly light up the painting's eyes.
16. Museo Comunitario Kumiai
Especially if you want to learn more about Tecate's Pueblo Magico status and cultural heritage, a trip to the Museo Comunitario Kumiai is a must. As a part of the Tecate Cultural Center, this living museum will take you through interactive exhibits on the Kumiai people and so much more. 
17. Parroquia De Guadalupe
When traversing around town, you may want to target a stop at the prettiest cathedral in town, the Parroquia De Guadalupe. Depending on your religious affiliations, you may want to attend a service during your stay, but even walking past and admiring the architecture is a worthwhile endeavor. 
18. Check out local events and Festivals
If you haven't picked dates for your Tecate vacation yet, be sure to check out their annual calendar and see what celebrations might be happening soon. Dia de los Muertos celebrations in Tecate are known to be some of the best in Baja, and wine festivals also pop up from time to time, allowing you to sample the entire region's varietals in one place. 
Into the Valle
With the Valle de Guadalupe right in Tecate's backyard, you're certainly going to want to spend some time perusing this scenic region, and all its flora and fauna. 
19. Mount Cuchumá
Mount Cuchumá is the sacred mountain of the Kumai community, making it both a pillar of local history and a top attraction in Tecate. There are several ways to explore this mountain and learn the tales of its past, but we'd highly recommend hiking its peak trail. The journey takes nearly five hours and isn't suitable for first-time hikers, but it's well worth the trek for the views alone. 
Pro tip: This trail is only accessible on the California side of the border, so you'll need to plan a day trip or tack it onto the beginning/end of your trip if you're visiting from the U.S. 
20. La Rumorosa
For our tastes, La Rumorosa is one of the most incredible scenic drives in the world, winding through the desert mountain range, and is the highest-reaching road between Mexicali and Tecate. With desolate rock formations as far as the eye can see, you'll feel like you're on another planet. Throughout the journey, you'll find several viewpoints like El Caballo Blanco, Mirador El Condor, Ojo de Aguila, and Mirador La Rumorosa, where you can stop to take it all in and snap a few photographs. 
Please note that this route is considered relatively dangerous and you should pay attention to any road advisories/signs, as well as pay attention to your surroundings.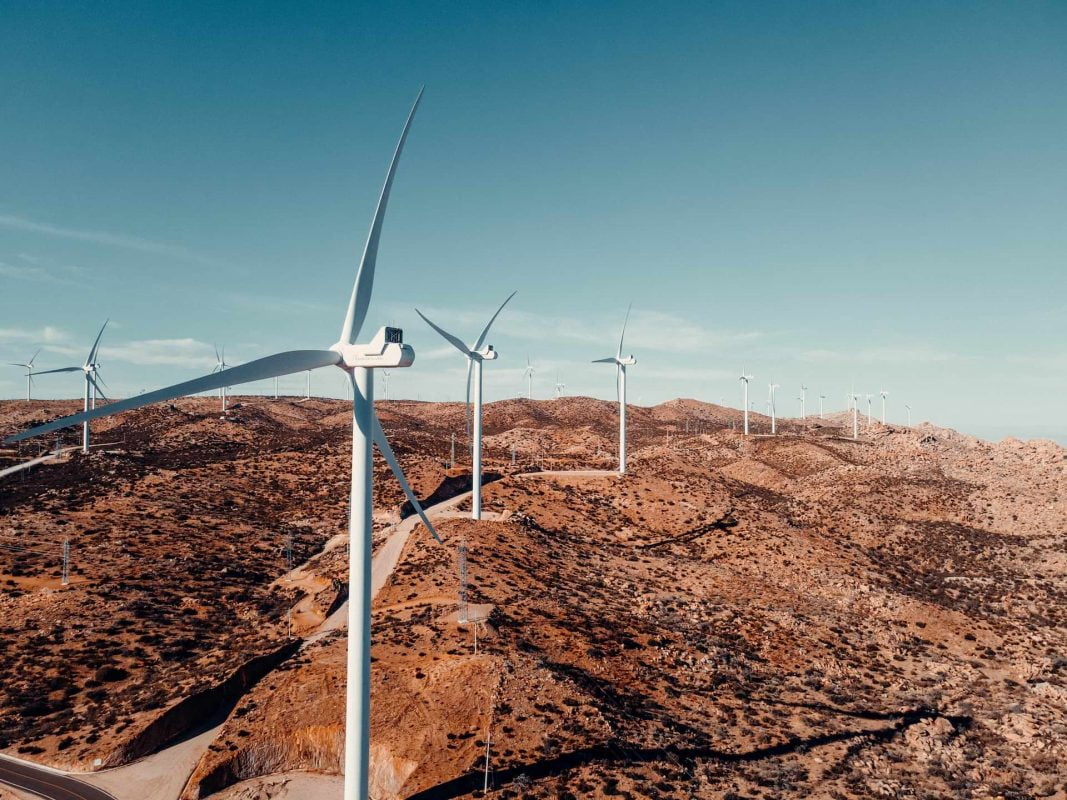 21. View Tecate Ranches
On the other hand, you can take a scenic drive without heading up high into the sky. A drive through the valley will lead you past several Tecate Ranches with rolling hills and old colonial architecture. Not only are these estates easy on the eyes, but some also feature shops selling everything from handmade cheeses to honey. Along the way, keep your eyes out for the La Rumorosa Wind farm, which stretches on for miles amongst a mountain backdrop. 
Top Things to Do in Tecate Mexico FAQ
Is the Tecate Border Crossing Busy?
The Tecate land border is considerably less busy than the crossing in Tijuana. Typically, the wait time is about 15 minutes. Peak times can see this stretching to nearly 45 minutes, but that is not the average throughout the day.
Is Tecate Mexico safe?
Generally, Tecate is considered safer than Mexicali or Tijuana, but it's still recommended that you exercise some caution. This is especially true after dark. For more information on how to stay safe during your holiday, you can check out our guide to safety in Mexico. 
How long does it take to drive from San Diego to Tecate?
The drive from San Diego to Tecate Mexico is exactly one hour. This estimate does not include any potential wait time at the border, but you can save a considerable amount of time if crossing during peak hours by traveling to Tecate, California on the US side of the border and then crossing in Tecate, vs. waiting at the Tijuana border.
When is the best time to visit Tecate Baja California Mexico?
June to August is considered the high tourist season in Tecate, but high rates and high temperatures mean this actually isn't the best time to visit. For a more comfortable (and budget-friendly) experience, you can pretty well target the rest of the year. September to May will be reasonably warm with little rain, and since you won't be spending your holiday scuba diving and surfing, water temperatures are of lesser concern.
Where is the closest beach to Tecate Mexico?
Since Tecate is a land-locked mountain city, you'll need to take a little road trip if you're looking to add a beach day to your itinerary. Both Tijuana Beach and Rosarito Beach are about an hour and ten minutes from Tecate, with Rosarito being the clear favorite amongst Baja travelers.