Are you a foodie who's found yourself on the shores of the Baja Peninsula? Or perhaps you're planning a day trip from San Diego and are looking for good eats while border-hopping? With so many good restaurants in Tijuana, one of the top things to do in this vibrant Mexican city is EAT. 
Whether you're looking for a tasty brunch with the girls or street meat from a food colectivo, there's a handful of ultra-elite establishments you simply must try. From famous Tijuana-style tacos to the very first Caesar salad in the world, this list of the best restaurants in Tijuana is full of bold fusion flavors and culinary innovation. 
Table of Contents
The 8 Best Places to Eat in Tijuana
Cafe La Especial 
Humo Charcutería 
Caesar's 
Mision 19 
La Cahua Del Yeyo 
Sal de Maple 
Norte Brewing Co. 
Electric Coffee Roasters
Best Tacos in Tijuana: Cafe La Especial
When it comes to sampling Tijuana Mexican food, tacos are probably the first thing that comes to mind. The "best tacos in the city" is a much-debated topic, but when it comes to old-school Tijuana style tacos, you can't do better than Cafe La Especial. Dating back to 1952, this unassuming little window still does it just like they used to. Steamed and topped with pork rind, pickled carrots, and leek, this vintage recipe has stood the test of time for good reason. All that, and they cost just $1 (USD) a piece! 
📍 Where to find it: Av. Revolución 718, Zona Centro, 22000 Tijuana, B.C., Mexico
Best Food Truck in Tijuana: Humo Charcutería
When your stomach feels like a bottomless pit and ultra-rich, carnival-style food sounds like a blast, Humo Charcutería is the answer. These hot dogs are anything but ordinary, starting with handmade sausages and piled to the sky with braised meats, queso, and salsas. Don't worry, you can get your vegetables in too. Each 'dog comes with half an ear of traditional street corn. Yum! 
📍 Where to find it:  Avenida Melchor Ocampo 2024, Pobladoejido Matamoros, Tijuana, B.C., Mexico
Best Ceasar Salad in Tijuana: Caesar's 
Welcome to the home of the original Caesar salad: Ceasar's. Not only in this fancy-schmancy restaurant the dish's namesake, but they still serve the best ones around. This brilliant bowl of creamy dressing and crisp romaine is tossed tableside for a little extra fanfare, and the perfect bite. No soggy salad here!  
📍 Where to find it: Av. Revolución 8190, Zona Centro, 22000 Tijuana, B.C., Mexico
Best Fine Dining Restaurant in Tijuana: Mision 19
Having a little bit of cash to throw around for a special dinner date? Mision 19 is one of the top restaurants in Tijuana when you're looking for a splurge-worthy meal. Combining fabulous flavor profiles from Mexico, South America, Asia, and Spain, this menu is sure to impress even the most sophisticated palette. In an upscale lounge, you'll taste delicacies like roasted bone marrow with corn tortillas, bluefin tuna with cactus and mole sauce, or suckling pig in a tomatillo sauce. 
📍 Where to find it: Via Corporativo, 2, Misión de San Javier 10643, Zona Urbana Rio Tijuana, 22010 Tijuana, B.C., Mexico
Best Seafood Food in Tijuana: La Cahua Del Yeyo
If you're looking for an ocean-to-table experience, you can't go wrong with La Cahua Del Yeyo. This local favorite is the best restaurant in Tijuana for seafood lovers, with daily catches fresh from the sea and dishes full of Mexican flair. Sonoran-style caguamanta ( a.k.a. stingray soup), Tijuana-style octopus, and tacos stuffed full of smoked marlin and tuna fin are among the most popular plates. 
📍 Where to find it: C. 8va. Miguel Hidalgo 8761, Zonaeste, 22000 Tijuana, B.C., Mexico
Best Breakfast in Tijuana: Sal de Maple
Plenty of locals would tell you that the ideal breakfast in Tijuana is a birria taco, but if you want a venue that's a little more sophisticated for a queen-worthy brunch, head to Sal de Maple. This American-style breakfast restaurant boasts a bright, modern atmosphere and a menu of mimosas. But for all the buttermilk pancakes and eggs benedict, this spot gives everything a Meixcan twist with churro waffles and enchilada-inspired omelets. You can also fully embrace your surroundings and order a big ol' plate of chilaquiles. 
📍 Where to find it: Misión de Mulegé 3019, Zona Urbana Rio Tijuana, 22010 Tijuana, B.C., Mexico
Best Brewpub in Tijuana: Norte Brewing Co. 
Feeling unfussy? Grab some casual grub at one of Tijuana's best microbreweries. In addition to some of the best beers around (specifically Mexican IPAs and pale ales), this brewery serves up big plates of nachos, chicken wings, and burgers. Its location on the 5th floor with floor-to-ceiling windows also offers incredible views of the Tijuana skyline. We call that a win-win-win! 
📍 Where to find it: C. Salvador Díaz Mirón 4ta. 8178-Interior 5to Piso, Zona Centro, 22000 Tijuana, B.C., Mexico
Best Coffee Shop in Tijuana: Electric Coffee Roasters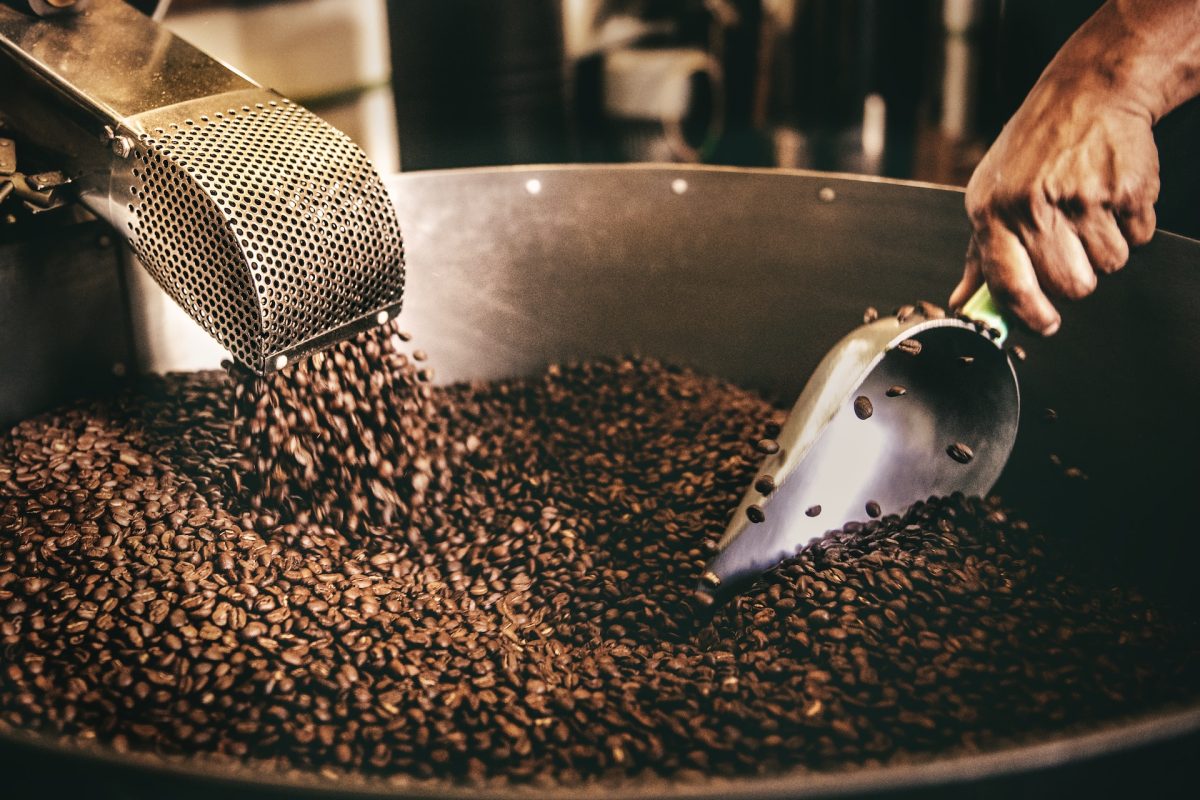 Mexico is known for its dark, rich coffee with fruity and chocolatey aromas, so it makes sense that you'd be targeting the city's best cup of joe when planning your day. Electric Coffee Roasters is the coffee shop of your dreams, with the perfect blend of hyper-trendy hipster vibes and authentic Mexican roasts. They do amazing latte art and have crafted a menu of experimental drinks. Apparently, the Espresso tonic (which is basically a gin and tonic, where the gin has been swapped for espresso) is to die for. 
📍 Where to find it: Av. Hipódromo 9- A-9- A, Hipodromo, 22020 Tijuana, B.C., Mexico
Best Food in Tijuana – FAQs
Are the restaurants in Tijuana safe?
Yes, for the most part, eating at TIjauna's top restaurants is safe. Many of these locations are in highly policed and well-lit tourist zones, which have significantly lower violent crime rates. If you are concerned for your safety, pay attention to advisories regarding certain neighborhoods, limit your visits to daytime hours, and TRUST YOUR GUT. For more information on Tijuana safety, check out our breakdown of the top safety concerns in the city. 
On a side note, remember that tap water is NOT safe for drinking in Tijuana, so you should only be ordering bottled, filtered water for the table. 
What are Tijuana's Food Colectivos?
Tijuana's famous food colectivos are essentially outdoor food courts, packed to lot capacity with popular Tijuana food trucks and trendy communal dining spaces. These colectivos are home to some of the best Mexican food in Tijuana, plus American BBQ, Sushi, coffee, mobile brewpubs, and more. 
Should I take a Tijuana street food tour?
If you can find one, absolutely! Guided street food tours are a great way to ensure that you get to eat at all the best spots, including hidden gems that only locals have the inside scoop on. You'll typically sample smaller plates allowing you to try dishes from more restaurants than you would on a normal day, plus transportation is typically taken care of. That said, the majority of Tijuana street food tours depart from San Diego.
What are Tijuana's most famous foods?
Tacos, seafood, and Caesar salad are all must-try foods in Tijuana. In terms of origin, the salad is the most original of the dishes, since it got its start right here in Tijuana, but the authentic tacos and ocean-to-table seafood can't be beat, and are potentially a bigger draw for traveling foodies.