In Mexico's northwestern region, Baja California is one of the top tourist destinations for beachgoers. Known as the second-largest peninsula in the world, it has stunning beaches with golden sand and breathtaking views. Whether you're looking to stroll on the beach, go swimming, snorkeling, or partying, the beaches in Baja California have something for just about everyone!
Below, we've compiled a comprehensive guide to the ten best beaches in Baja, California, to help make your vacation planning smoother. 
Here's What We Cover
1. Playa Del Amor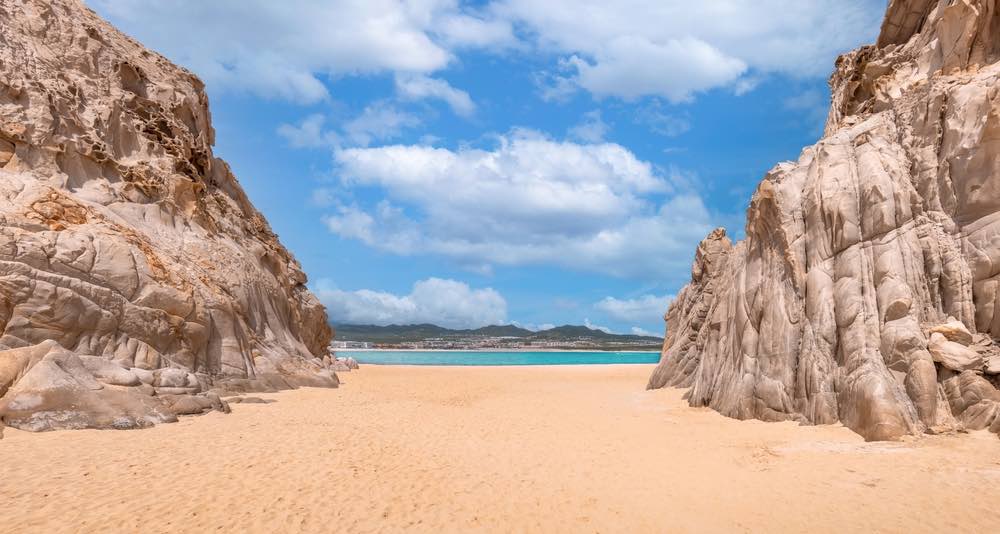 Welcome to Playa del Amor, one of the top beaches in Mexicali. If you want to travel somewhere tropical and unique, this is the best place you'll want to be! This exotic beach is hidden from the outside and has a sandy cavern inside the Marieta Islands.
Over the years, Playa del Amor has become a popular tourist hot spot for couples. How do you know when you've found Playa del Amor since it's so hidden? The secret to finding this beach is looking inside Banderas Bay, where you'll see the blue waves crashing into the sandy cavern.
Some of the top things to do at Playa del Amor beach are:
Glass bottom kayaking
Snorkeling
Lover's Beach tour
Luxury sail cruise
Small group tour of Los Cabos
2. Tecolote Beach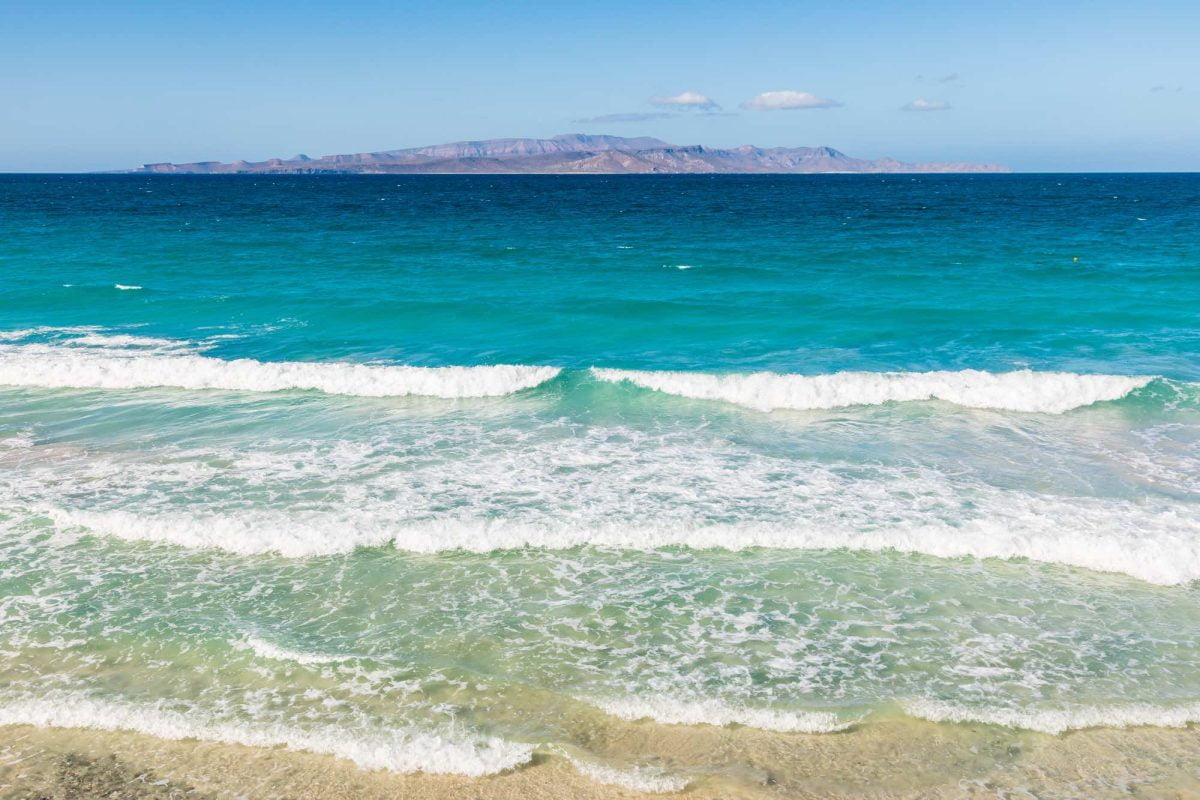 Tecolote Beach is a coastal paradise known to be one of the best beaches in Baja, California. If you're traveling with your family or a large group, this is the best beach in Baja, California, to visit. This gorgeous beach is known for its shallow waters.
If you walk thirty meters offshore, you'll still be waist-deep in its waters, which allows for a relaxed swimming environment, something that not all beaches have. If you're a shell hunter, this beach is long enough for a peaceful walk and to collect stones, sea, shells, and more.
One of the most recommended adventures at this beach among tourists is camping. Set up your campsite, prepare a bonfire, and take in a night of stargazing with the sound of the ocean waves.
Some of the top things to do in Tecolote Beach are:
Private sunset sailing tour
Snorkel with sea lions
Full-day nature tour experience
Sport fishing
Mucho Gusto's Mezcal Tasting Experience
3. El Saltito Beach
At El Saltito Beach, you'll be in awe of beautiful views of rugged cliffs, crystal blue waters, and a rustic ranch popular among tourists. As one of the best beaches in Baja, California, there is no doubt that you will avoid any crowds and hustle and bustle of the rest of Mexico.
While visiting this beach, bring your beach gear and snorkeling gear because every inch of this beach is covered in the sun! Stay on for sunset as the desert landscape adds to a breathtaking visual experience.
Whether you're looking to disconnect from the hustle and bustle of the city or reconnect with family and friends, El Saltito Beach is one of the top beaches in Baja you won't want to miss out on!
Some of the top things to do in El Saltito Beach are:
Snorkel and sea lion adventure
Luxury yacht cruise
Whale shark snorkeling tour
ATV Off-roading 
4. Chileno Beach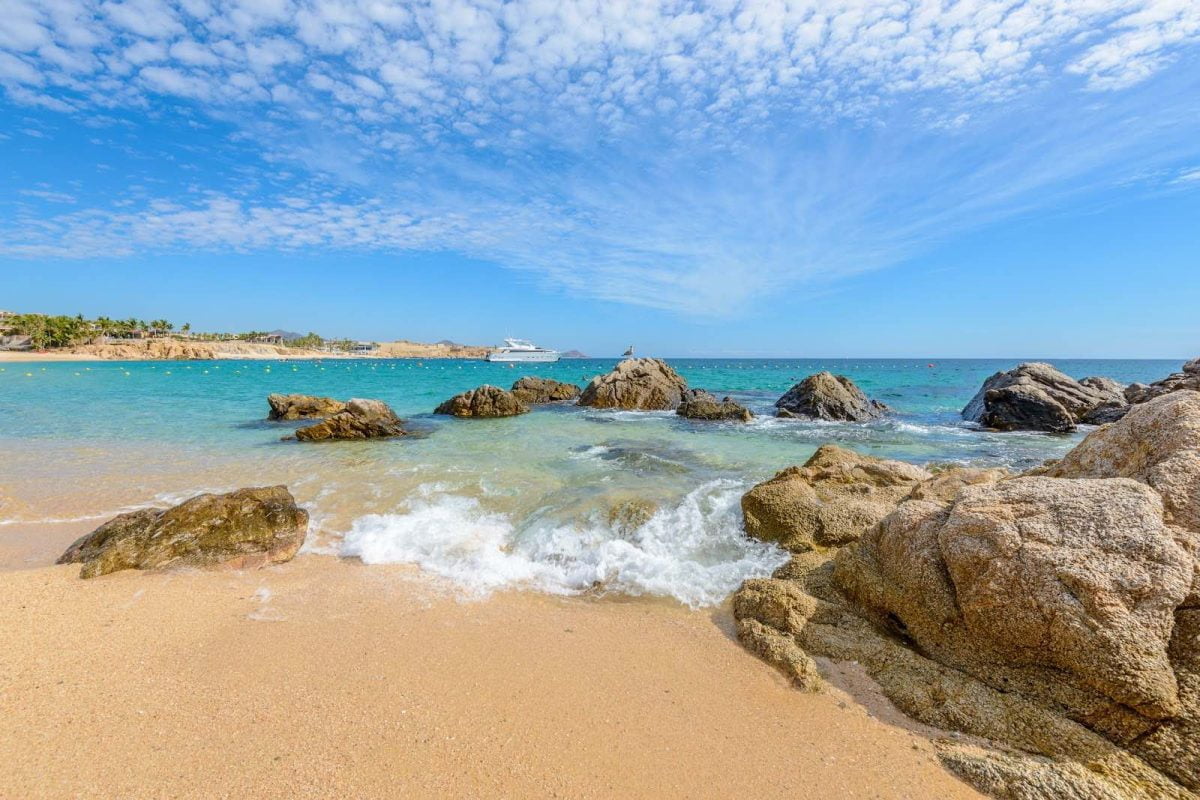 Situated off the Tourist Corridor, Chileno Beach is famous among the locals and is considered one of the cleanest best beaches in Baja, California. Chileno Beach has also been rated as one of the top swimmable beaches in Baja, California.
With its calm blue waters, this beach is excellent for snorkeling and swimming because of its Blue Flag safety rating. In addition to spending your day at the beach, you can finish by using their shower system to wash the sand off your feet. Nearby, you can check out one of their many boat tours from the San Lucas marina.
Some of the top things to do in Chileno Beach are:
Jungle expedition tour
Monster Ziplines and water slides
Kayak excursion
Caborey sunset cruise
Scooter rental excursions 
5. Medano Beach
Medano Beach is considered one of the safest beaches for swimming in Baja, California. It's the most popular beach in Cabo San Lucas and has bars, hotels, and restaurants, making it a prime tourist destination. Whether you love to swim, kayak, snorkel, or play beach volleyball, it's impossible not to have a great time here.
Medano Beach is great for young tourists and is the destination where the party continues all day into the night. With its bright lights, white sandy beaches, and turquoise waters, once you visit Medano Beach, you'll never want to leave.
Medano Beach is also the starting point for several guided tours and water sports. In addition, as you're strolling around the beach, you'll notice vendors selling jewelry to sombreros, so don't forget to bring some cash for spending!
Some of the top things to do at Medano Beach are:
Cabo sky tours
Medano Beach Club Cabo
Mango Deck Cantina
JT Water Sports 
6. Los Barriles Beach
If you're looking for a beach with a laid-back vibe with glistening waters, Los Barriles is one of the best beaches in Baja, California. With plenty of water sports on offer, you can go kitesurfing, sailboarding, wind sailing, and more!
Steps away from the beach, bring the little ones to have a blast at the playground in Parque la Laguna. Sit and watch them splash and giggle in the water fountain with shooting jets that aim into barrels.
While visiting Los Barriles Beach, visit Sagrada Familia Church and admire its intriguing architecture. While photographing the church, you'll take breathtaking sea views as a scenic backdrop!
Some of the top things to do in Los Barriles Beach are:
Baja's Awesome Beach Rides
Baja's Awesome sports fishing
7. Santa Maria Beach
Santa Maria Beach, one of the best beaches in Baja, California, is situated along the Tourist Corridor and is attracted by tourists who want to see its serene blue waters. It's one of the top prime destinations for tourists who love swimming, snorkeling, and diving. This is one of the top spots for snorkeling due to its shallow waters and protected marine sanctuary. 
While snorkeling, you see hundreds of species and tropical fish that will catch your eye. Santa Maria Beach is next to the Twin Dolphin Hotel, accessed by driving or water boat tours. With its curved strand and picturesque views, this is a spot you'll want to make at the top of your list!
Some of the top things to do at Santa Maria Beach are:
Snorkeling
Sunset booze cruise
Yacht cruise
8. Costa Azul
Costa Azul is one of the most beautiful beaches in Baja California. This beach is famous among tourists who love to surf. Costa Azul runs along the southwestern coast, making it an ideal place to host the World Surf League annually in June.
This breathtaking spot brings in spectators and tourists who, after surfing, make their way over to the many restaurants, burger shacks, and many other attractions. When visiting Costa Azul, many tourists love taking a stroll on the beach and enjoying some tranquility during the off-season without the surfer.
Whether you're sipping cocktails on the beach or relaxing in the shade, Costa Azul is a top destination in Baja Beach, California.
Some of the top things to do in Costa Azul are:
Surf lessons 
Zipline adventure
Snorkeling tour to Pelican Rock
Ultimate UTV tour
9. Rosarito Beach
One of the best beaches in Baja, California, located just forty minutes south of San Diego, is Rosarito Beach. Rosarito strives to maintain its cultural appearance and attracts Mexican tourists who love enjoying many of its attractions and modern facilities. If you're looking for a party on the weekend, Rosarito Beach is the spot for young tourists who want to check out the local nightclubs. 
In addition to being a top tourist destination, many have come to Rosarito Beach to retire in one of their many ocean-view communities. Rosarito Beach is also one of the best budget-friendly vacation spots for families. With its warm hospitality, natural beauty, and beautiful sunsets, Rosarito Beach can meet any tourist's expectations.
Some of the top things to do in Rosarito Beach are:
Deep sea fishing
Horseback riding
Spas
ATV riding
Night clubs
10. Playa Migrino Beach
Playa Migrino Beach is one of the best Baja California beaches for whale watching during the winter. It's also one of the most popular beaches that tourists visit for ATV tours and deep-sea fishing. Tourists also love to see this beach for its warm waters for surfing and to admire stunning sunsets.
At Playa Migrino Beach, you'll have gorgeous coastline views along with the desert landscapes of Baja California. As the beach is surrounded by desert, you may come across desert foxes and roadrunners. Since there are no restaurants or hotels in town, Playa Migrino Beach is just thirty minutes from Cabo San Lucas.
Some of the top things to do in or near Playa Migrino Beach are:
ATV and horseback riding experience
Camel ride on the beach
Turtle release conservation program
Conclusion
In conclusion, Baja California offers beautiful coastal beaches every tourist enjoys. In addition to its coastal beaches, it's also popular for water sports and snorkeling tours. For anyone taking a solo vacation or traveling with family, it's the perfect destination.
If you're looking for a scenic spot on the beach in Baja, California, our options above will give you the best coastline experience.
FAQs On The Best Beaches In Baja California
Does Baja California have good beaches?
Yes, Baja California has some of the best picturesque destinations when beaches are concerned. Their pristine waters and warm sandy beaches make it an ideal spot for vacationing and water sports.
What is the best month to visit Baja California?
Baja California is a desert climate and is generally warm all year round. The best time to visit Baja California is during the cooler months, from November through April. 
Can you swim in Baja California?
Yes, you can swim on the beaches of Baja California. These beaches are insulated from the Pacific Ocean and are perfect for swimming, snorkeling, or scuba diving.