Looking for an opportunity to disconnect from the pressures of our digital world?  Bahia San Luis Gonzaga is one of Baja's lesser-known paradises, and it's basically off-the-grid. You won't find much glitz or glamour around here, but for the adventurous spirit with a desire to play in the water all day long, this destination has tons of promise. 
Ready to chill out on secluded beaches? This comprehensive travel guide to Bahia San Luis Gonzaga will help you plan the perfect vacation from start to finish. 
Table of Contents
When to Visit
Bahia San Luis Gonzaga is a stellar destination year-round, but if you'd like some parameters to help you choose the best time to travel, there are definitely a few things to consider. To start, you can choose to travel during the summer months if swimming and water sports are important you you, as this is when the water will be warmest and calmest. 
Alternatively, if you have high hopes of spotting a whale shark, early fall might be preferable. 
Getting There
Bahia San Luis Gonzaga can be daunting to get to but you shouldn't let that stop you. Just ensure you are driving a vehicle that can handle a little off-roading. Technically, you will be staying on designated roads and highways, but they are not all well-maintained. 
Unless you are continuing on from another city as part of a larger road trip, the quickest way to get to Bahia San Luis Gonzaga is to fly into the San Felipe International Airport and drive over from there. 
If you plan on making a land crossing, the Mexicali border is your best bet, and the drive from there will take about four hours. 
Top Things to Do in Bahia San Luis Gonzaga
Sometimes smaller towns and remote destinations can be lacking in terms of things to see and do, but certainly not Bahia San Luis Gonzaga! Here are just a few ideas to get your vacation planning started: 
Road Trip to San Felipe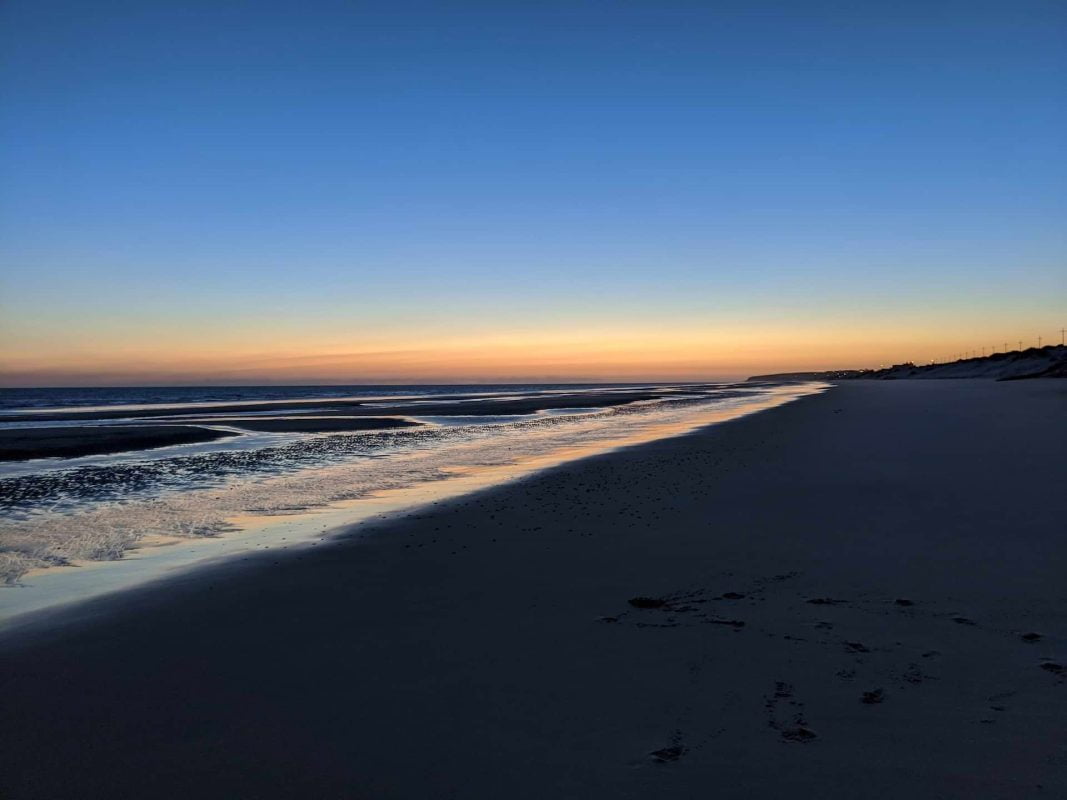 Whether you are treating Bahia San Luis Gonzaga as your home base for the entire vacation, or as a stop along a longer route, you may want to pair your stay with a trip to San Felipe. This larger coastal city, just two hours away, is a popular destination with plenty of restaurants, gorgeous landscapes, and some more concrete attractions 
Some of the top things to do in San Felipe (and surrounding areas) include: 
ATVing the sand dunes
Valley of the Giants scenic cactus garden
A dip in the Puertecitos Hot Springs
Meander the lively boardwalk 
Snorkeling
When wading into these waters, you'll notice that they are as clear as clear can be, which is optimal for viewing local sea life. Why not grab a snorkel and venture a little further out? Not only will you be able to get fin-to-face with hundreds of colorful fish species, but you should also keep your eyes peeled for giant starfish and gentle rays gliding in the distance. 
Bahia San Luis Gonzaga Fishing
Since the bay is relatively remote and does not see a lot of boat traffic, the marine ecosystem remains plentiful- free from the pressures of overfishing. For this reason, this is a great destination for casting a line (whether from shore or boat). Triggerfish, yellowtail, grouper, and bass are among the more popular catches, but there's so much variety that the possibilities are practically endless. 
Boat Rides
If you want to explore the entire bay and all its inhabitants, the best thing to do is charter a boat ride. Booked through Alfonsinas or Rancho Grande, this is not as expensive of an endeavor as it sounds. Along the way, you'll likely find dolphins playing in the wake and may spot whales passing by in the distance. 
Best of all, though, a boat tour will grant you access to some of the more secluded, hard-to-reach destinations throughout the region, like Punta Final (with magical coves and quiet beaches), or the Enchanted Islands. 
Get Up Close to Whale Sharks
Now, there aren't any official "swim with whale sharks" tour companies in this tiny region, which is one of the tourism trademarks of Baja, but it's super common for them to hang out in the bay from August to November. Sightings are not uncommon when out on your kayak or paddleboard, and it's generally considered safe to hop in and snorkel alongside them as long as you follow basic local conservation policies (maintaining distance, no touching, etc.) and keep your wits about you. 
Watersports
With waters so warm and calm, watersports are just as popular as lounging around in the sand- so why not do both? Alfonsinas and Rancho Grande have kayaks and paddleboards you can rent to explore the small islands off the coasts, and small Hobie sailboats are sometimes available. Looking to get the adrenaline pumping? Explore the possibility of renting a jet ski for the afternoon from a local marina. 
Beach Day
The beaches in Bahia San Luis Gonzaga are so far off the beaten path that they remain practically untouched. This will obviously stoke your desire to capture your vacation on camera, but you'll also want to spend as much time as possible soaking in its beauty. Grab a beach blanket and bathing suit and find a meditative state of peace that's only possible on a quiet shoreline like this one. 
Where to Eat 
Since this bay is fairly scantly populated along the shoreline, restaurants are few and far between: but don't fret, there are still a few drool-worthy food options to fuel your ocean adventures. 
Alfonsinas
If you're staying at Alfonsinas, all your meals will be taken care of, so we might as well explore what this eco-resort's menu has to offer. Open for three meals a day, you'll appreciate the fine dining approach to fresh-mex cuisine and daily-catch seafood. The chiliquiles and huevos rancheros are fan favorites, by the way. 
📍 Where to find it: 21856 Bahía San Luis Gonzaga, Baja California, Mexico
Papa Fernandez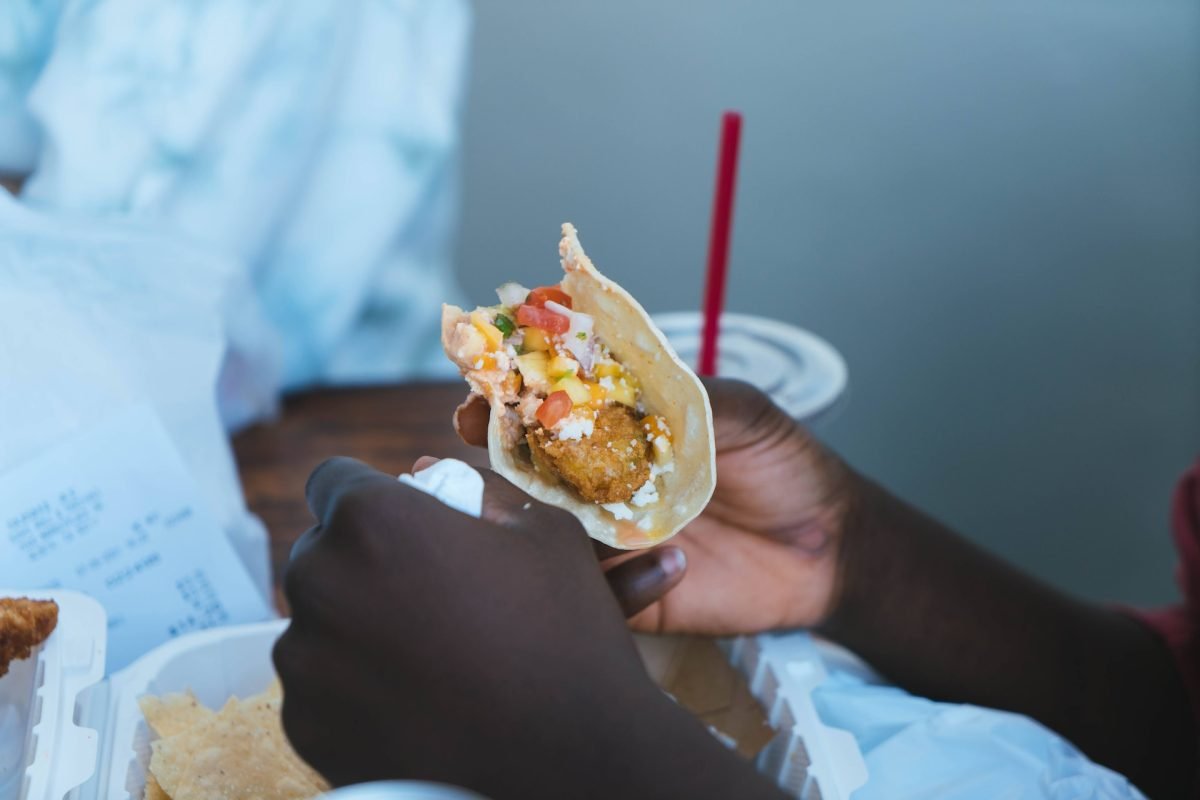 For cold beer and casual plates, head to Papa Fernandez. This campground and marina also have a small diner serving up delicious Mexican dishes like tacos, burritos, enchiladas, and more. 
📍 Where to find it:  21856 Baja California, Mexico
Desierto del Mar Restaurante
Looking for a seafood restaurant where you can enjoy a meal by the bay? Desierto del Mar Restaurante is the obvious choice, and they also have an extensive cocktail menu if you'd like to spend your afternoon sipping margaritas. 
Before heading back, be sure to stop at the onsite market to stock up on snacks and drinks to bring to your home base. 
📍 Where to find it:  21856 Baja California, Mexico
Where to Stay at Bahia San Luis Gonzaga Hotels
Alfonsinas
With views of both the waves hugging the shore and seabirds landing in the neighboring estuary, Alfonsinas is a bohemian dream. You'll certainly want to spend all your time outdoors, but the interior of this hotel is pretty great too with modern, nature-inspired decor with elements like wood and stone. Better yet, this venue is considered an eco-resort, and they generate all their own energy through solar panels. Score for the environment! 
❤️ Why We Love It
Dog-friendly
Meal package for an all-inclusive approach
Plenty to do with water toys available: kayaks, paddle boards, snorkeling kits, you name it! 
Rancho Grande Camping
Looking to go beach camping along the Bahia San Luis Gonzaga? Rancho Grande Camping is the best option, with private, gated access and a serene atmosphere. You'll park your rig or pitch your tent right in the sand- just steps from the beautiful blue waters! Trust me, you'll want to take the time to watch at least one sunrise and one sunset during your stay because WOW- watercolor skies for miles in every direction. 
❤️ Why We Love It
Showers with hot water
Market across the street with groceries and pre-packaged lunches
Grilling and picnic facilities at every site
Bahia San Luis Gonzaga Travel Guide FAQ
Is there cell phone service or wifi in Bahia San Luis Gonzaga?
No- there is no cell phone reception in Bahia San Luis Gonzaga. As for wifi, you might be able to buy wifi from the odd hotel or store for on-the-spot communication purposes, but it's entirely unreliable. 
Now, this might seem daunting, but it can actually be a really great opportunity to disconnect and focus on being present throughout your holiday. It's also pretty common in this region of Baja, with many of the most incredible destinations along the Sea of Cortez offering extremely limited access to modern technologies. 
If you're worried, you can always buy a satellite communication device (also known as an emergency phone) from Amazon, or camping goods stores.
Is Bahia San Luis Gonzaga safe? 
Yes,  Bahia San Luis Gonzaga is considered safe. I can certainly understand some hesitation since this location is fairly remote, but this also means it's far away from the stress of high city crime rates and cartel-owned tourist attractions. This doesn't indicate that you should totally let your guard down (because let's face it, as a tourist you pretty much never should) but it does mean you don't need to sweat it 24/7. 
If anything, you'll want to focus your attention on ocean safety. With a focus on watersports and ocean activities, it's worth refreshing your memory on how to identify rip currents, how to do the "stingray shuffle" and other basic water safety rules. 
Do I need to pay for camping in Bahia San Luis Gonzaga? 
Generally, yes. There is a scattering of paid campgrounds along the Bahia San Luis Gonzaga, and this is where the vast majority of campers congregate. Rancho Grande, mentioned above, is decidedly the most frequented, but Camp Beluga is another popular option. 
Even if you do find a remote spot where boondockers are camping with their rigs for free, we'd highly recommend sticking to one of the paid sites. Not only is this a fairly nominal investment, but it will provide you with basic amenities, things to do (this is where you'll find kayak rentals), and added security. 
If you do choose to go the boondocking route, be sure to follow basic safety principles and find a cluster of other campers.
What do I need to know about a road trip to Bahia San Luis Gonzaga? 
Well, in general, a road trip to Bahia San Luis Gonzaga is not that different from a road trip throughout any other part of Baja. There is lots to know, so it wouldn't hurt to equip yourself with plenty of tips and tricks for driving in Mexico. 
You'll also want to ensure that you've got the low down on Mexican car insurance and take out a policy with a company like BajaBound before departing, especially if you're traveling with your own vehicle.