Have you heard of this road trip stop on the Gulf of California? If not, I don't blame you. Despite having a landscape that's almost too good to be true, Bahía Concepción is a destination that only seems to pop up in Baja guides from experienced travelers who are "in the know." 
With little cell service and sparse accommodations surrounding the bay, this epic oceanfront destination manages to fly below the radar. But if you're looking for a secluded beach holiday filled with epic scenery, fresh seafood, and #vanlife camping, Bahía Concepción won't let you down. 
Want the inside scoop on this hidden gem's tourism scene? This comprehensive guide covers everything you need to know, from basic logistics to the best things to see and do in Bahía Concepción. 
Table of Contents
Getting There
Bahía Concepción's closest international airport resides in Loreto (LTO), but some travelers also like to land at the Los Cabos International Airport (SJD) and plan a longer road trip along the coast. Either way, there's going to be some driving involved, which necessitates a rental car, valid Mexican insurance, and a knowledge of best driving practices in Mexico. 
Here are the drive times from both airports, as well as some major cities you may want to visit while you're in the area: 
Loreto Airport- 2 hours
Los Cabos International Airport- 8 hours
Mulegé- 20 minutes
La Paz- 6 hours
Bahía de Los Angeles- 6 hours
The Best Time to Visit Bahia Concepcion
The best time to visit Bahía Concepción largely depends on how you intend to spend your vacation. In general, recommendations for Baja state that December-April is the best time to visit since temperatures are moderate (also known as "not too hot") and rainfall is at its lowest, but if you plan to spend your entire vacation in the water, you may want to prioritize warm, calm waters. 
In this case, the summer months would be ideal. As an added bonus, this is the least popular time to visit which brings better deals and fewer crowds. August is the cheapest month to travel the peninsula. 
Top Things to Do in Bahia Concepcion
As an official "beach bum" destination, you'll find yourself lying in the sand or splashing along the shore most days. But if you need some inspiration on how to keep your Bahía Concepción itinerary full of intrigue, we've got you covered. Here are a few beach-bound activities that you can plan ahead, or take on in a moment of spontaneity. 
Hiking
Getting an aerial perspective of Bahia Concepcion's beaches is non-negotiable as far as I'm concerned, and the best way to do this is to add a quick hike to your beach day. Trust me, this isn't just a fun activity for "fitness gurus" and "granola girls." You'll trade just a little bit of sweat for striking scenery and breathtaking views- which is more than a fair deal. 
Choose one of these hilly trails, pack a bathing suit, and combine a hike with a swim in a secret cove: 
Paddleboarding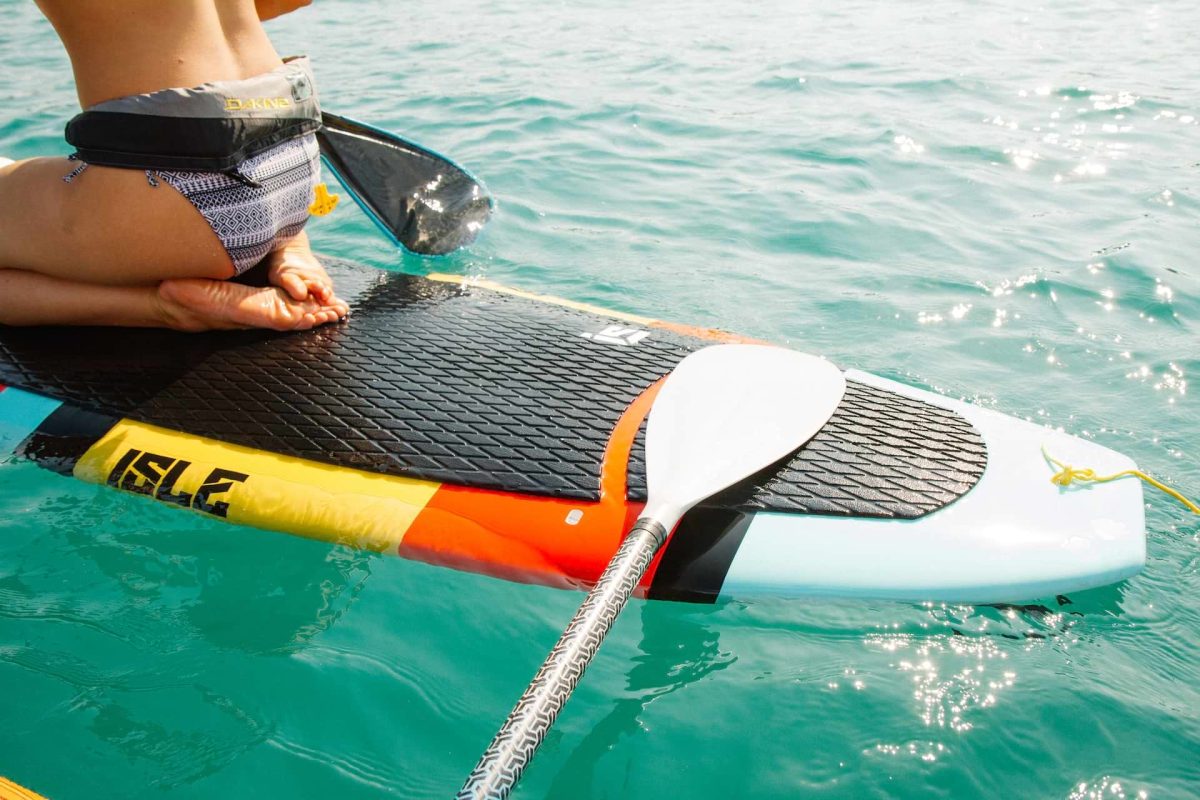 One of the things that make Bahia Concepcion so magical is how calm the waters are, which also makes it a prime location for slow-paced watersports. You could also take a kayak out on the bay, but our top recommendation would be to take the opportunity to explore the shielded coves and mangroves on a stand-up paddleboard (which is not always possible along the gulf). You'll see plenty of smaller marine life along the way like colorful fish, pelagic birds, and turtles, but it's not uncommon to see the friendly faces of dolphins and sea lions either. 
Head into Mulegé
With one of Baja's most underrated cities in such close proximity, it would be a big shame not to spend some time walking its streets. From historic missions to lush palm groves between the river and the mountainside this might just be one of the prettiest cities too. In general, exploring this oasis is one of the best things to do in Baja. 
Experience Bioluminescence
Did you know that you can observe this incredible natural phenomenon in Baia Concepcion? The glow-in-the-dark plankton will light up the bay after the sun goes down, which is a delightful sight from the shoreline. On a calm day, however, you may want to take a kayak out because these blue beauties glow the brightest when the water is disturbed. 
Beach Hopping
Considering that Bahia Concepción is home to some of the best beaches in Baja California, it's a given that you'll want to spend some (or most) of your time at the beach. From secluded coves to popular stretches with amenities, here are the beaches that deserve a spot on your itinerary: 
Playa Santispac – The largest beach around, this is where you'll want to go if you like your beach day to have some amenities available. It's not much, but a restaurant, a general store, and some spotty wifi is as good as it gets in the remote community. 
Playa Escondida – For a more off-the-beaten-path option, choose Playa Escondida. This beach is fairly well hidden down a rocky road, so you'll definitely find some peace and quiet for you waiting on the other side. Be sure to bring your snorkel, because this is a great site for exploring once you've refueled on R and R. 
Playa Los Cocos – Another isolated option, Playa Los Cocos is the hidden gem for those who don't want to brave some off-roading. A quick turn down a dirt road is all it takes to reach this secret paradise. 
Playa El Coyote – For good vibes and new friends, Playa El Coyote is the way to go. It's a bit busier than some of its counterparts, but it's popular with ex-pats and long-term road-trippers boondocking in the sand, so it's a great place to hang out and get to know other travelers. 
Playa el Requeson – This beach has a unique landscape that makes it highly photogenic, which is code for "this beach draws a crowd". That said, it's never so crowded that it loses its quiet Bahía Concepción feel. If you happen to plan an overnight stay, you'll find that this is one of the best stargazing locations in the region. 
Playa El Buenaventura – If you're traveling with a companion who cannot sit still, bring them to Playa El Buenaventura. While you sunbathe in the sand, they can rent kayaks, paddleboards, or fishing rods to keep them busy. Plus, there's a restaurant for lunch breaks so you can keep the beach party going all day. 
Horseback Riding
Unlike other, more built-up Baja destinations, you won't find excursions like horseback riding tours listed on big company websites that you can book months in advance; but they are there if you know where to look which is with vendors at the beach. Be sure to wear something you don't mind getting wet because it's not uncommon to trot through the shallows or head further into the sea on bareback. 
Bahia de Concepcion Camping
What's better than a night of chatter around a beachfront bonfire, playing guitar, or just listening to the waves lap the shores? Nothing, if you ask me. Playa Santispac, Playa Escondida, Playa Los Cocos, and Playa El Coyote are all great locations to experience Bahia Concepción's beach camping scene. Some are completely free, while others have a low nightly fee ($20 or less) with palapas, cooking facilities, washrooms, and showers. The best way to participate is by renting a camper van, for a "bring-your-own-ammenties" approach, plus an added layer of security. 
For a once-in-a-lifetime opportunity, choose Playa el Requeson; campers here actually park themselves on a sandbar! You drive out and set up camp during low tide and then you'll find yourself in the middle of the ocean living your "deserted island dream". This makes for an epic drone photo, but it's also just a super cool experience you'll want to brag about back home. 
Surf Fishing
You might be able to charter a panga (small boat) with a local fisherman, but if you just love the excitement of catch-and-release, you may just want to grab a rod and try your hand at surf/shore fishing. You likely won't make a big catch suitable for dinner, but you'll find plenty of relaxing spots to cast a line and simply enjoy the act of fishing. 
*Always be sure you check local regulations and license requirements before fishing to avoid bad encounters with the law. 
Where to Eat 
Since Bahía Concepción is a remote region surrounding the water, there are very few options for grabbing some grub by the shore. But if want to add something a little fancier to your plans, there a plenty of foodie-approved options in nearby Mulegé (and a couple of other destinations). 
Restaurante Bar Armandos
With a prime location at Playa Santispac, Restaurante Bar Armandos is a great option if you don't want to make the trek into town. With a sand floor and thatched roof, it's definitely not a fussy atmosphere, but if you like tasty tostadas and good music, the vibe will be just right. 
📍 Where to find it: Playa Santispac, Bahía B.C.S., Concepción, Mexico
Playa Buenaventura and The ARRGH Bar
When it comes to the best beachfront restaurant in the area, The ARRGH Bar might just take the cake; especially if you're craving a good burger. Perched at the shore and surrounded by cactus and palms, this wood and stone venue is equally as impressive as its food. Don't forget to say hello to the resident parrot! 
📍 Where to find it: 23903 Heroica Mulegé, Baja California Sur, Mexico
Beach Vendors
Now, there might not be many restaurants in Bahia Concepcion, but you will find plenty of vendors roaming the beaches, and their food is FANTASTIC. Especially at the busier beaches, you can find everything from fresh fruit and galletas to shrimp and scallops. This is probably your best (and yummiest) option for a quick lunch. The best part is that the selection will change day by day, hour by hour. 
As always, with street food, you'll want to practice some minor caution but in this case, it's considered pretty safe to indulge. 
📍 Where to find it: Any of the larger beaches, varies
Panadería El Boleo- Santa Rosalia
Trust me when I say it's worth the one hour drive to get to Panadería El Boleo. This bakery is renowned for its bread and pastries, and it's super cute too. Whether you're looking to spice up your foodie blog or your personal social feed, you're sure to get some sweet snapshots here (and some good eats). Plus, you can turn this into a day-long excursion by staying to explore this old French mining town. 
📍 Where to find it: Álvaro Obregón, Centro, 23920 Santa Rosalía, B.C.S., Mexico
Nomádico Baja Coffee and Brunch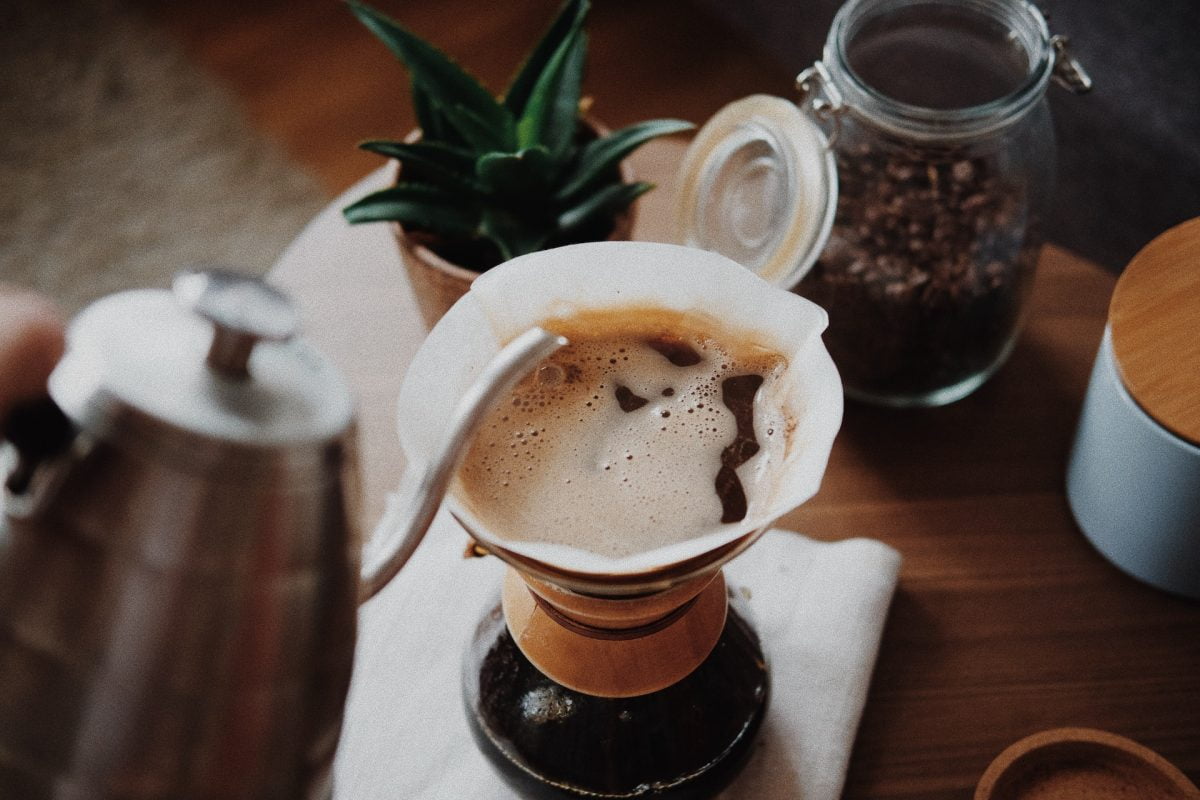 Are you a coffee nut? I get it: when that need for a midday Java boost hits, you want the best of the best. A quick trip into Mulegé will bring you to this hipster-approved cafe, and freshly brewed coffee by the bay. 
Top tip: Nomádico also serves some of the best breakfast food around and it's super photogenic. Whether you sit at a private table in the sand, set back from the crowd, or in the pretty stone dining room, you can't go wrong. 
📍 Where to find it: Playa Burro Carretera transpeninsular, Loreto-Santa Rosalía Lote Kilometro 108-5, 23900 Heróica de Mulegé, B.C.S., Mexico
Where to Stay at Bahia Concepcion Hotels 
Casa Concepcion B&B
For a stay with a personal touch, choose Casa Concepción Bed and Breakfast. Of course, breakfast is included, providing great value, but this venue also boasts a typical Mexican Casita feel and upgraded amenities. Looking for something to do? Casa Concepción has both Pickleball and tennis courts, hiking trails, a gym, private hot springs, and beach access. 
Why We Love It
Terrace with heaters and firepits overlooking the bay. 
Private Balconies
Pet-friendly 
Baja Glamping
When it comes to camping in Bahía Concepción, it's best to do it in style. There are plenty of dociles to choose from at Baja Glamping including bell tents, cabins, and airstreams, but all are outfitted with state-of-the-art workstations (perfect for digital nomads), and globally-inspired decor. 
With an adults-only, community atmosphere, you'll find plenty of company as you frequent the outdoor lounge spaces and lawn games. Oh, and there are 5 resident dogs and 3 cats working as unofficial mascots so this is definitely a stay for animal lovers. 
Why We Love It
Eco-conscious stay with 100% solar energy and organic/biodegradable bath and cleaning products
Collectible Baja Glamping stickers included in your stay as a small memento
Shared outdoor kitchen
Beach kits in each glamping unit with coolers and chairs (plus towels, beach toys, and snorkels upon request)
Indie Park Mulegé
Another underrated glamping gem just a few minutes outside of Bahia Concepción, is Indie Park Mulegé. This small compound of quirky A-frames and vintage trailers simply oozes beachy, boho vibes. The garden grill area features multiple BBQs and even a rotating spit for all your alfresco cooking needs, and a full wet bar. Now, glampers usually forgo access to modern technologies, but Indie Park offers each guest suite a TV with over 100 channels and a Bluetooth speaker, so you don't need to totally disconnect. 
Why We Love It
Gated with personal access codes for additional security 
Palapa with outdoor dining room 
Air conditioning AND fans for maximum comfort
Playa Frambes Lighthouse Resort
For a unique stay, you can't go wrong with the Playa Frambes Lighthouse Resort. This family-owned oasis is nestled between the desert and the seaside, comprised of private casitas. You can even stay in the lighthouse itself! Past guests rave about the views, with dolphin and birdwatching both common pastimes right from your casita window- so much so that each room is equipped with binoculars. The owners are also happy to bring you out on an afternoon boat excursion if you'd like to get a closer look, and we can't imagine better service than that! 
Why We Love It
Quiet, waterfront location
Outdoor pool 
Breakfast included
Bahia Concepcion Travel Guide FAQ
Is Bahia Concepcion safe? 
Bahia Concepcion is considered a pretty safe place to be, but there are a few considerations to keep in mind: 
1) Avoid driving after dark
2) It might seem counter-intuitive ("Stranger Danger" and all) but try to stay around other people. This is especially true if you are camping. With these secluded areas, it's easy to find quiet, remote campsites but it's safest to set yourself up next to another group. After all, there's safety in numbers. 
3) Brush up on your ocean safety before diving in. Dangerous wildlife (jellies and rays in particular) and rip currents are not uncommon so it's important to understand how to protect yourself and how to react if an incident occurs. 
For more safety tips, check out our article on safety in Baja here.
Is Bahia Concepcion on the Atlantic Ocean?
Bahía Concepción is a part of the Gulf of California which is fed by the Atlantic Ocean. For more context, this is on the INTERIOR coastline, facing the state of Sonora across the gulf.
What is Bahia Concepcion known for?
Bahía Concepción is best known for its striking, secluded beaches. Especially breathtaking from a birds-eye view, the beaches of this region look like a watercolor swirl of powdered sandbars, frothy white wake, and turquoise shallows. Below, this translates to unspoiled shorelines and crystal-clear waters ideal for swimming. 
How far is Mulegé from Bahia Concepcion?
Well, it depends on where you are along the Bahía Concepción shoreline. The farthest reaches of the bay are about a 40-minute drive from Mulegé and the mouth of the Bay is as little as 10 minutes away. Most popular destinations are situated around the 20-minute mark from the city.